I'm excited to share an exclusive first behind the scenes look at the photoshoot for kaftan queen Camilla Franks' collection for Designer Rugs, not available until May.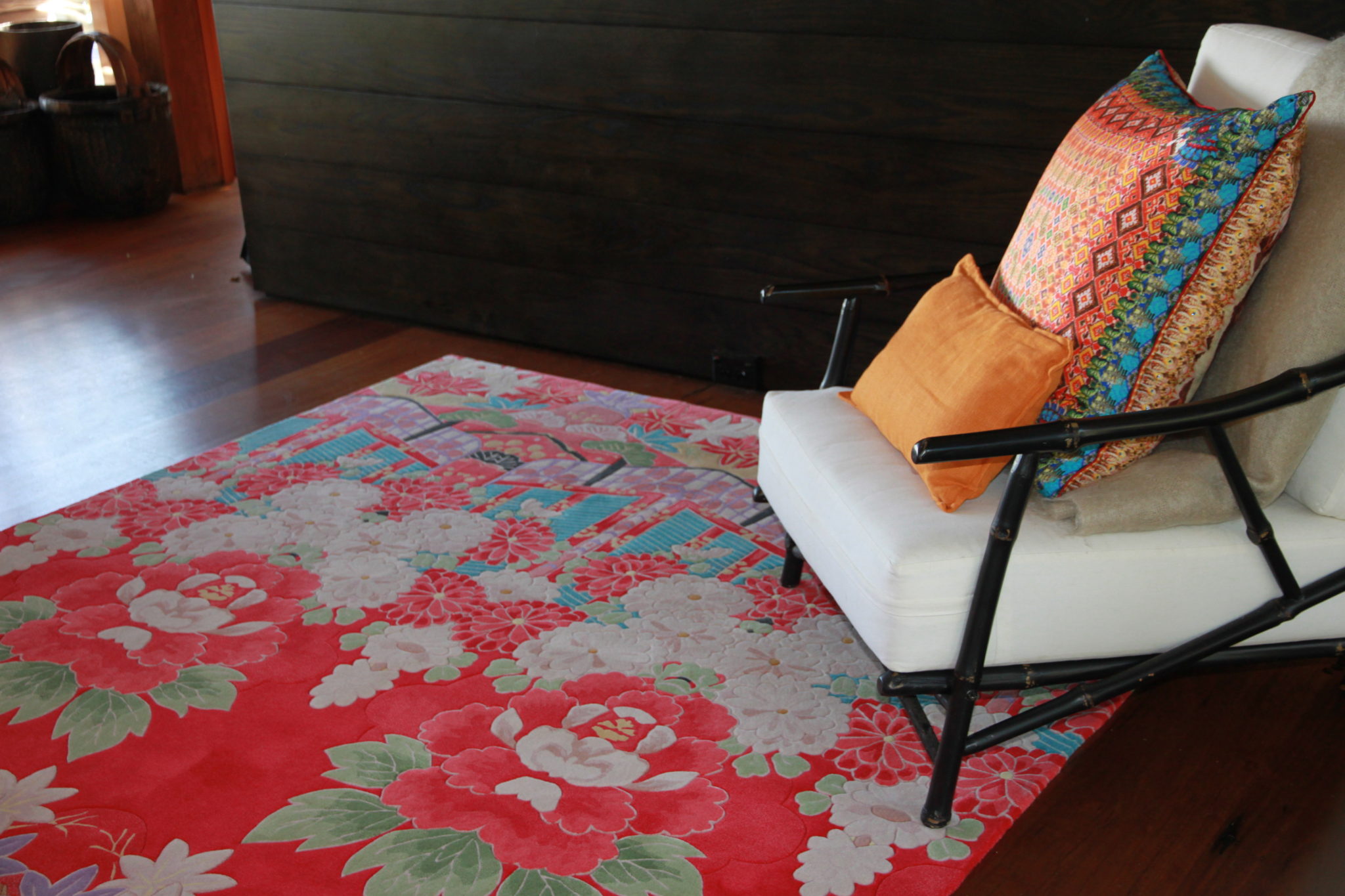 Of course, being by Camilla, they're full of colour and plenty of floral. The rugs are handmade and inspired by Camilla's archive and current fashion collections.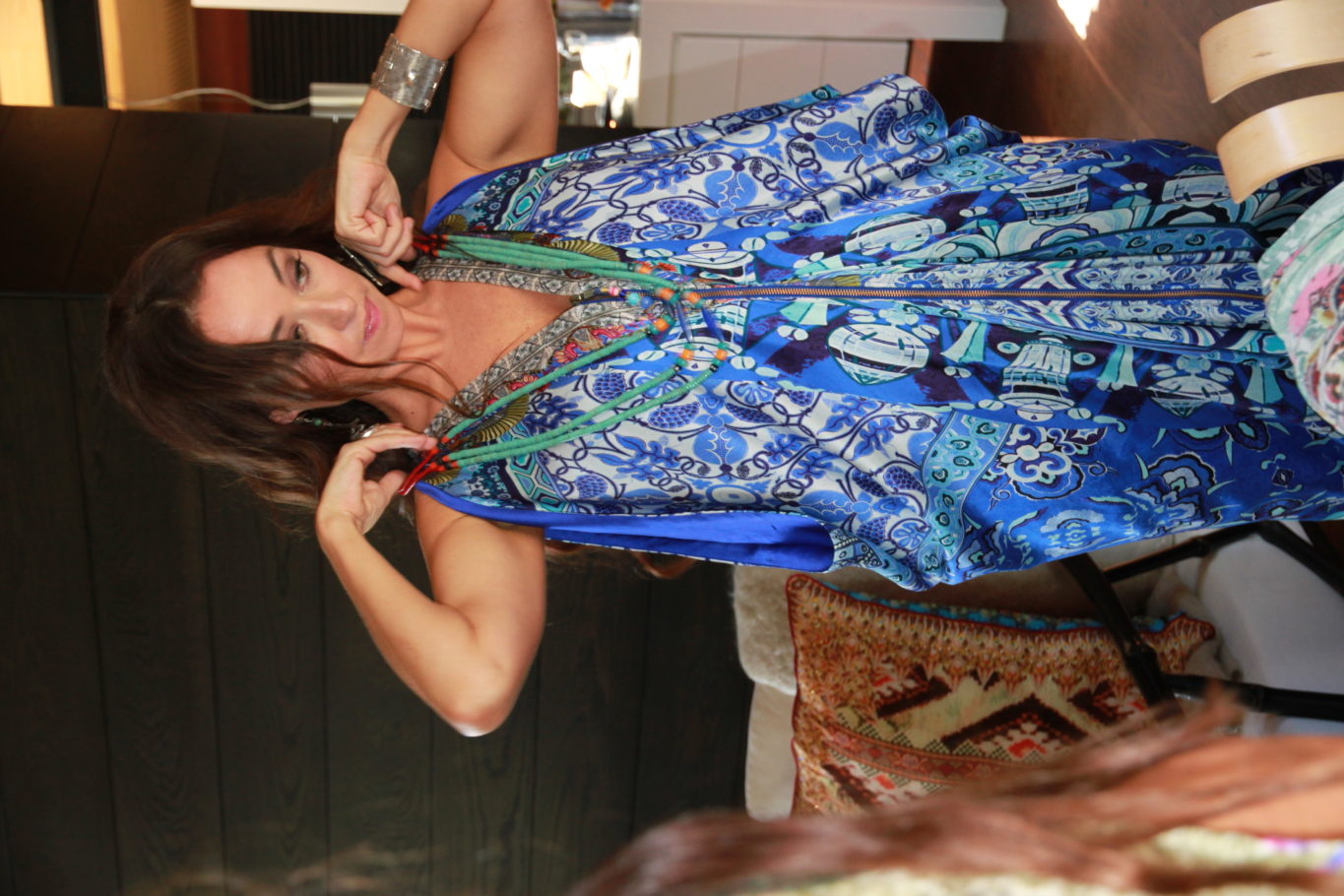 The shoot for the new collection took place at a stunning private residence in Sydney's Vaucluse yesterday. The very talented stylist Megan Morton was in charge of making everything look fabulous (here she is working hard below).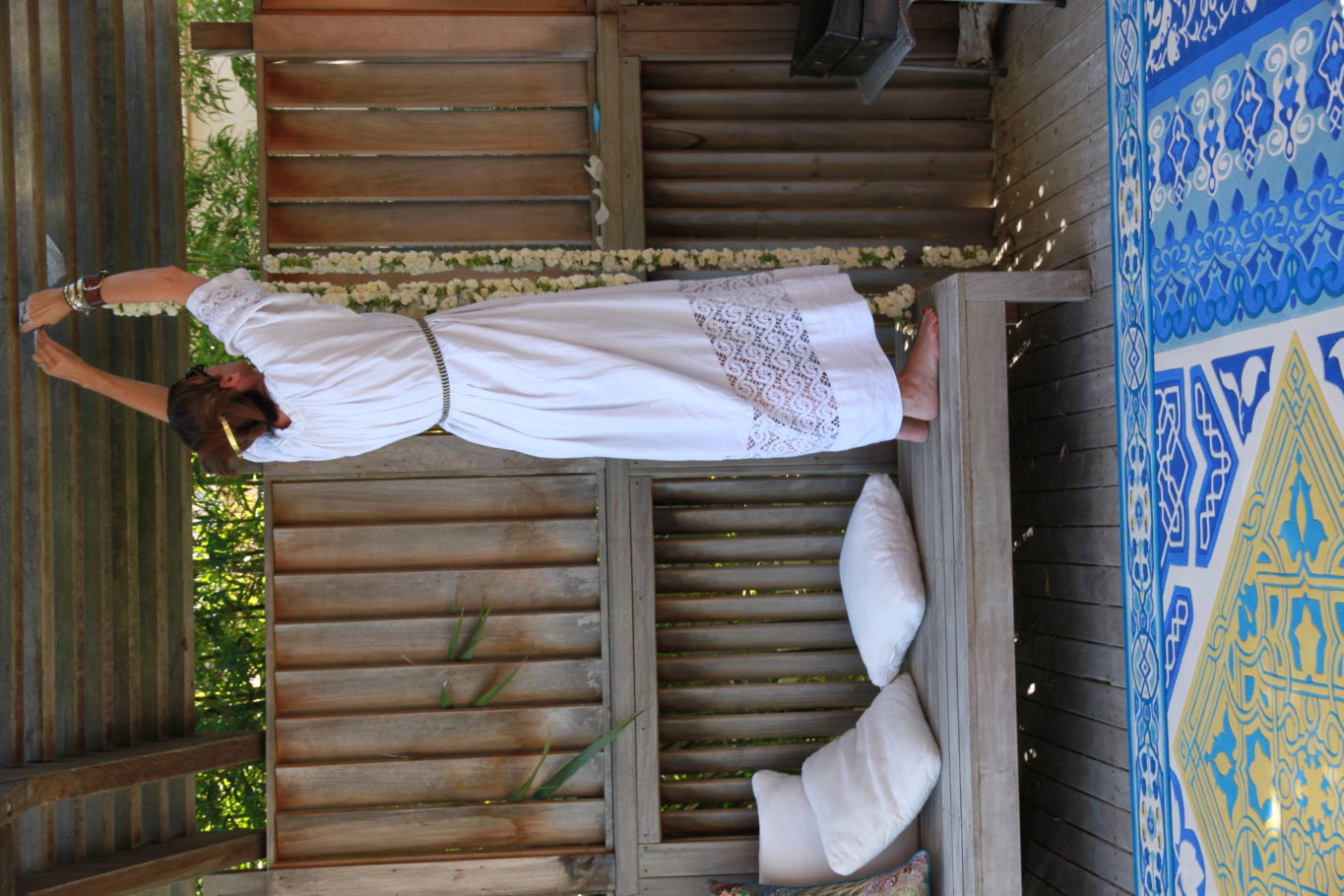 The rugs complemented the ever-glamorous Camilla's kaftans perfectly.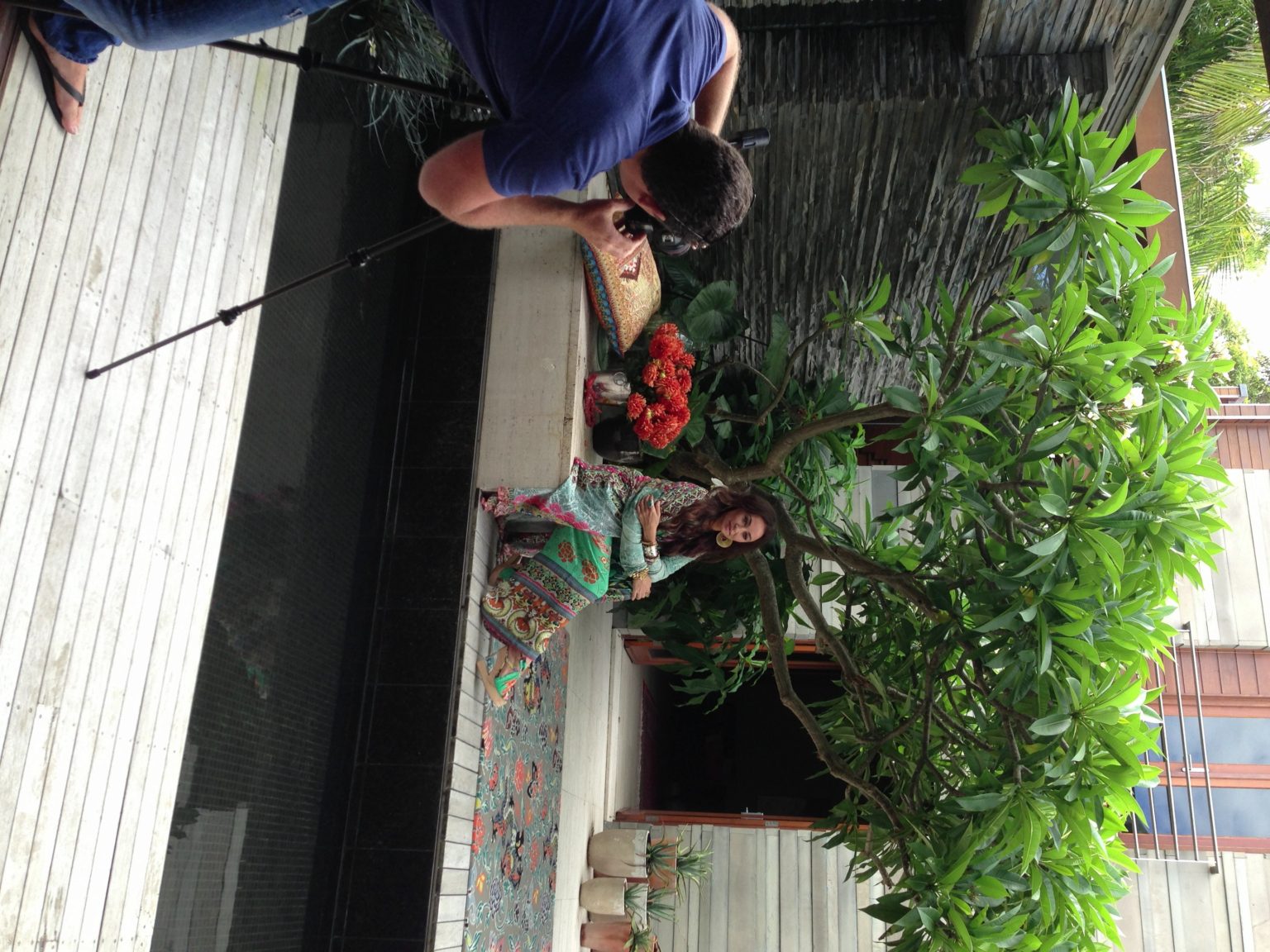 Also working on the shoot was Designer Rugs' own senior designer Christine McDonald.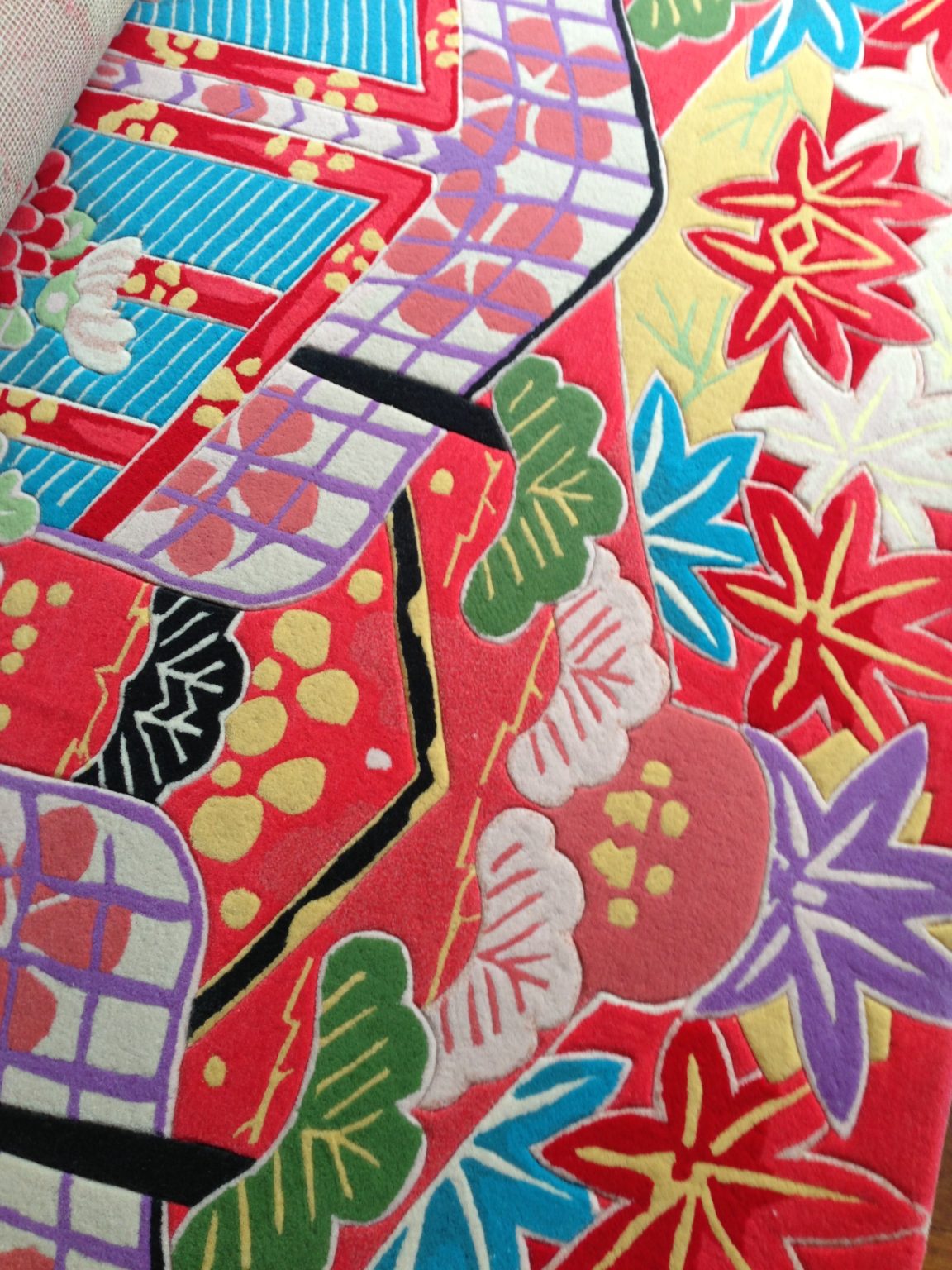 Hard work aside, it looks like a rather pleasant day, doesn't it?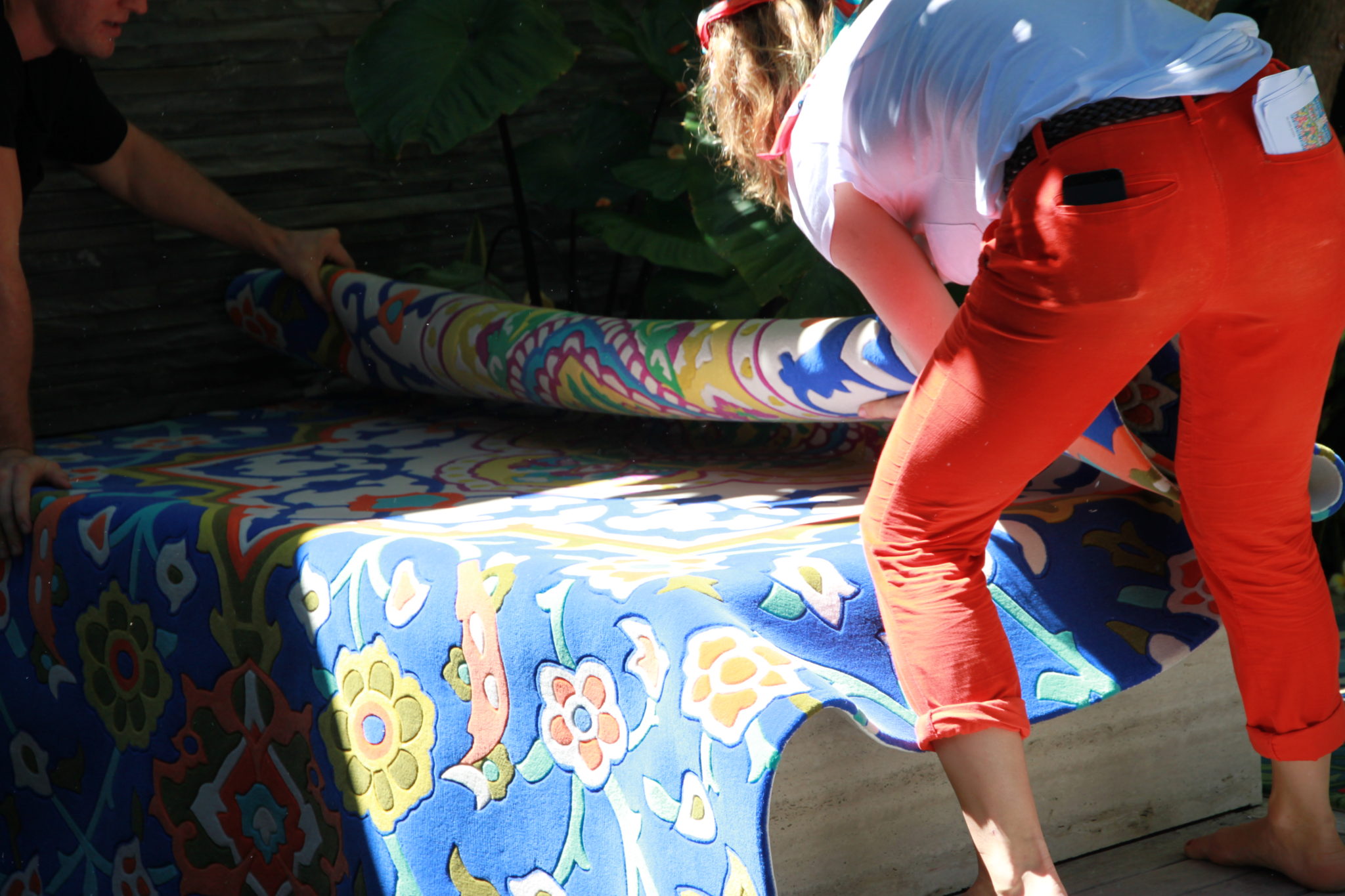 Do you like the first look at these designs? Pricing will be from $4,950 for a 2×3 metre rug with custom colours and sizes available.
Photos by Liana Lorenzato.