Given our collective appetite for all things marble seems to be continuing unabated, it's a savvy move by engineered stone company Caesarstone to add a range of marble-inspired finishes to their line-up. An extension of their first marble-inspired design (the gorgeous Statuario Maximus), the brand has added seven fabulous new designs to its already impressive stable. From large-veined statement designs to more subtle patterning, and a great neutral colour palette, the range truly caters to all interior persuasions.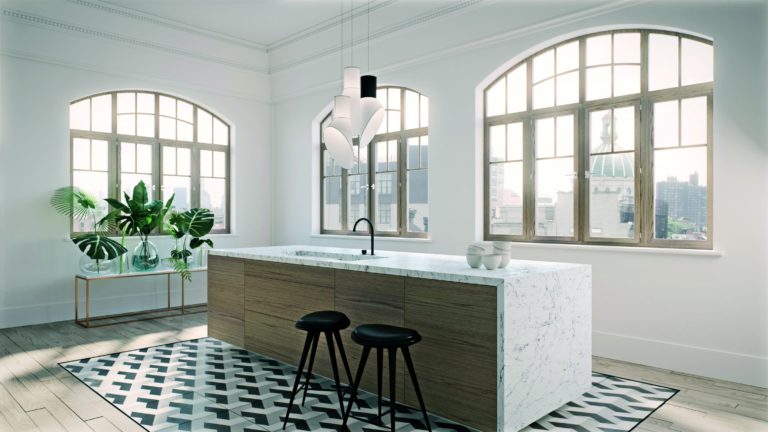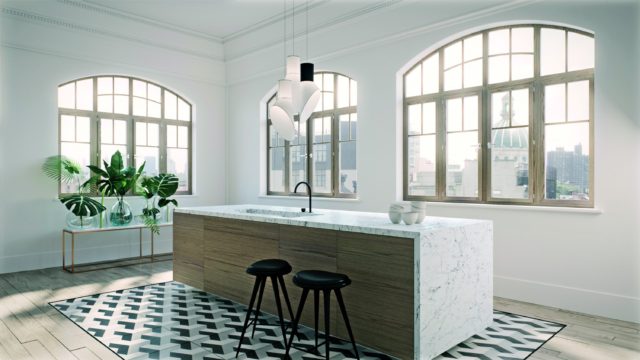 Modern interiors are often criticised for their lack of warmth and you could say the same thing about marble. Yet while marble (and marble-inspired finishes) can feel cold to touch, they are actually brilliant at injecting warmth into a space. Just as textured fabrics, faux fur, natural materials and indoor plants bring the outdoors in, so too can a splash of marble. From very obvious vein detail, to subtler designs, the new collection has something for any interior.
Georgian Bluffs: This light grey colour way is flecked with white and grey streaming veins.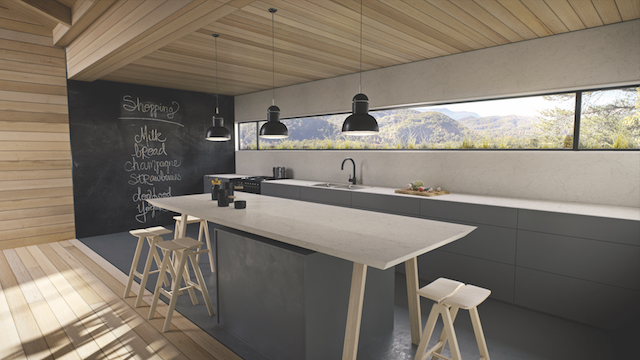 Cosmopolitan white: This subtle pattern is essentially white-on-white but the diagonal veining adds some depth and interest.
Tuscan dawn: This finish boasts a rich taupe background that contrasts fabulously with the creamy off-white veins that run through it.
Symphony Grey: A subtly textured dark grey finish.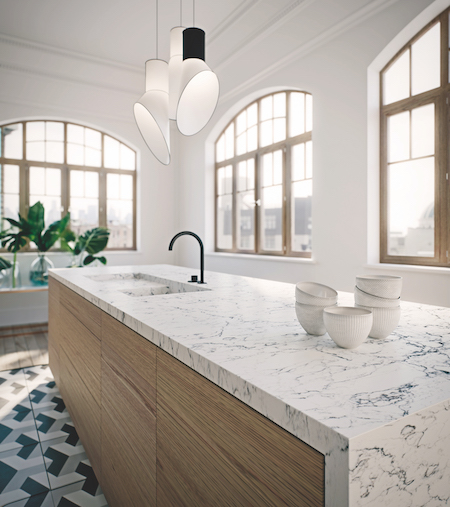 White Attica: The most traditional finish in the range, White Attica was inspired by classic natural marbles. Think a super white base paired with dark grey interwoven veins. This is a statement finish.
Noble grey: Grey-on-grey, this finish combines wide, dark grey natural veins with a soft, light grey background.
Nordic Loft: This light taupe is perhaps the most versatile of the bunch and it's a brilliant complement to Scand-inspired spaces.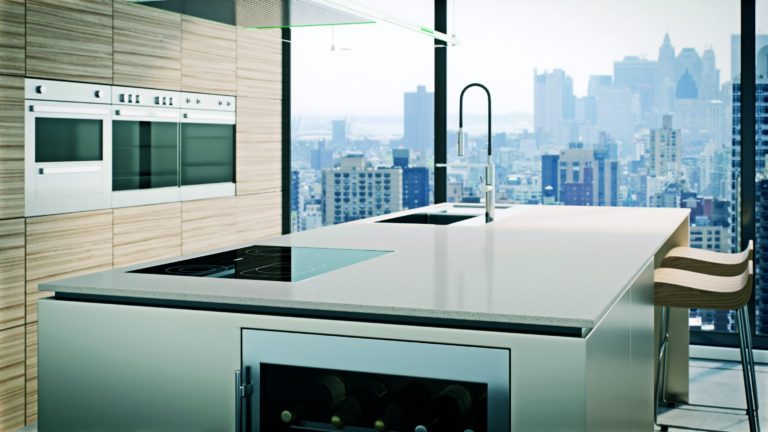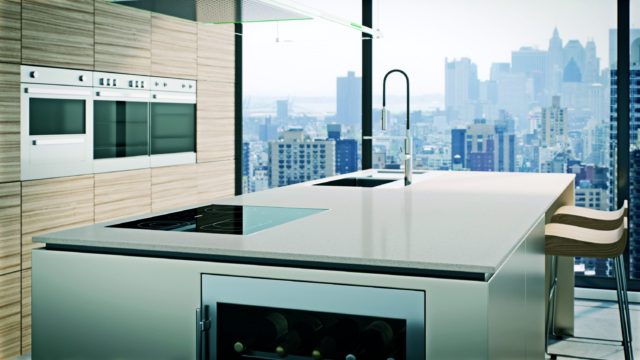 See here for more.