By Wesley Sinclair
The design of a new bathroom is important. Unlike your linen cupboard, if you skimp on this part of your new home, it's something you, and guests, are going to notice. The right bathroom space with the right fixtures can add significant value to a new home. However, as a first homeowner conducting your first renovation, it can be difficult to find the extra dollars to transform a bathroom into a haven. But we believe you can get the bathroom you want at a price that won't burn a hole in your wallet.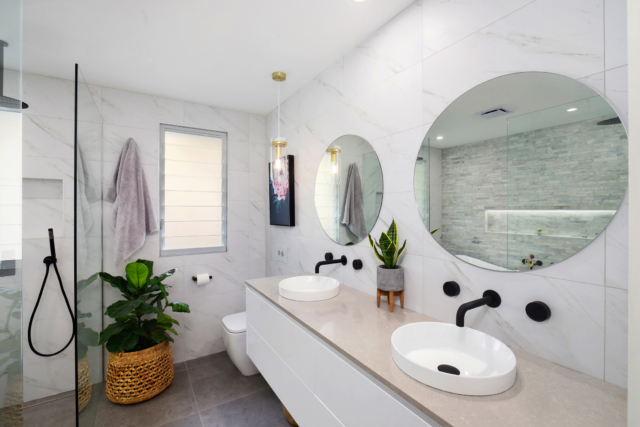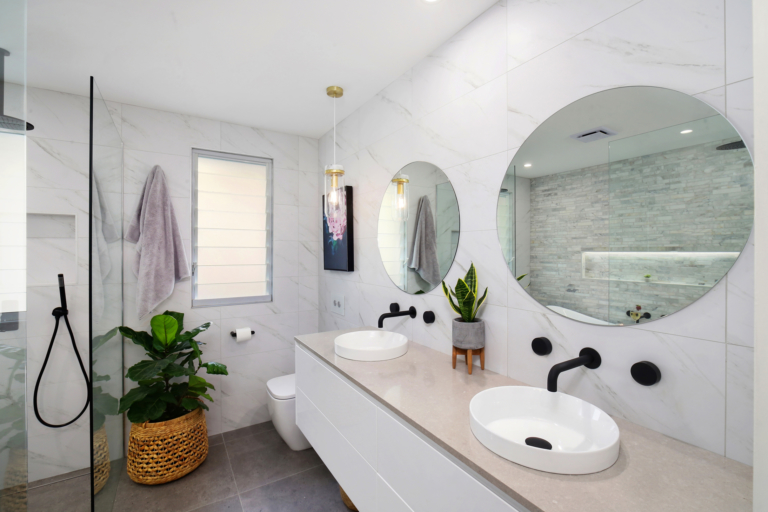 Bathroom trends throughout the years have morphed periodically, from the decadent, French heavy brass and gold fixtures throughout the 80s, to the New York loft stylings of subway tiles and polished concrete floors that made their way into many Australian homes a few years ago. Now, it's spacious, freestanding tubs, matte black fixtures, concrete basins and smart lighting that dominate the market.
As a first home buyer, the 'less-is-more' mantra is something that's not only budget friendly but on trend. Here are a few tips and tricks that will elevate the luxuriousness of your bathroom without breaking the bank:
With LED comes luxury: Don't settle for halogen downlights in your new bathroom. By installing lighting around the mirror and around the vanity, you'll be creating a warm glow in the right places. LED strips or bead lights will do the trick here or consider a set of Edison bulb pendant lights to complete the luxe lighting look you're striving for. As an added bonus, LED lights are highly energy efficient, saving you hundreds of dollars over time.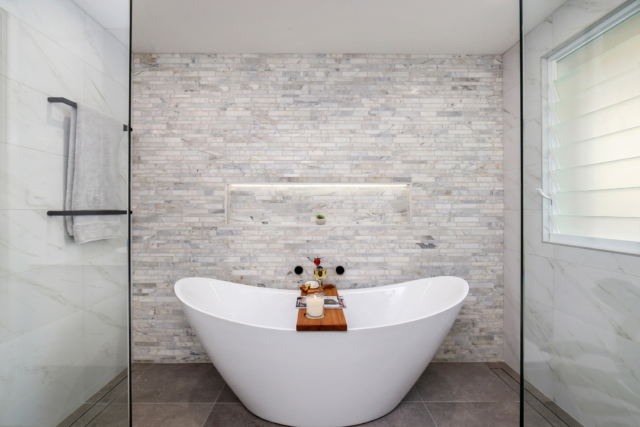 Get around round mirrors: Don't get us wrong, a stylish set of square mirrors aren't a bad choice by any stretch of the imagination, however a round mirror conveys sophistication over moderness – this, and it will make your wall appear longer, adding space to the room.
Themed fixtures: Installing fixtures with a consistent theme is an inexpensive way to add a touch of luxe to your bathroom. Updating the tapware and drawer handles with something eye-catching like brass plating or matching matte black is an easy way to make your vanity pop and give it a fresh new look, especially if you can get your hands on a matching shower head or rail.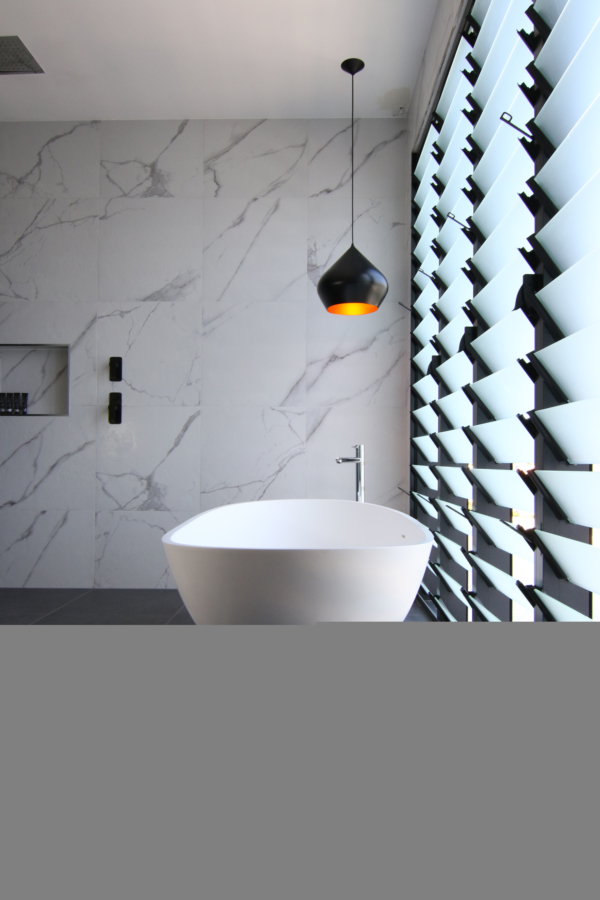 Accessorise and declutter: This is the perfect way to add your personal touch and give your bathroom character. For that five-star feel, why not turn your bathroom into an indoor oasis with some greenery, and place extra towels in a basket? Decluttering your vanity top and re-organising any visible storage space can also do wonders.
–Wesley Sinclair is Brand Specialist, Highgrove Bathrooms, providing customers with designer products at wholesale prices. With a huge range of bathroom supplies, accessories and fittings available across Australia, you'll find everything you need for your renovation at one of their showrooms or warehouses. Alternatively, you can browse their range online. Highgrove Bathrooms are a proud supplier of Channel Seven's House Rules.