Originally built in 1967, and located in the Brisbane suburb of Mansfield, this five-bedroom, three-bathroom, two storey home underwent an incredible overhaul recently, courtesy of the team at Zou Build. "We wanted to pay homage to the original mid-century style of the home with a little bit of a coastal feel," says Zou Build's interior designer Christal Fysentzou, who used a palette of clean white, timber and brass in realising her vision.
"I love the simplicity of the final look. When flipping, you always need to keep the end buyer in mind, so it's important to not put too much of your own personal style into design," says Christal.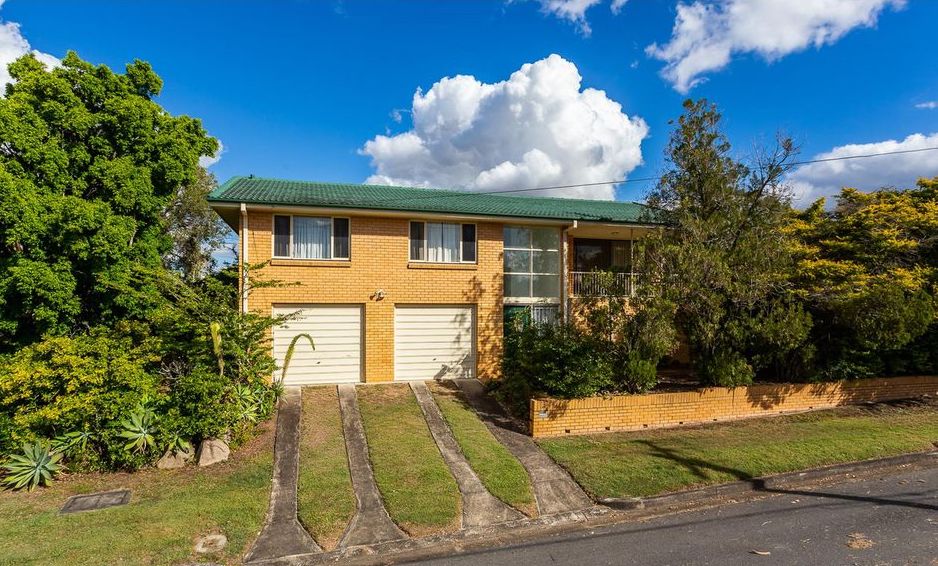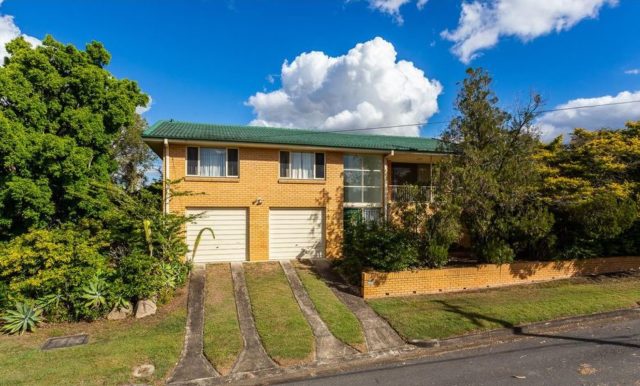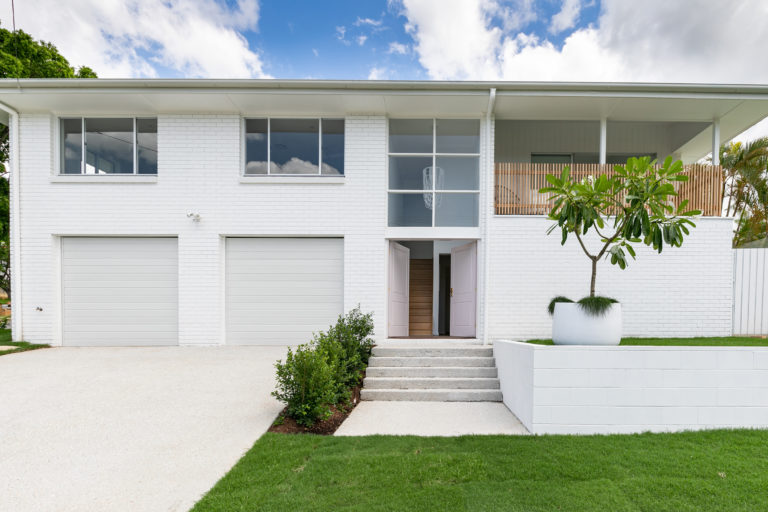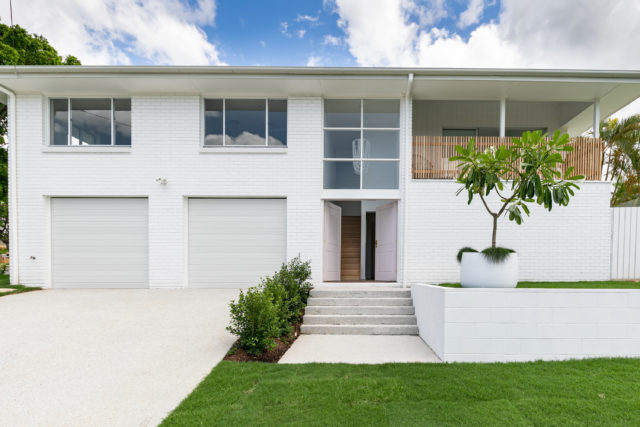 One of the main challenges with the property was its 1960's ceiling heights; they were lower than the minimum 2.4 metres required today. "Buying the property was a huge gamble for us. We didn't know if we could make the lower level legal height, which was essential to creating the open plan space. It was really going to make or break the project," says Christal.
Thankfully the engineering approval came through, giving the Zou Build team permission to raise the ceiling height on both the ground, and upper floors.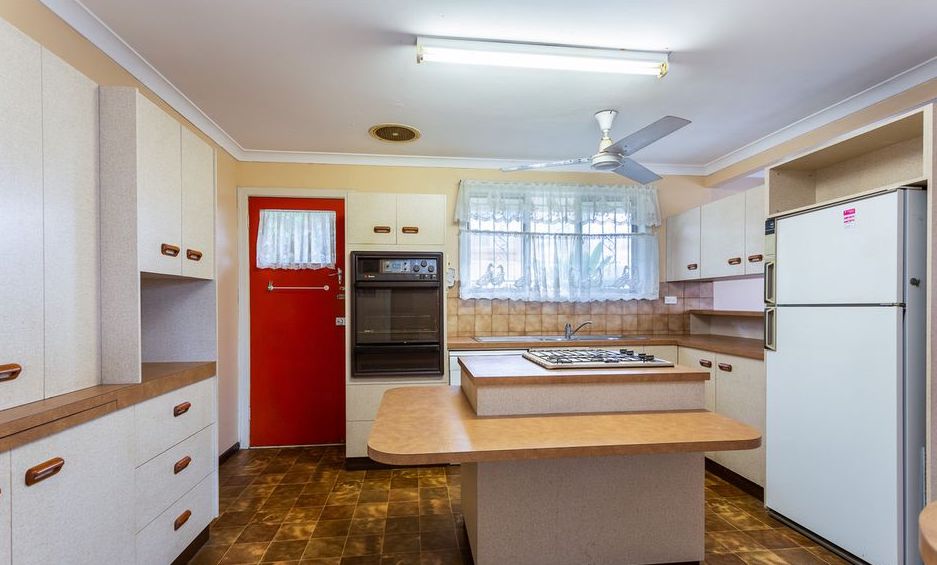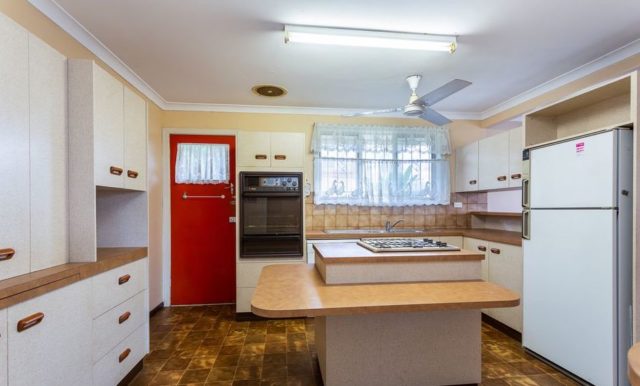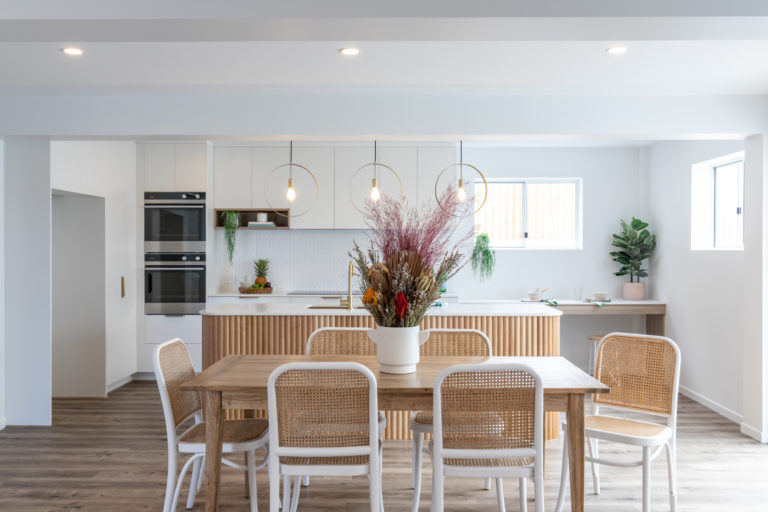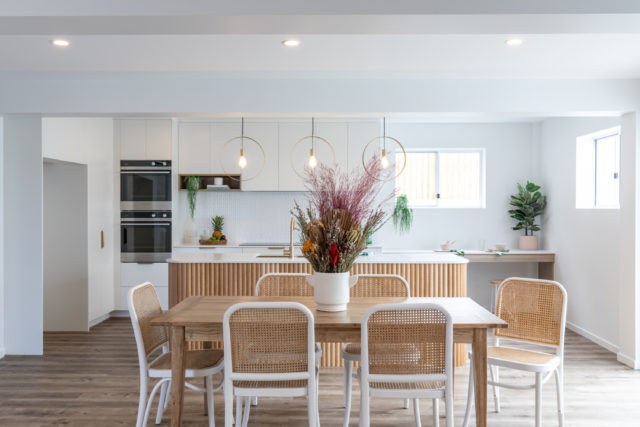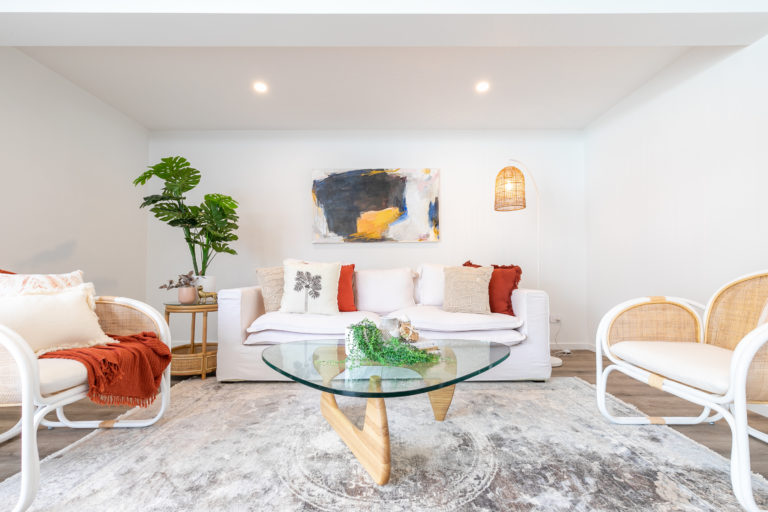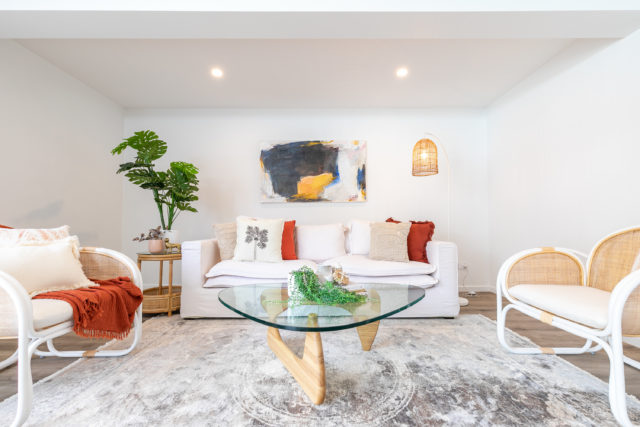 The property was designed with a growing family in mind; it now has a large kitchen, two living areas, a home office, and garden with a large gated swimming pool. "It's got a space for everyone. We gave a lot of thought to what we wanted as a family and translated that into this home," says Christal.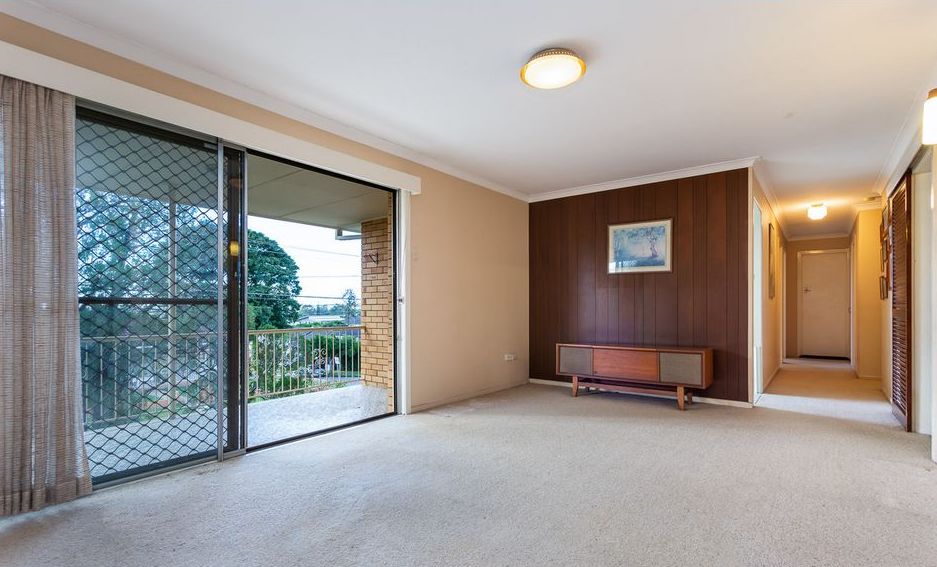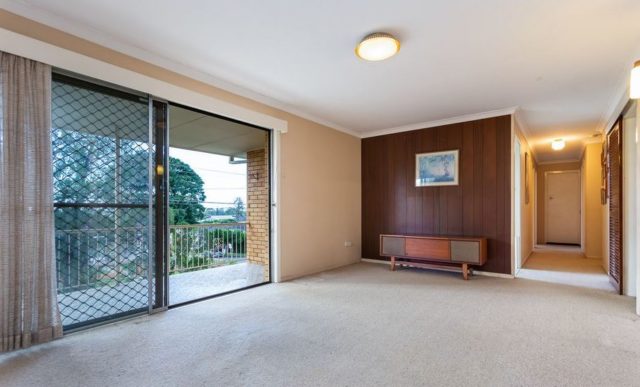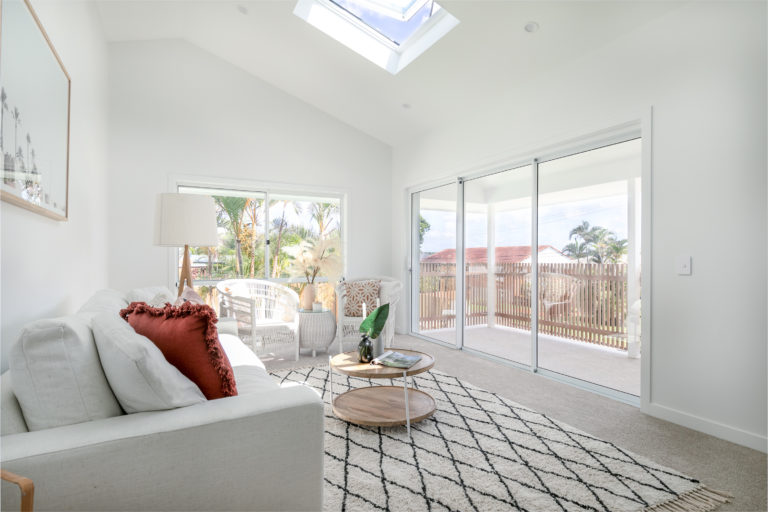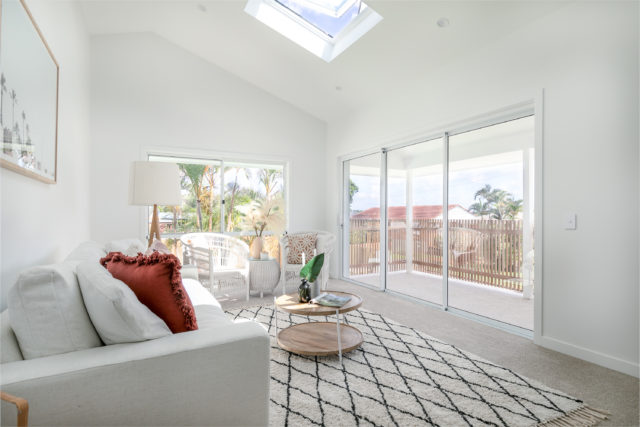 The master bedroom, unrecognisable from before, features a deluxe, custom Stegbar Galleria wardrobe in Nataio Walnut finish. "Wardrobes can be so much more than just somewhere to store clothes. Our walk-in wardrobe includes its own HAFEL speaker system to add a bit of fun to getting ready," says Christal.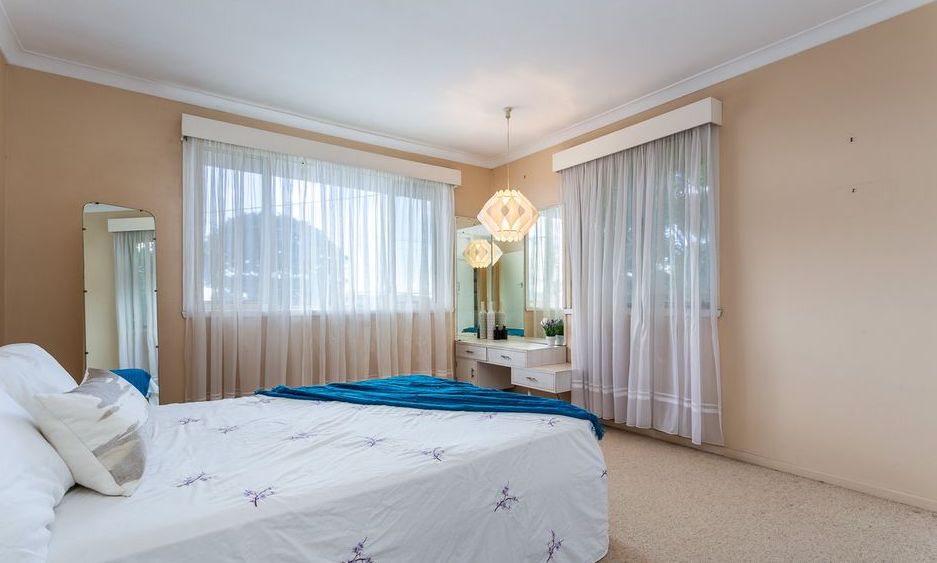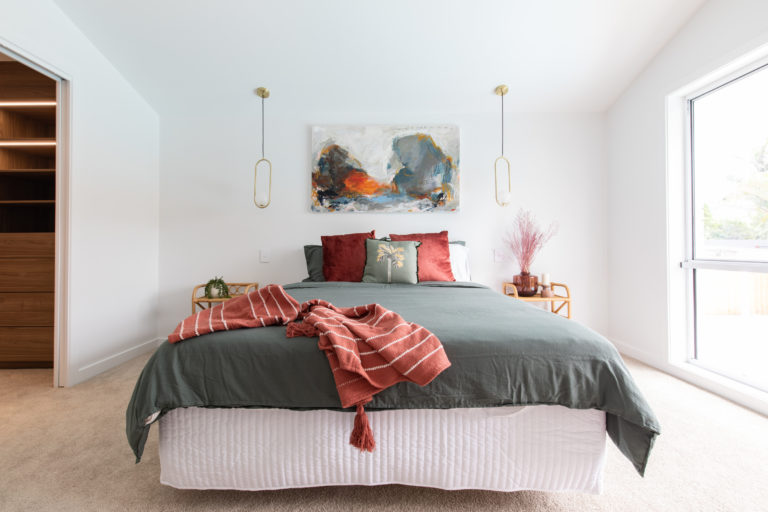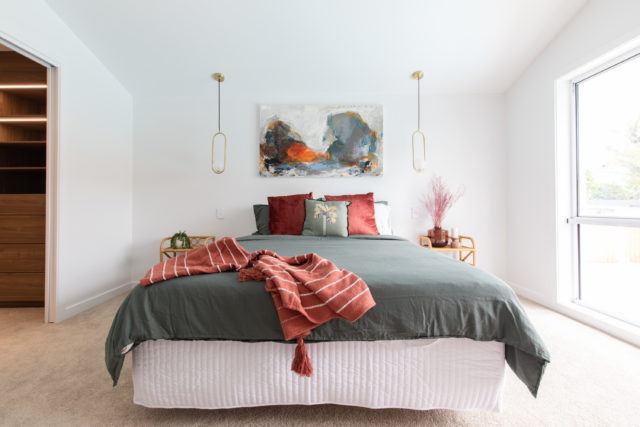 The robe also features incorporated lighting that flows into the ensuite and a custom Stegbar curved backlit mirror completes the look. The lighting choices were the perfect solution for the spaces, which are low in natural light.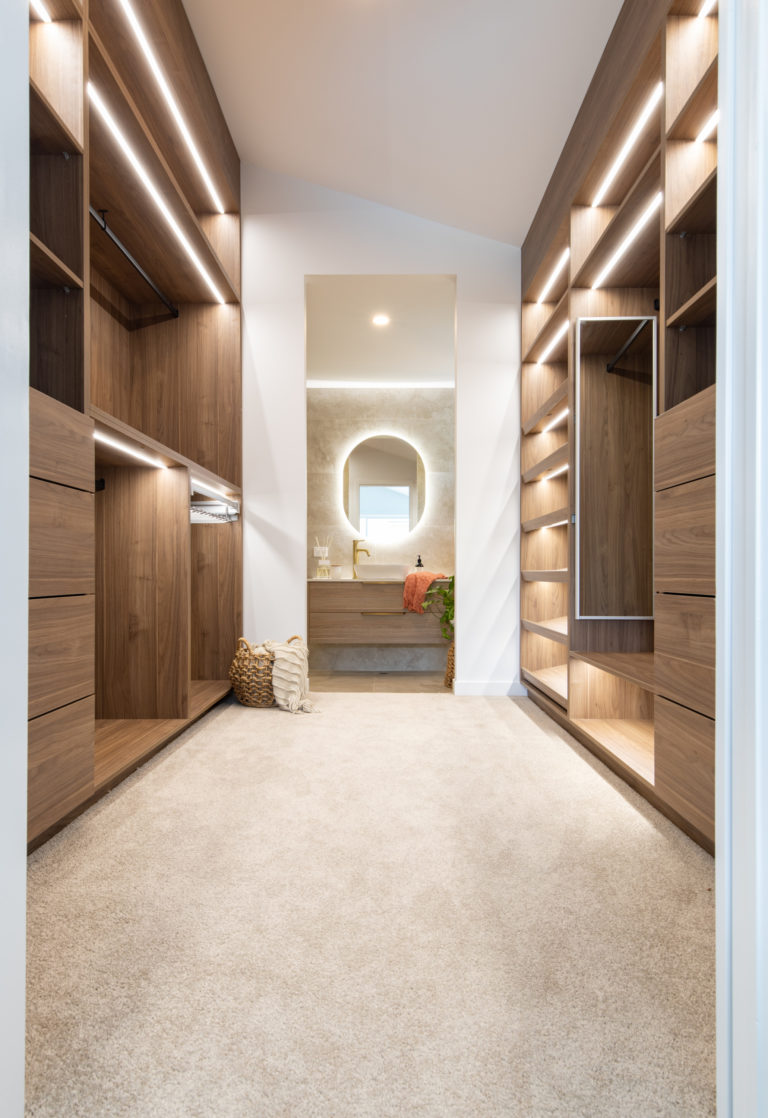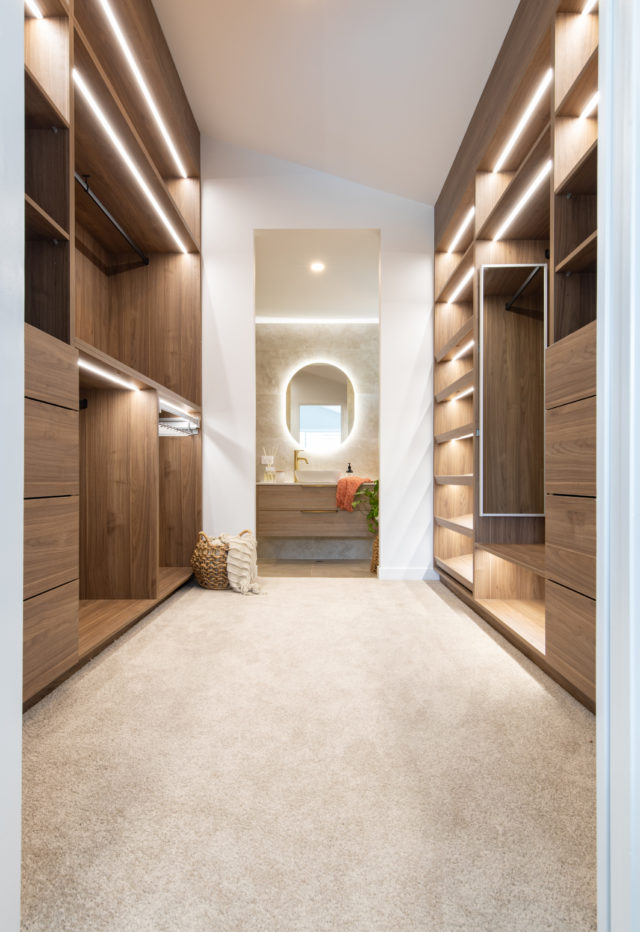 The ensuite's curved mirror is the perfect foil for the angular cabinetry and tiles that feature elsewhere in the space. The simple, clean aesthetic is continued with custom made Stegbar frameless shower screens and Meir brass shower fittings.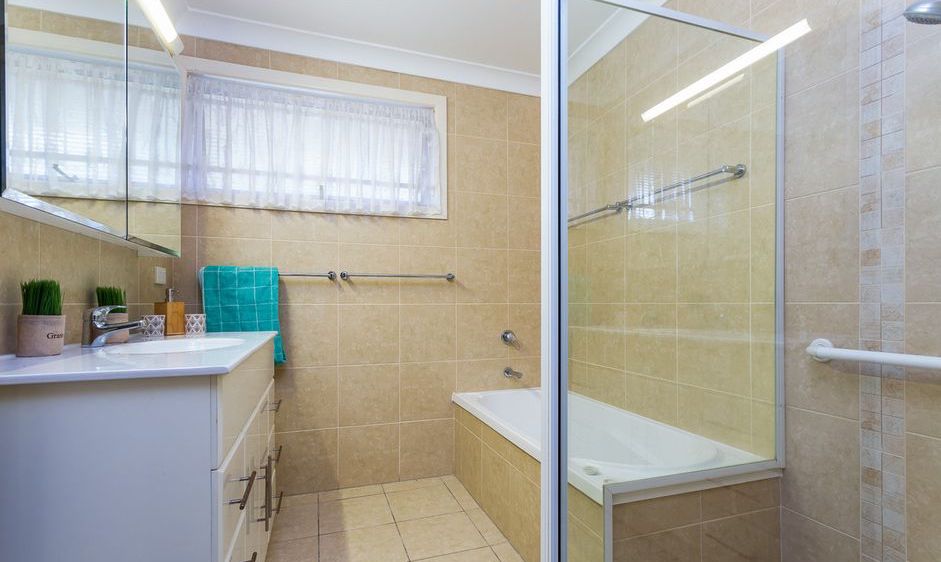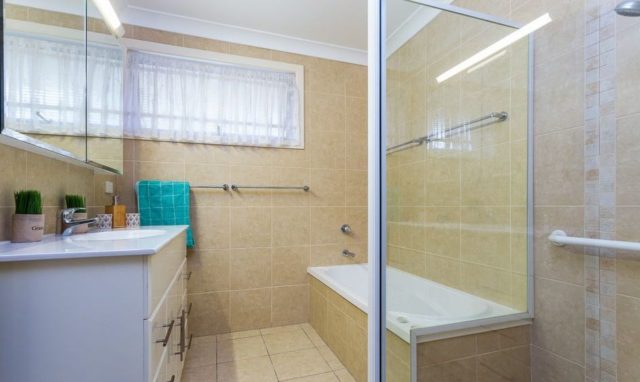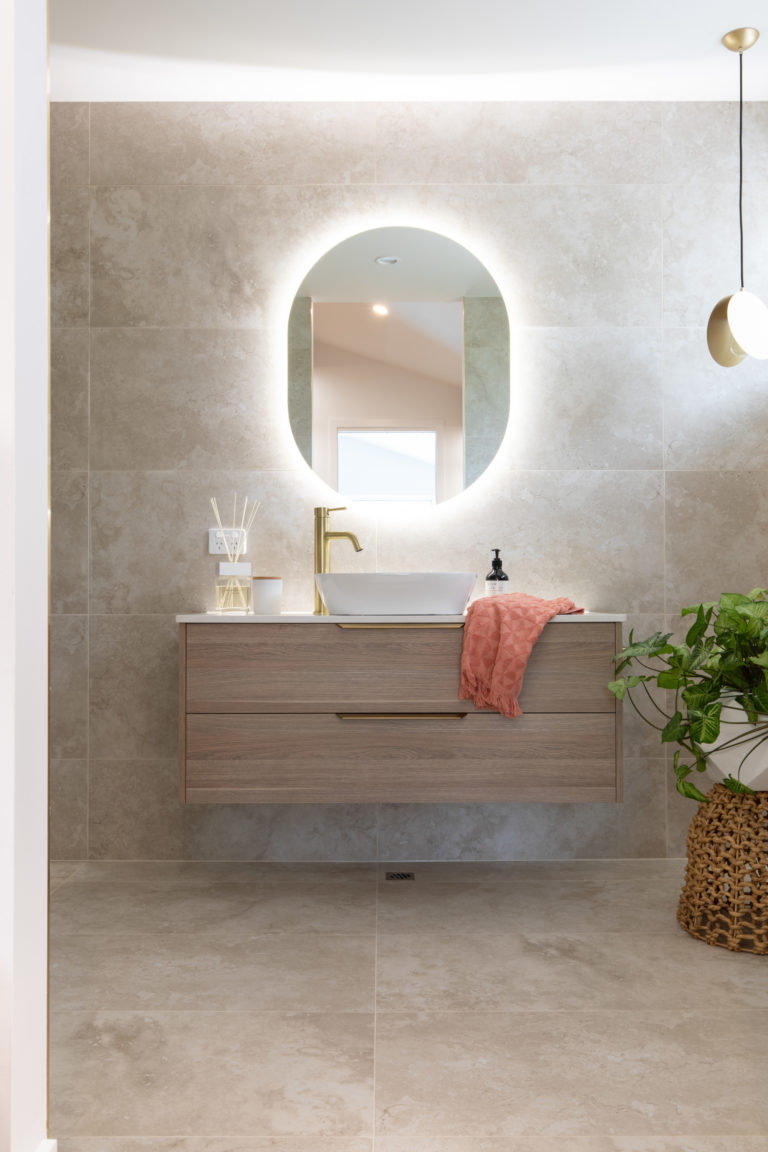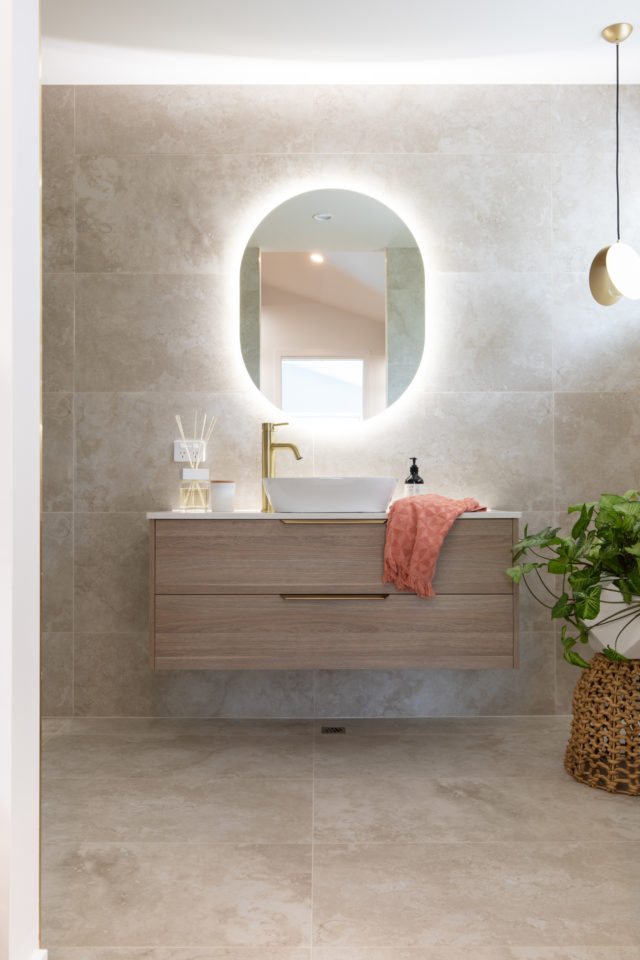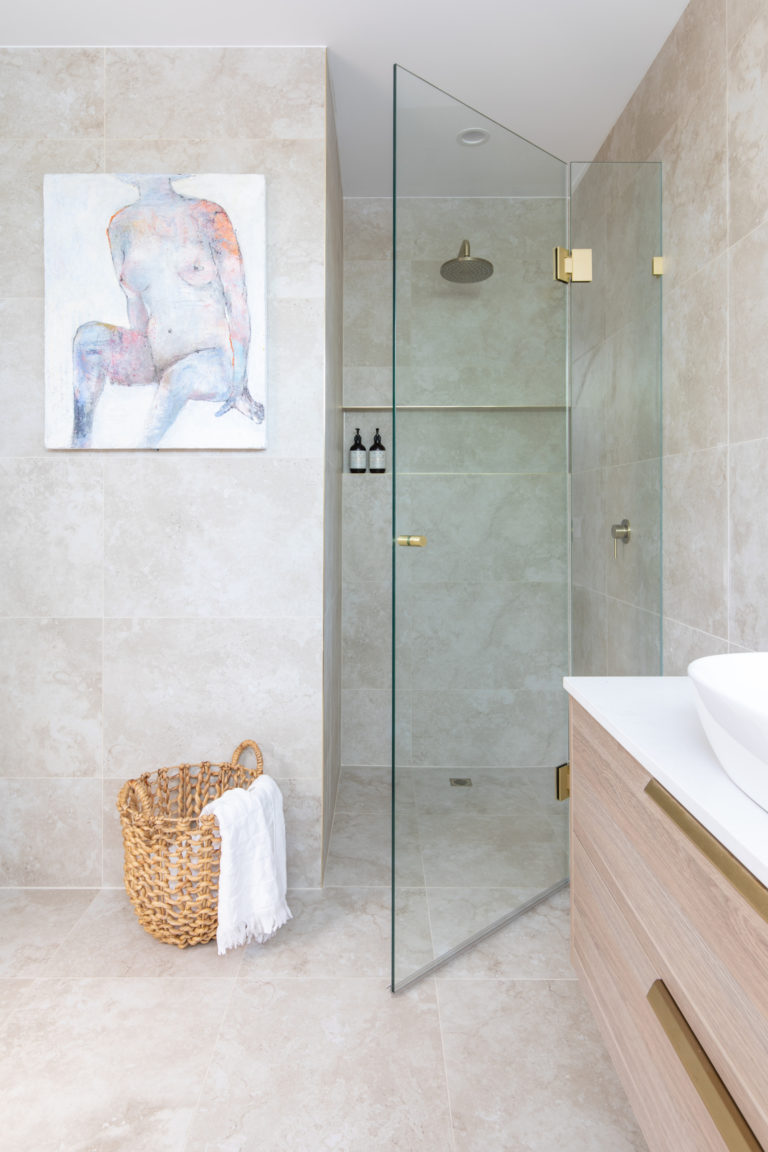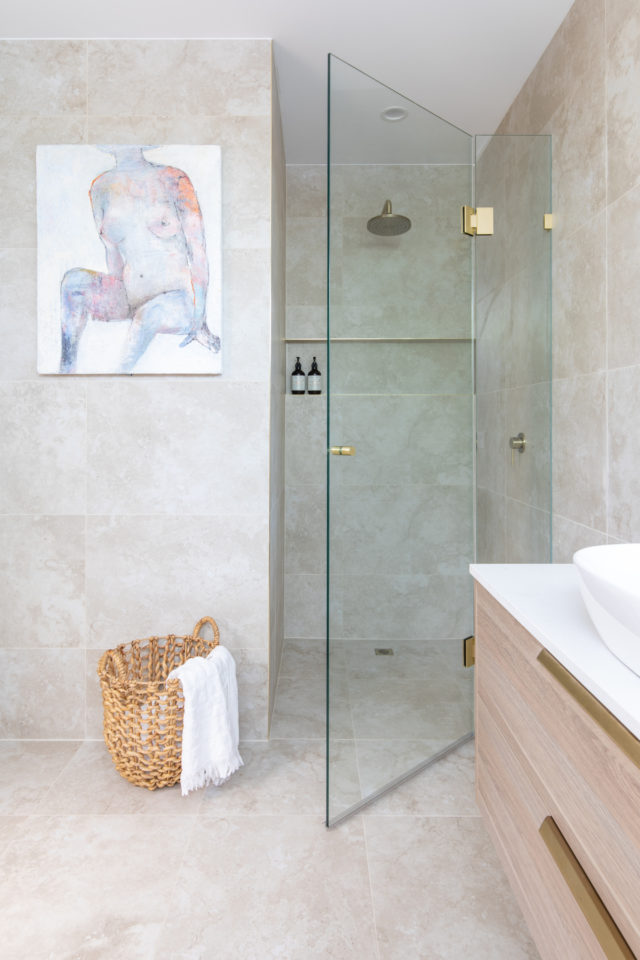 But arguably the most show-stopping part of the renovation is the backyard – it's a stylish urban oasis that is ideally suited to the outdoorsy Queensland lifestyle. "The outdoor area is really quite amazing and it's a bit like having a resort in the burbs," says Christal.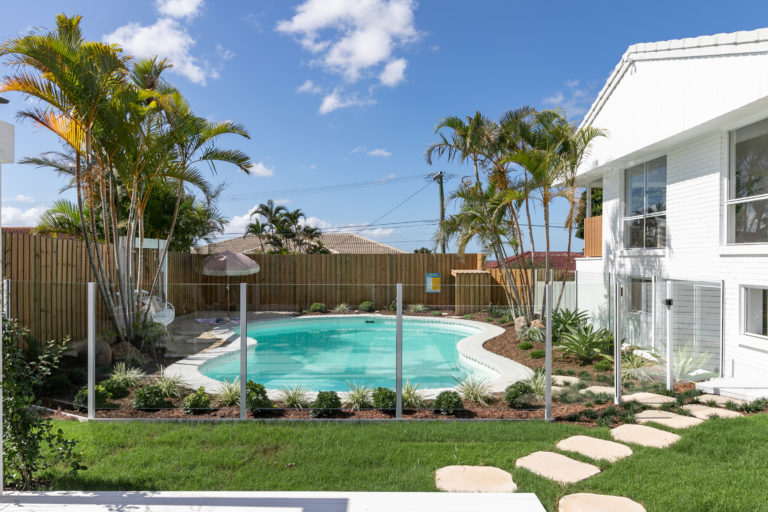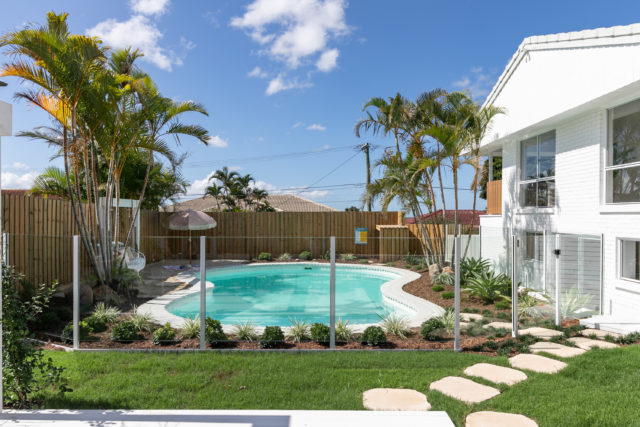 While it's an older Brisbane suburb, Mansfield is proving increasingly popular for young families, something that drew Zou Build to the area. "The majority of the houses in the area are dated and need some love, so it is the perfect time to start a renovation trend, to generate a new wave of emerging home buyers."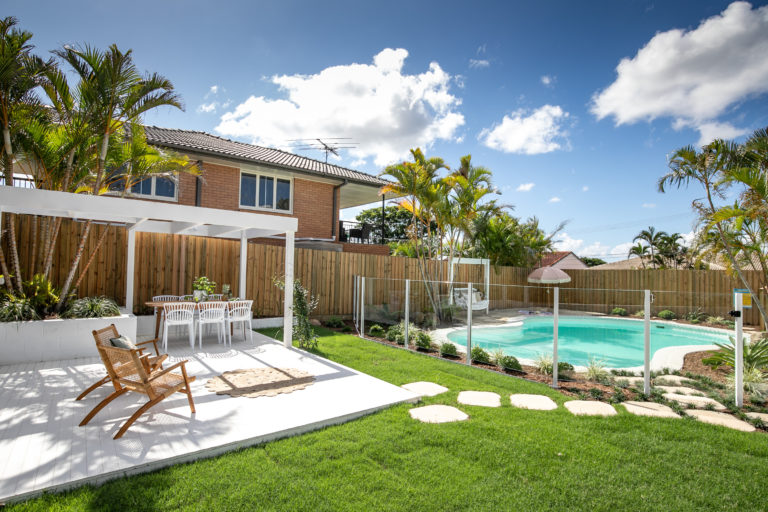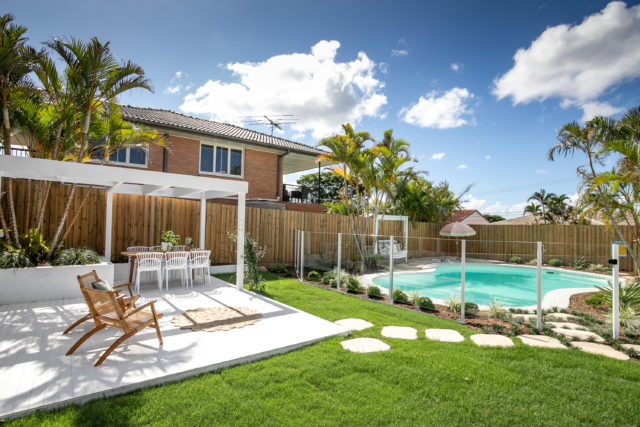 For more on Zou Build | Before & after: A spacious modern farmhouse in Brisbane