I recently had the pleasure on a rare trip to Redfern (to Seasonal Concepts, if you're asking) of stumbling across a shop called A Pair of Chairs. I love chairs, especially old chairs from a time when all furniture, expensive or budget, was made to last.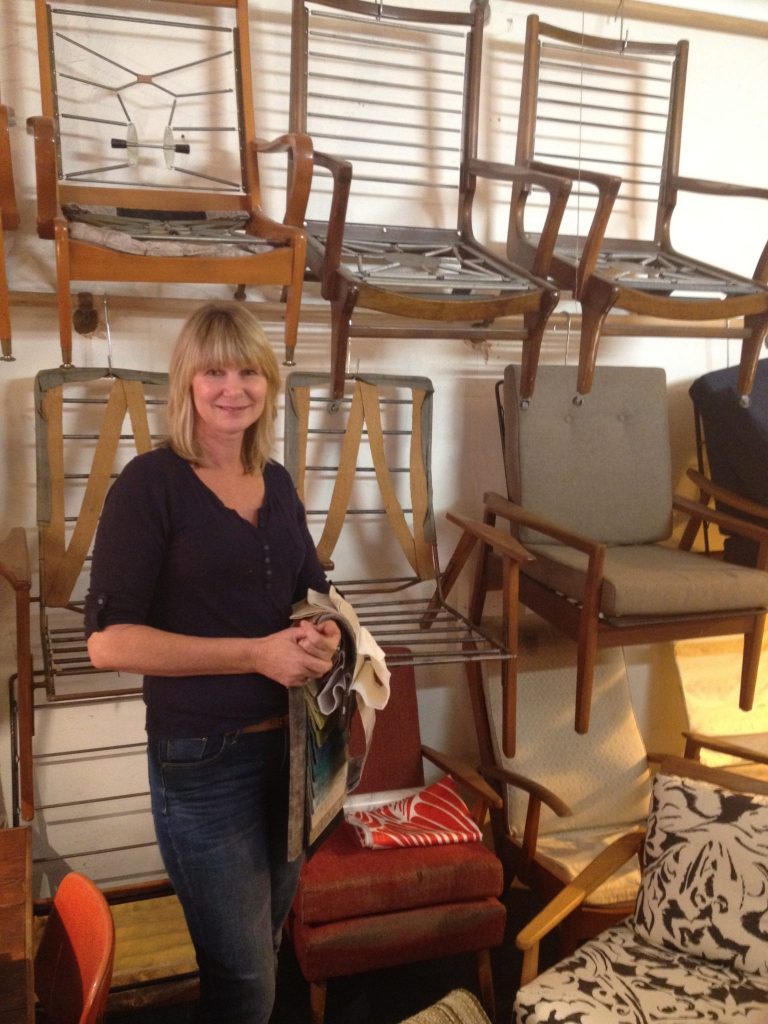 This lady, Kim Stewart, loves chairs even more than I do. It was her obvious passion for and knowledge of chairs, and her excitement at stripping back and revamping old chairs, reupholstering and covering them in fabrics and colours of her customer's choice, that kept me inside so long. Soaking up other people's passion for their job is one of my favourite things about meeting people through this blog.
They're affordable too. Around $250 for a restored dining chair in your choice of Florence Broadhurst fabric, for example. Armchairs start from $695 including restoration, new cushions and fabric. You choose from a wall of chairs in their found state and books of fabric options (or bring your own). In these days of mass produced and replica furniture, where you're increasingly in danger of having the same stuff as all your mates, I think these are fantastic prices for true one-offs where you have a say in the final look. Not to mention the fact you're recycling. And don't you just love the idea of these old chairs having their own history and stories?
When I told Kim she doesn't charge enough, she said simply that she wasn't greedy and that she'd rather charge less and have a steady stream of customers. Can't say fairer than that.
The possibilities are endless. Worth a trip to Redfern? Definitely!
A Pair of Chairs | 80 Regent Street, Redfern, NSW 2016.