While the old idiom 'don't judge a book by its cover' is good in principal, let's face it we all do it! So when renovating it's important your exterior looks flawless and that starts with the front door.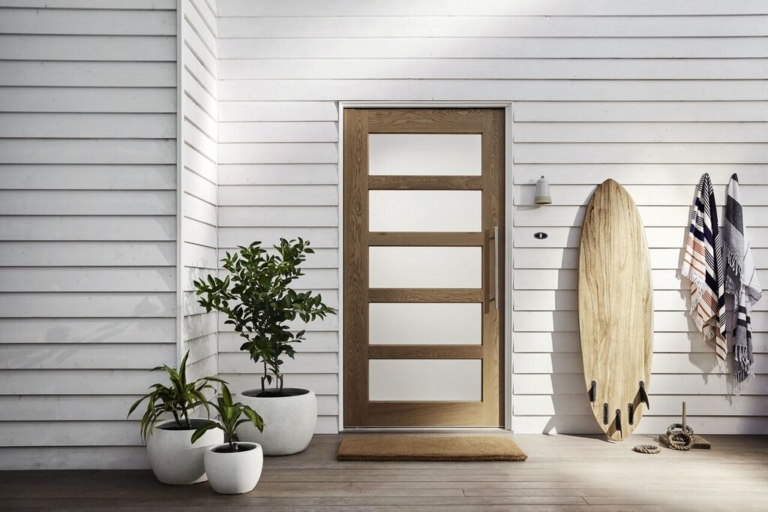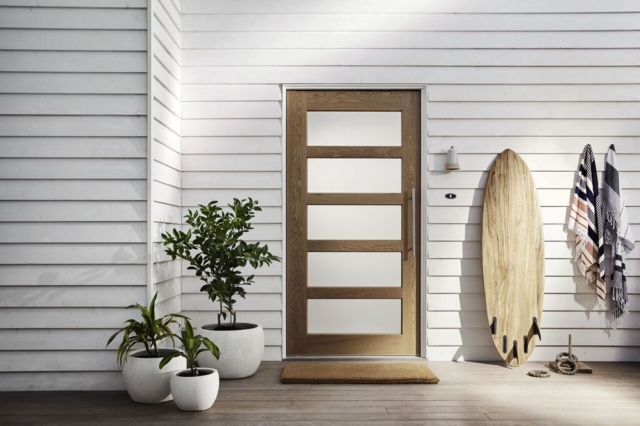 Corinthian Doors has just launched its Blonde Oak collection, which perfectly fits in with the on trend look of blonde timber and soft colour palettes. Crafted from sustainable timber with an American White Oak veneer, the collection is available in a range of designs and sizes, including wide stile pivot doors.
A seamless blend of modern design sensibilities and traditional joinery, the detailing is quite simple, so it doesn't overpower the architectural features of a home. The key is the material itself, which is a very light American White Oak that can be stained, painted, or even left in its natural state with a light oil. The durability and consistency ensures a wonderful canvas for many finishes and colours, making it the perfect material for a variety of different homes.
Ideal for a grand entrance or other external applications such as backdoors or side entrance doors, the collection also includes vertical and horizontal panel designs, as well as clear and opaque glass options – depending on the chosen design.