Last night's kids' room reveals were more enjoyable than I expected. Much as I personally, as a mum, enjoy the fun of decorating a children's room, they don't always make the best TV. You can't really showcase the luxury, glam and gadgets you can with, say, a master bedroom. But I was pleasantly surprised with all the great ideas the contestants came up with, as well as how sophisticated most of them looked. And I have to 100% agree with Ronnie and Georgia winning (second week in a row) as there was really nothing to criticise in their gorgeous space. I absolutely loved Sticks and Wombat's though (what a shame about the wallpaper) and Jason and Sarah did a great job too. Without further a do, here are more photos, judges' comments and our picks to buy, from first place to last.
FIRST: Ronnie and Georgia
Well, that wallpaper on the ceiling was a fantastic idea, beautifully executed and the judges loved it. Darren said everything about the room was wow and Shaynna said it was a  bedroom memories are made of. Neale said they'd gone all out to reflect childhood; 100% whimsy. Shaynna thought the styling was perfect. Darren loved the storage and said the room would suit a child from two to 11 and could be easily reorientated to a teenager room with minor tweaks. Shaynna added it was one of the very best kids' rooms she'd ever seen. "They've thought of everything." Not surprisingly with comments like these, the couple scored the first perfect 10 of the season.
Our pick to buy: Incy Interiors Eden bed, Pottery Barn Kids tea sandwich set, cotton candy print.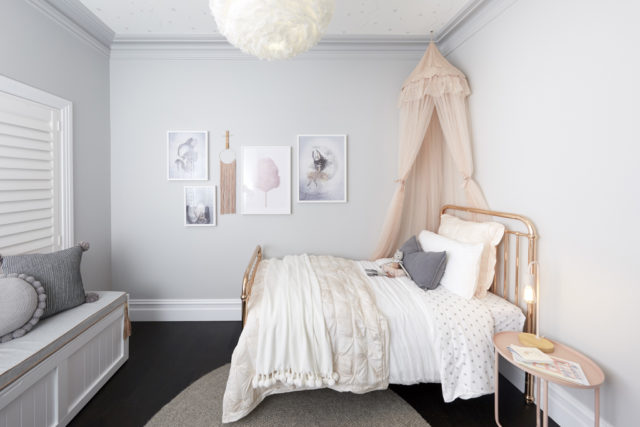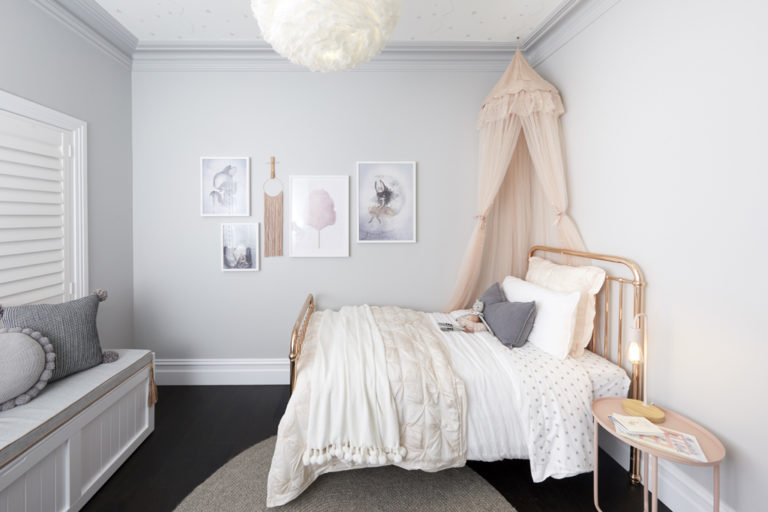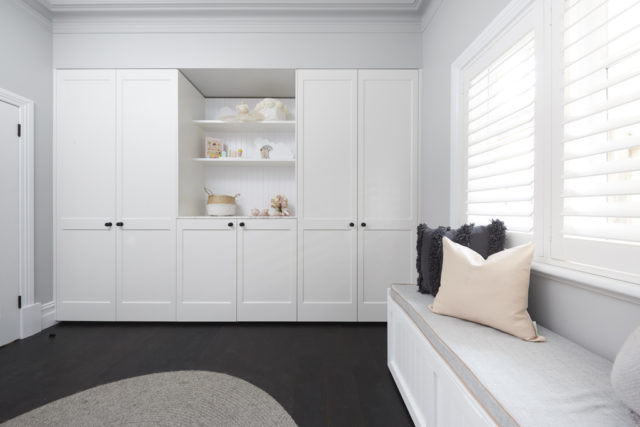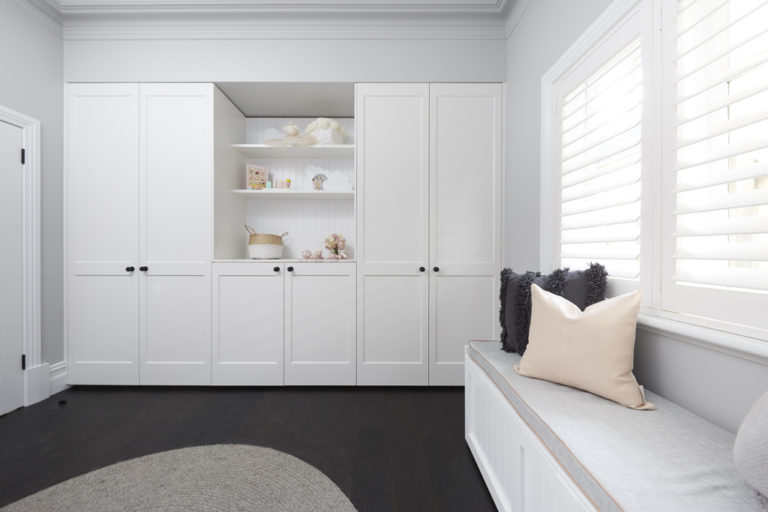 SECOND: Jason and Sarah
Shaynna said it was good they hadn't pigeon-holed the room to a certain age. Darren thought it was very sophisticated and loved the wallpaper. Neale said it was very child friendly but not childish; really beautiful. And Shyanna said their wallpaperer was a magician (someone introduce him to Sticks and Wombat!). Neale loved the level of restraint without sacrificing the sense of fun. Darren said the Jack and Jill en suite (shared by two bedrooms) was a master stroke of planning.
Our pick to buy: Eurowalls gold zebra wallpaper, giant rhino, Heatherly Design Bailey Bedhead.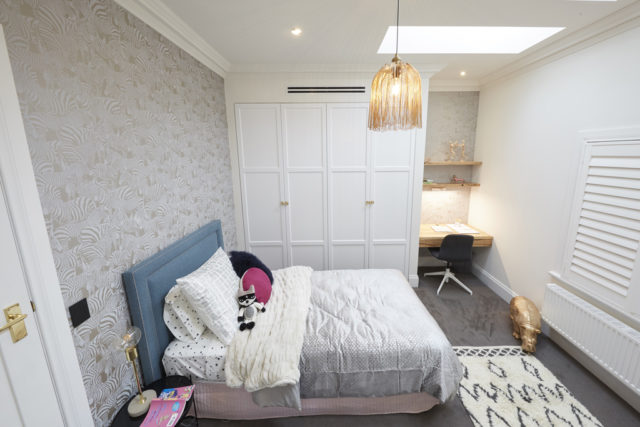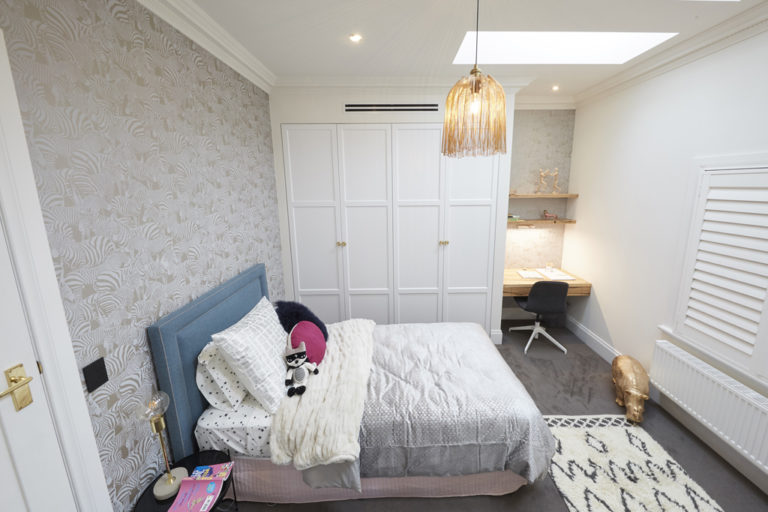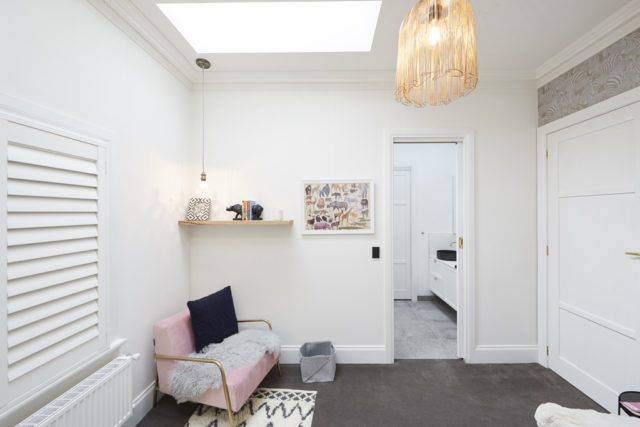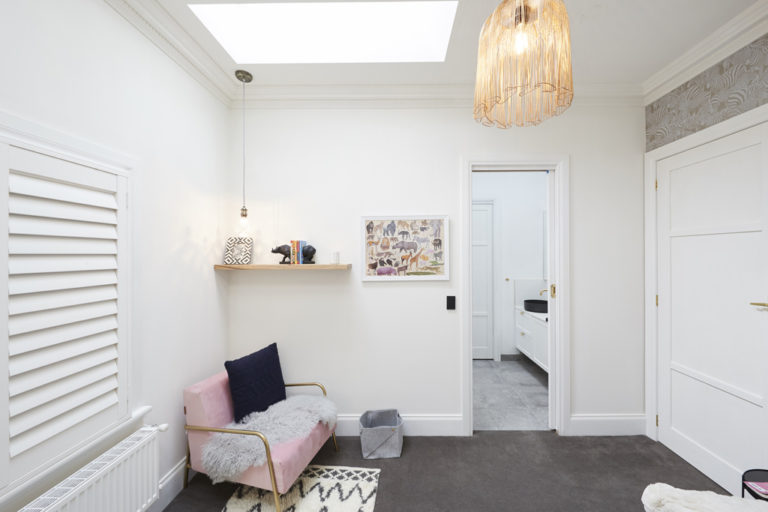 THIRD: Sticks and Wombat
This room was all about the fun, but great craftmanship too. Darren was truly like a big kid, and said "this is mad!" and the stuff of many kids' dreams. Neale said it was like their own private tower. Shaynna was first to notice the wallpapering disaster, although she loved the actual design. Darren said it was a real downer when everything else was "up up up". Neale said no-one was going to forget the house with the climbing wall though. Too right!
Our pick to buy: Winston the Wombat print, Alessia wallpaper, Kylie the Kangaroo cushion, Sticks Photography wave print.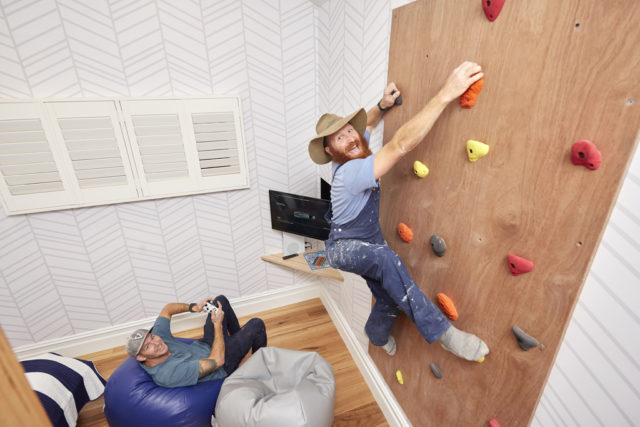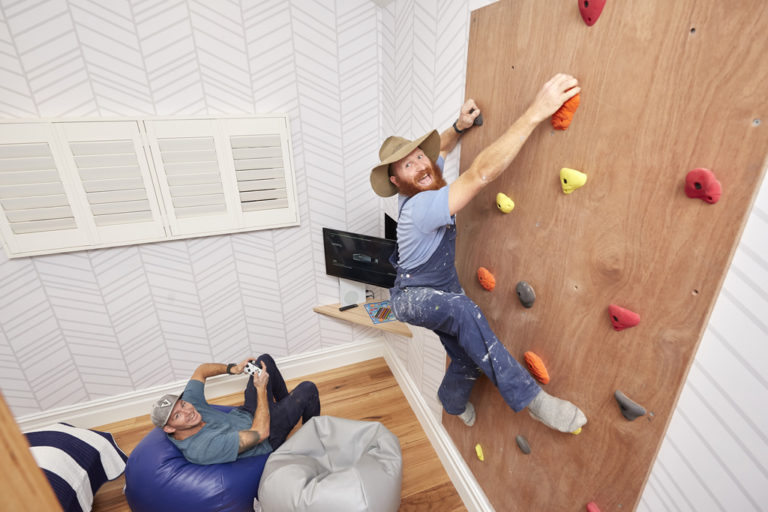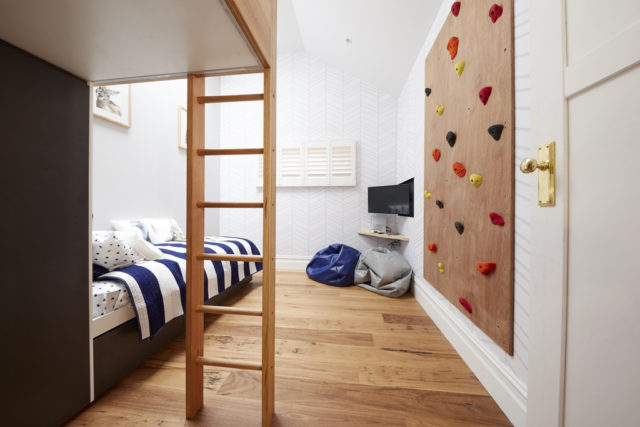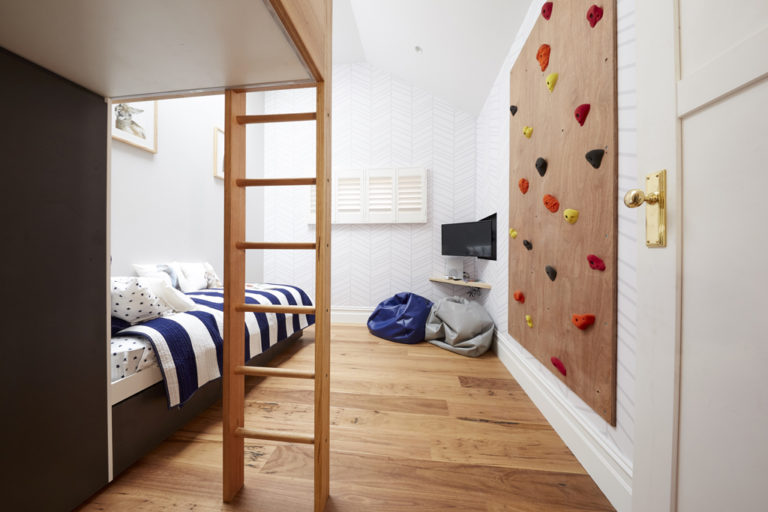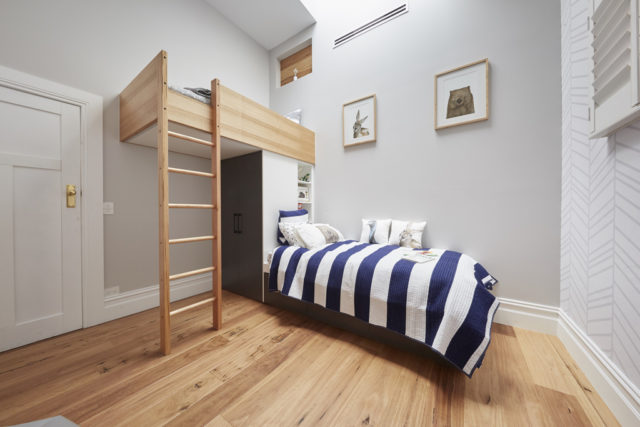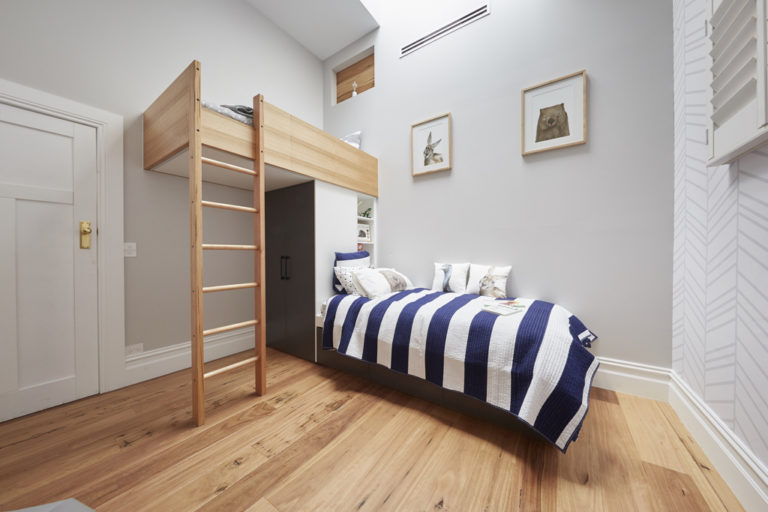 FOURTH: Josh and Elyse
These guys didn't have a great week, with Keith and Dan shutting down their site for a time due to their unsafe demolition. Their mezzanine idea paid off though. The judges all agreed they were going for more of a teenager room and Neale said kids would be excited that it feels like a mini apartment. Shaynna and Darren loved the wardrobe too. But that's where the positives ended. Shaynna hated that the room had been stripped bare of any heritage elements and Neale agreed it could easily be a room in a new build. The judges found the styling a bit underwhelming too. Darren said there was no great contrast and Neale would have liked to have seen a bit of romance or escapism; something to get excited about.
Our pick to buy: Leather bedhead by Heatherly Design Bedheads, west elm rug, Luca linen rectangle cushion.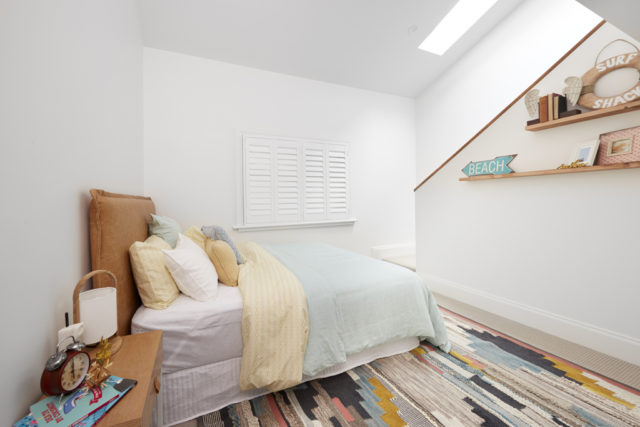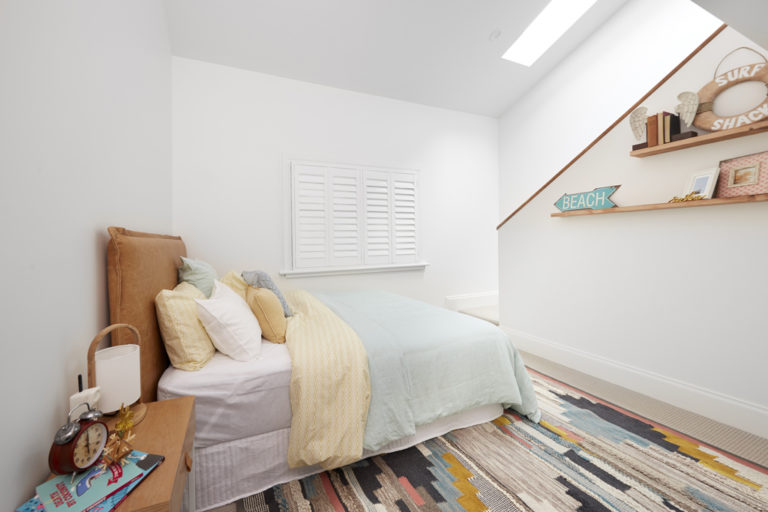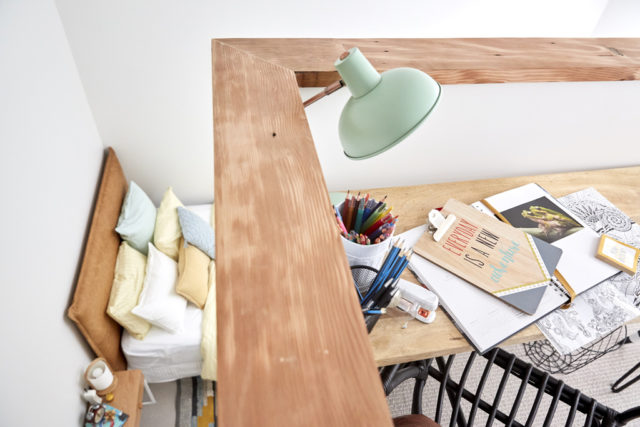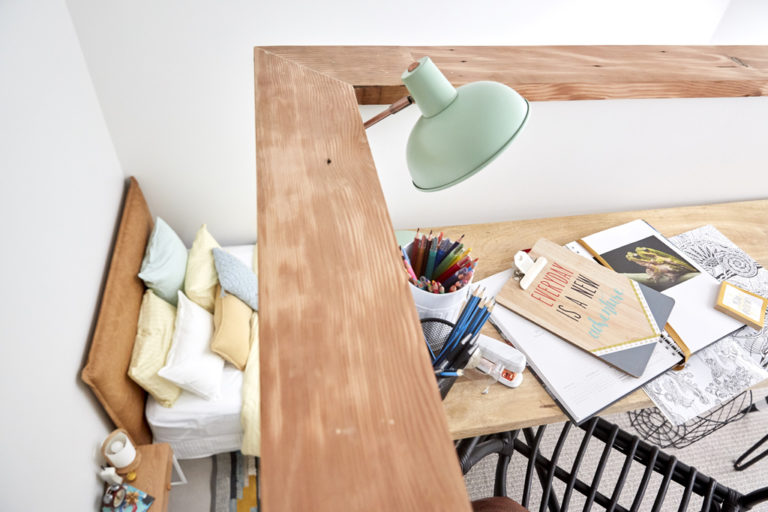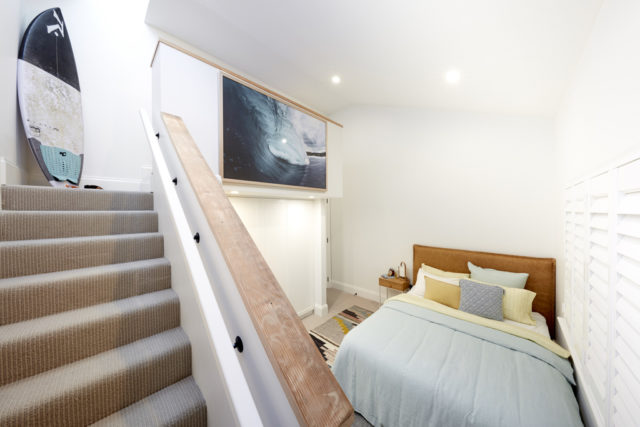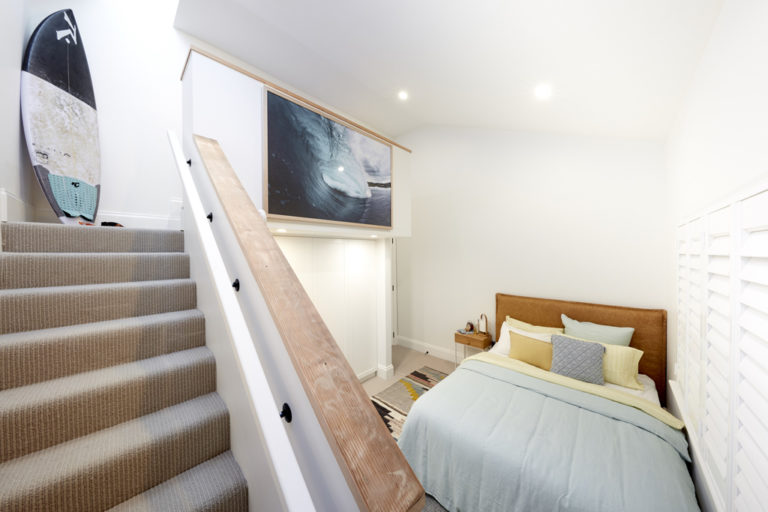 LAST: Hannah and Clint
The floorplan change and having a sliding glass door to the outside in a children's room did them no favours in the end. It wasn't all bad though. Darren immediately loved the playfulness and Shaynna said all the styling choices were very gorgeous. Neale liked that it was very obviously a child's room but without being sugary sweet. "It's kind of modern and cool." Darren said it was well finished and loved the wardrobe (even if the door knob came off in his hand! Oops!). He and Shaynna agreed the room was small and felt a bit squashed. Shaynna said you wouldn't want a sliding door to a courtyard with kids because it was unsafe. The judges agreed their planning had brought them undone.
Our pick to buy: The Family Love tree bedhead.