Andrew O'Brien has had his fair share of exciting milestones lately. He's completed a work for the Danish Royal Family, had his oil paintings featured twice on The Block (for couples Dan and Dani and Mike and Andrew), been on the cover of Real Living magazine and just last month opened his own gallery in Collingwood.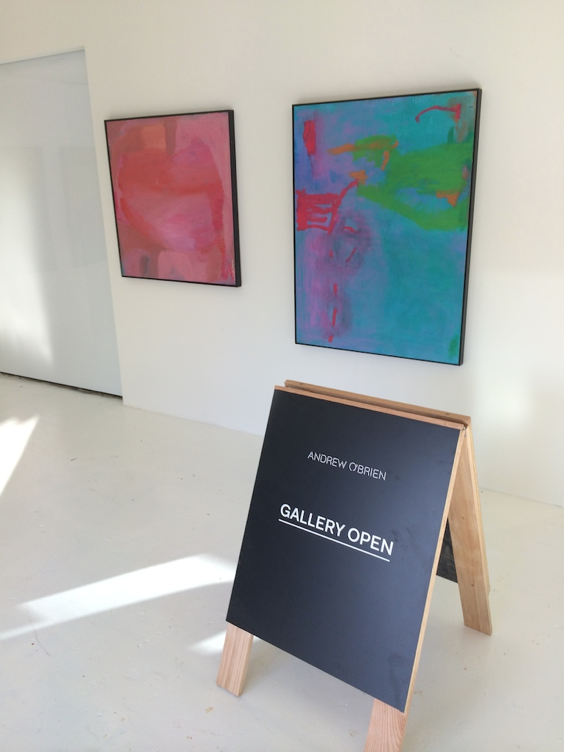 For Andrew, opening a gallery was a natural progression, a way to connect with his clients, so they could see not just his finished artworks, but also his studio. "I found an amazing old warehouse that had heaps of room for a studio to paint, a product room for works on paper and of course a gallery space to display work. Primarily, my reason for having my own space is to connect directly with people who want to engage with my work. I love talking about what drives and inspires me and I think it adds lots of value to my clients who invest in an artwork."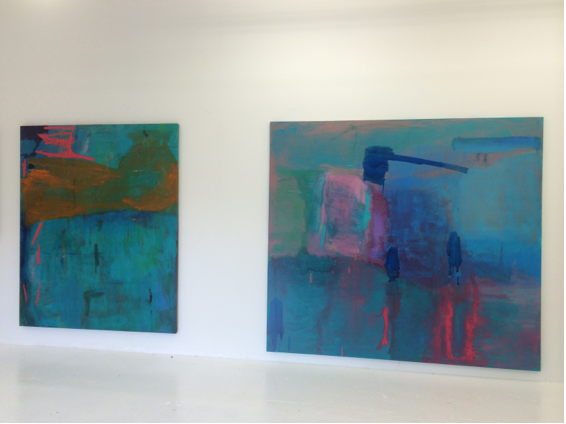 An abstract painter, Andrew has spent a lifetime painting but has only gone full-time in the last three years. Inspired by the landscape, all his works aim to create a brief but intimate moment with the viewer, where he hopes they will: "feel a sense of calm and an ability to cancel out the pressures of the everyday."
With a range of new oils on display, alongside some limited edition paper prints and a series of works from his recent Brisbane exhibition, the gallery also offers you the opportunity to chat with Andrew about commissions.
The studio is open Monday to Saturday from 10am-to-5pm. More information here.