To celebrate the availability of Florence Broadhurst fabrics to the consumer for the first time ever (and you can even order online, woohoo!) I was delighted to be asked to take part in a campaign where women in Aussie design created items using their choice of FloBro designs and colourways. Some beautiful items have been made and they're currently available to bid for on eBay to raise money for The Beauty Bank charity. Today, I've rounded up my favourites to encourage you to have a little shop for a good cause!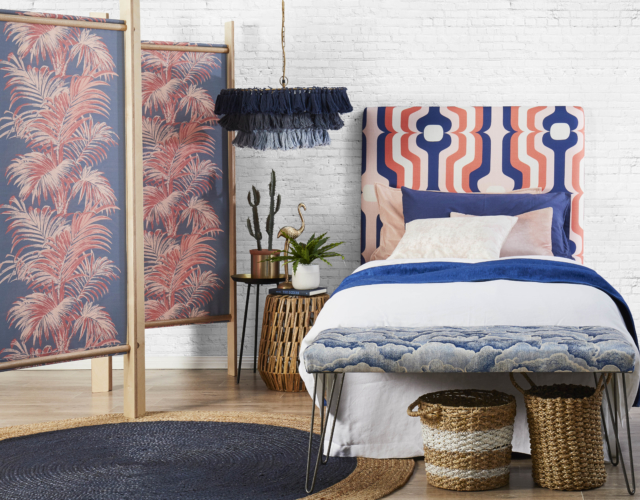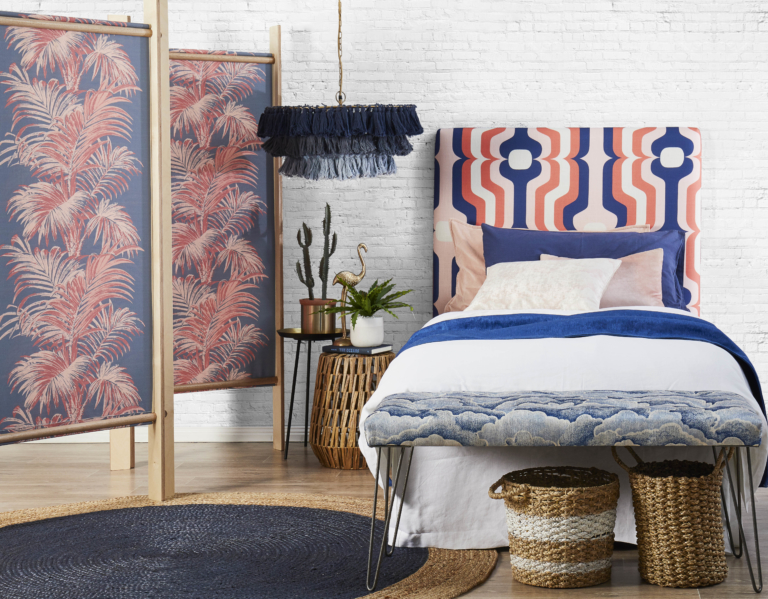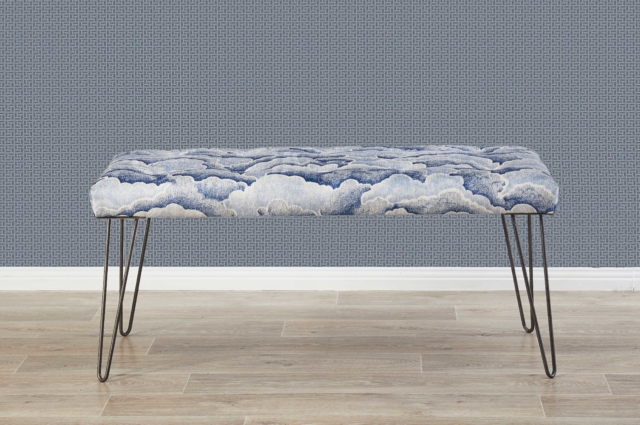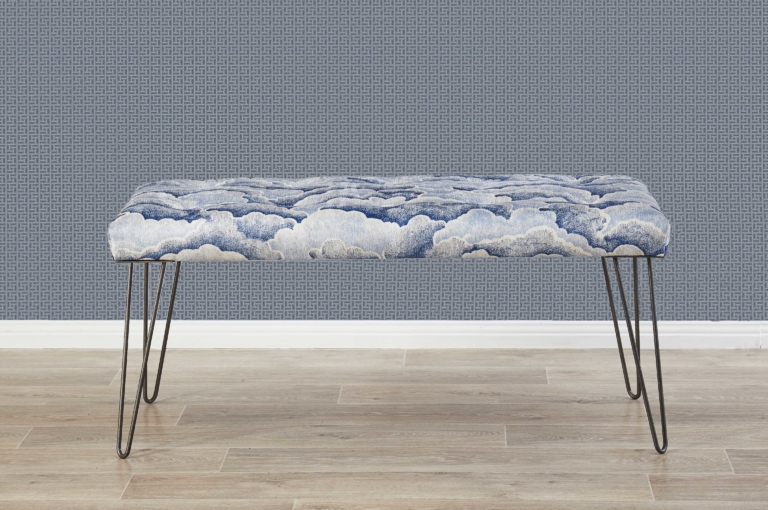 The screen (by Little Red Industries), bedhead (by Heatherly Design) and bench (by Rapt Upholstery) above are some of my favourite pieces!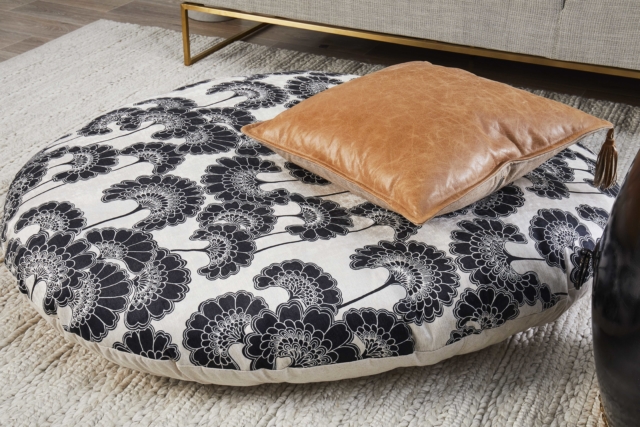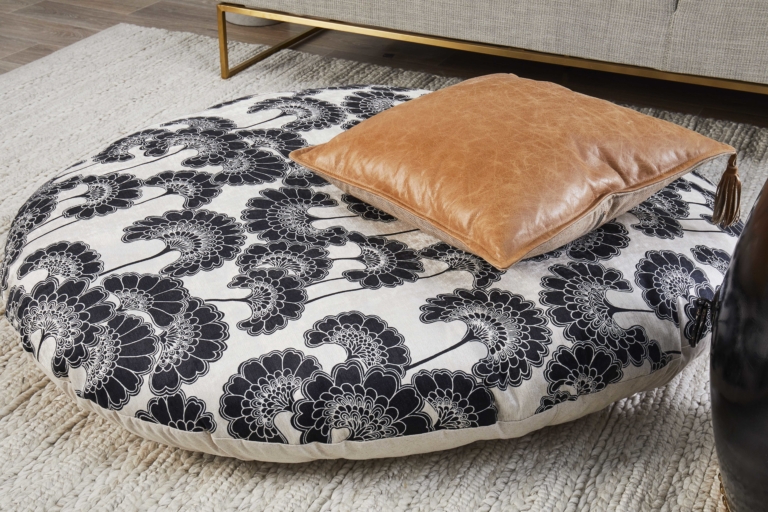 The Japanese Floral floor cushion, above (by Claudia Chan Shaw), would work in any home and the design is so instantly recognisable.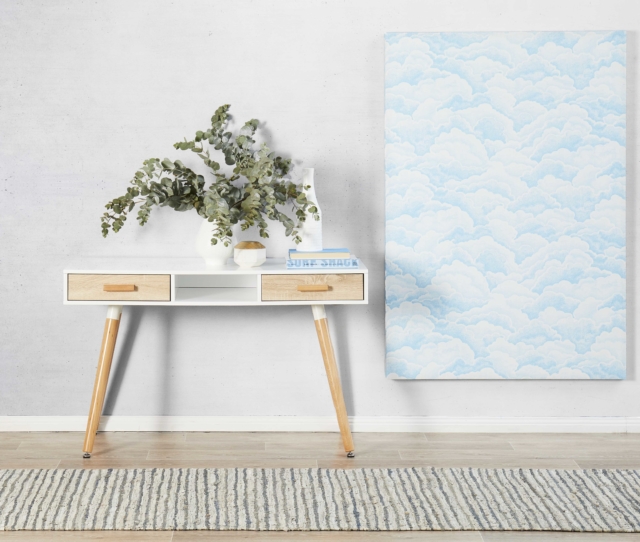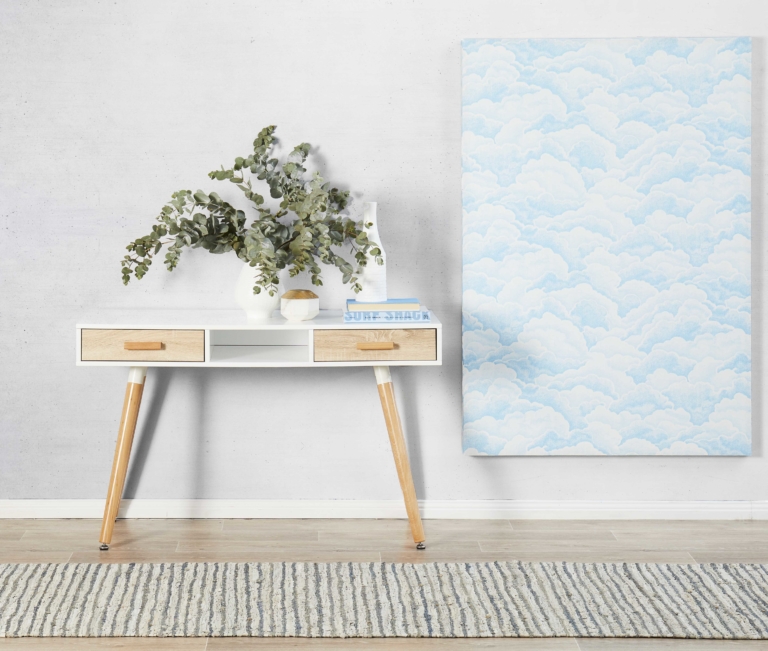 Above we have my very own acoustic wall art design in Halftone Clouds. Perfect for renters, it's lightweight enough to hang with a removable hook, with the added bonus of absorbing noise thanks to its polyester infill.
And below is my other piece, a fun pink beach bag, and more acoustic wall art by stylist Jessi Eve.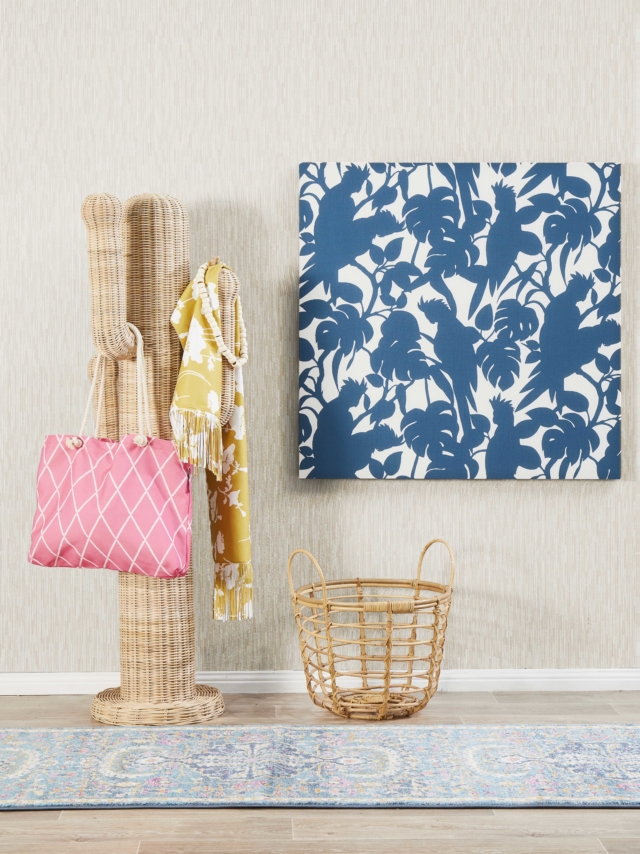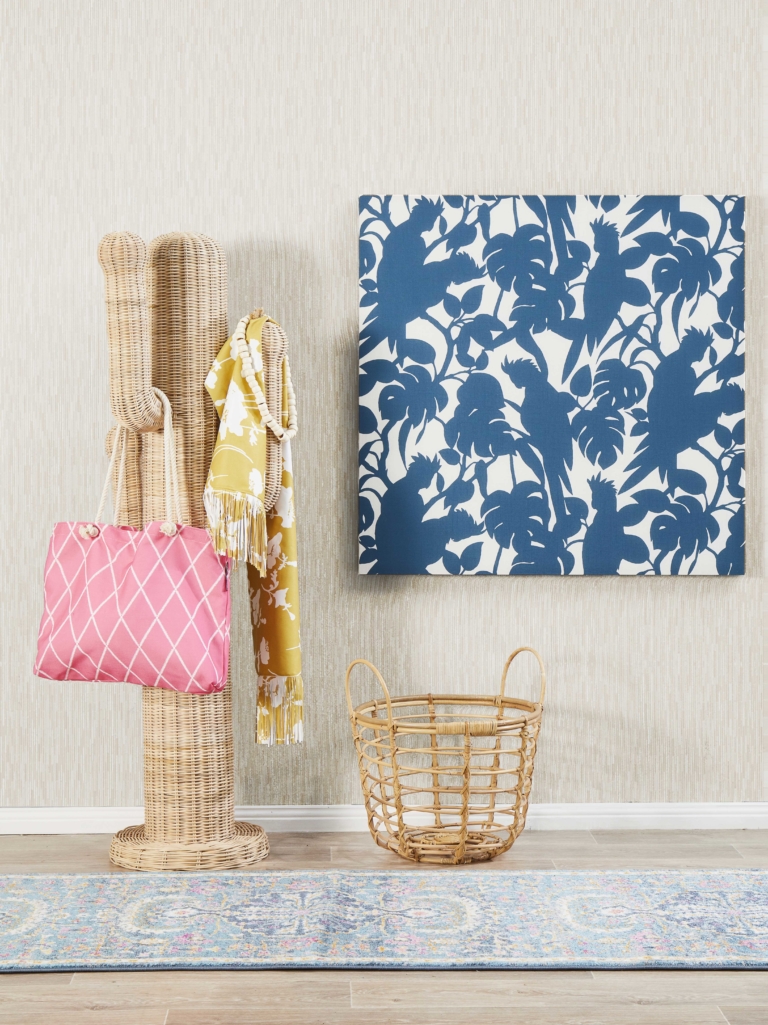 Last but not least, you can never have too many cushions, and I love this roundie with fringing by Claudia Chan Shaw.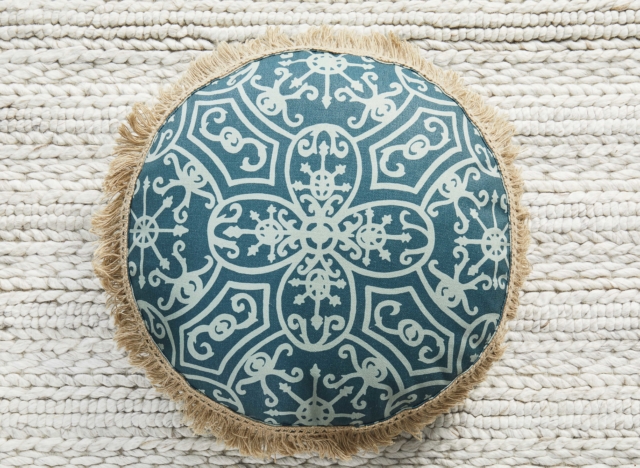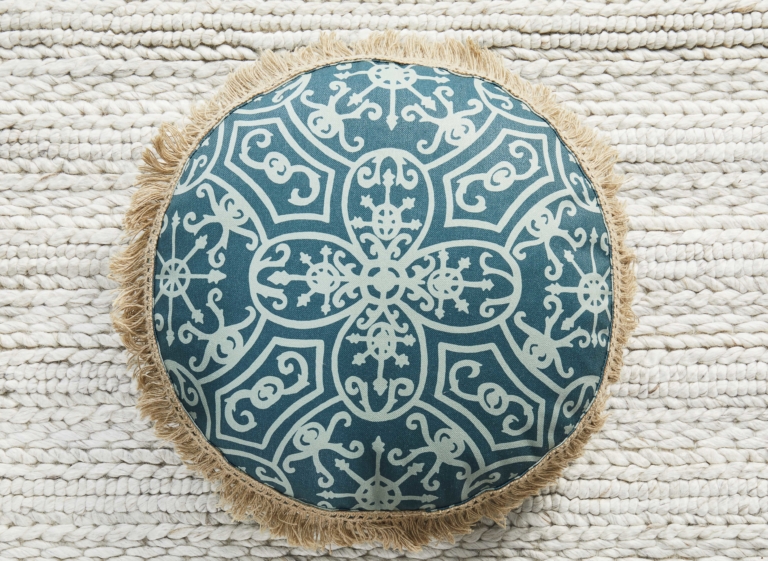 Bid on all these great items on eBay until Thursday!
The Beauty Bank offers Life's Little Luxuries gift bags filled with toiletry, hygiene and small gift items to women, men and older teens who have left a place of domestic violence or other hardship situation.  We believe that self-care leads to self-esteem and a feeling of not being alone when life is not going as hoped. The gifts are distributed via social and case workers of organisations who will ensure that the recipients receive the other assistance they need during difficult times.