Located in the Brisbane suburb of Michelton, just 10 kilometres from the CBD, this original post-war cottage was transformed using feature brick and timber by Brisbane firm Shaun Lockyer Architects. And while the owners were keen to adapt the old home for modern use, they chose to focus on quality materials rather than more rooms for a pared back yet luxurious result. And adding a lovely layer of sentimentality, the home has been in the family for two generations.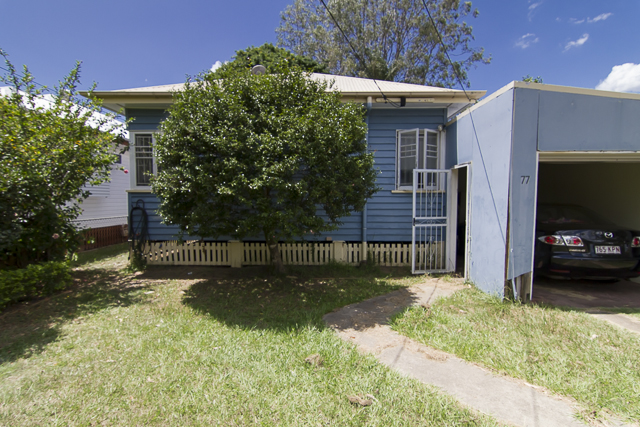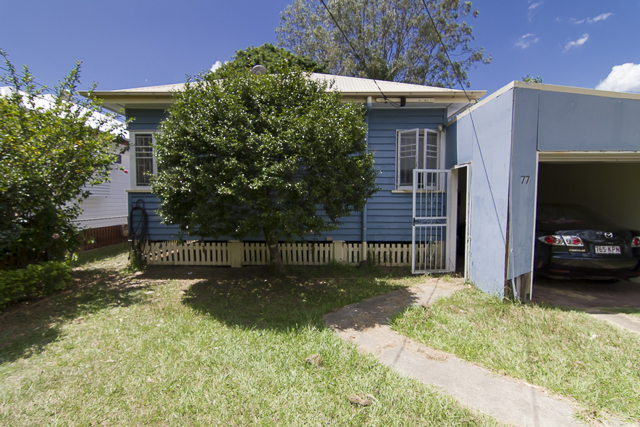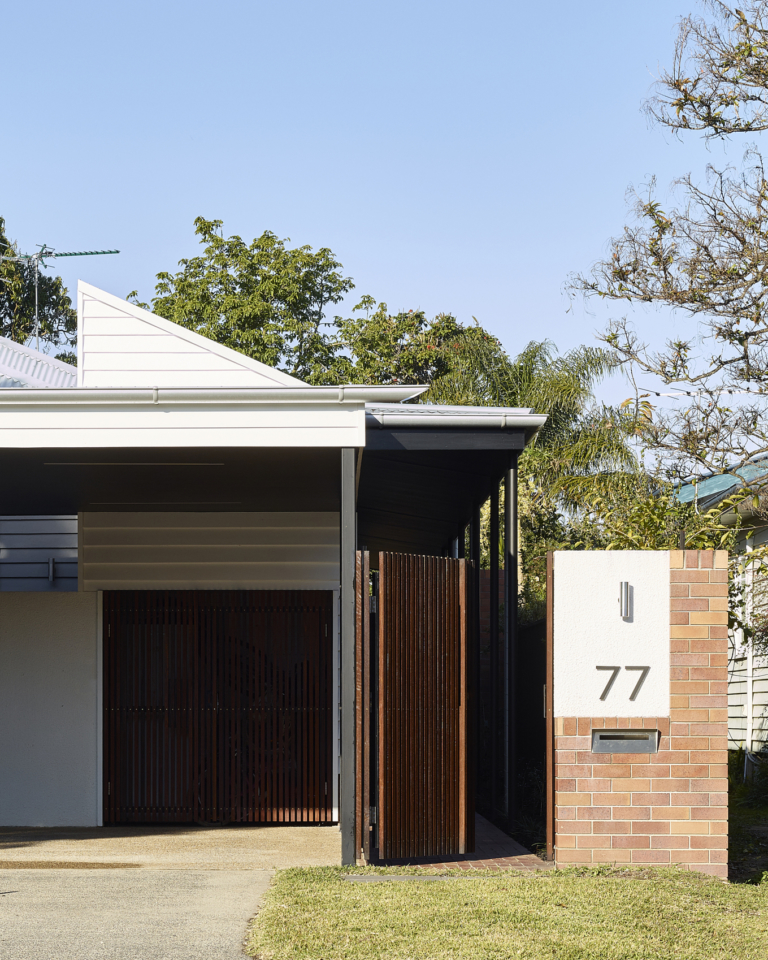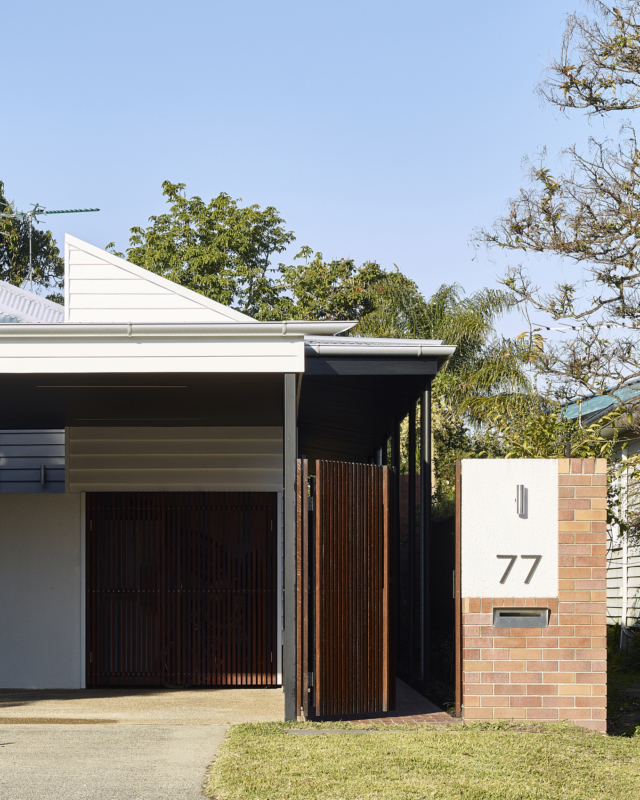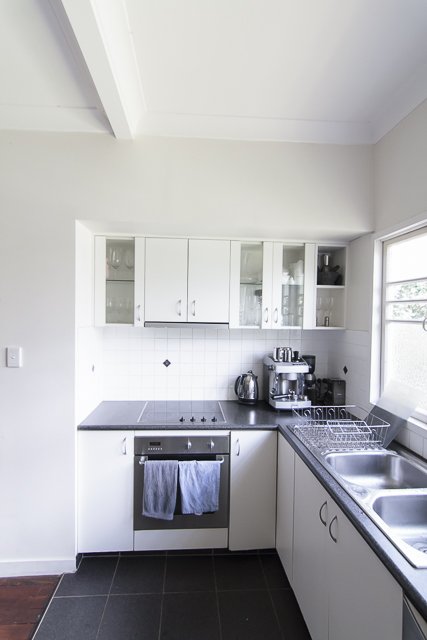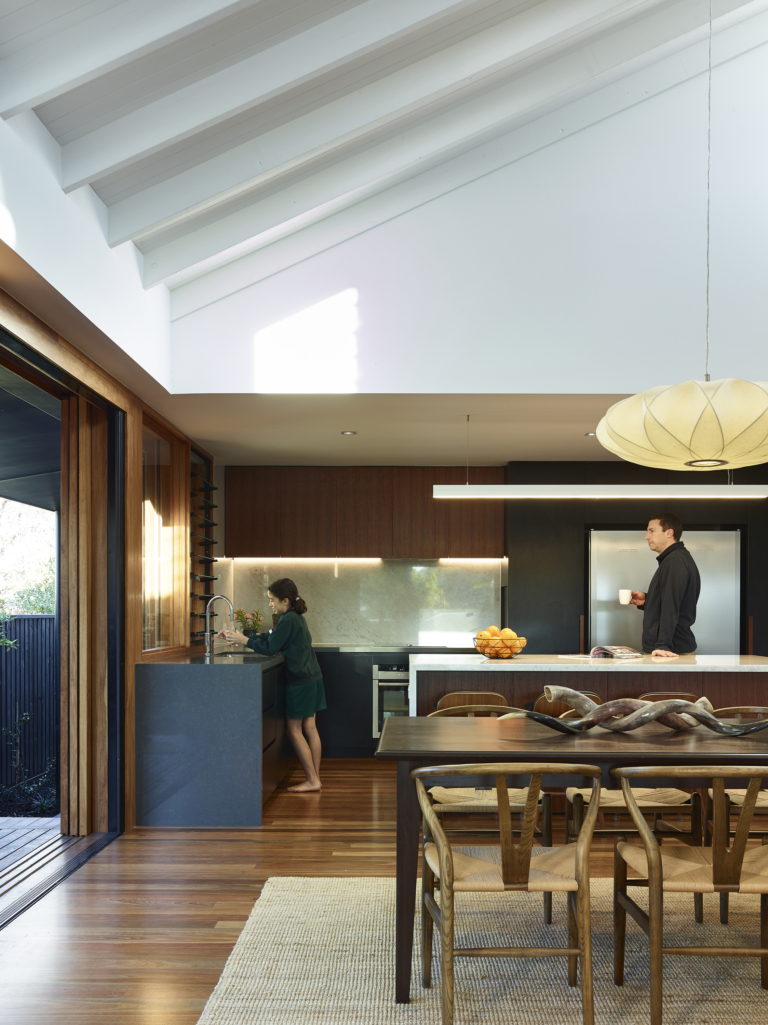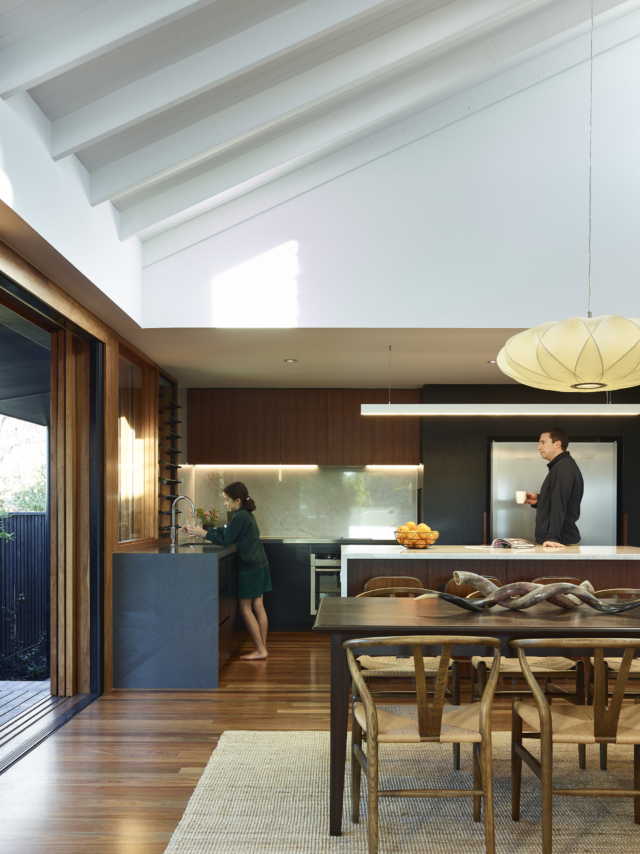 "Where other designers spoke of endless rooms and multiple storeys, Shaun spoke of bespoke finishes, light-filled spaces, efficient design, and maintaining the character and history of the house, all of which was far more in keeping with what we had in mind for our long-term sentimental family home," says the home's owner.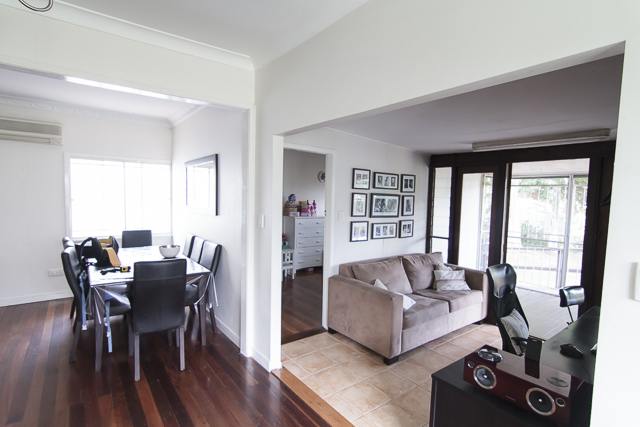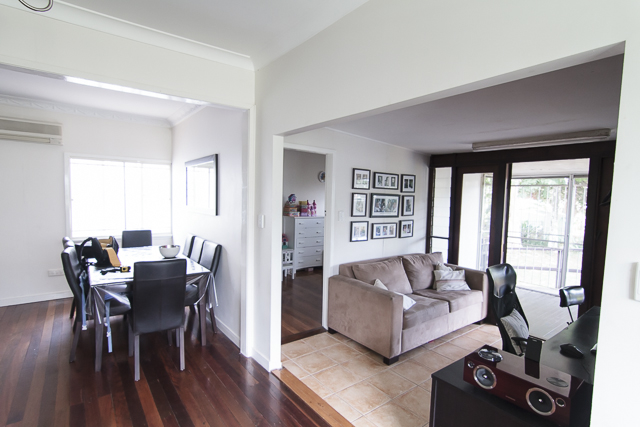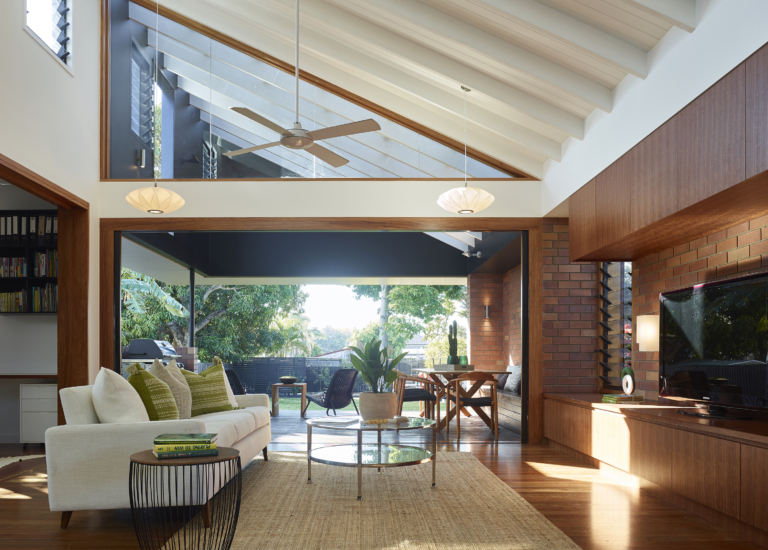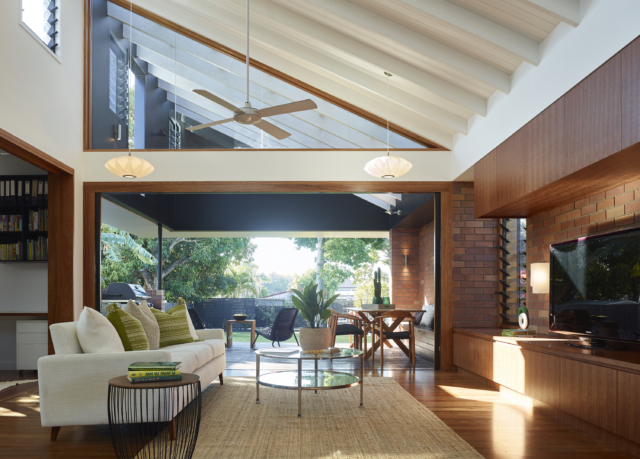 What was once a maze of pokey rooms at the rear is now a much more liveable open-plan living pavilion featuring ample glazing. Arguably the hero of the renovation, the lofty pitched ceiling now floods the home's living areas with natural light while increasing the sense of space – crucial for what is a home of fairly modest size.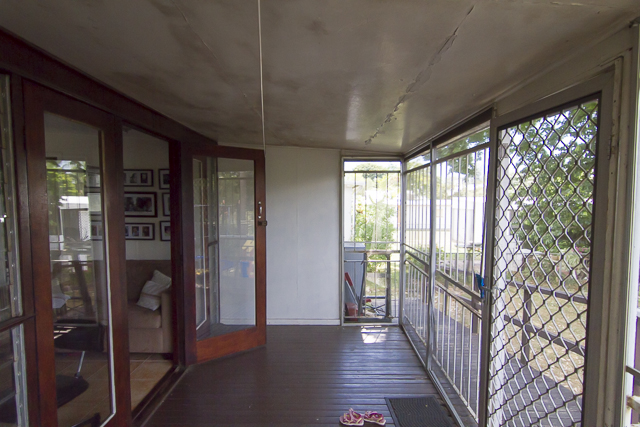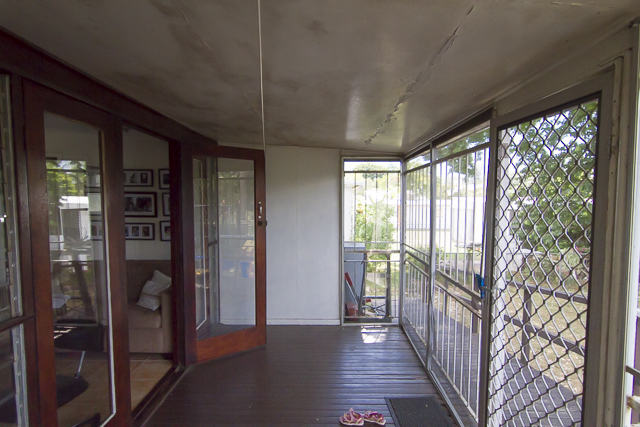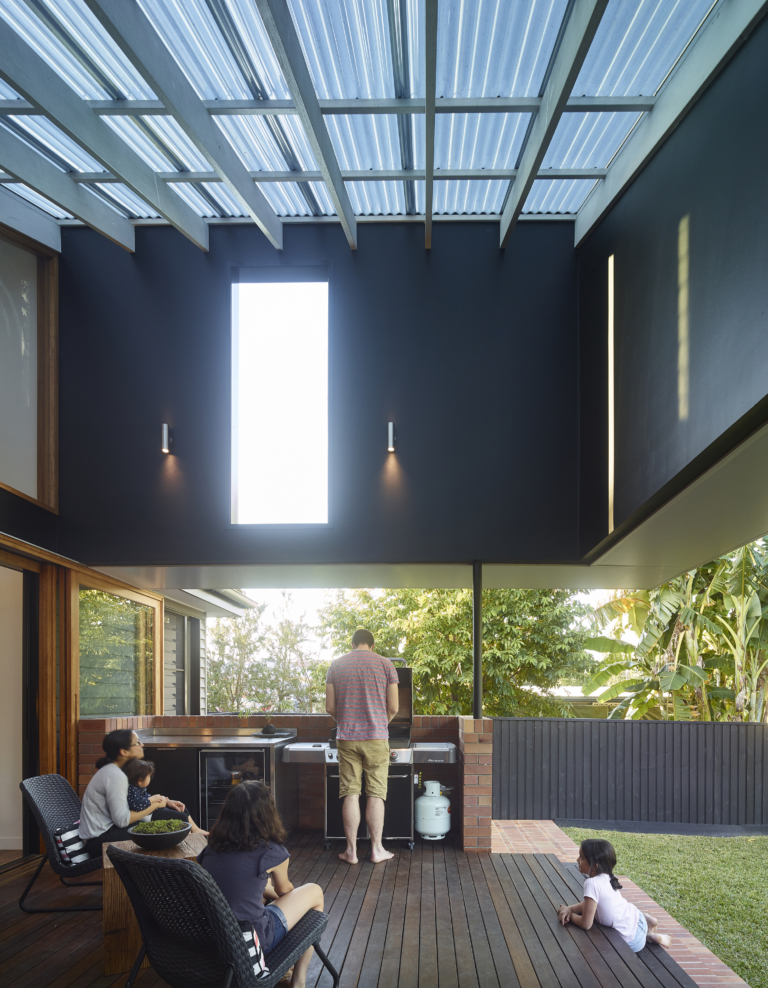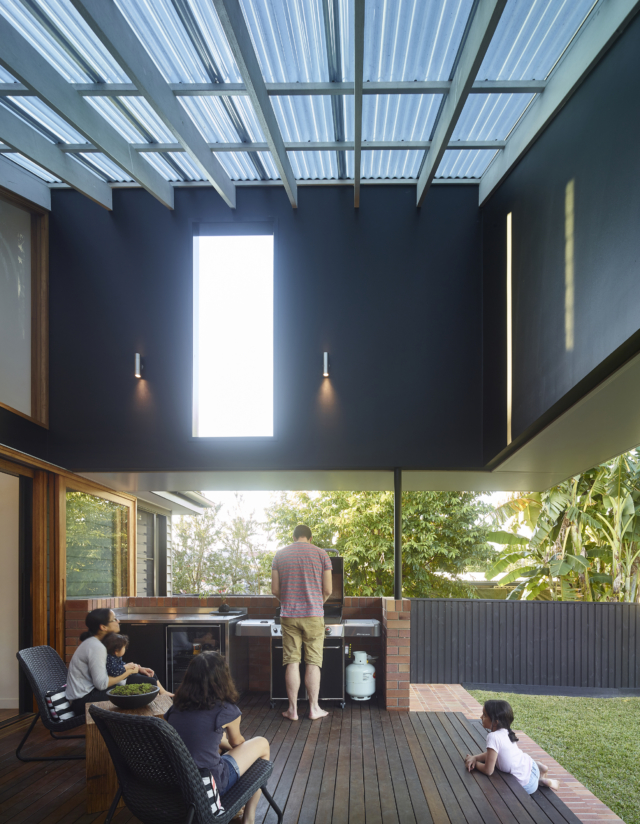 "The main challenge with this project was to reconcile a pragmatic brief within the context of a post-war home that didn't adequately address contemporary lifestyle. This meant the design needed to find economical ways to achieve all the accommodation necessary while minimising the amount of disruptive work to the existing fabric. However, this constraint ultimately created opportunities to subvert the traditional entry sequence to the property and create a more casual, engaged form of living," says Shaun.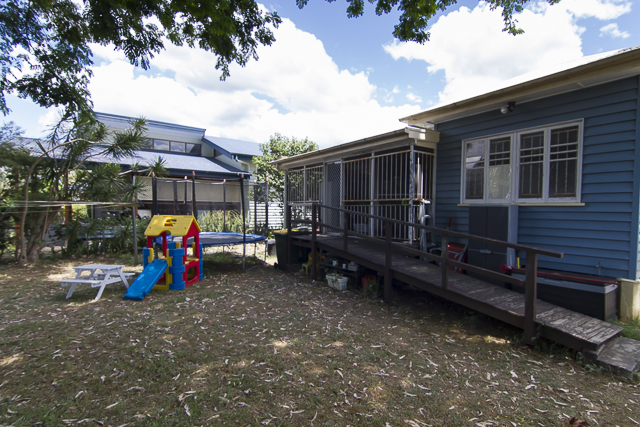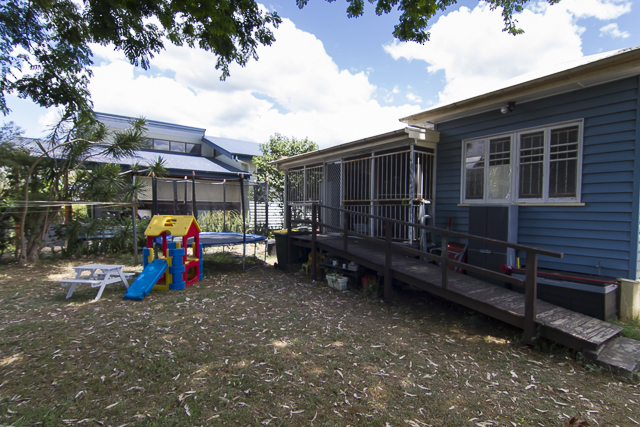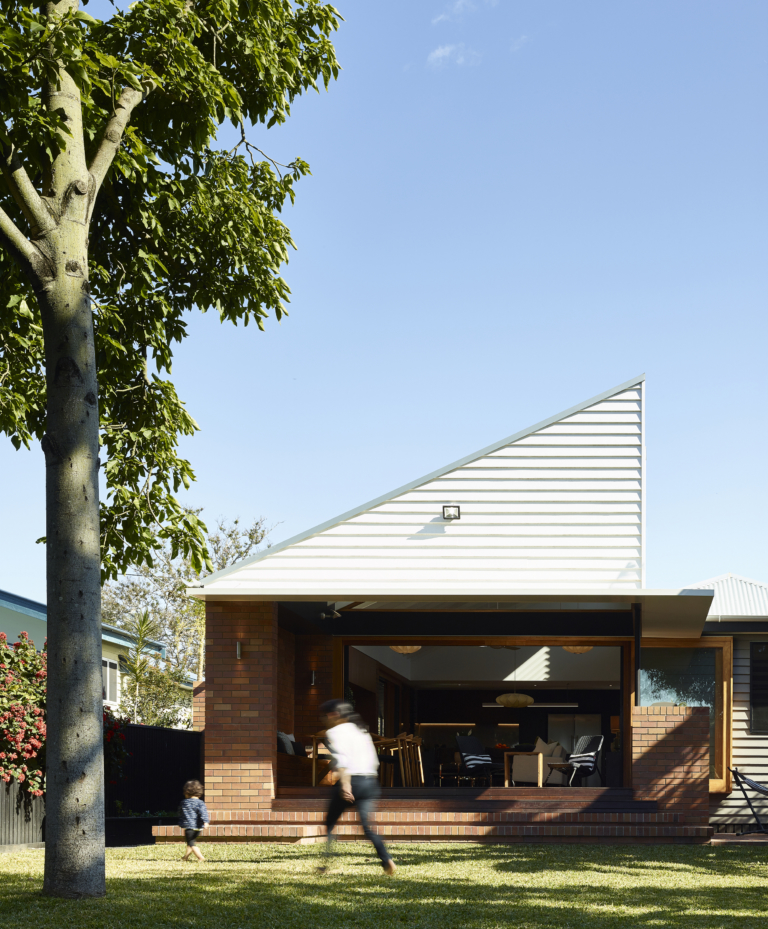 Another standout feature of the home is the use of exposed brick – a look that was out of favour for a long time but is working its way back in to contemporary design. "The brick specified was from PGH Bricks' Smooth range which draws on the post-war vernacular that characterises the local neighbourhood, with the balance of the house focused on retention and restoration. We had used this range of bricks before and so had confidence in its texture, colour and application," says Shaun.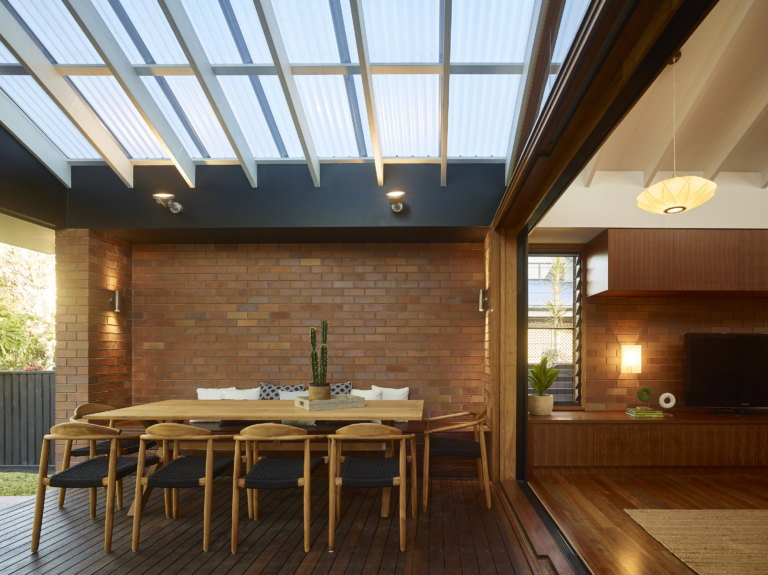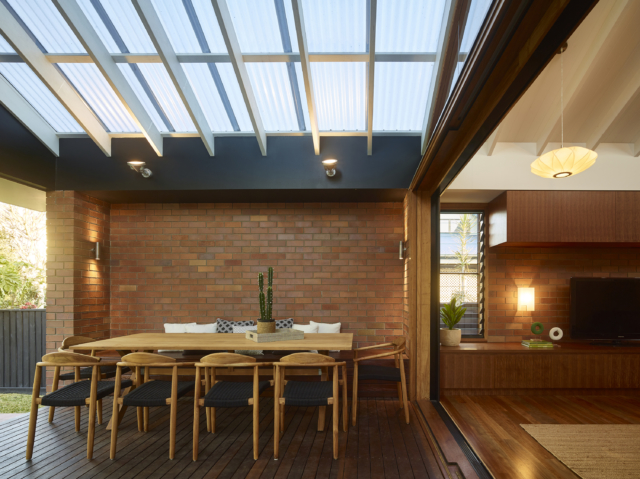 "The clients wanted a simple, robust home that was economical in size, but poetic in outcome, as well as being contextually responsive. It helped that they were true to their values and prioritised quality over quantity. The outcome of this admirable virtue was that a home of relatively modest budget was able to be delivered in a way that is truly special – manifested in the intimate, comfortable and relaxed cottage they now call home," says Shaun.
Photography: Scott Burrows