As regular readers know, we love a good before and after around here and the latest one to hit our inbox is a series of spaces overhauled by furniture retailer BROSA. The brand has redesigned two luxury accommodation spaces in Sydney – a cosy, one-bedroom pad in Darlinghurst and a three-bedroom sky loft that features sweeping views of city landmarks including the Sydney Harbour Bridge and Opera House.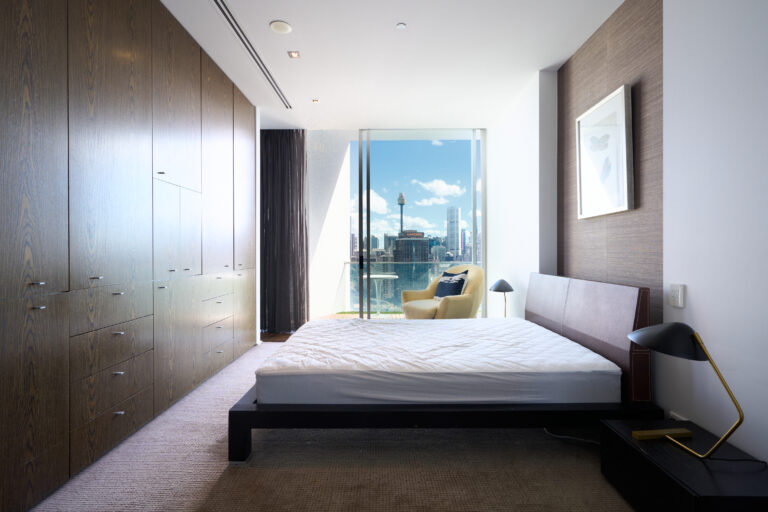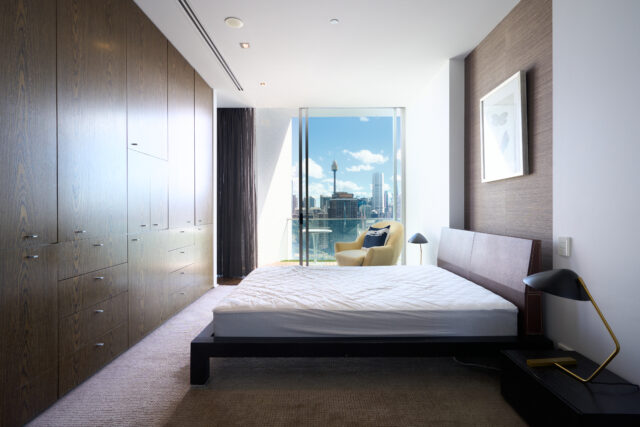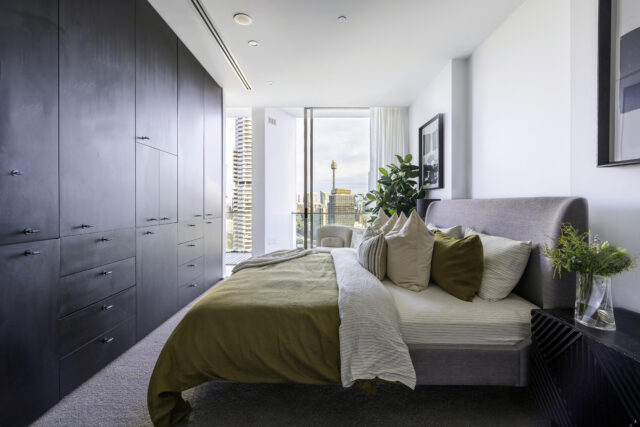 Overhauled by the BROSA Style Team, the spaces were transformed with everything from fresh paint to new fixtures and plenty of fabulous final touches. BROSA worked with Tint Paint and sourced gorgeous linens from I Love Linen to complete the looks.
The sky loft renovation featured tired tan leather sofas paired with dated occasional chairs and coffee tables. Its new monochrome palette includes an array of textures including trending ivory toned boucle. The fabric is showcased in BROSA's gorgeous Ada Swivel Accent Chair.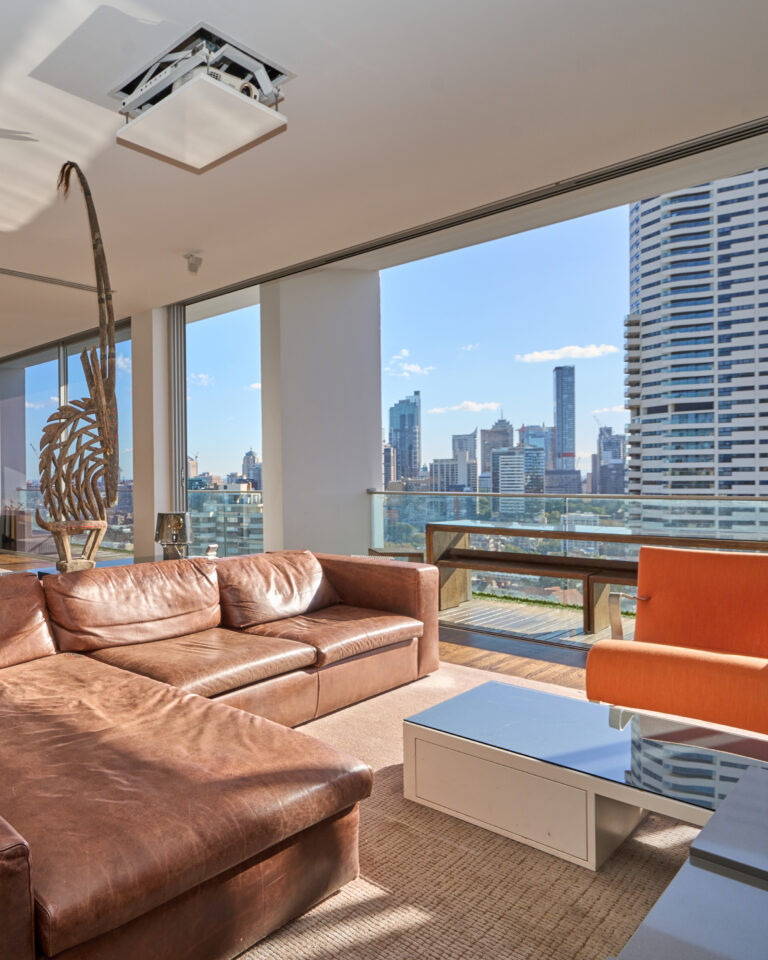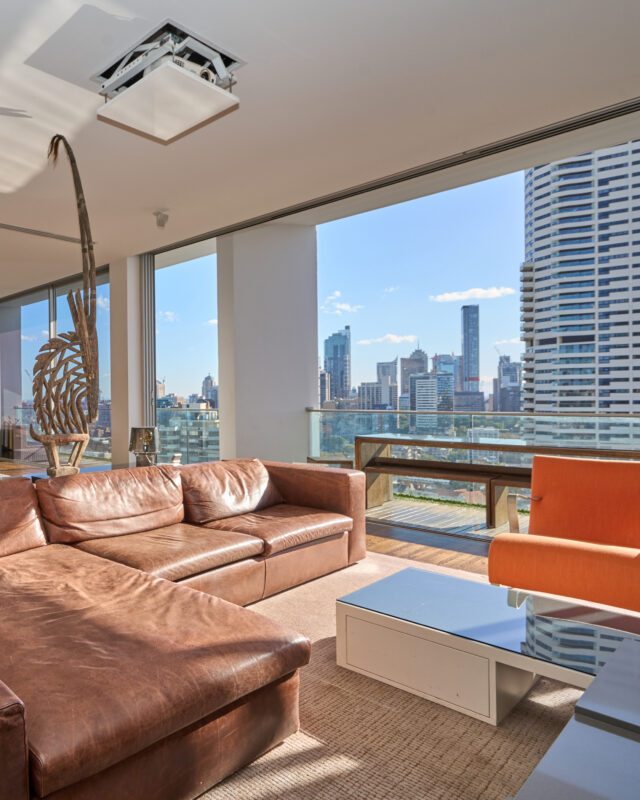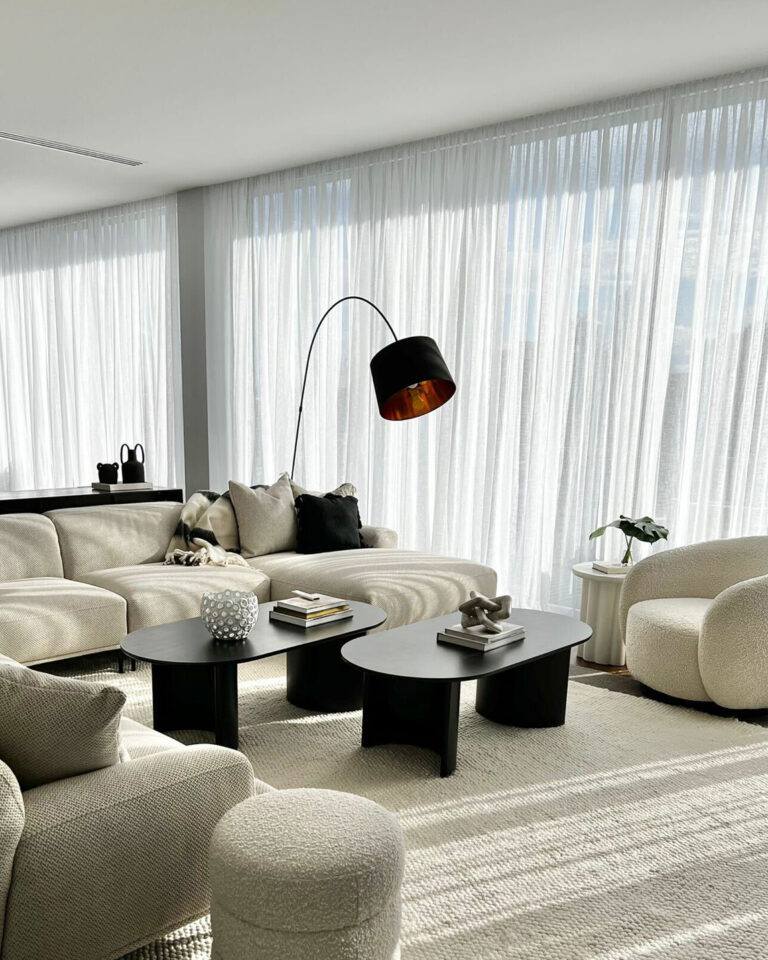 The sky loft master bedroom was similarly transformed. Heavy dark timber was replaced with chic black and a lovely monochrome look overall. The team also painted out the timber feature ceiling.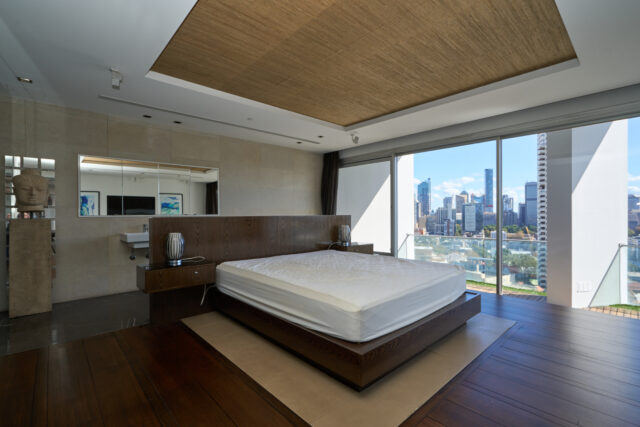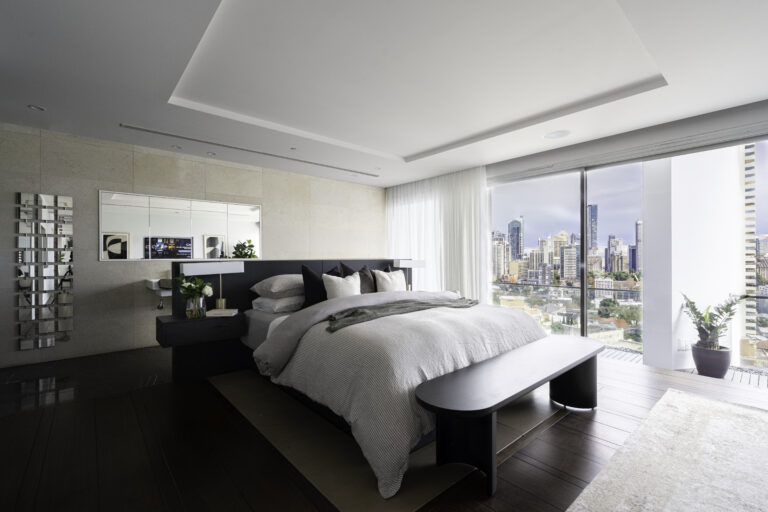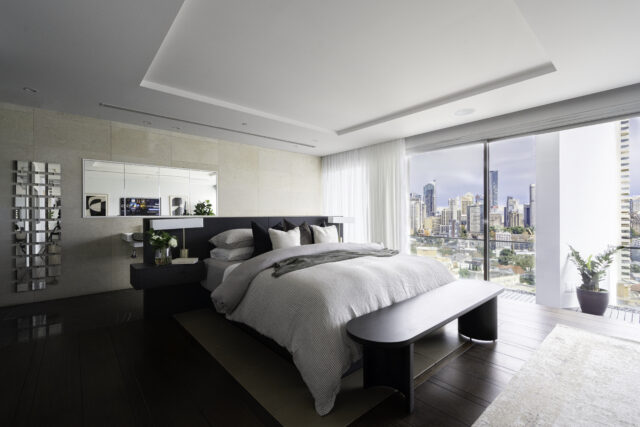 In nearby Darlinghurst, the BROSA team employed similar techniques to overhaul a one-bedroom apartment. Dated timber furniture was updated with a fully upholstered bed (in a crowd-pleasing neutral fabric shade) that was then paired with simple black and white bedsides and a set of chic black lamps. A large indoor plant and a pair of neutral, graphic art prints finish the new look.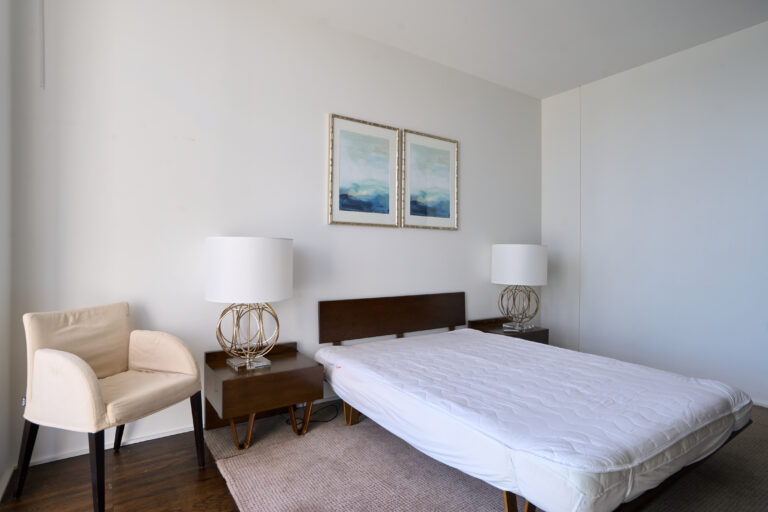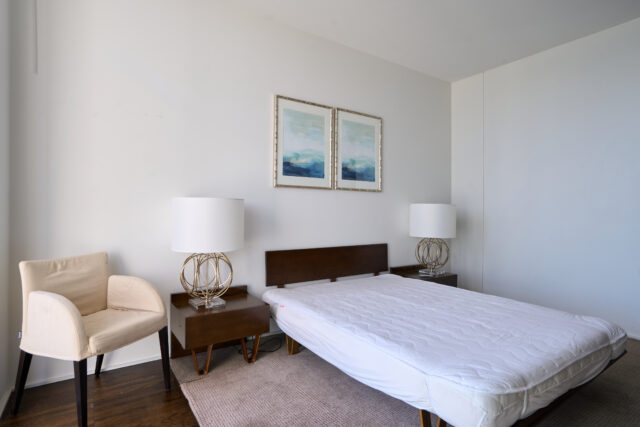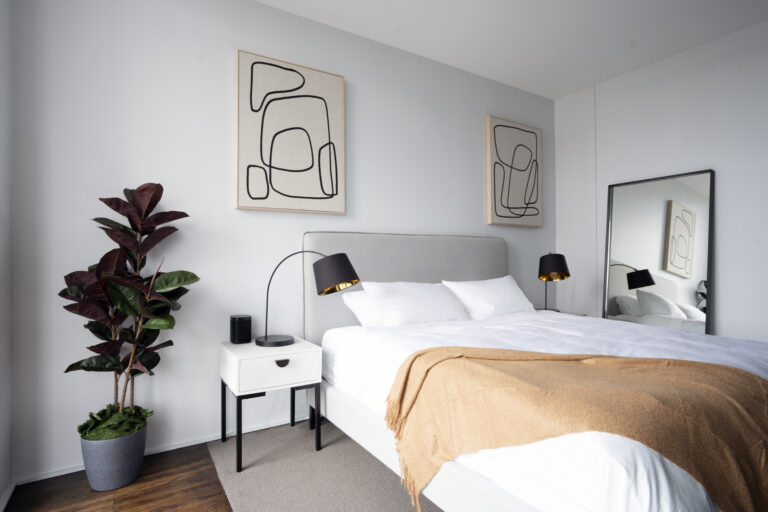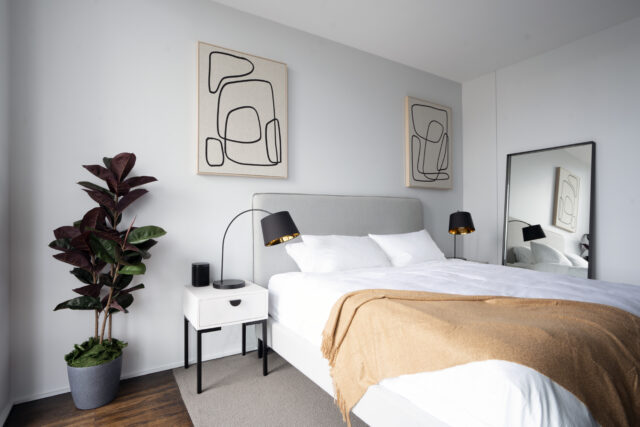 Shop the look
If you love these looks, not only is the sky loft available for rent but you can purchase all of the BROSA makeover products here.
Shop BROSA online | For more on I Love Linen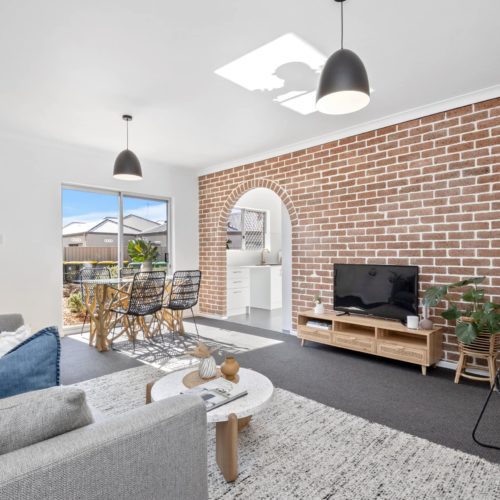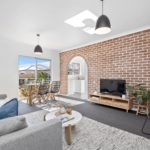 Before & after: Dated brick wall becomes star of 1980's reno
Located in Perth, this two-bedroom, one-bathroom 1980s unit was renovated to sell recently by savvy owner, Deanna Banicek. "I wanted…