Located on Sydney's Lower North Shore, this original 1970's townhouse was renovated by interior designer Lynne Bradley recently after a family of four moved in. "My clients had recently purchased this property and were down-sizing from a large family home. Their new townhouse was in much need of some love and personality and a revision of floorplans and addition of much needed storage in each of the rooms was required," says Lynne.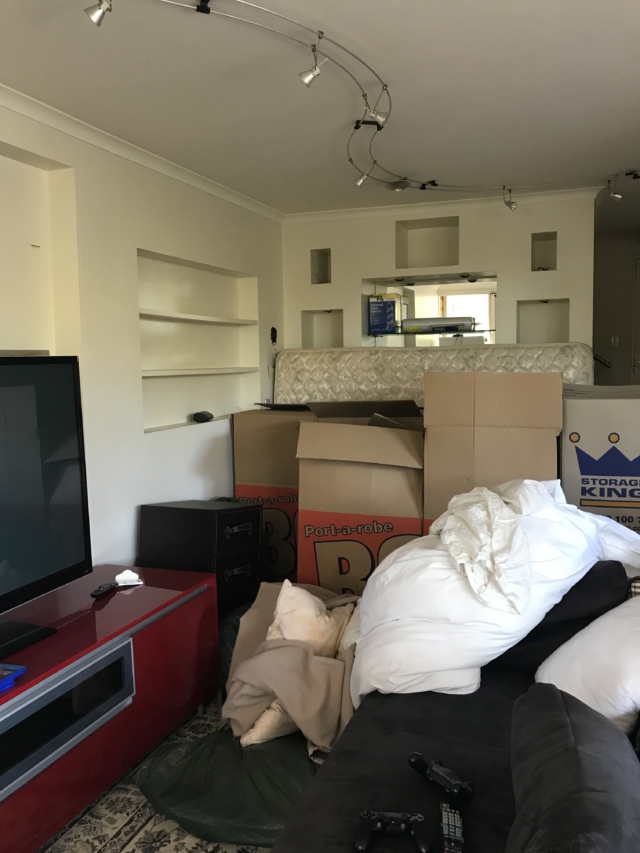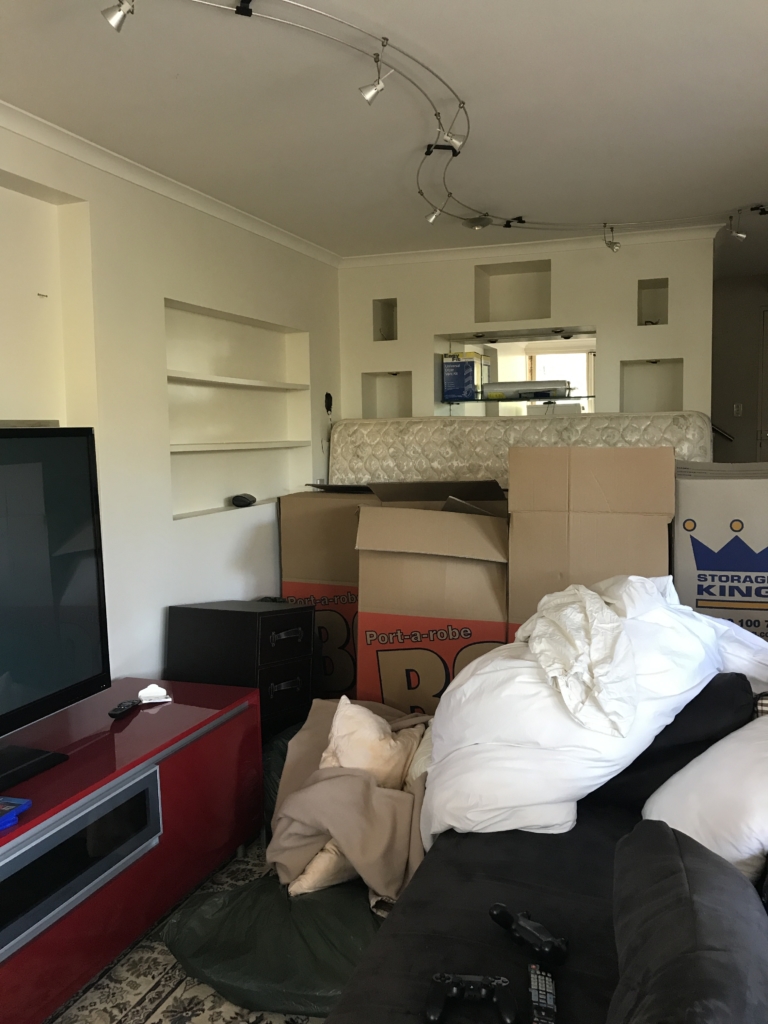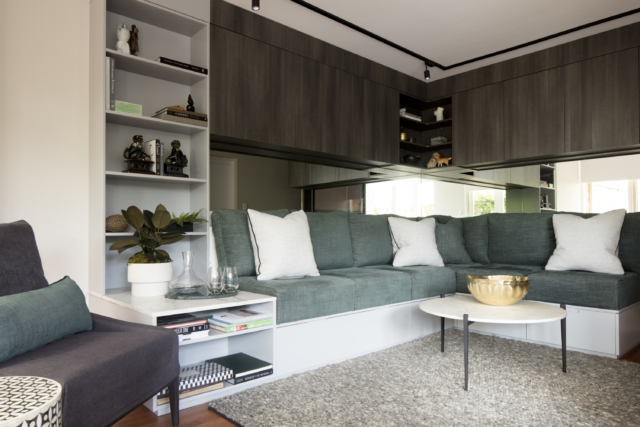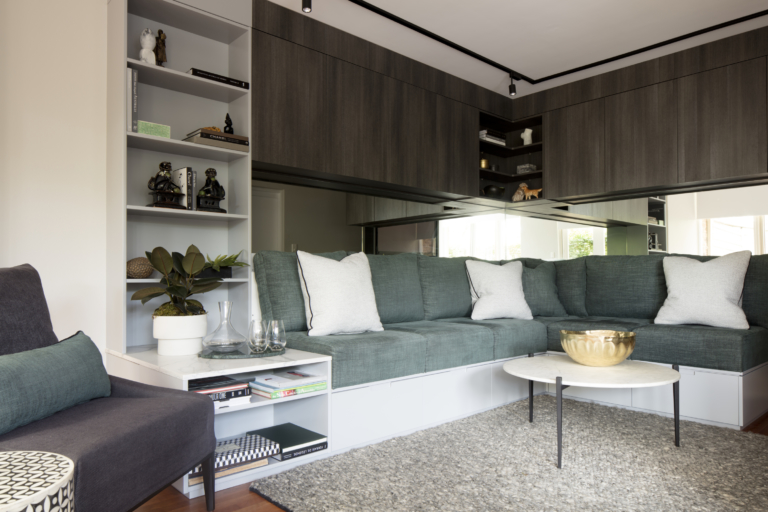 The first major change that Lynne instigated was a repurposing of the top floor sitting room. "The third and top floor was in use as a sitting room with a kitchenette – purposed I think because of the panoramic harbour views from this floor. I couldn't imagine my clients taking their guests up here so we turned it into the master suite," says Lynne.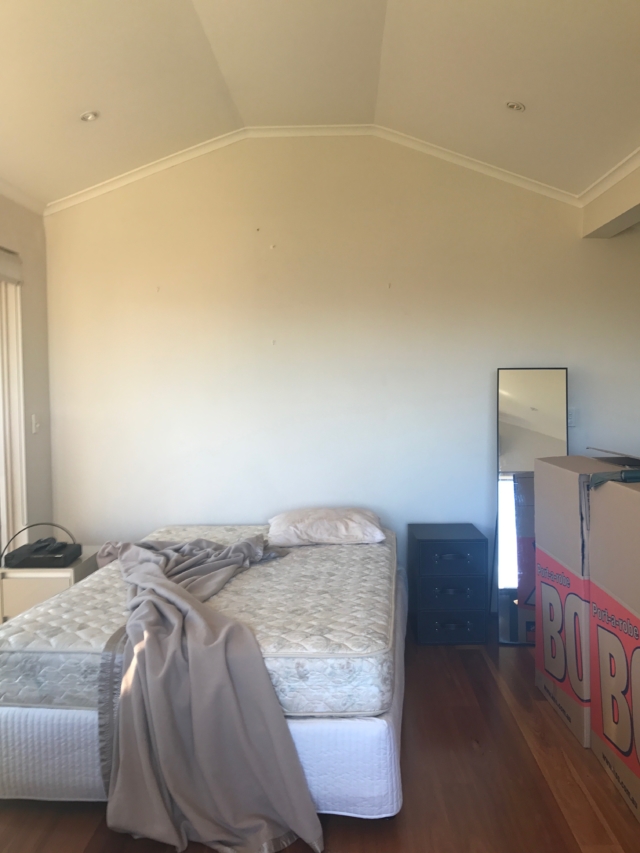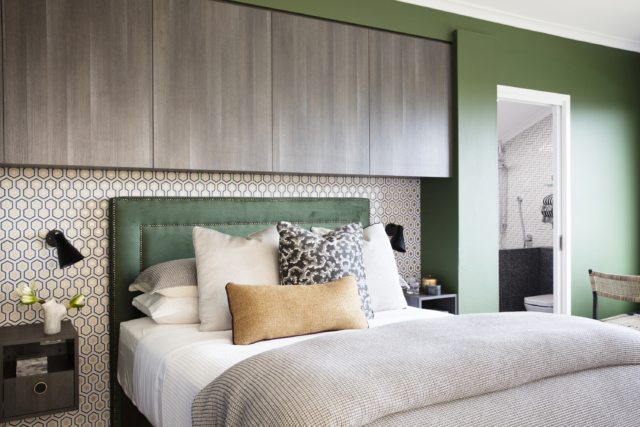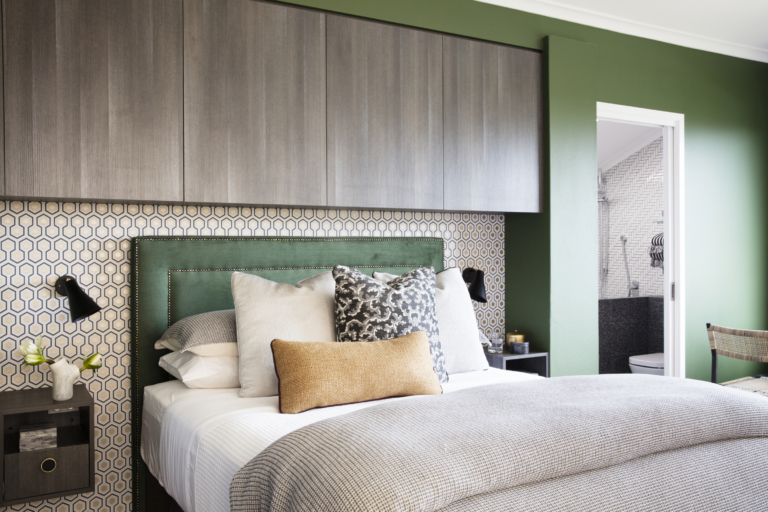 Given the home's owners had come from a much larger abode, Lynne made sure that the renovation included plenty of cabinetry to maximise storage and space. "The master bedroom boasts a bespoke wardrobe, bedsides with charging ports, cupboards above the bed, and a 'his and hers' desk under the picture window," says Lynne who turned the kitchenette/bar into a compact ensuite with plenty of storage.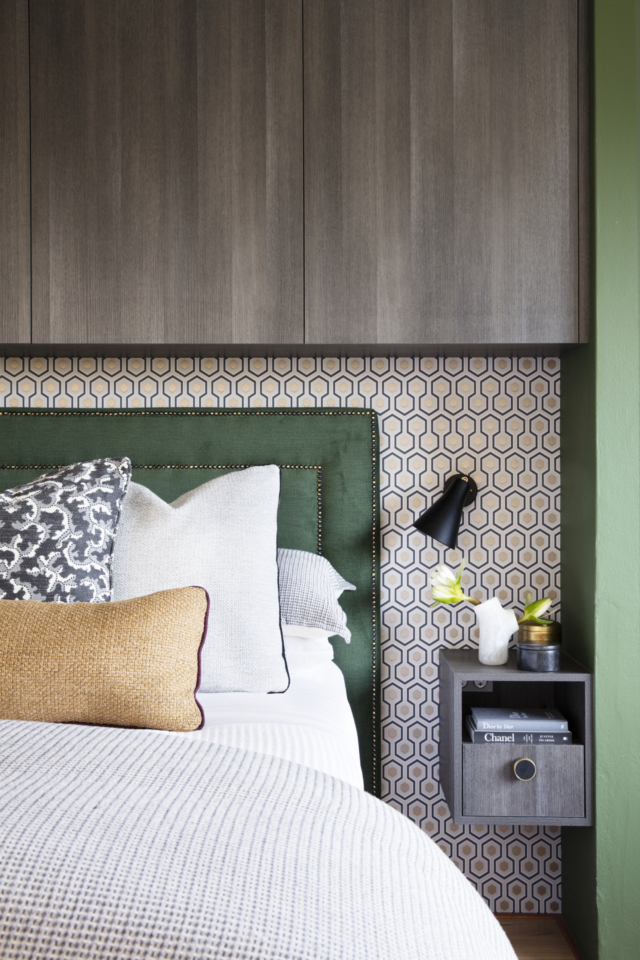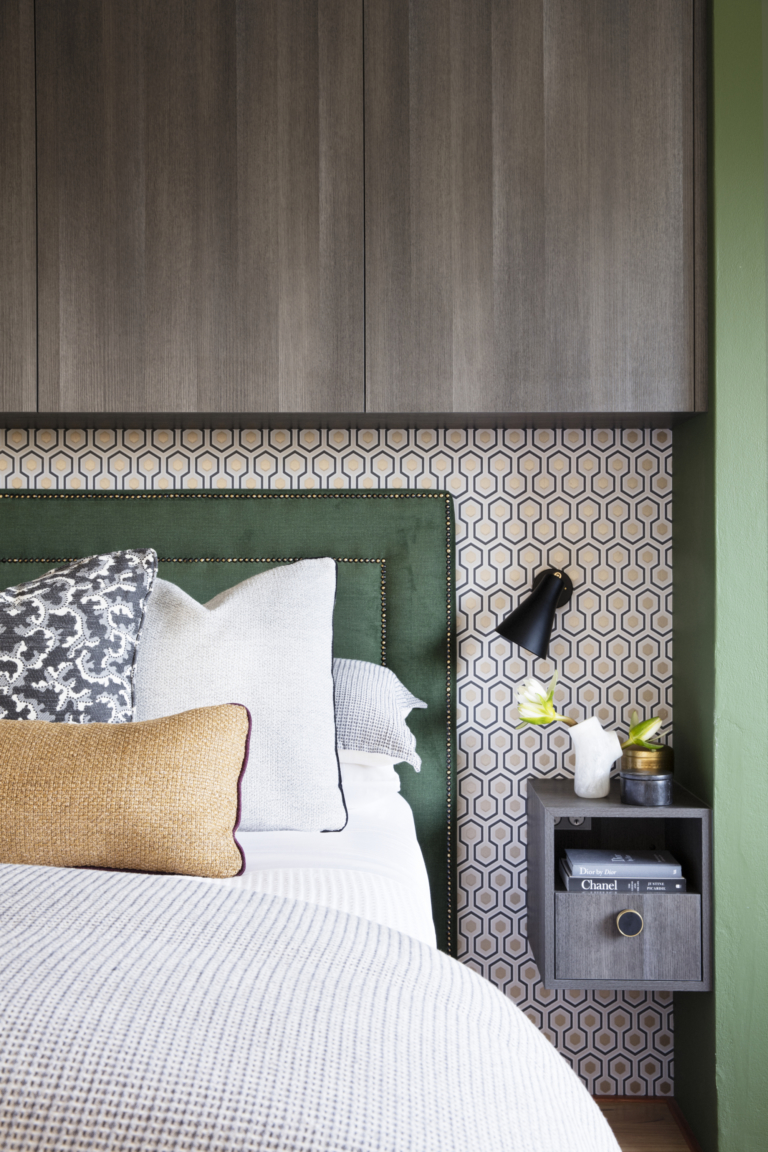 The master bedroom features statement green and a multitude of textures. "I selected colours and finishes that created an illusion of depth and space throughout the home. Cabinetry was also designed in a way to maximise not only storage but space," says Lynne. The petite built-in bedsides and wall sconce lighting are fabulously practical solutions for what is a relatively small space.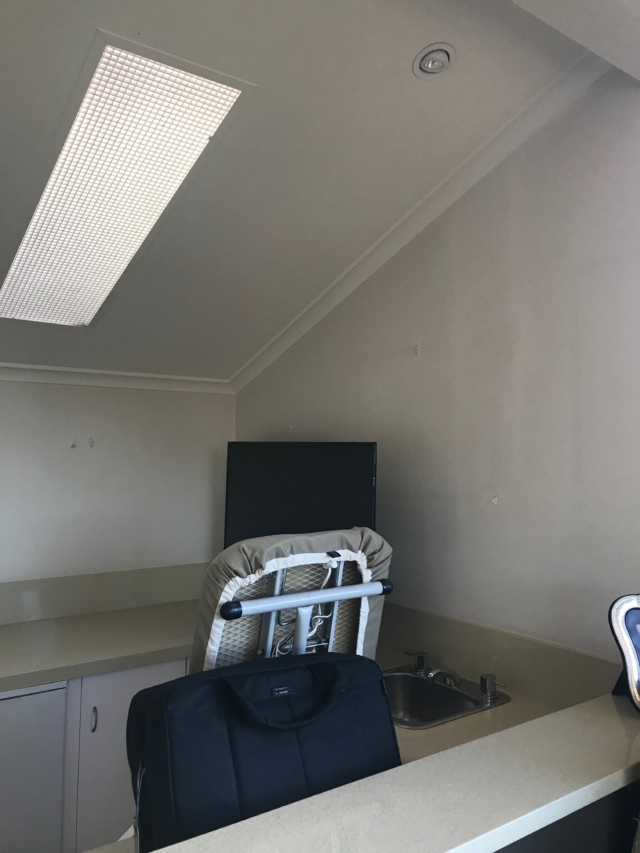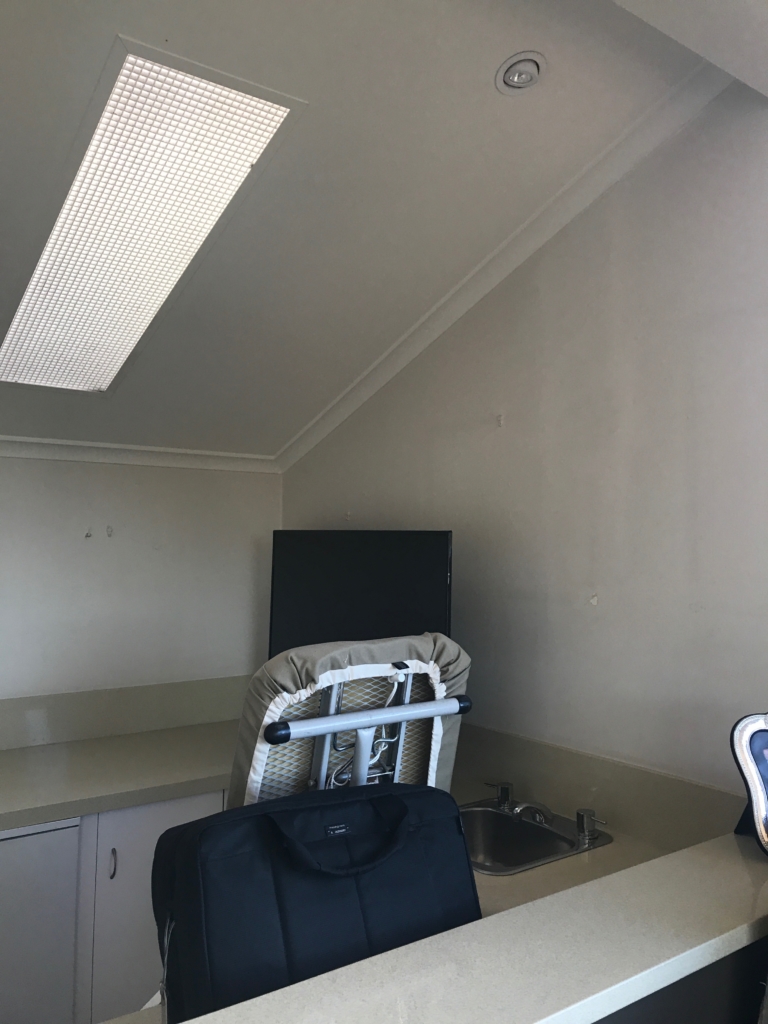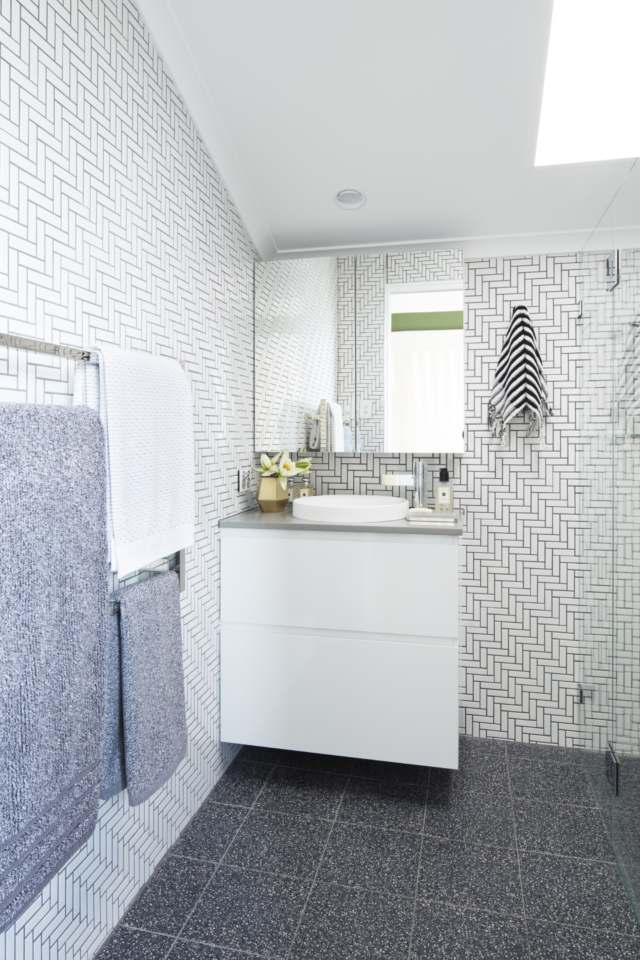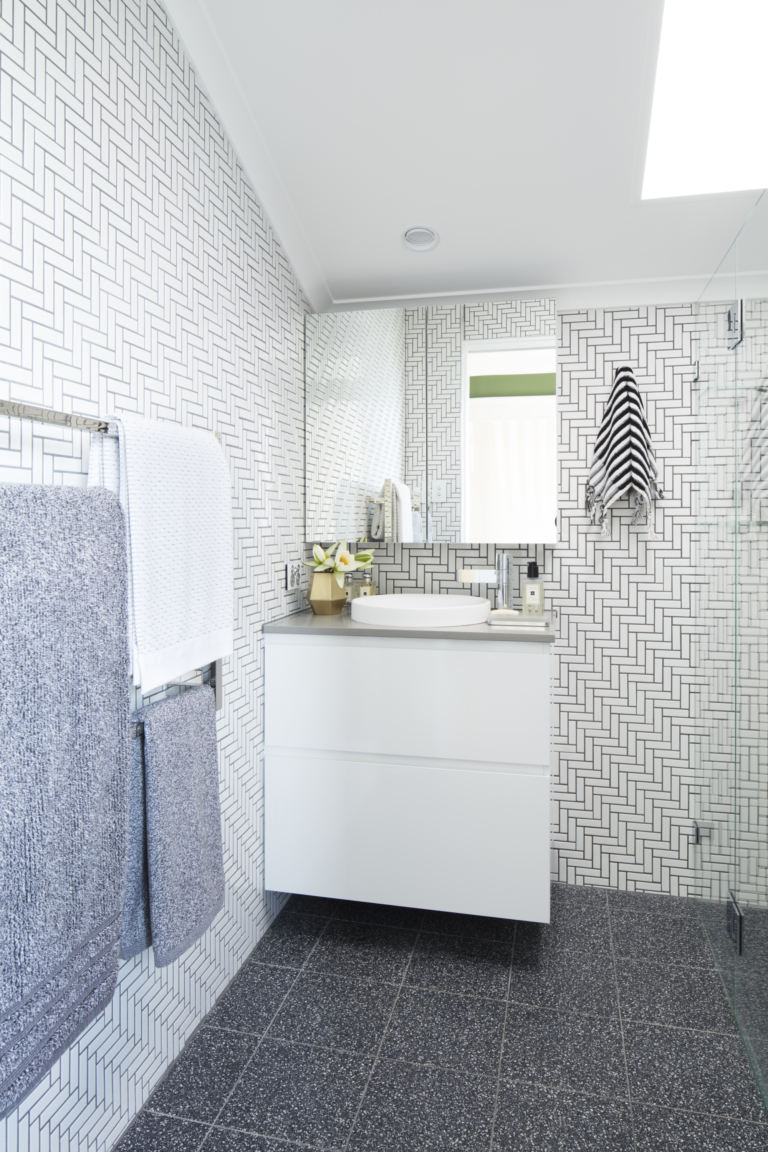 The house is also home to two teenage children and Lynne was charged with updating their rooms too. She used paint to stunning effect – the girl's room features a bold colour choice that is softened with complementary fabrics.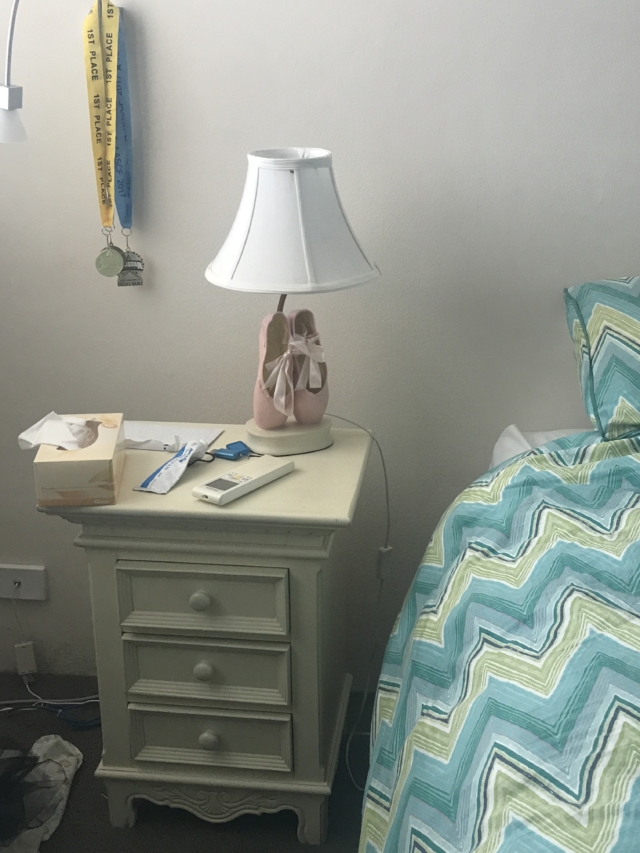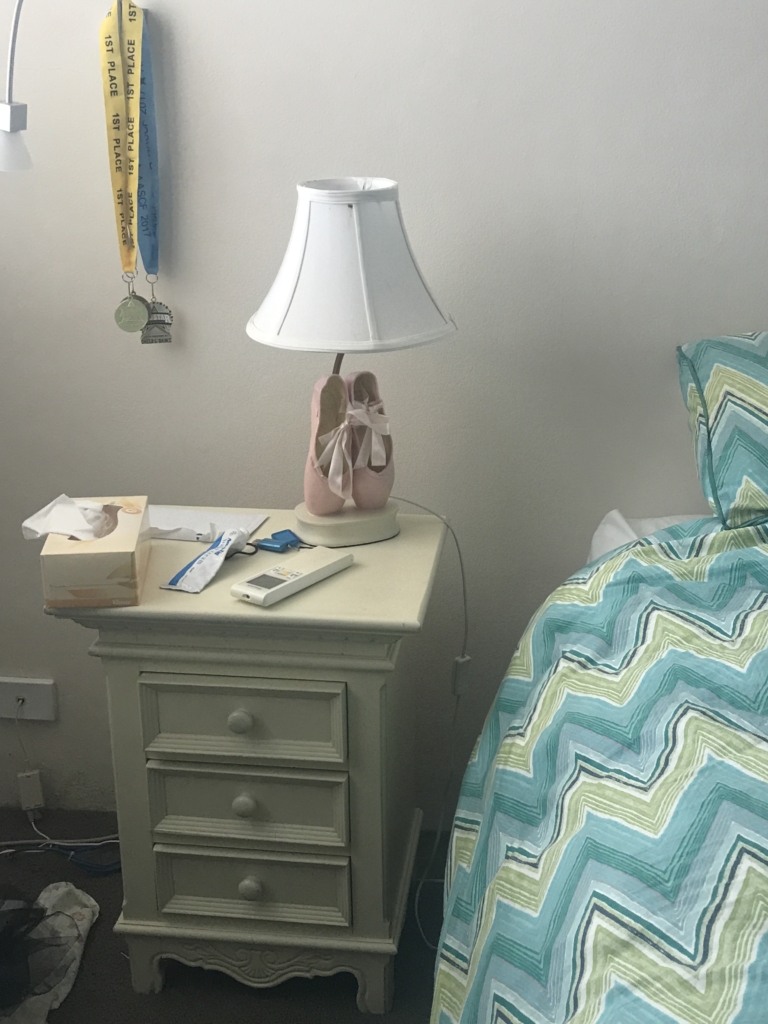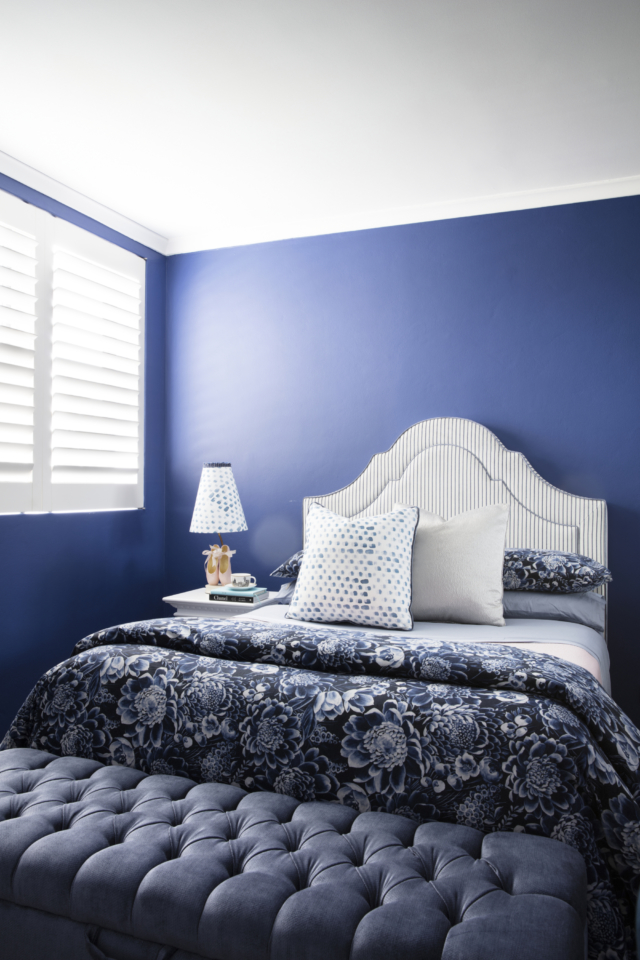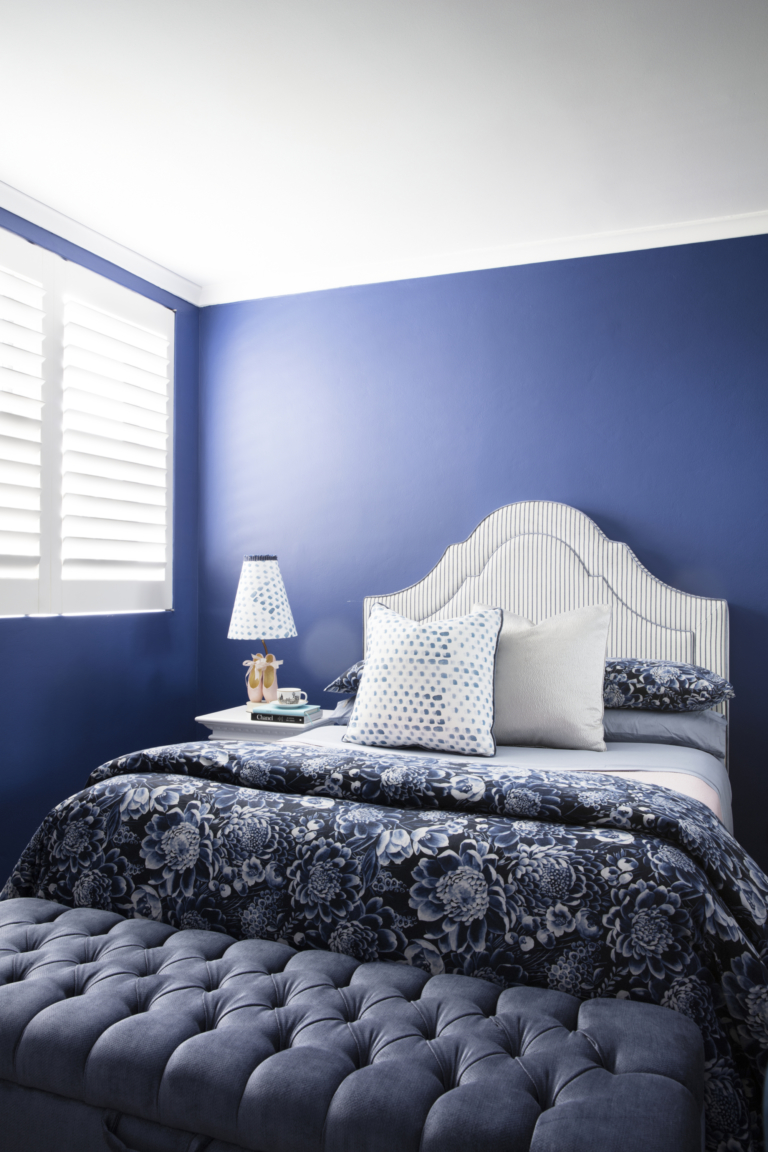 "I think that my favourite part of the project would have to be the built-in sofa on the ground floor that not only features a comfortable sofa for the family to relax on, but has many concealed storage areas underneath, behind, beside and above," says Lynne.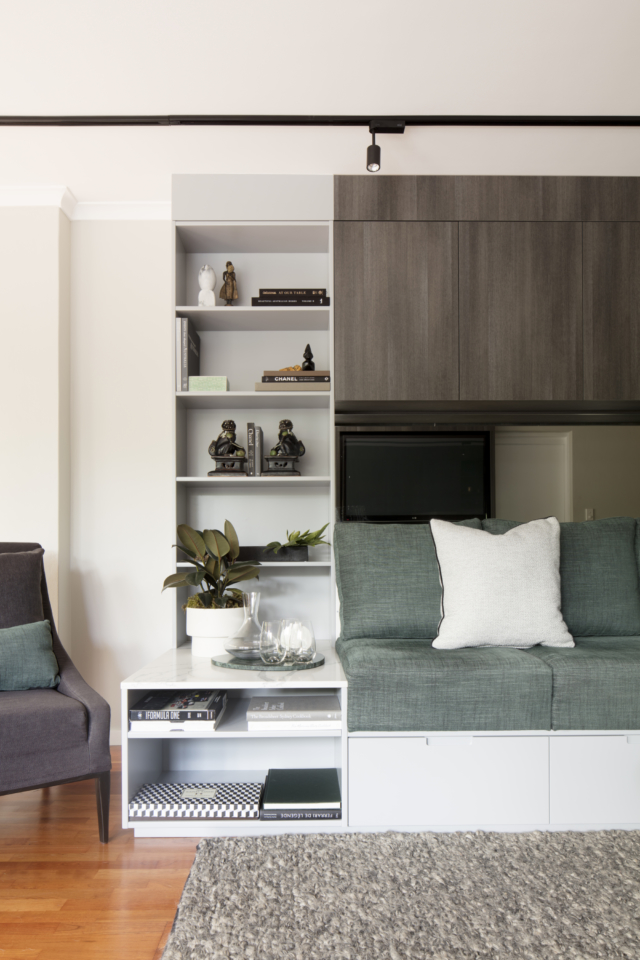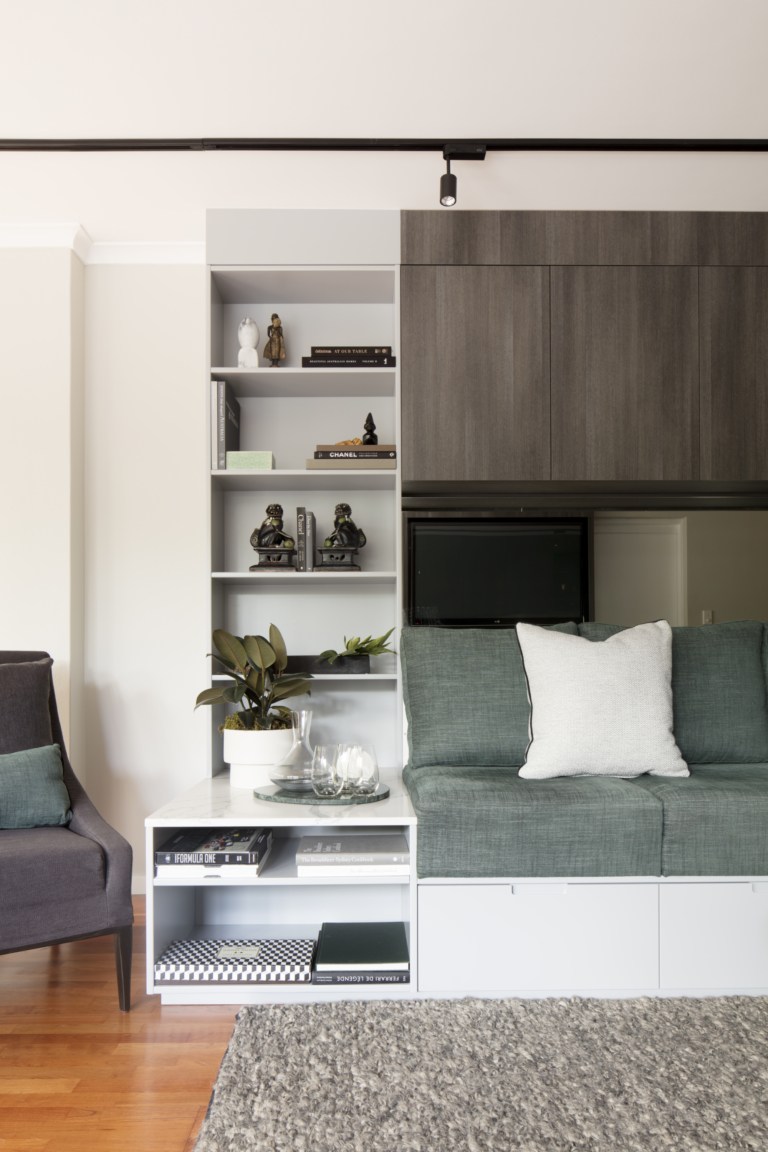 Photography: Craig Wall
For more on Lynne Bradley | More before & afters