Interior stylist Dina Broadhurst collaborated with brandsExclusive to demonstrate an easy classic makeover for your bedroom, step by step. Even better, you can buy everything she uses online!
Here's the finished look…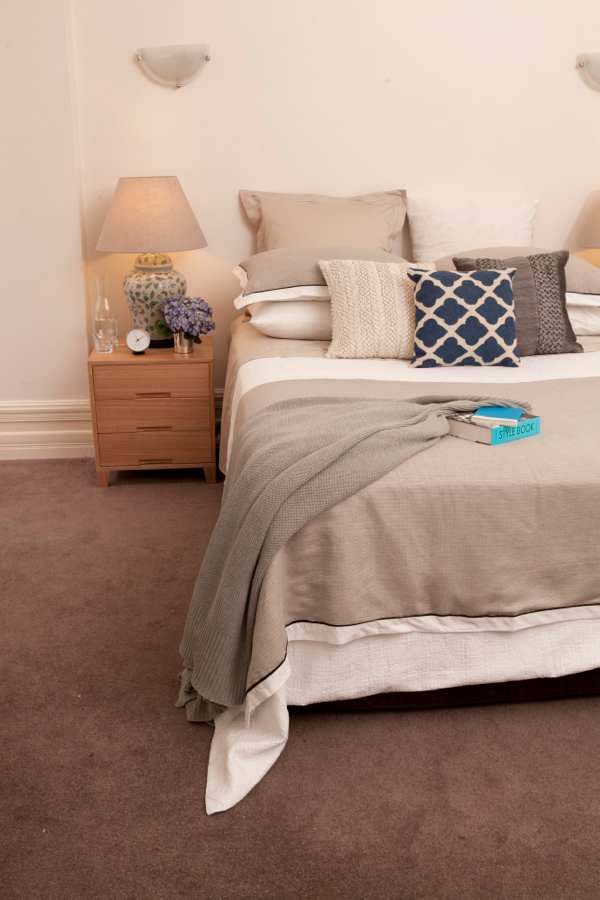 And here's how Dina achieved it, step by step…
1. Start with a crisp, flat sheet. Using light coloured sheets provides an elegant, neat look to the bed. Iron for a professional finish.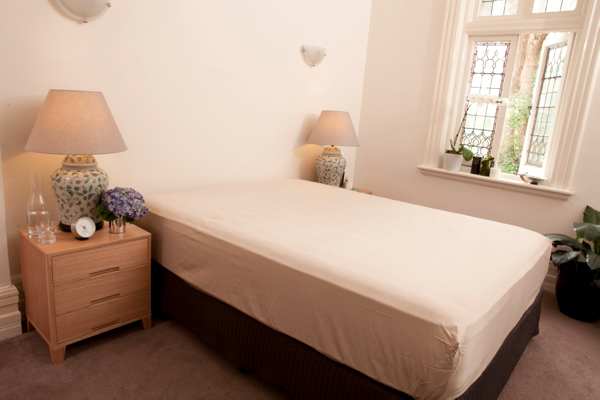 2. Place the next layer of bed covers over the sheets and two large backdrop pillows against the wall. Large European cushions are Dina's top pick for framing your bed. Next, prop two standard pillows on each side, one on top of the other, and finish with up to three display cushions in various textures and patterns. Choose a colour palette that complements a special piece in the room, like an artwork above the bed or a statement lamp.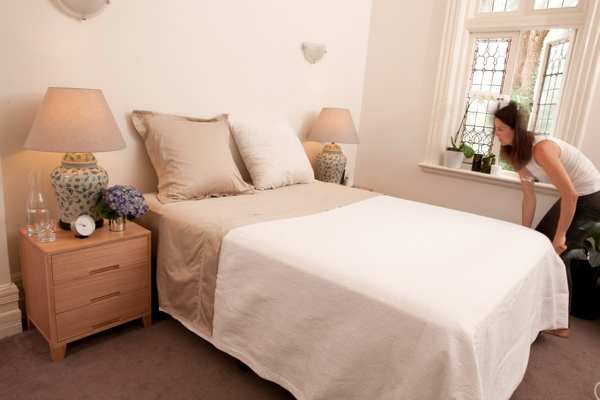 3. Use a mix of light neutrals such as taupe, beige and grey with a pop of colour or a classic deep tone to mix it up. Here we used navy with light coffees and creams.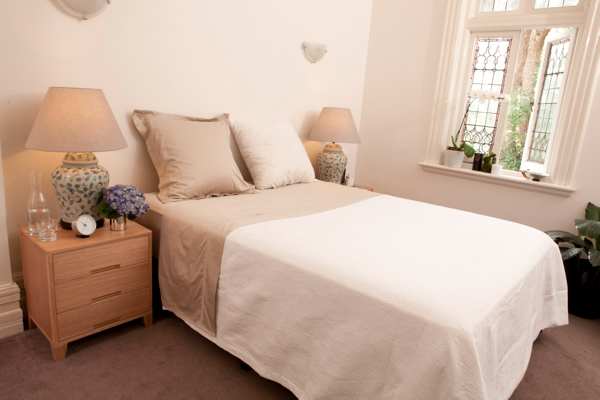 4. Side tables with draws hide clutter, allowing a display area for favourite ornaments such as a clock or photo frame. Dina recommends layering these items with books or trays to achieve different heights.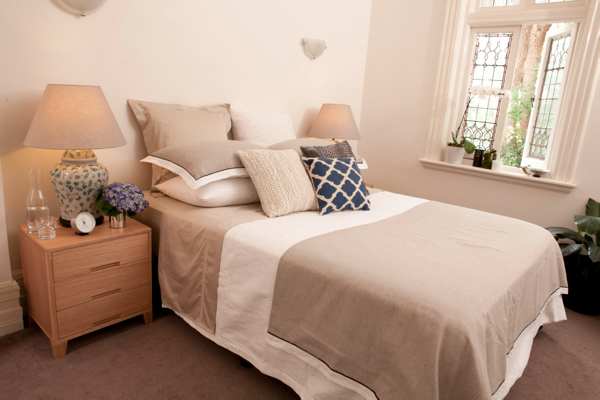 5. Finish out the look with a chosen rug or throw to add character and a personal style to the room.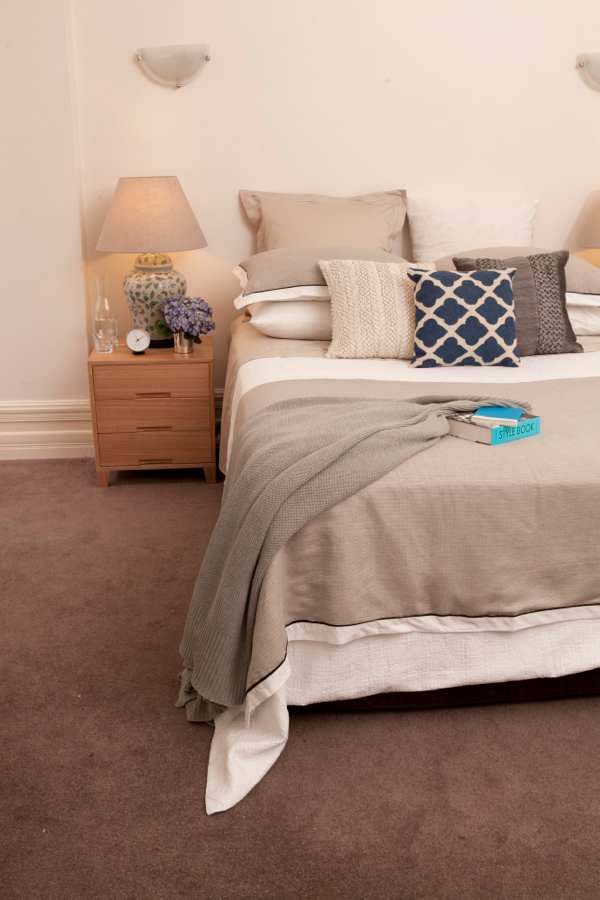 And here it is!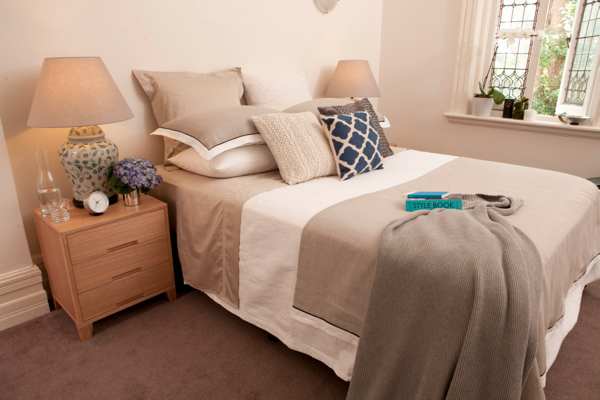 Everything used here is available online from brandsExclusive.