You spend such a big part of your life at work so you want it to look pretty!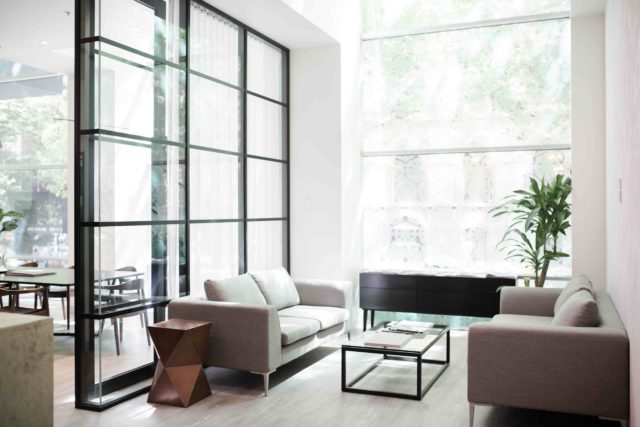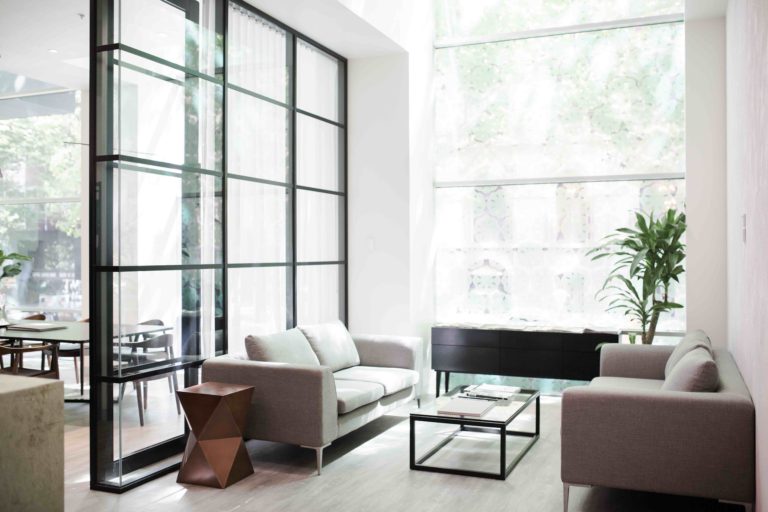 Architect and property developer Adelene Teh (of Beulah International) is a big believer that staff are the most innovative and productive when happy and relaxed. So with that in mind, she has created a professional yet inspiring workspace, transforming a bare 1960s Melbourne office into a beautiful, New York loft inspired space.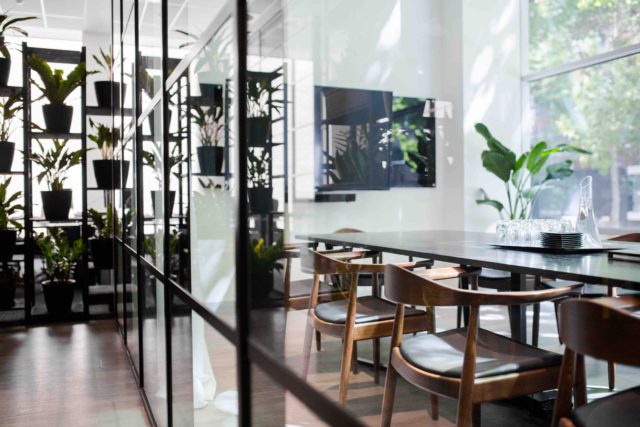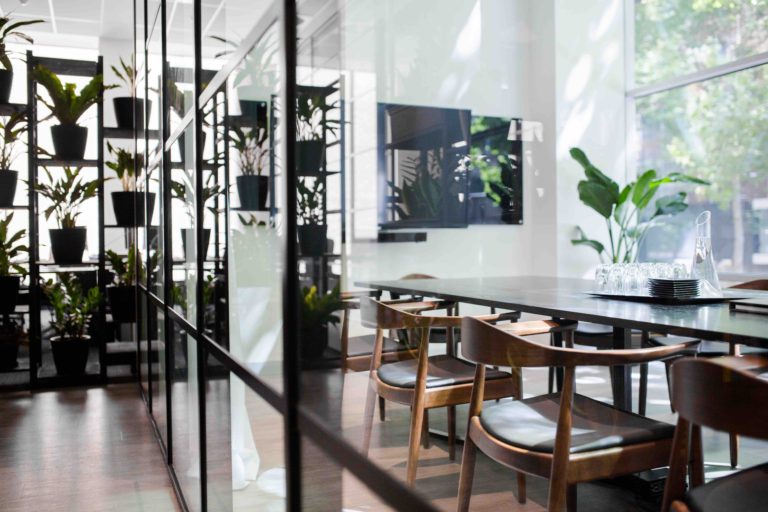 Boasting a mixture of both monochrome and earthy tones, Beulah International's office features high ceilings, a greenery wall and stunning high double volume windows that saturate the space with natural light. "My vision was to create a space that people love to work in and a space that encourages interaction, team work and communication," explains Adelene. "This is achieved through the juxtaposition of corporate and residential design characteristics."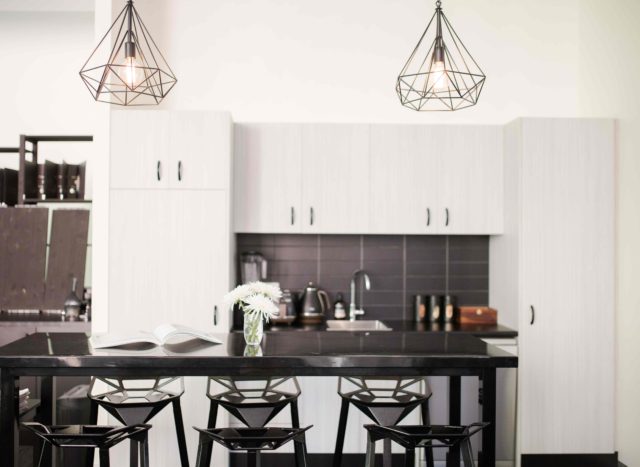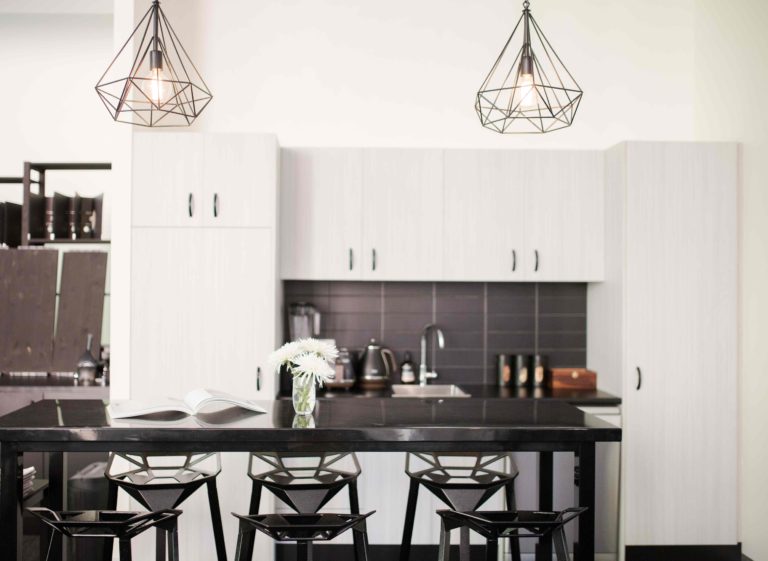 Featuring a curved work station that encourages staff to collaborate and communicate as a team, the kitchen has also been placed in the middle of the office, enabling shared conversations and shared ideas over a meal.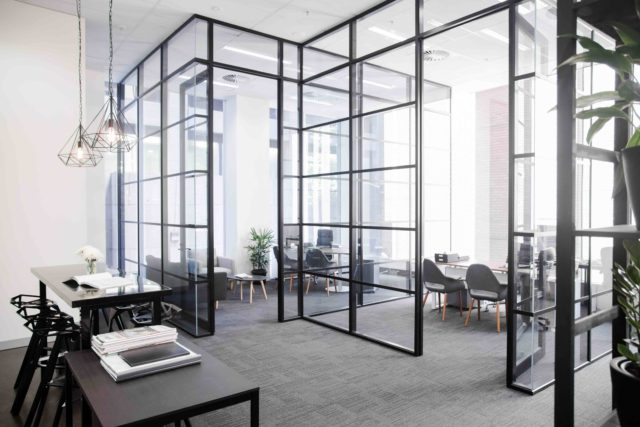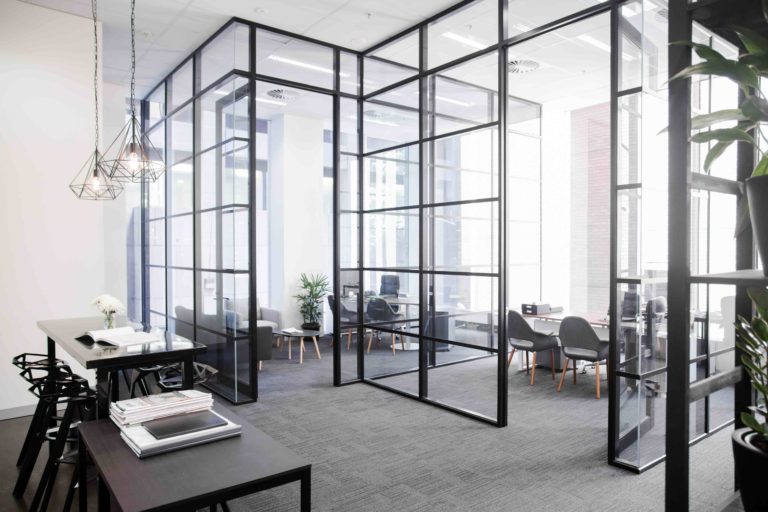 With a distinct colour palette of grey textured concrete, stunning black lines from the framed glazed walls, warm walnut tones throughout the timber wall paneling and beautiful ash grey timber flooring, the homely yet professional feel of the office is complimented by Adelene's choice of black furnishings, stunning Danish-designed boardroom chairs and a lush greenery wall.
As developers of high-end luxurious developments, Beulah International's vision of delivering beautiful yet functional spaces is reflected in all aspects of their business, including their office.