You're going to thank me for this one, I'm sure of it! Bespoke Letterpress produce all kinds of divine prints, stationery and invitations and they're selling loads of their prints, even limited editions, for just $20 with free shipping! Squeal! It's almost too much for this girl who loves letterpress, typography and paper products in general!
I bought this lovely yellow one for a friend (when it was full price of course) a while back and she loved it. Go on, treat yourself!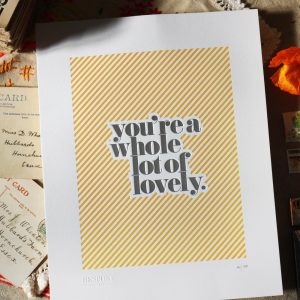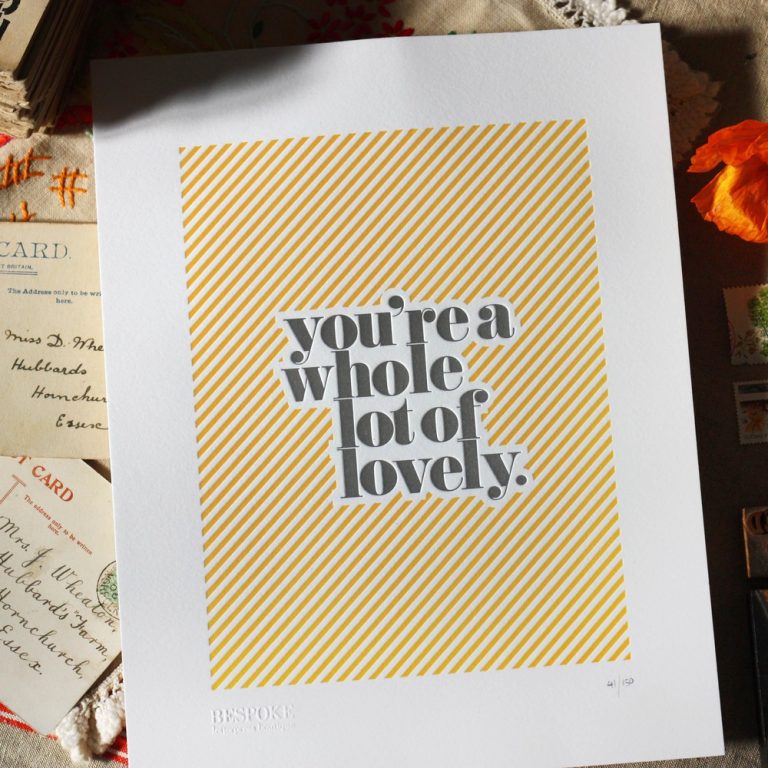 You can find the Bespoke Letterpress Boutique sale online here.