Isn't this lovely? It's hand painted so it's not cheap ($159) but I think it's probably worth it. But then I am a cushion addict with a penchant for pineapples…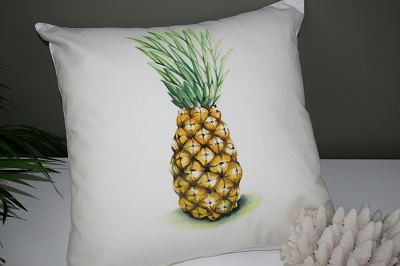 It seems very appropriate that it is hand painted in the Caribbean! Do you like it? I'm not supposed to be buying any new cushions but I think I NEED this in my life.
Available online from Plumeria Coastal Home.