Fresh and utterly contemporary, Royal Doulton's second bed linen range from Legend Australia is sure to impress.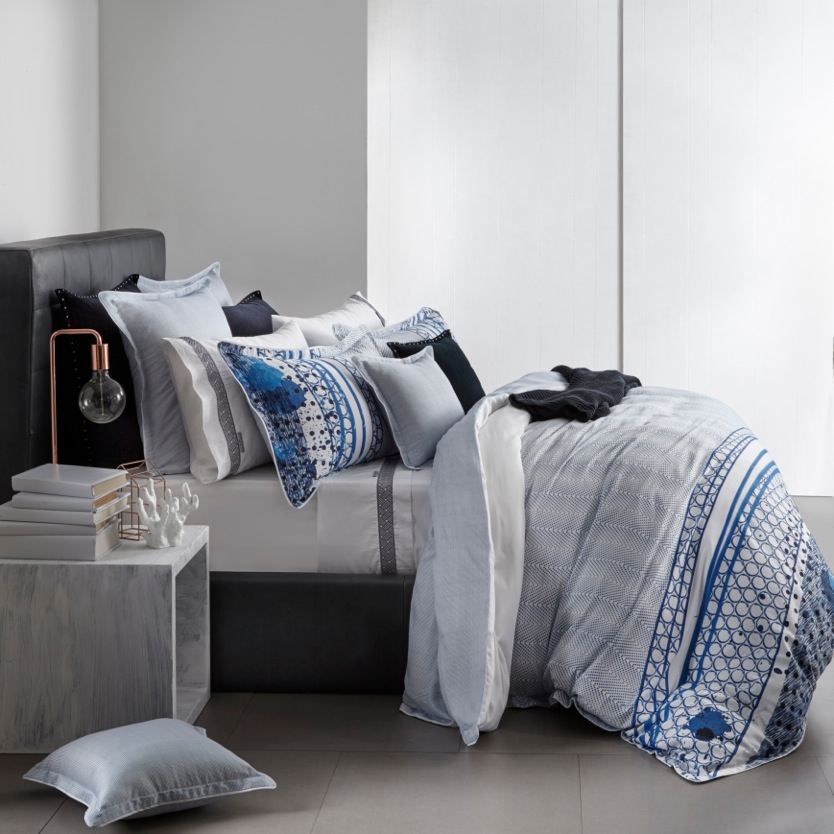 The new Spring/Summer collection complements the warmer months with its seasonal colour palletes on abstract patterns paired with luxurious fabrics. The focus is summer; colours include fresh sage, elegant navy and relaxed neutrals all with a generous addition of crisp white.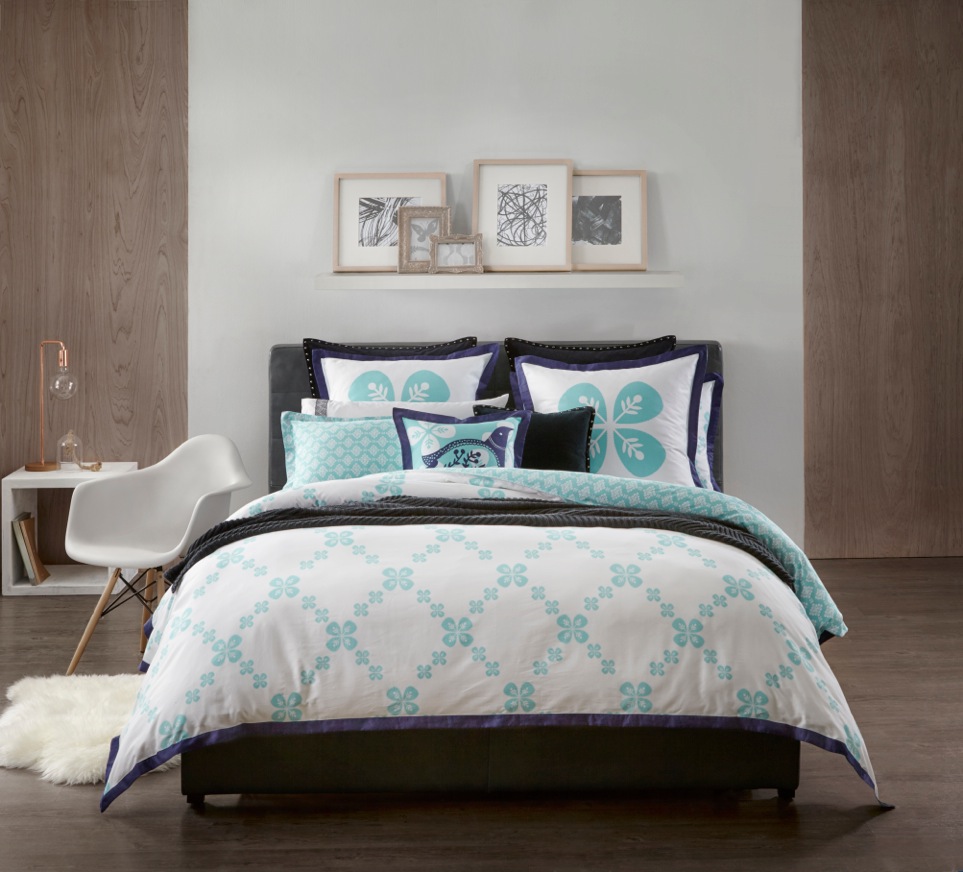 The sets can all be mix and matched to create a totally unique look for your bedroom. Most of the quilt covers even have a different pattern on the reverse – bonus!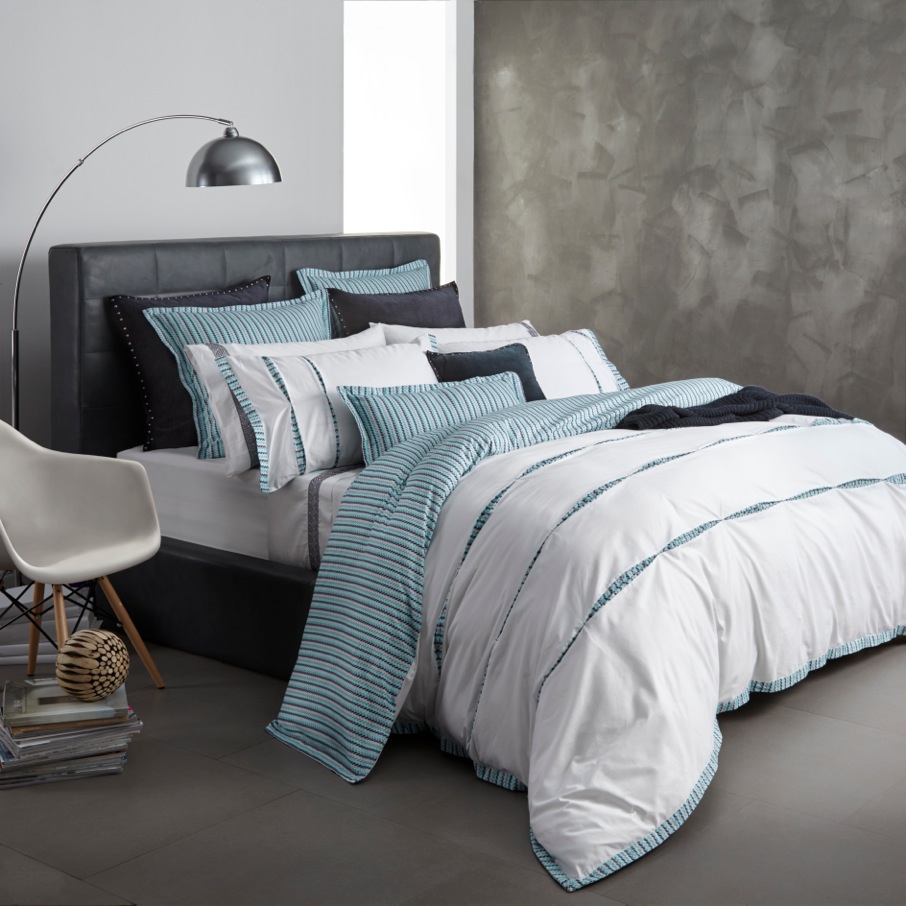 The new collection includes Pacific Navy, an abstract take on the summer waves using a timeless palette of crisp white flowing onto shades of deep blue. This design lends itself to a fresh and casual layering of Archer Pewter sheets with Harper Navy cushions.
Fable Sage features floral motifs mixed with navy and white, in a cotton sateen print. It teams up well with the intricate white foliage pattern of Gorman White.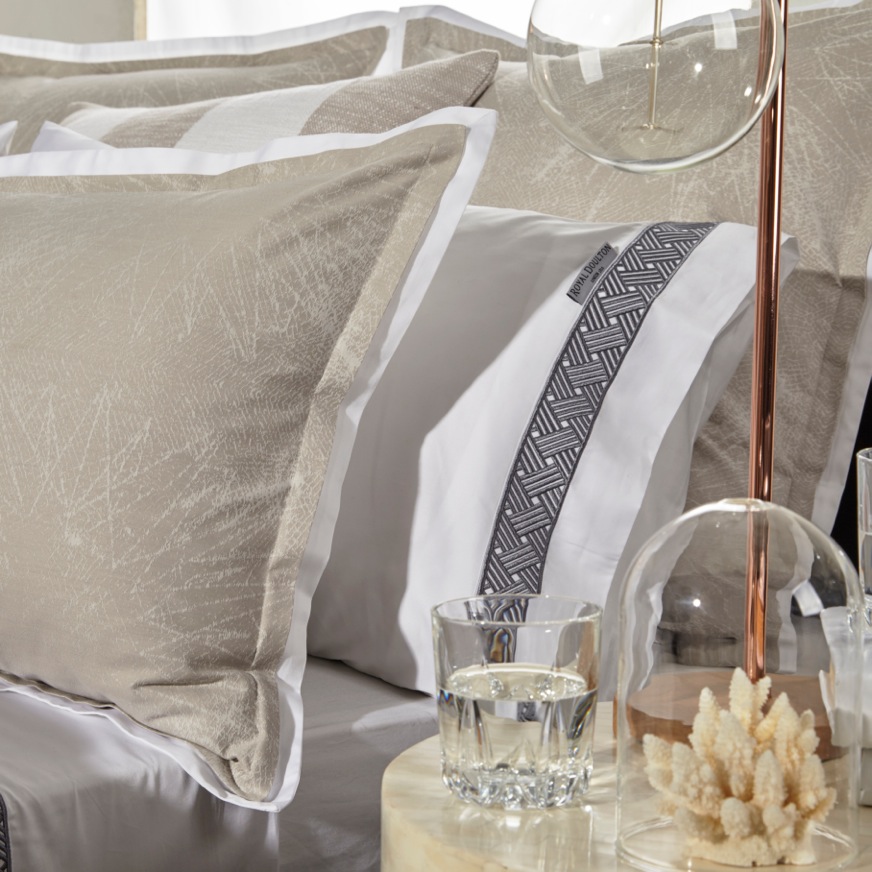 If you're after a more elegant take on the warmer hues, Tate Sage is the answer. With stripes of minty green, navy and silver on fresh white, the design is sophisticated and vibrant without being overstated.
Another design is Belvedere, featuring soothing neutrals on crystal stemware patterns. With a flange in white on the quilt cover and pillowcases, the result is an elegant double-layered look.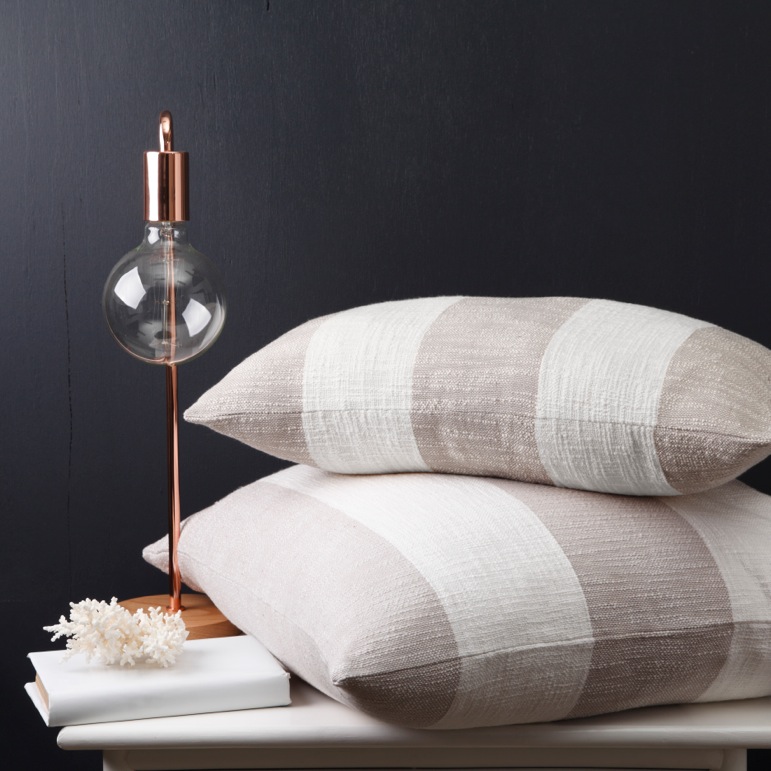 The cherry on top is the luxurious selection of cushions. Available in cotton slub, brushed velvet, or cotton canvas, some cushions feature cord piping and hand-embroidered beading.
This is the epitome of contemporary bedding elegance. Take a look at the full collection online.