This week, Baz Du Bois takes a look at a reader's reno plans and shares his words of wisdom.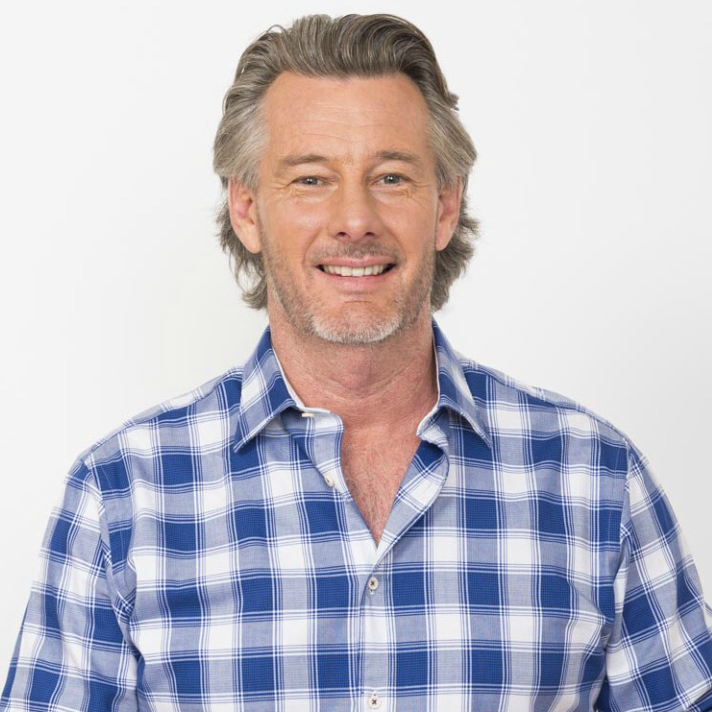 Reader Sarah sent us these sketches (below) of her reno. She asks:
"My husband and I have recently purchased a house on the Gold Coast which we believe has the bones to be an amazing home for us and our three girls. My husband works away (at the moment three weeks on and one off) so it is very tricky to try and communicate on layouts/dimensions when you're on the phone and not together. Not being together is tough for us and the girls (as it is for many families) but this reno gives us something to focus on and look forward to. This renovation will more than likely have to be a stage by stage process. We exhaust ourselves on Reno Addict, Houzz, reno shows and other websites and believe our home has so much potential, we just want to do it right and we are of course very budget conscious.
It is a two-storey home that has been raised. Downstairs is way above legal height but the back half is underground so to build in downstairs we need to get as much natural light in there as possible, hence the light well on the plans.
So to get to the question… we are very happy with these plans, except we are unsure how to get the layout right at the end of the hallway, where we want to put a sunroom/guestroom, toilet/shower and laundry. On our existing plan, there is only a toilet at the end of the hallway (I think we need a shower if guests do stay), laundry behind and then the sunroom around to the right. It does keep it a bit more private and allows a view of the pool out the back from the kitchen over the light well and through the sunroom BUT it doesn't feel right to me.
We are wondering whether to move the sunroom to the end of the hall and then have the toilet/shower and laundry to the right which would give better access to the drying deck and access straight to a toilet from the pool. But I then question the function of the sunroom. If there's a sliding door will it just become a thoroughfare to out the back?"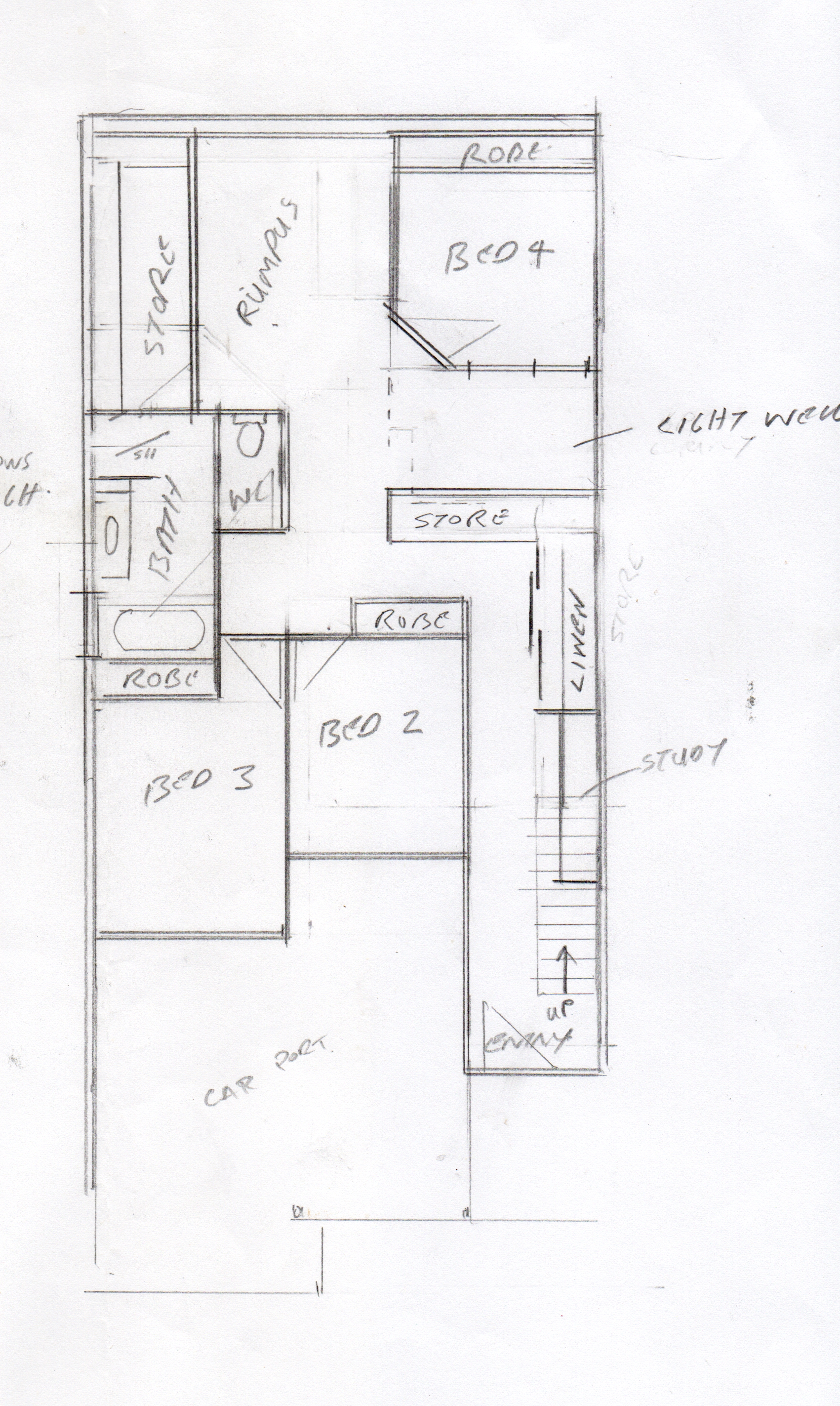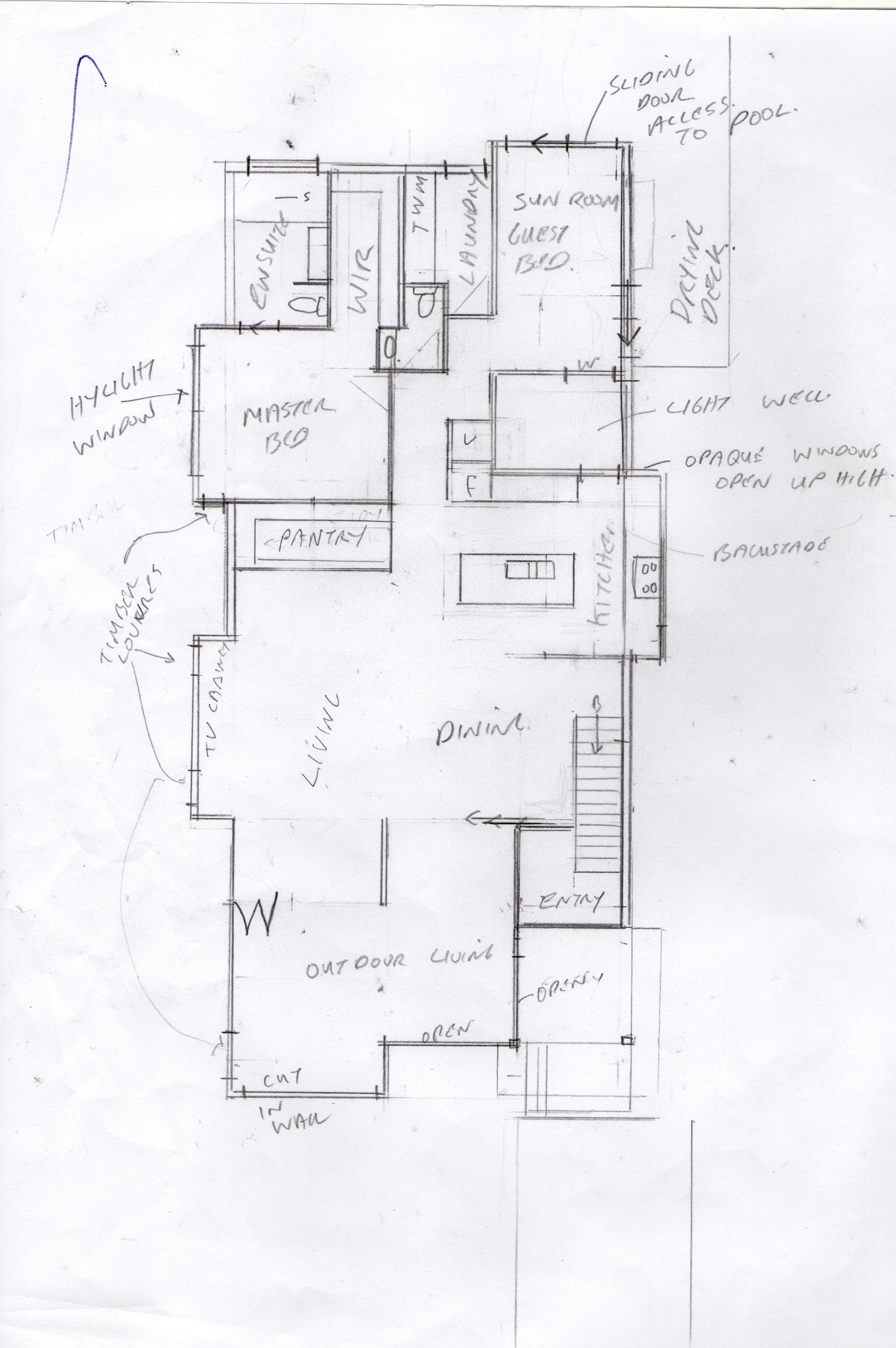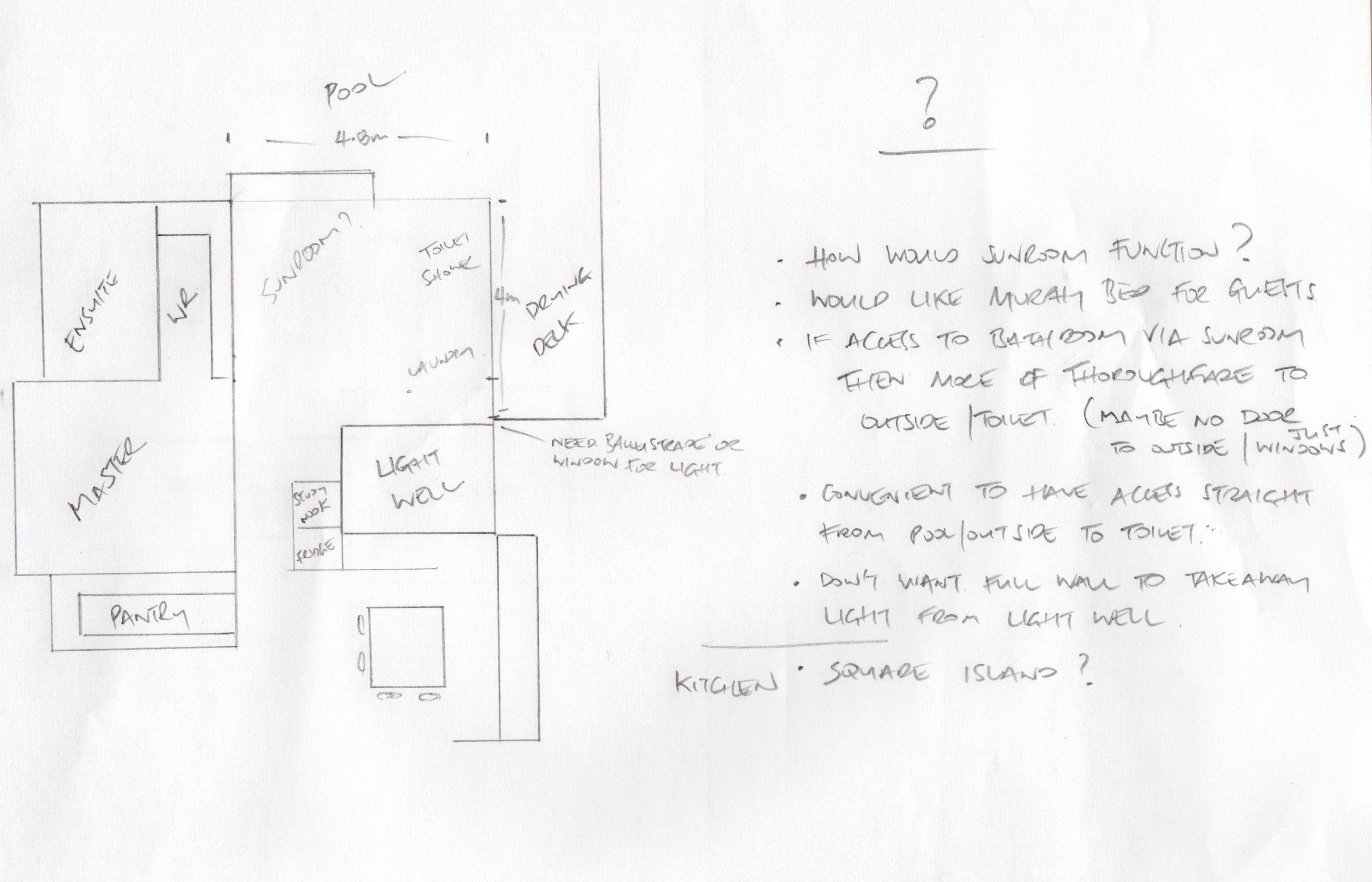 Our resident expert Baz, says:
"Hi Sarah. First and foremost I would recommend you read my design senses and considering those points may help unravel your design thoughts and make it easier to refine.
I am inspired that you see good bones in this property and want to make it your own. A balanced family unit needs a home that gives comfort, shelter and solitude, it needs to be in proportion with us and able to adapt to our changing needs.
The first fundamental issue you have is a disconnect from the kitchen and the outdoor space. I realise there may be a great vista to the front of the property BUT a connection with the private outdoor space is a must. 
You have currently labeled a very transient space as the guest/sunroom. Creating a semi-private area between the kitchen and outdoor space is in a sense land-locking the kitchen.
 I would encourage you to think about trying to have the kitchen splashback clear glass and the light well wall opposite also a full wall of window which will then offer a connection between kitchen and outdoor space and offer better ventilation through both levels of your home.
I also understand that you like where the laundry is because of convenience but I believe as a service area it is sitting on very valuable family space. I would consider opening the guest/sunroom and laundry into one space then, as budget allowed down the track, I would look to a door system that would allow you to open this whole area up to the current drying deck and pool area. I would see this area as a sunroom/dining room.
The lower floor seems to serve as an entry (remember to give a glimpse of your family's personality in the entry), storage and sleeping or intimate zones. 
I would look to refine the rumpus and storage areas as a combine storage/laundry/vestibule area. Being smart with joinery and a sofa lounge here will also allow this area to be a hangout space for the kids right through their teenage years as well as an occasional guest space."
Got a question for Baz or any of our Resident Experts? Submit it for consideration.