Bathroom trends are changing every season and whilst it's easy to add a new bath mat or toothbrush holder into the mix, a more permanent fixture like a basin is more difficult to replace. So what bathroom fitting trends are going to look stylish for years to come and which will make you wish you just stuck with a basic white porcelain?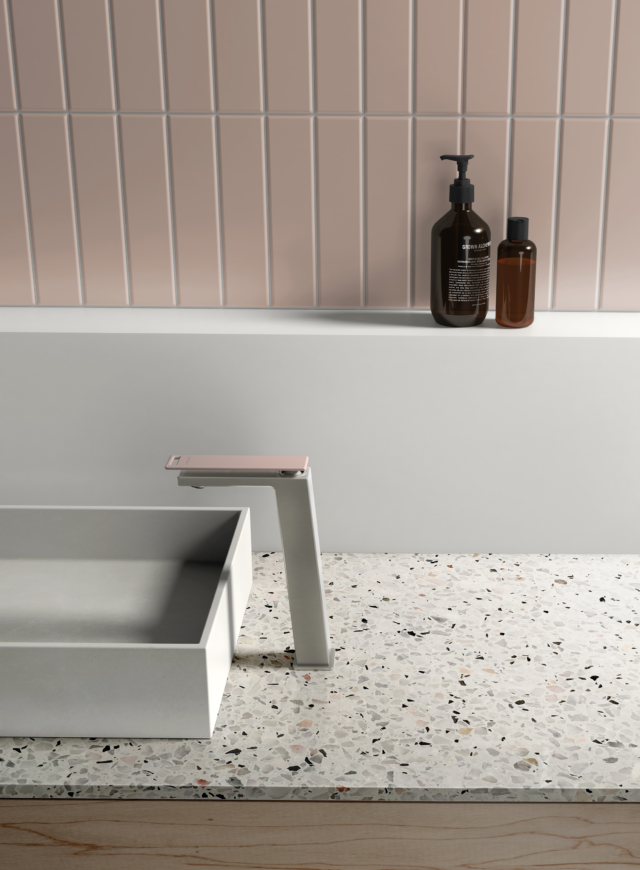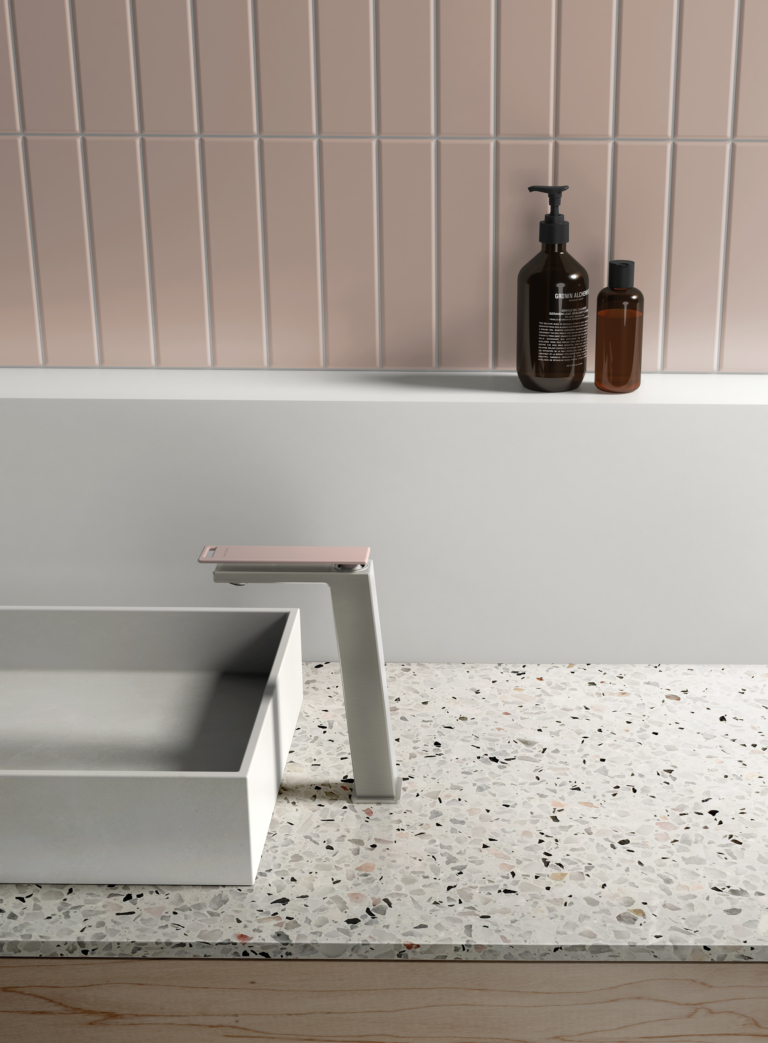 Marc Reed is the managing director of luxury bathware distributor Candana in Sydney's Woollahra and has been in the bathroom industry for over 20 years. Working with Australia's most respected builders and interior designers, he has an eye for the next big thing and gave us some advice on curating the perfect bathroom that's on-trend, yet won't date.
Do: Opt for a statement basin, but in your personal style.  Statement basins are the talk of the bathroom this season. We are seeing an explosion of different colours, materials and shapes coming to market, with so many options that haven't been available before. Although, I do think this trend is great and is something you should invest in, make sure you choose the right fit for you. As much as a pink basin might look amazing editorially, it might not be the right fit for your home. A great option to consider when looking for a statement basin is a freestanding basin. Not only will it look amazing and draw the user's eye, but you can also opt for more neutral colours as the basin shape does all heavy lifting.
Do: Use colour in subtle ways.  Colour is making a strong case for itself this year. Pastels, of course, are very on trend, but we are also seeing a lot of deep colours like dark greens and blues. This comeback of colour is something I strongly encourage as I think it's great to see some fun come back into this space, however it has to be done right. Coloured tapware is a great way to add some personality to the bathroom without going all out on something like a tiled wall.
Don't: Go all out on one trend.  The worst mistake you can make when renovating a bathroom is going all-out on one trend. Not only will it date quickly, but it will also be hard to update and easily change. Instead, opt for adding subtle nods to the trends your loving so it's easier to change your mind down the track. For example, instead of doing a whole bathroom industrial style, add in rustic tapware to exude that style in a subtle way.
Do: Consider natural materials.  We are currently seeing a lot of natural materials making their way into the bathroom. People are looking to bring a more natural feeling into the space and adding elements of wood in their shelving and cabinetry is a great way to do this. Not only does it make the bathroom feel warmer, but wood will never date and always look great in this space.
Don't: Just consider a freestanding bath.  When you think bath, a lot of people instantly think grand freestanding vessels that make a statement. Don't get me wrong, I love a beautiful freestanding bath as much as the next person, but it's not always the right option for your home. There are a lot of great built-in options that can really optimise the space for a smaller bathroom and will still look just as amazing as a freestanding when done right.