Beth MacDonald (aka BabyMac) is a super popular mummy blogger who moved to the country and created the most cosy looking home for her family. Here she shares a look inside and explains juggling motherhood with being a neat freak.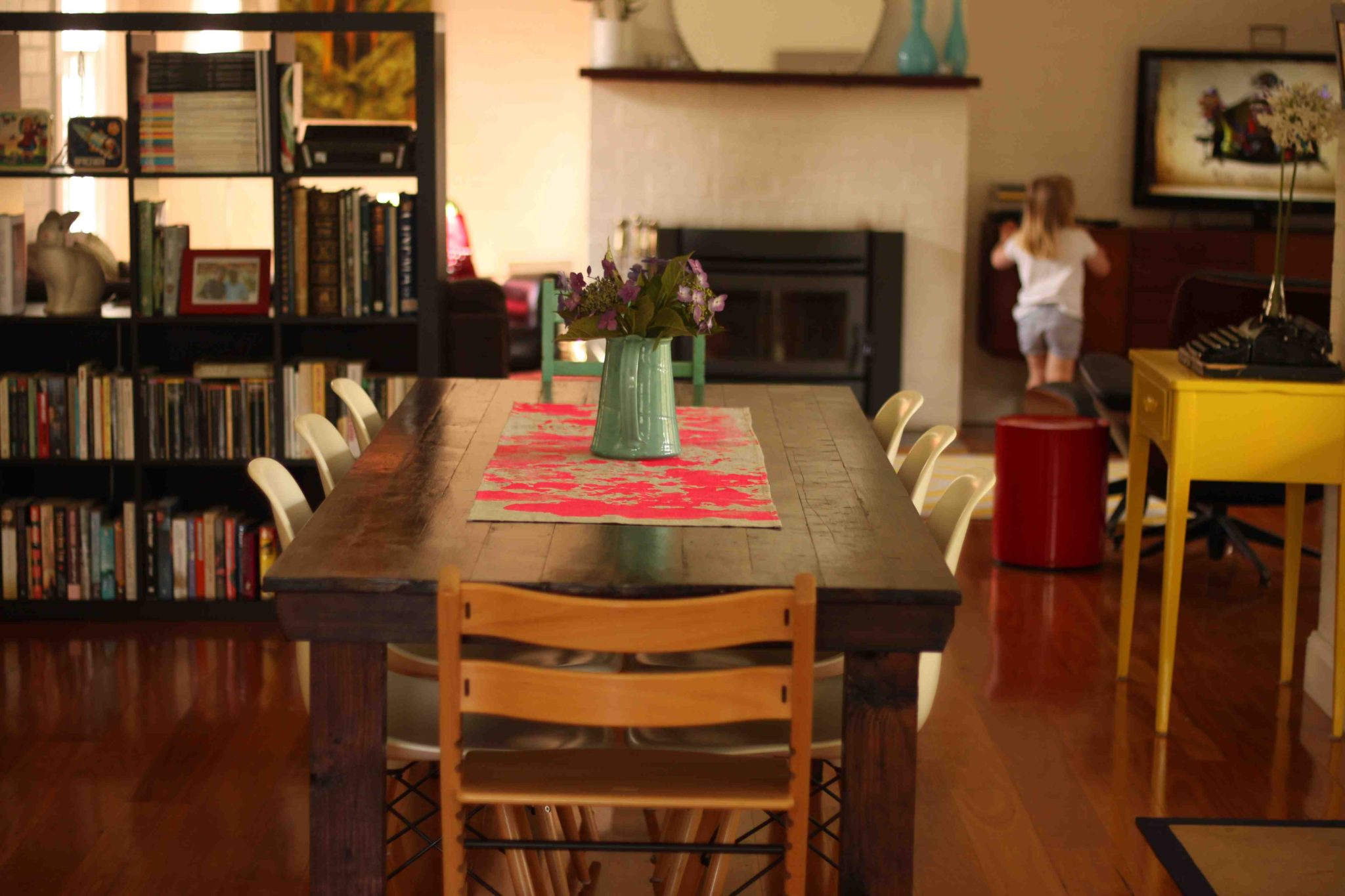 This Southern Highlands house has a huge open plan living space, plenty of lovely natural light, a colourful mix of old and new furniture and a wonderful fire, perfect for snuggling up by with a glass of red. Jealous.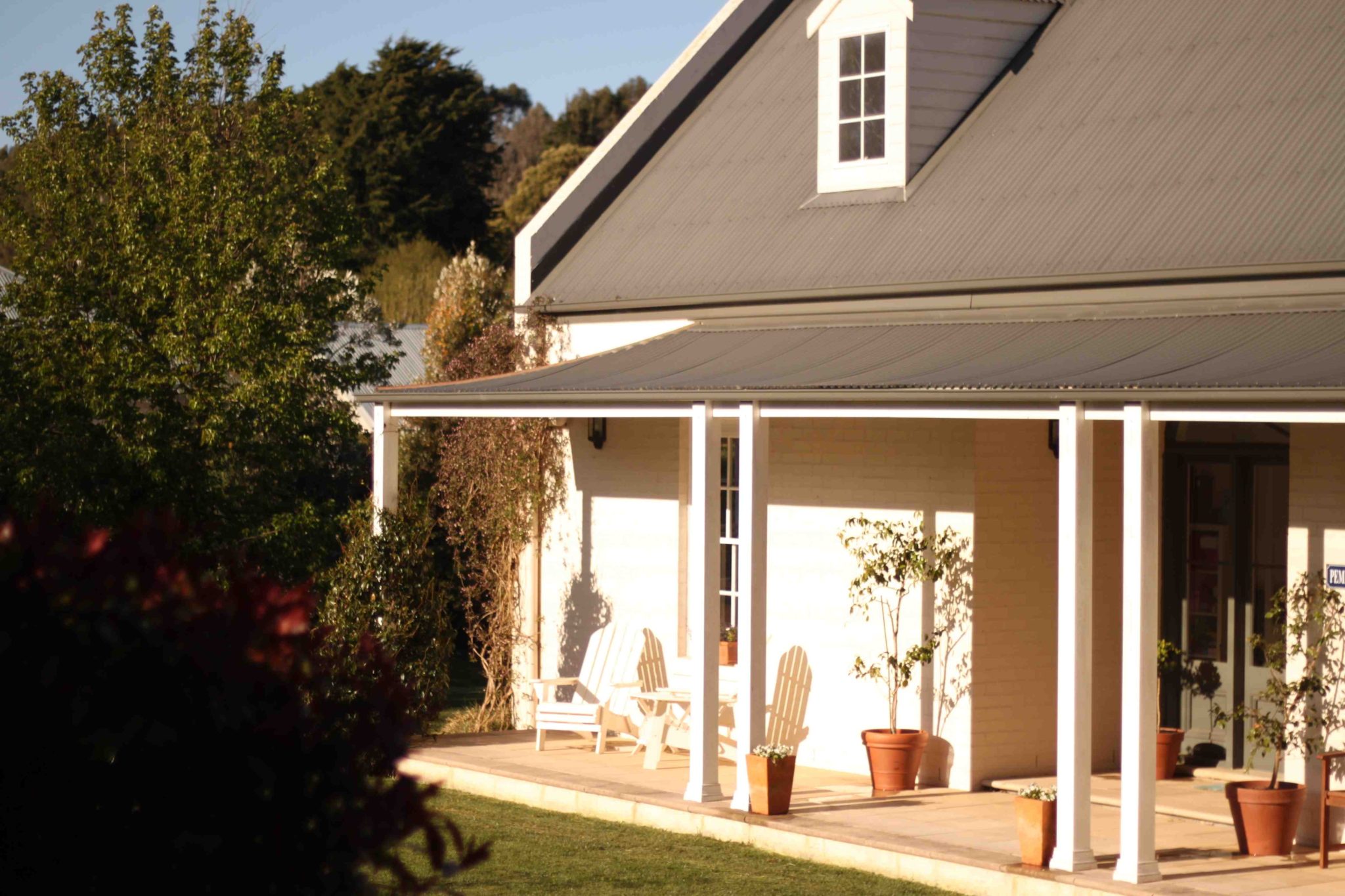 "Home is so important to me," says Beth. "It's everything. While it's not all about 'stuff' or an exact place, it's about being totally comfortable and at peace and happy. It's being with people that you love, and who love you. It's about pottering about and doing things that make you happy and it's where all my very favourite things in the world happen: the first sip of a hot coffee, the crackling start of the fire being lit, a champagne bottle popping with friends over, serving a meal to people that I love and care for, reading a quiet magazine, gardening or watching the sunset out on the verandah with a drink in hand and (husband) Rob by my side."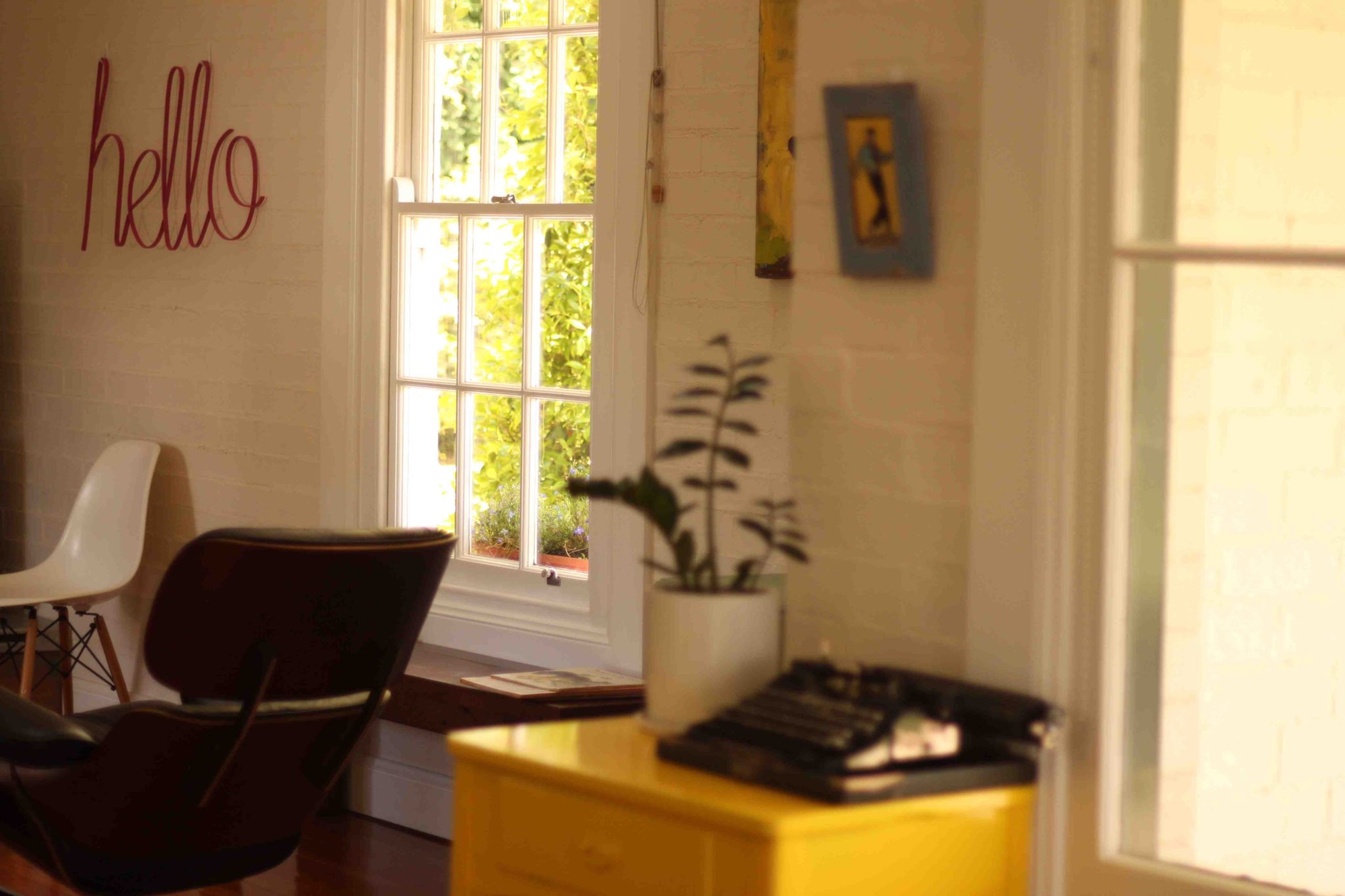 Although the architecture is Georgian style, the home is only 10 years old, but all its doors and windows were salvaged from an old mansion, giving it a much older feel. "I adore this place," says Beth. "My favourite room is the main living space. It combines the lounge, dining and kids' play area and I know it will change and evolve as we do as a family. The light in there is ridiculous."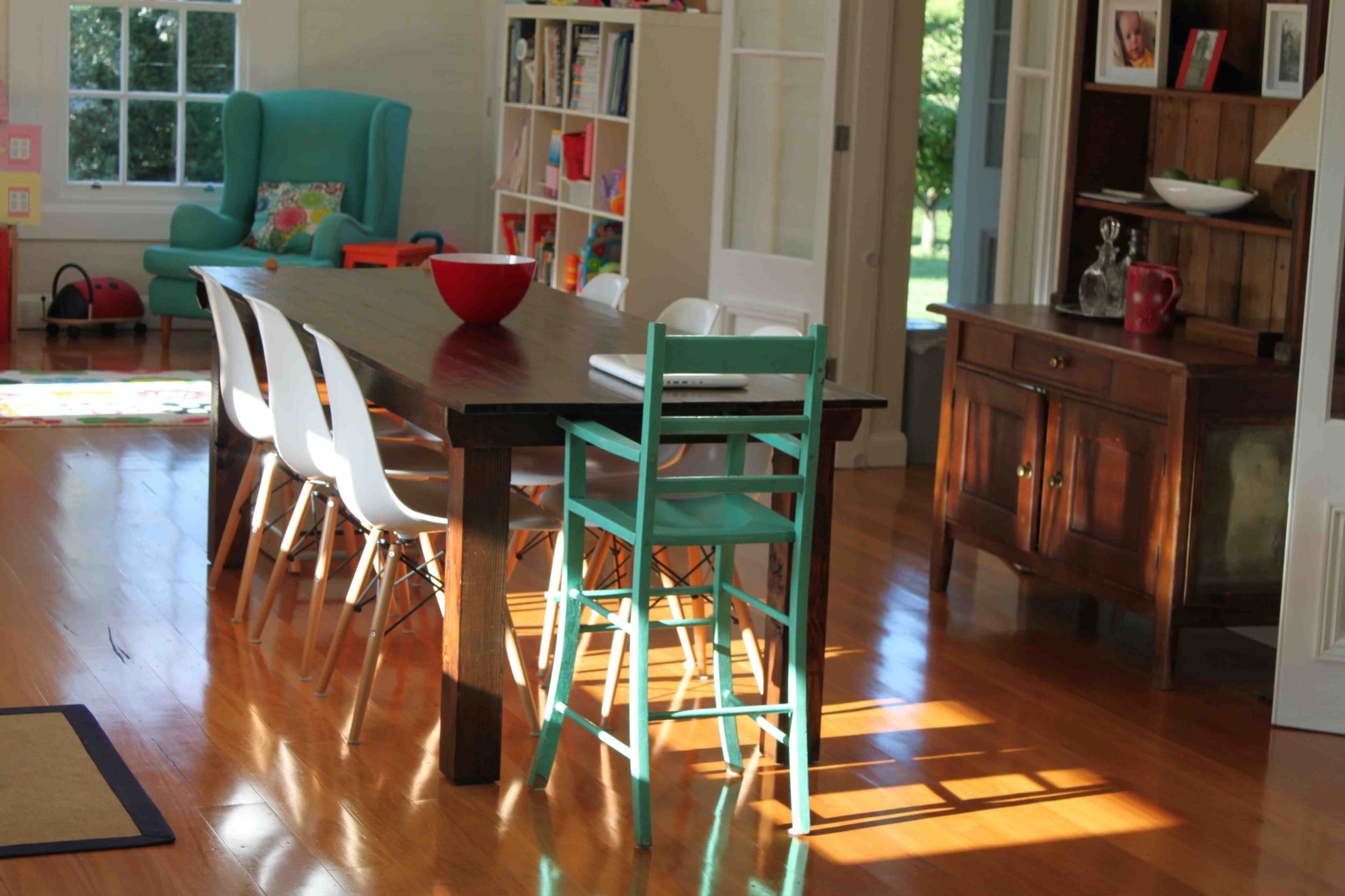 The aqua wing back chair was found at a local antique shop when they first moved. "I had a kind of spiritual moment when I spotted it, and it is my happy place in the house," says Beth. "I love our Parker sideboard we picked up for $150,and the mirror on our mantel piece which was from an old dressing table and was just $20. I get a little obsessed with rugs and feel quite passionately about the chevron number in the lounge room. It's hard to stop…I love ALL OF THE THINGS." We all know that feeling.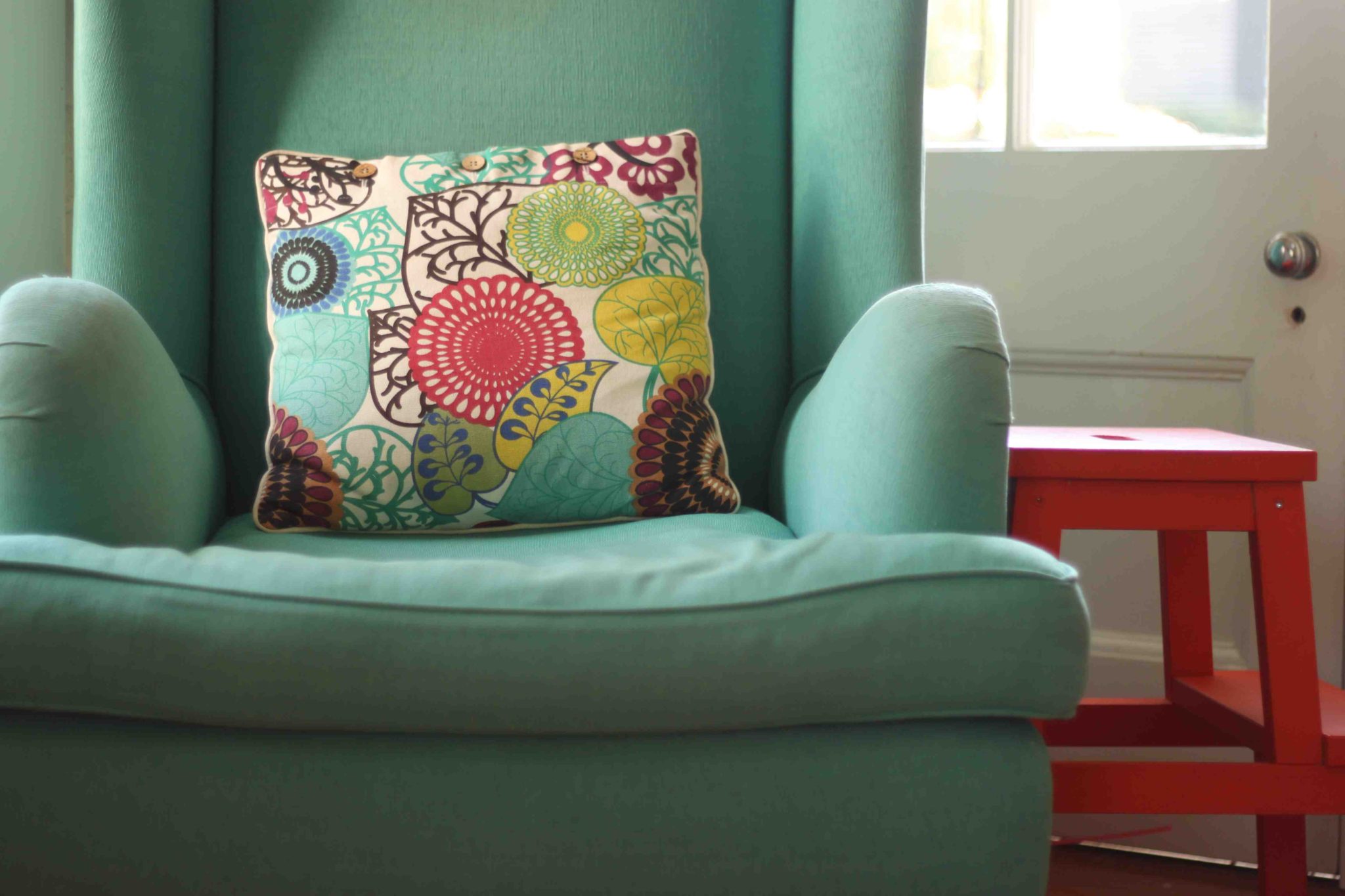 Making a living as a blogger means Beth can work from anywhere and around her kids; something she couldn't be more grateful for. She doesn't have a home office though, preferring to work at the dining table or kitchen bench with her girls in her line of sight and her, theirs. "Kids are weird, if they can see you, they will happily do their own thing, so long as you are there. Working from home is a dream come true. Sure the hours are long and the pay a little lighter on, but being able to make a living from this small village? AMAZING."
It was a yearning for a better, healthier lifestyle with more space for the family that drew Beth and Rob to the country in the first place. "I found the house on the internet. I had Domain and Google Maps open and I would look at a town, enter it into Domain and go from there. I remember our house standing out right away… my heart skipped a few beats. I sent it on to my husband at his work and we went down and saw it that weekend. While we had never even contemplated moving to the country before then, we ended up buying the house and taking a very big leap of faith just 2 weeks later!" That was more than 2 years ago.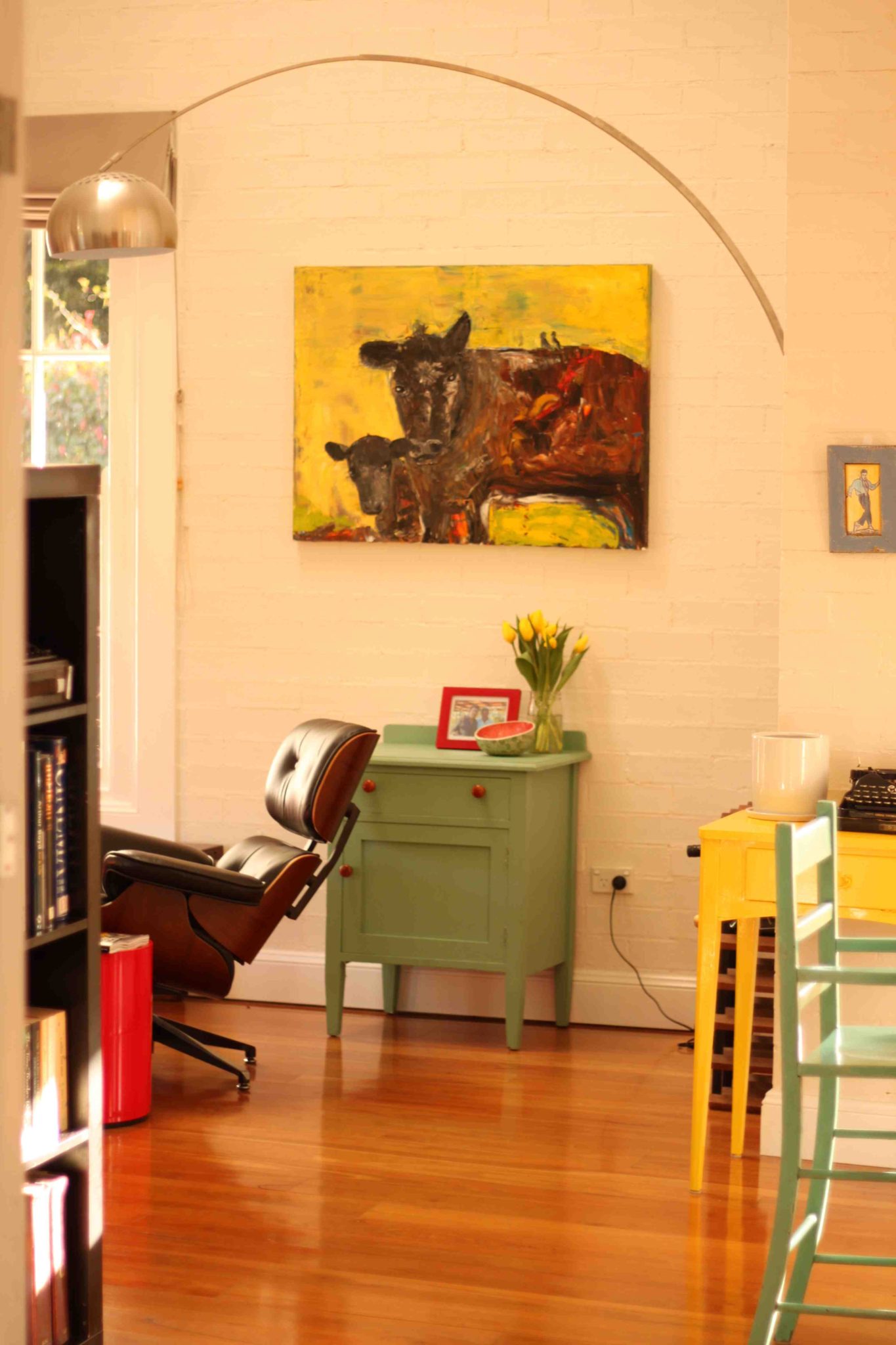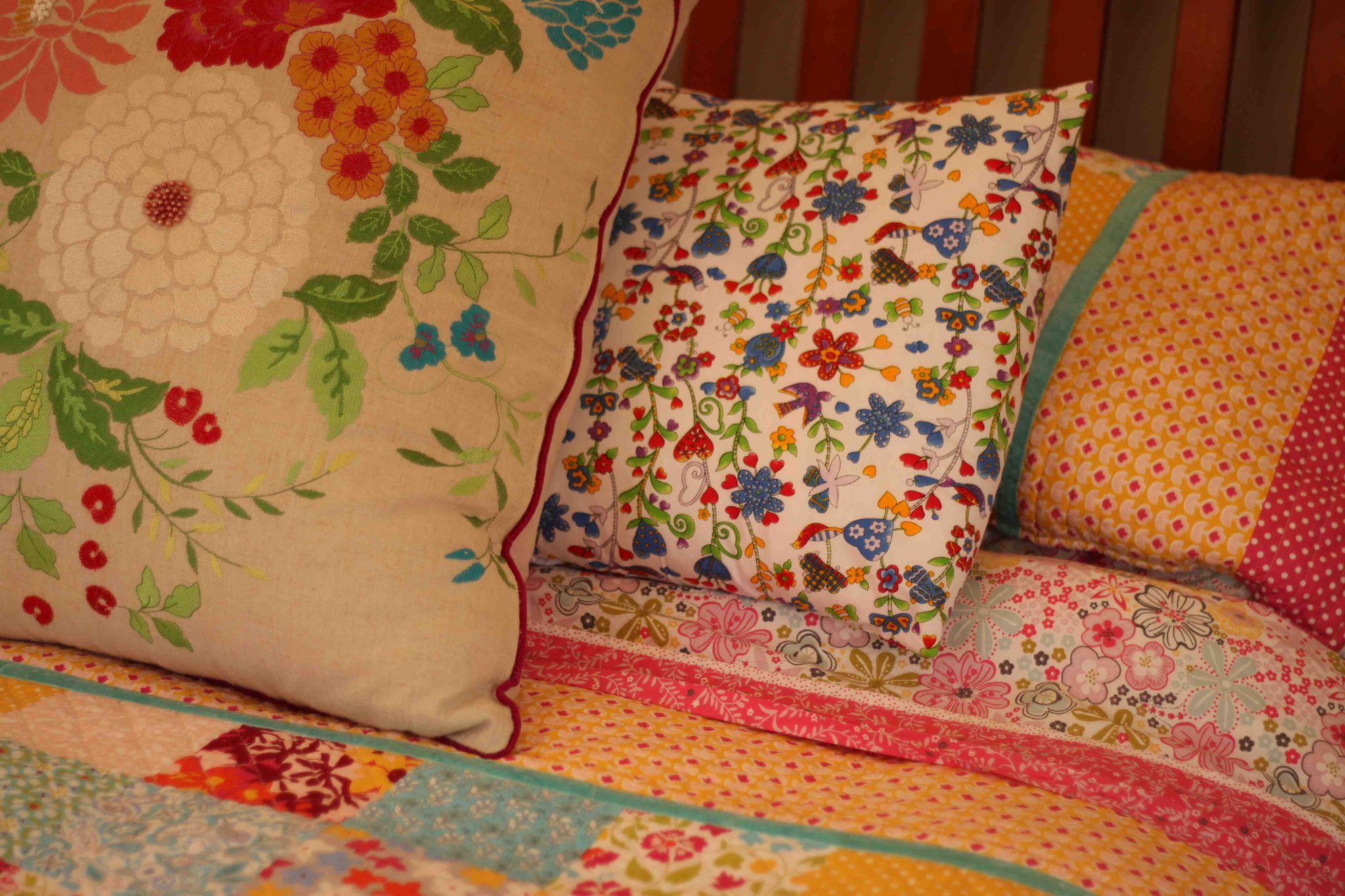 It's often this tidy too, with Beth confessing to being a total clean freak (her words!). "I was born that way I think. As a young girl my bedroom was always spotless and I loved to decorate it in my own style. While having kids means that there is an element of mess, I keep on top of it. We always make the girls pack up their stuff when they are done and I always make sure that all kid stuff is away at the end of the day so Rob and I can enjoy the evening without stepping over bloody toys."
She also has a well documented clean sheet fetish. "I'm not sure where it all came from, but it's been around for some time. You could always find my bed made, even as a young girl. I am passionate about clean sheet day, crisp linen and a doona pulled so tight you could bounce a coin off it. Weird? You bet! Discussing it on the blog I've found many more likeminded people with a passion for good cushioning and pretty linen. I like mixing up the patterns, the colours, the textures you name it. I've got linen sheets, damask sheets, flanelette sheets, 1000 thread count sheets… I love me some sheet."
Although a roaring fire definitely helps with the cosy feel, Beth says it's something anyone can achieve. "The key is lots of artwork on the walls. It doesn't have to be fancy, or expensive. Our walls are filled with artworks from the girls, paintings I've done myself, photographs and then a few pieces we have picked up along the way. Rugs are key too, as are cushions and lamps. If you have those things, I think you have cosy."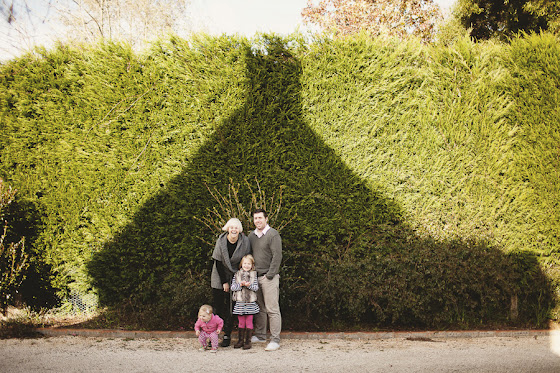 For more on clean sheets, all manner of family loveliness, funny writing and delicious recipes,
head to BabyMac
. She's also recently launched a lifestyle magazine for iPad called Beverley, for all you modern day Mrs Beetons.
You can find it in the Apple Store.
 Thanks Beth, for sharing your home with us.