While Aussie design talent is our focus here at Interiors Addict, occasionally a fabulous overseas project piques our interest. Located in Jen's motherland, this award-winning London terrace renovation spreads over seven sensational storeys and we think you'll love it as much as we do.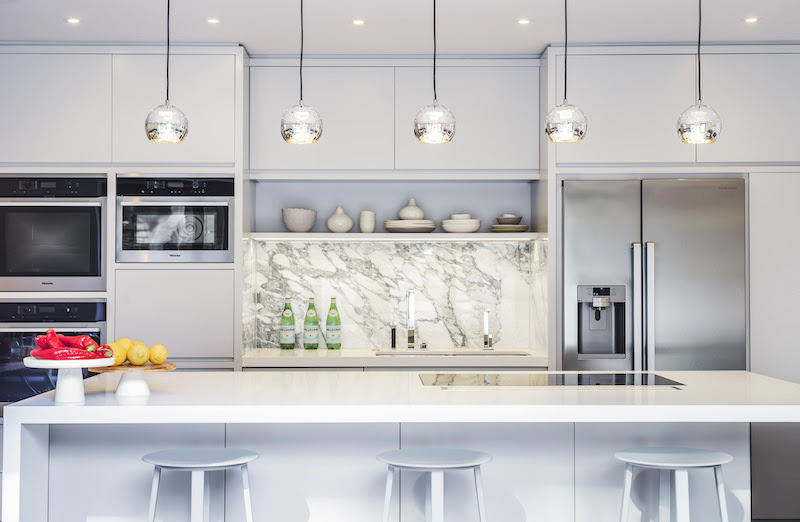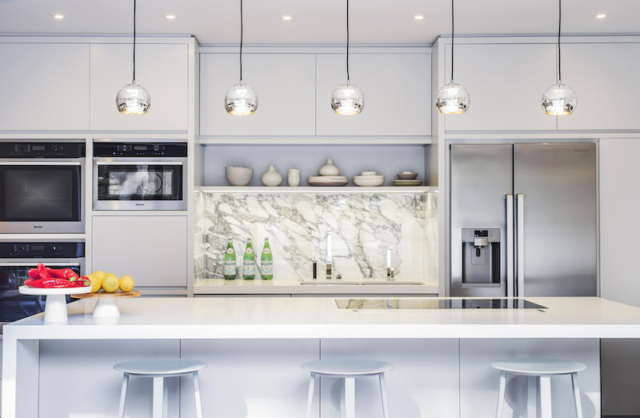 "The brief was to create a contemporary family home, not in a stark clinical sense, but rather, colourful and practical," says LLI Design director Sam Lee, the firm responsible for the renovation. Said colour is scattered throughout the home, with a recurring blue theme and also in the form of the owners' large collection of vintage travel posters.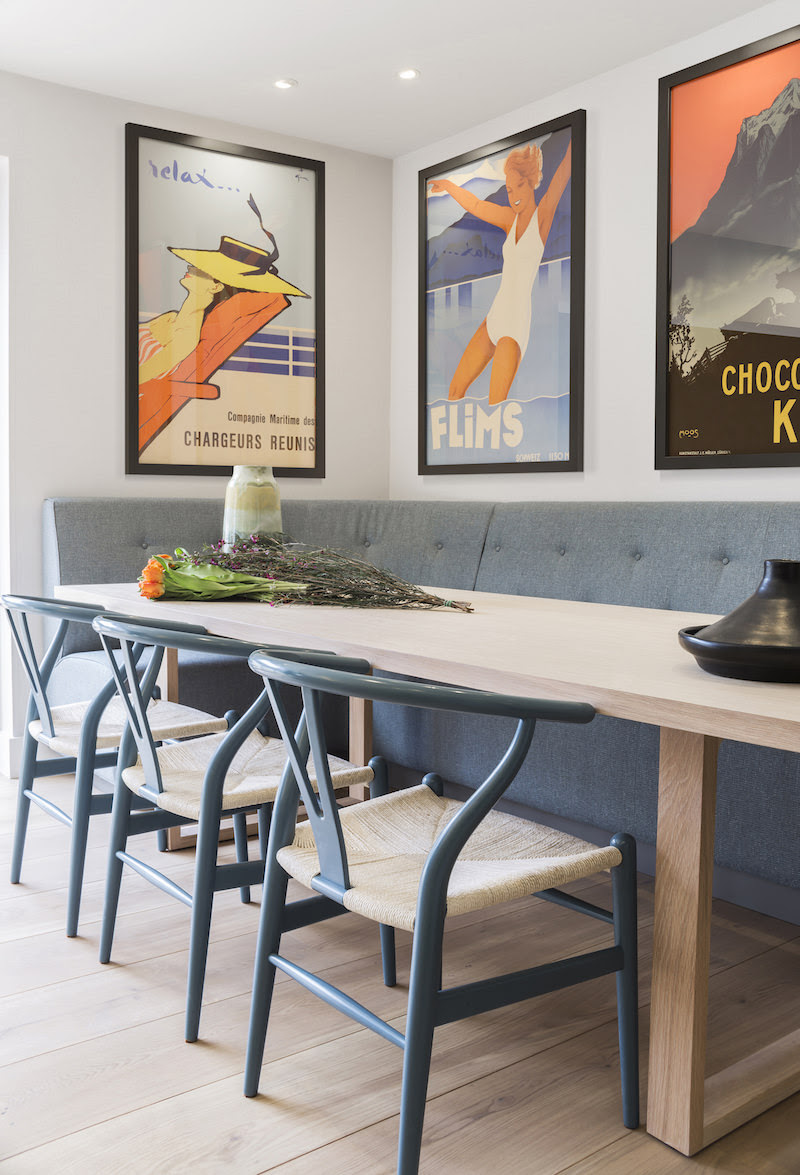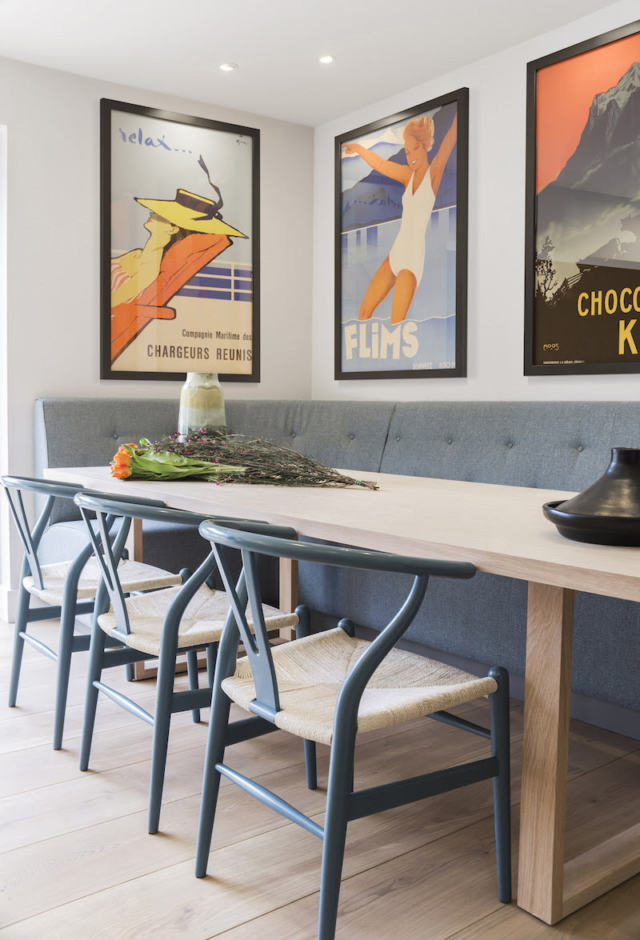 At 3500 square feet in size, and with generous rooms, the central renovation challenge revolved around changing the home's flow. "Overall, the rooms seemed disconnected from each other without flow or relationship between them. The staircase and hallways were poorly lit and had a gloomy feel too," says Sam who brought light into the staircase by adding extra skylights on the top floor and a floor-to-ceiling window on the third-floor landing. The seven levels are connected by a central core staircase.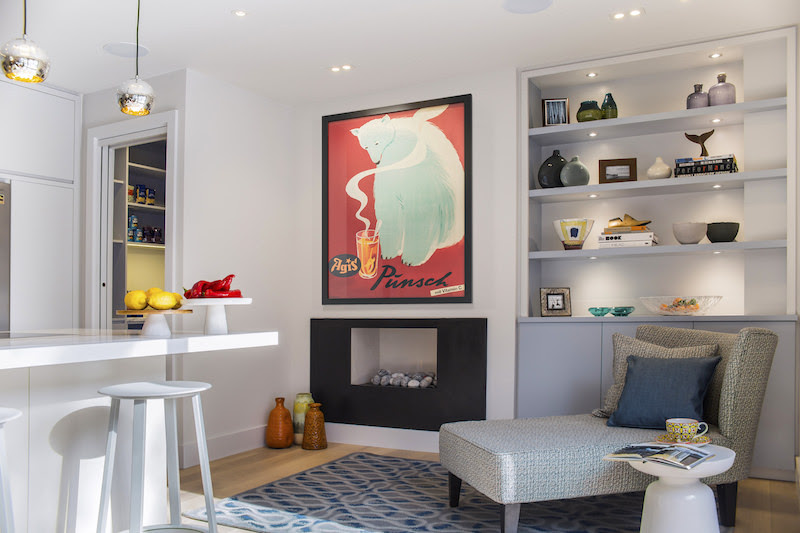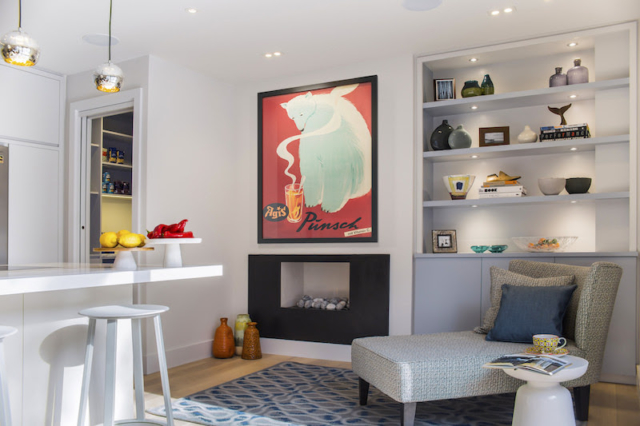 The key to the overall success of the design was to re-think the dynamics of all the spaces and change the existing layouts to provide flow," says Sam of the project that recently won an award in the 'Interior Design London' category of the United Kingdom Property Awards.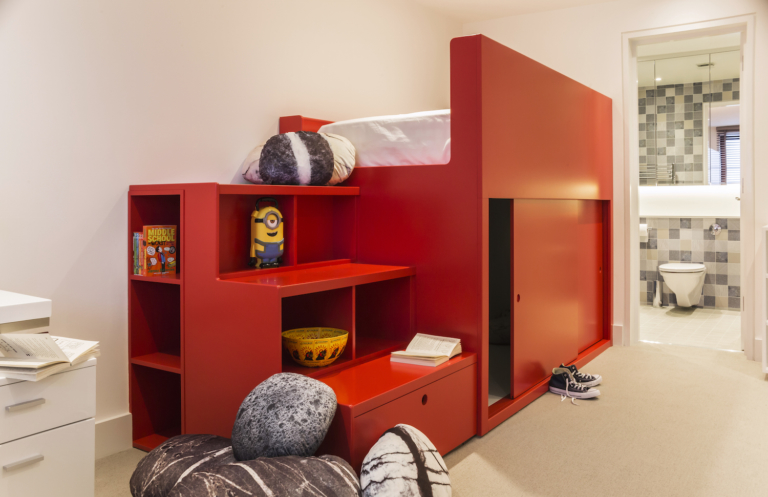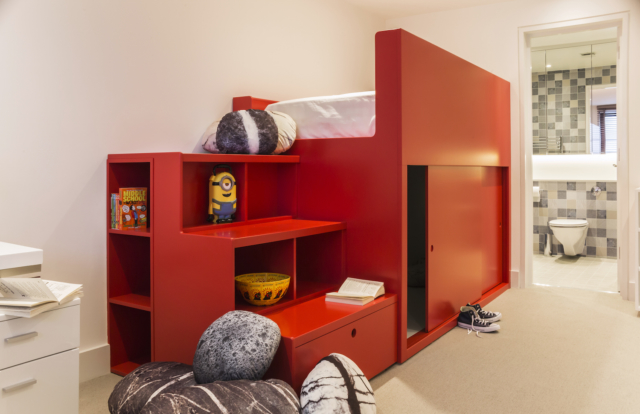 And when it comes to fabulous design features, a standout space is one of the children's bedrooms. "On the fourth floor, bedrooms two and three and the accompanying ensuite bathroom were redesigned as personal spaces for the family's children. In bedroom two we designed a fun, mid-height bed unit with storage shelves to be used as steps up to the bed and a den underneath with sliding doors," says Sam.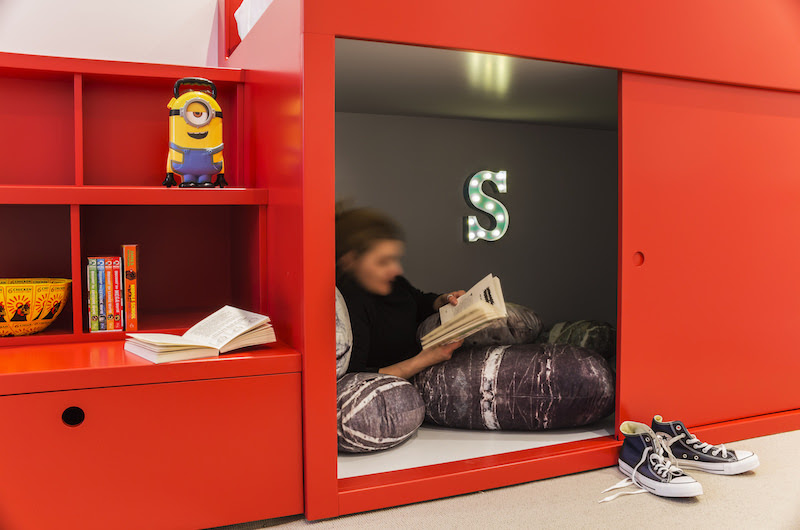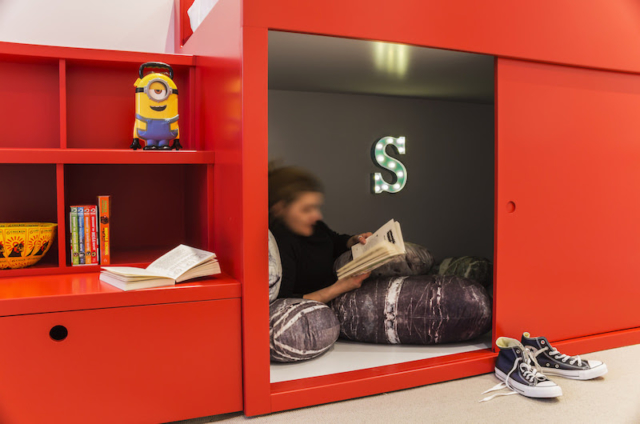 The fourth floor also contains the children's ensuite complete with unique feature tiles and custom blue joinery. "We redesigned the bathroom with more storage and specified interesting feature tiles," says Sam.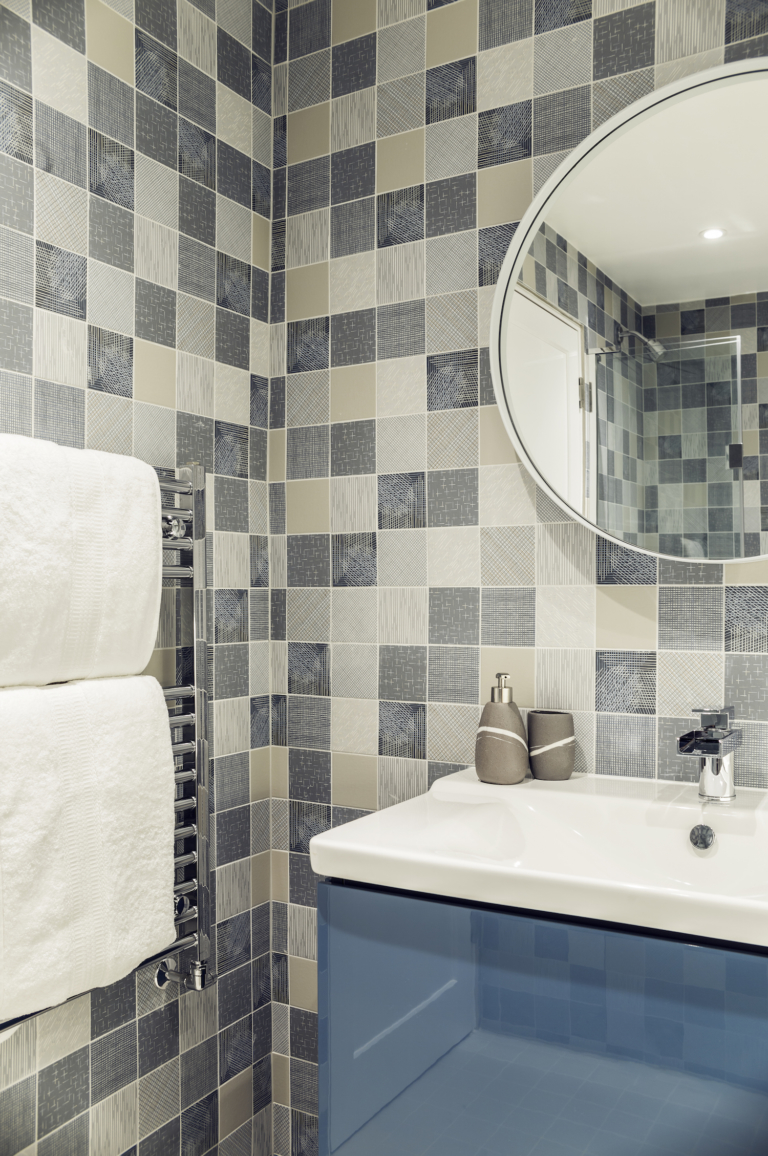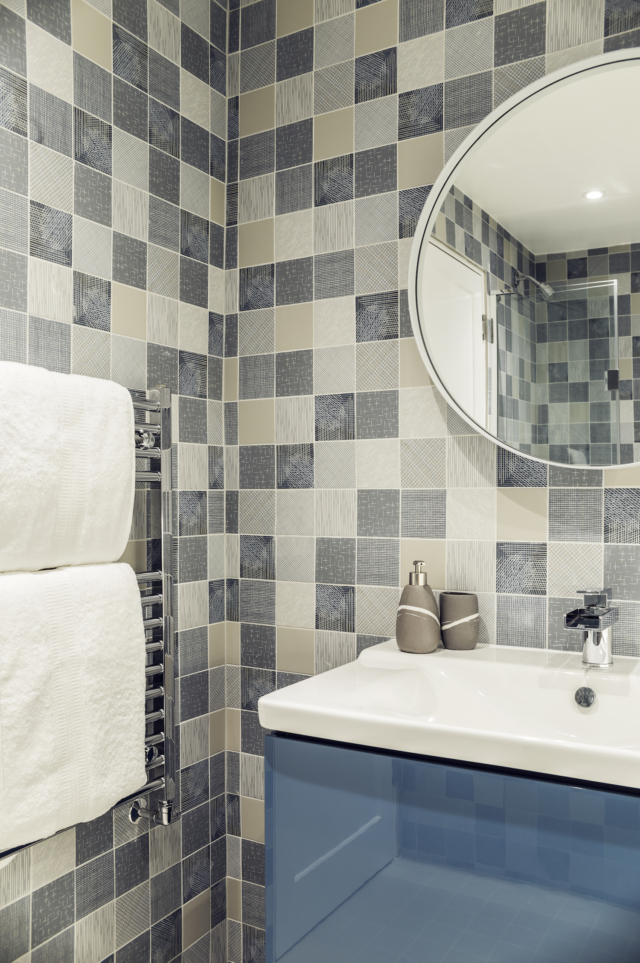 The formal living room is an inviting space, the hero of which is the statement fireplace and log feature. "We removed the existing fireplace and designed and installed a contemporary bespoke Pietra Serena stone fireplace with clean confident lines," says Sam who also designed bespoke storage and display units either side. "We also specified a large and very comfortable L shaped sofa and ottoman as well as some comfy armchairs with tables and lamps beside them," says Sam.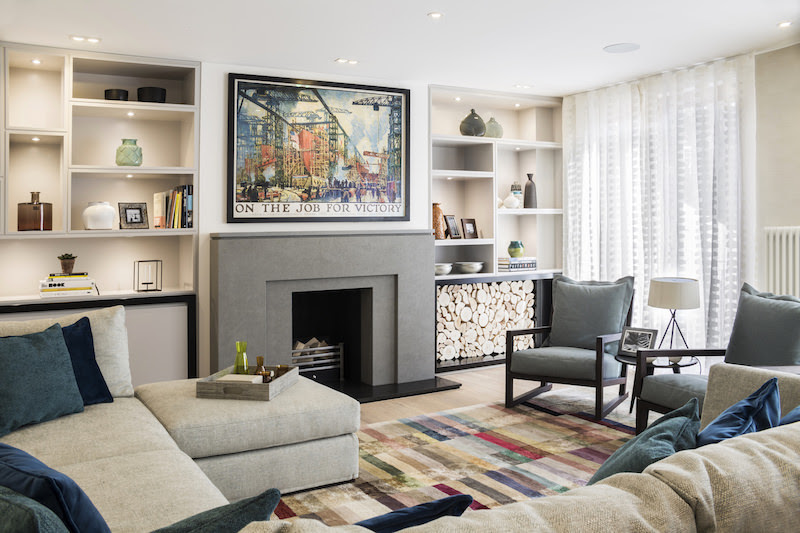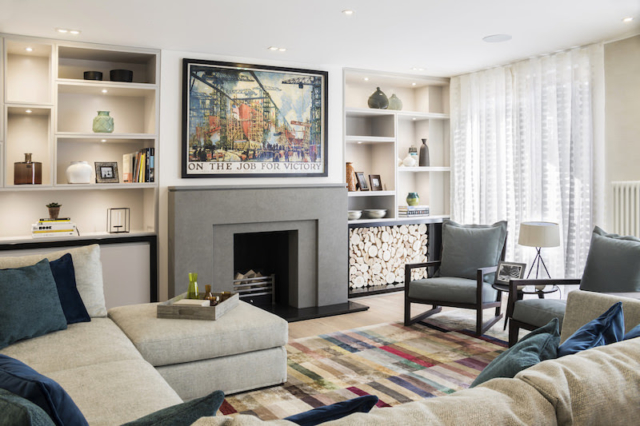 "The utility room featured bespoke joinery units to accommodate an airing cupboard, washing machine and dryer. They were installed at waist height with washing baskets under so there was no need to bend down to change over the washing," says Sam.  An unexpected feature wall of Cole & Son's iconic Fornasetti "Clouds" wallpaper completes the space.