Located just an hour out of Melbourne, Clifftop at Hepburn is a one-of-a-kind country escape that blends industrial and minimalist style with all the creature comforts of home, plus so much more.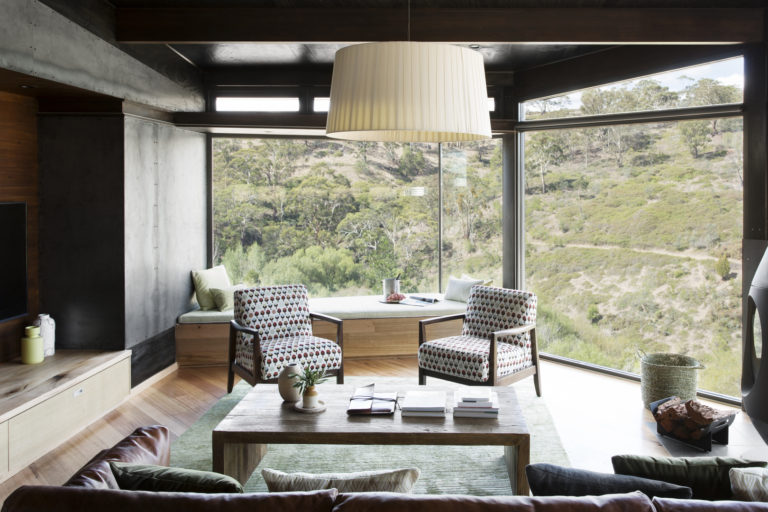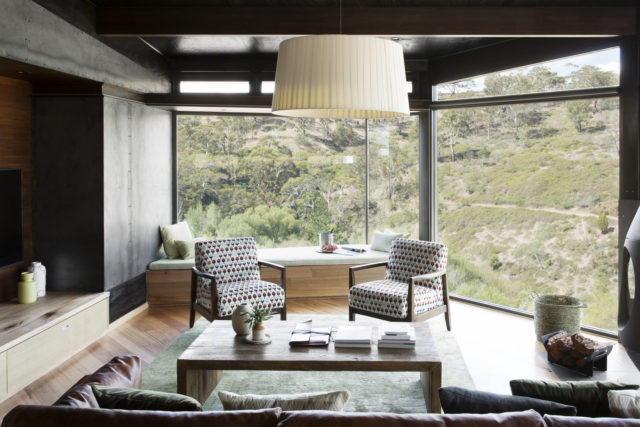 "We wanted the retreats to have everything that people don't have at home and nothing that they do," says the owner David Penman who engaged the architect Robin Larsen of TreeARC to design the gorgeous properties that were recently bestowed the Stayz 2016 Holiday Rental Award for 'Best Interior Design Property.'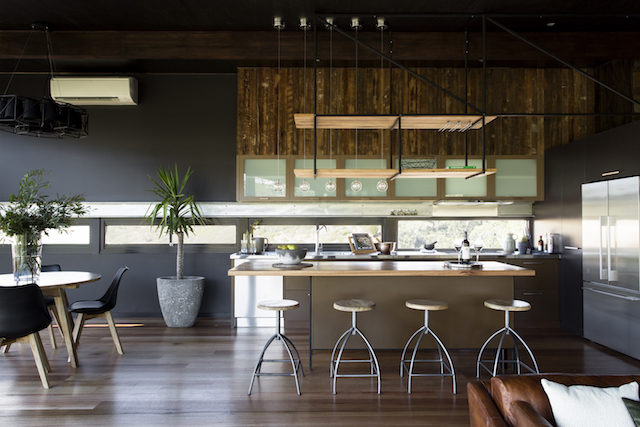 "We put all of the power in Robin's hands and he was able to to overrule any decisions my wife and I made. For example, I had to present 300 lounges before I found one that met his approval!" says David which goes to explain the level of attention to detail to be found in this property.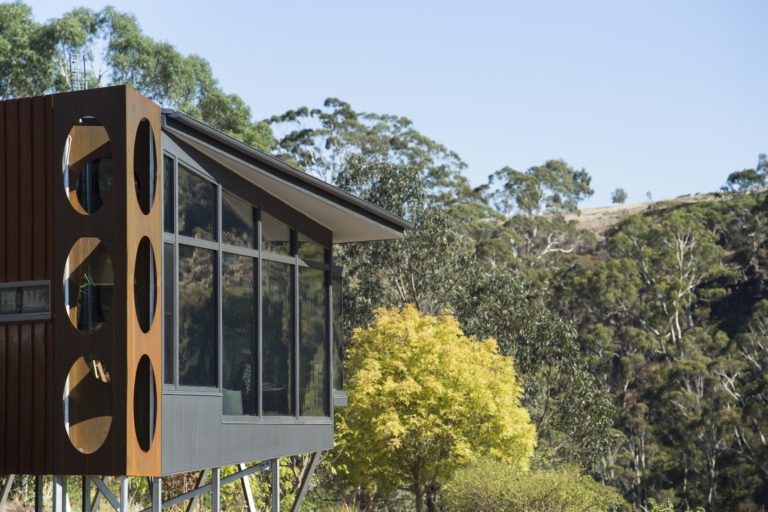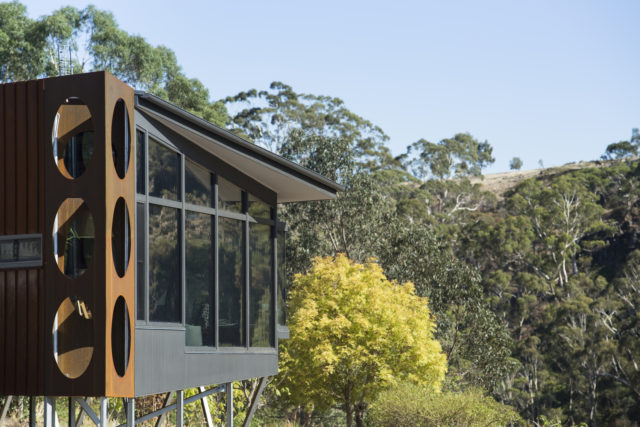 "We wanted that wow factory and for people to want to touch everything," says David of the industrial, minimalist properties that feature towering windows that take in full-height panoramic views across the native bushland below. "I would describe it as industrial and minimalist with a rustic twist – open wooden beams, steel, entry rampart walkways and a rusted corten steel façade make it feel really earthy. We wanted the feel to be very raw. For example, there is raw metal that features factory markings and the builder wanted to sand them off – I was adamant the marks stayed. It makes for a very dramatic feel," says David.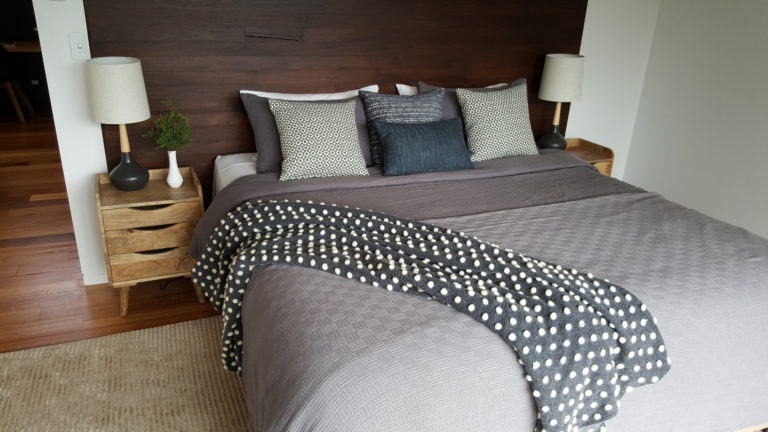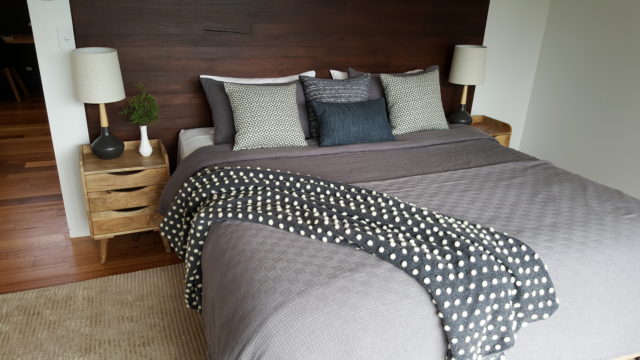 The soft furnishings were introduced by the stylist Belle Hemming, and they soften the industrial vibe and add to the property's luxe feel too. "We want the properties to feel super luxurious but we also want people to feel at home too. We want people to sleep on the lounge, lay on the daybed and put their feet up on the coffee table," says David.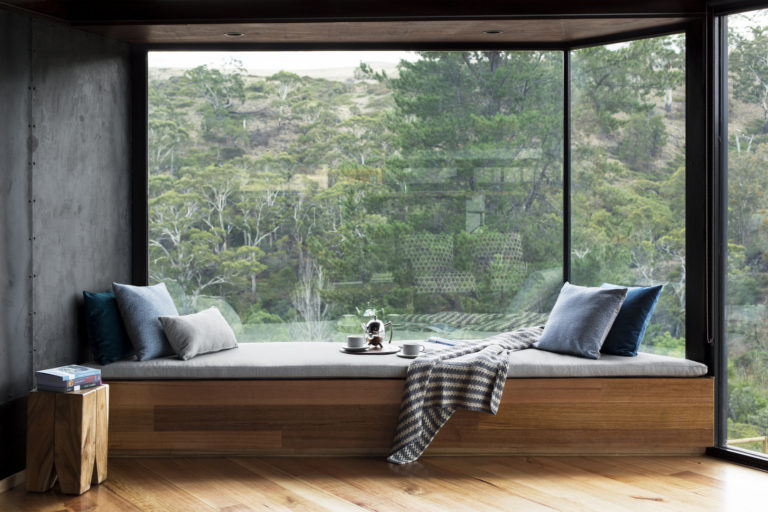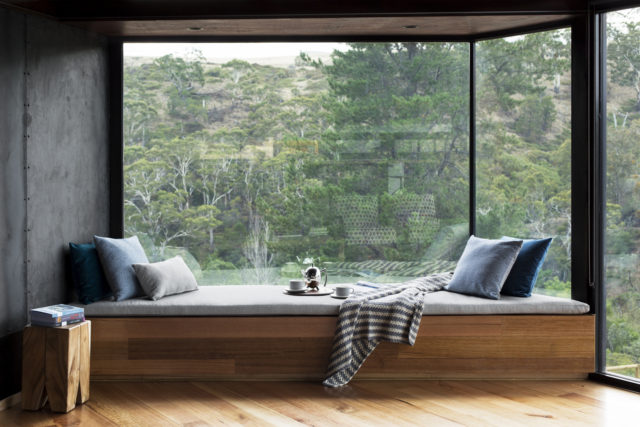 The three properties also feature two-person spa baths, Oblica Ove fireplaces imported from France and one even boasts a $10,000 massage chair. "One of them has a fully functioning Lord of The Rings pinball machine, while another has a retro arcade game featuring 1400 games including Pacman and Space Invaders. That's a great one for families," says David who also confirms that the property welcomes children – unusual for luxury properties in the region.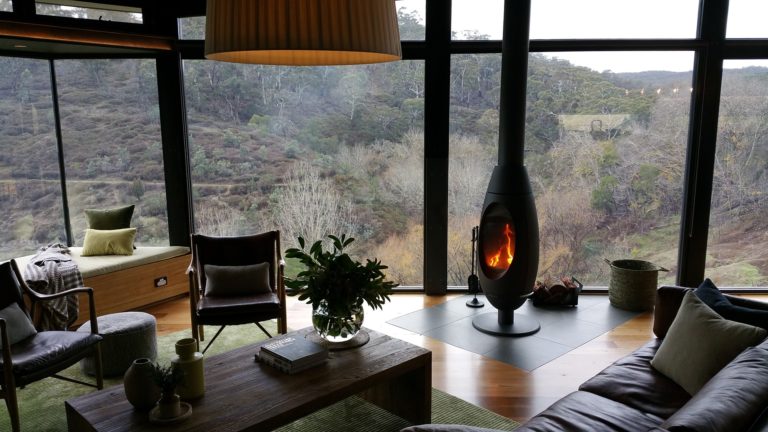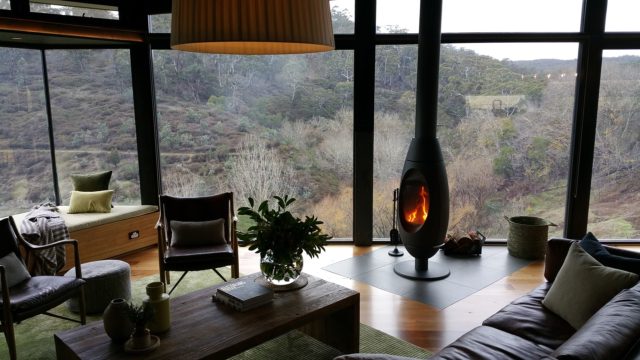 Based in Hepburn Springs which is alongside Daylsford, there is plenty to do should you want to venture out. And with prices from $349 per night, it's a surprisingly affordable option also, given the size and standard of the accommodation. "Obviously the business needs to be viable and is about making money but we genuinely love the region and want people to be able to afford to visit," says David.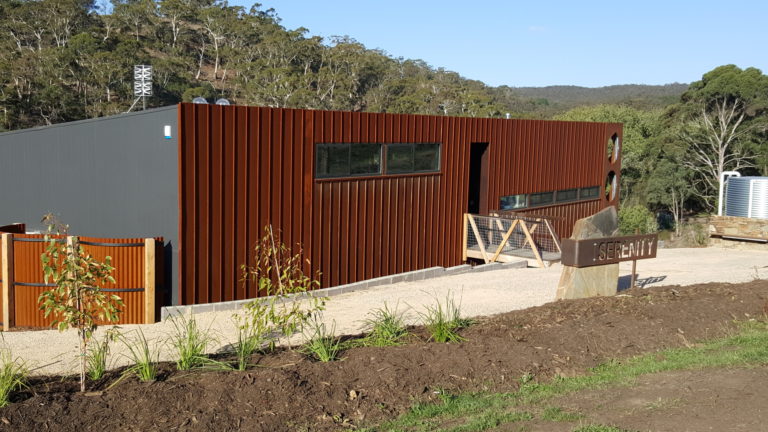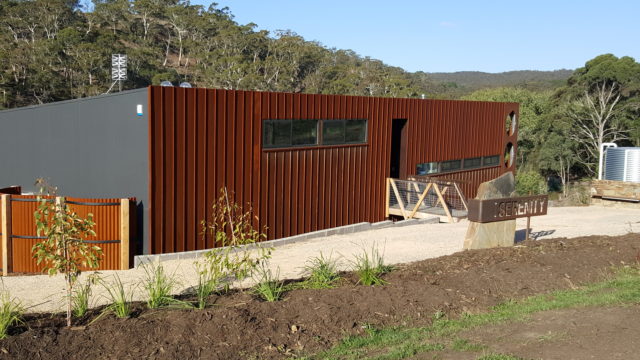 Book your stay online at Stayz.