From the outdoor bath trend to some rather gorgeous textured tiles and a Sydney accessories pop-up shop, there's plenty to whet your bathroom appetite this month.
Artedomus textured tiles: A geometric, tactile look, tile merchant Artedomus has noticed a surge in demand for textured mosaic tiles of late. Ideal for adding an extra dimension to interior walls, we love this look. POA.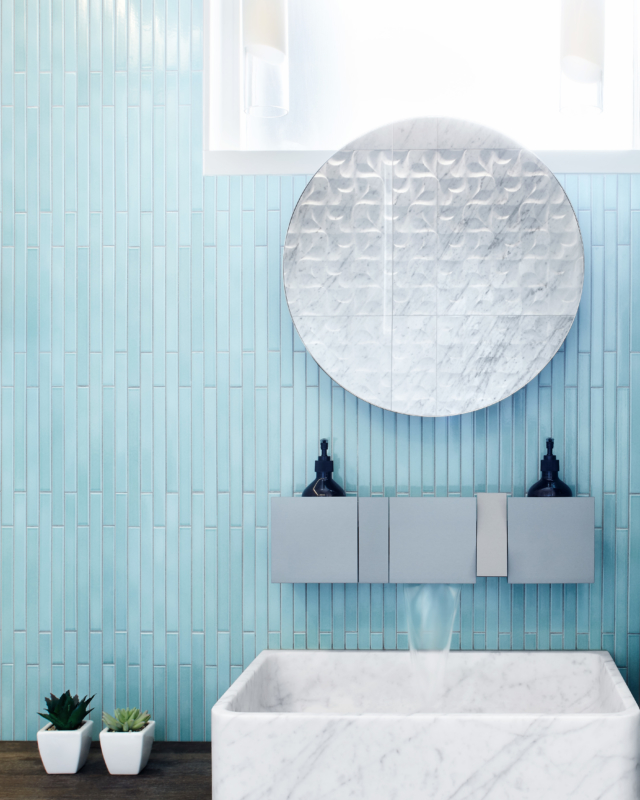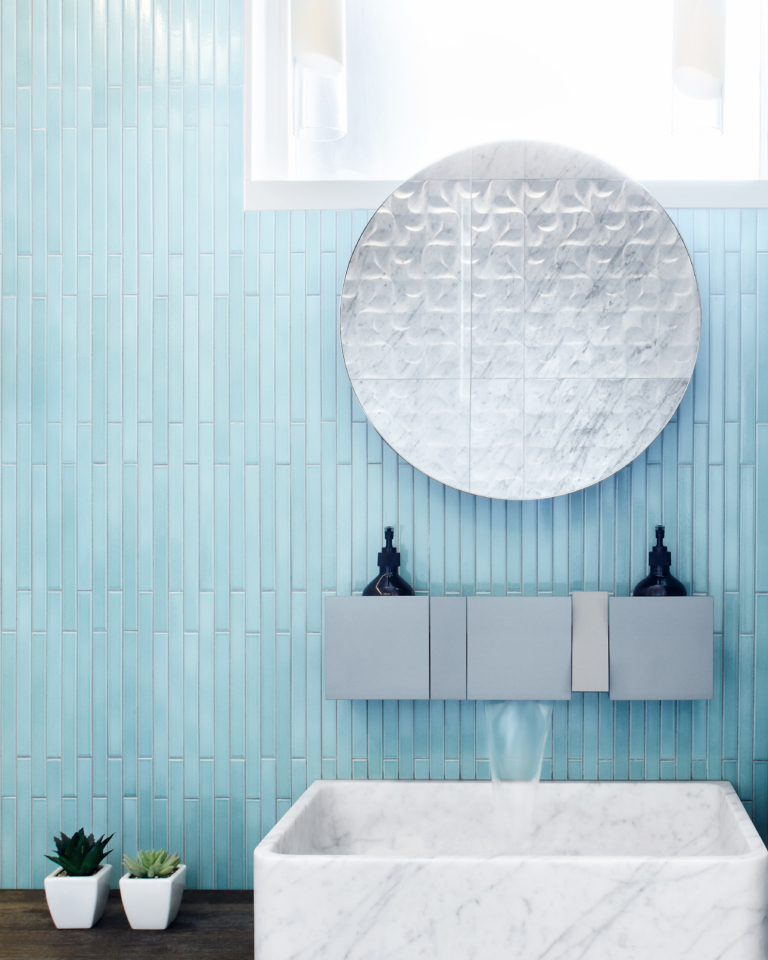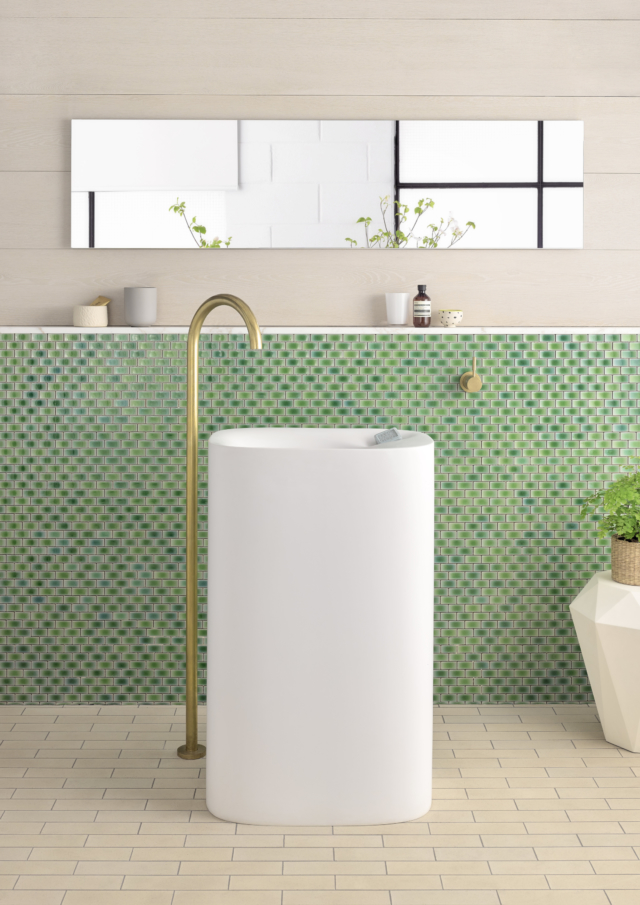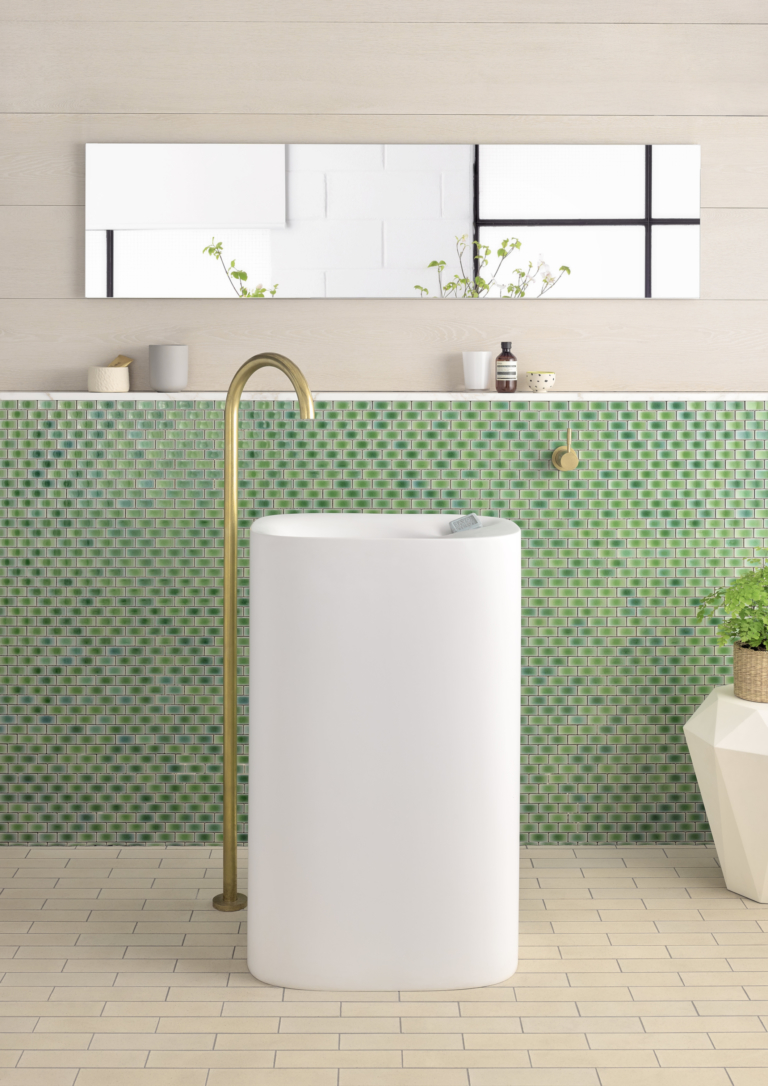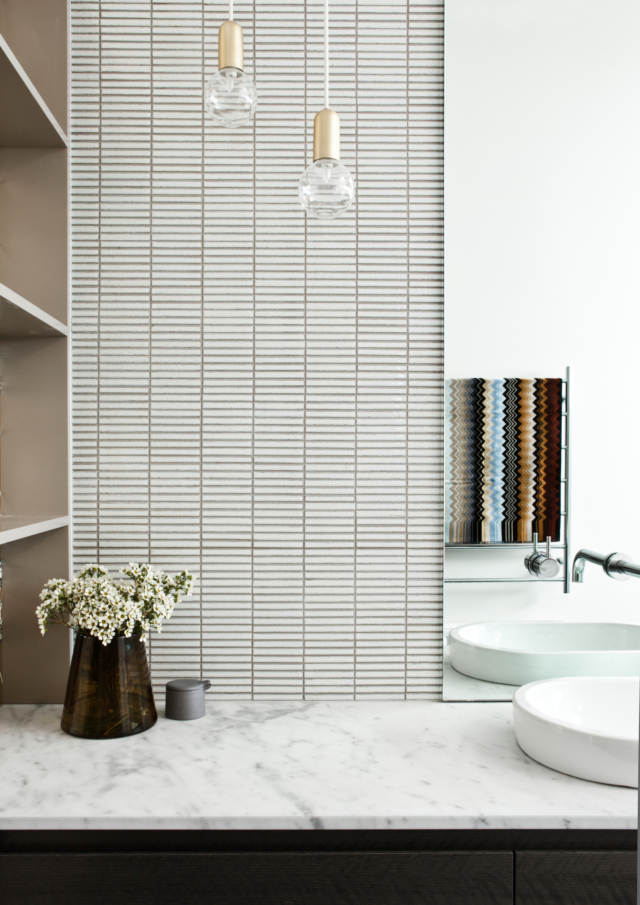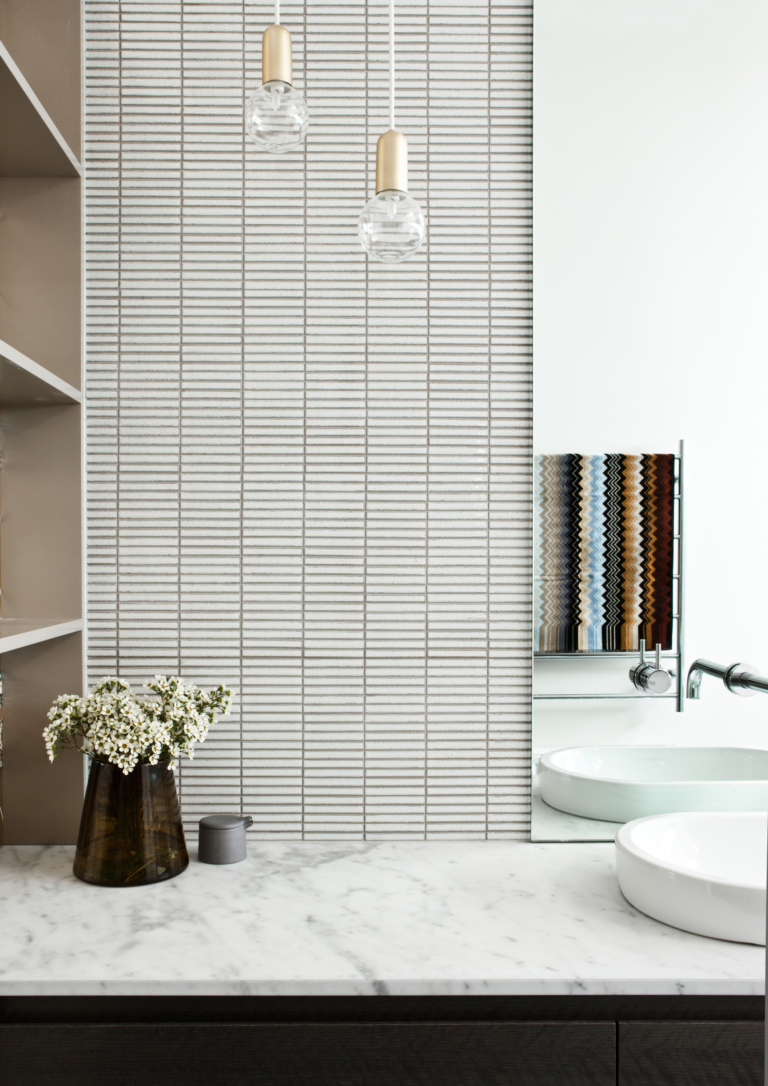 Rogerseller Tectonic shower collection: This new shower range combines water, light and steam extraction in one sleek fitting. The ceiling mounted shower head offers 'drenching rain' or 'massaging' waterfall settings, while a soft halo of LED light subtly illuminates the space. The fitting, available in brushed or polished stainless steel, has an extraction fan to lift the steam away. From $890.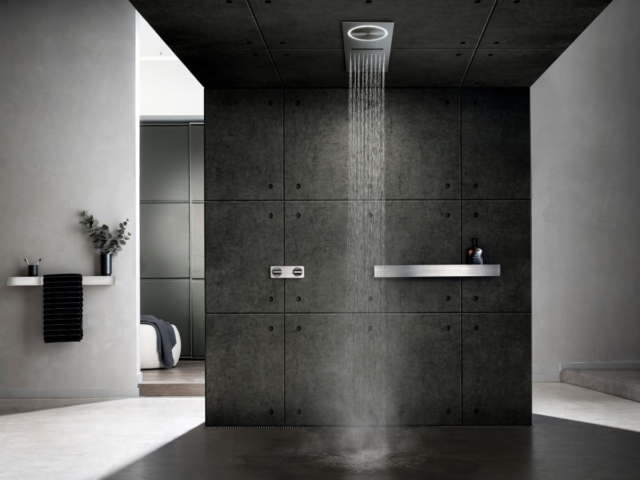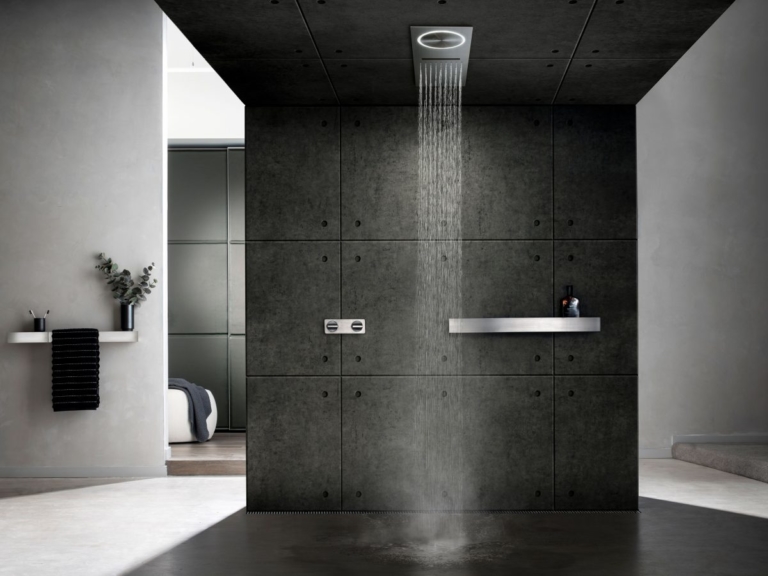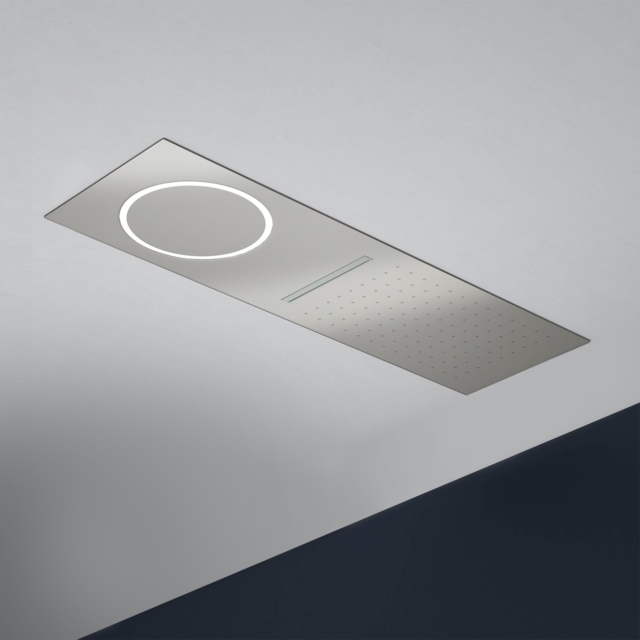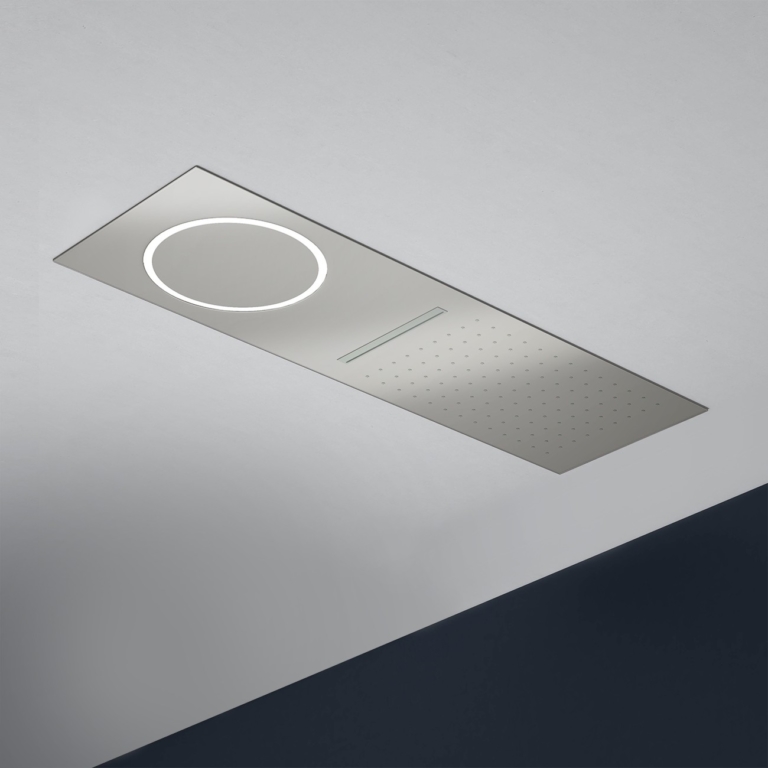 Oliver Thom Sydney pop-up shop: "In the past few years, we noticed there was a gap in the market whereby customers were struggling to find quality bathroom accessories to complement their freshly renovated bathrooms. This is where Oliver Thom comes in," says Marc Reed, managing director of Candana, the parent company of the brand.
To celebrate one year of trade, the luxe bathroom accessories e-tailer opened a pop-up store in the Sydney suburb of Woollahra this month. It's obviously ideal for Sydney readers and it's open until Christmas. Jen's accessorised her new bathroom with some lovely things from the shop (big reveal coming soon!).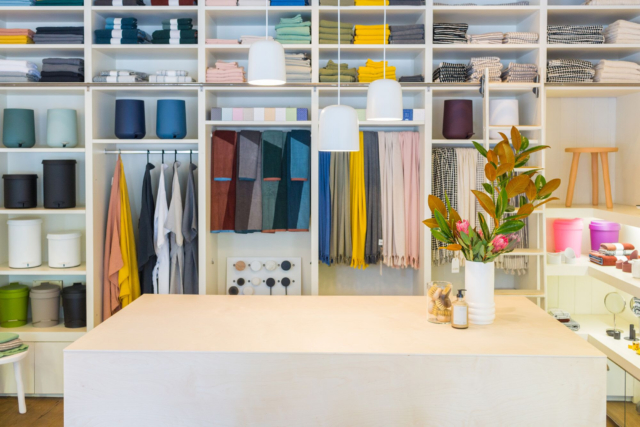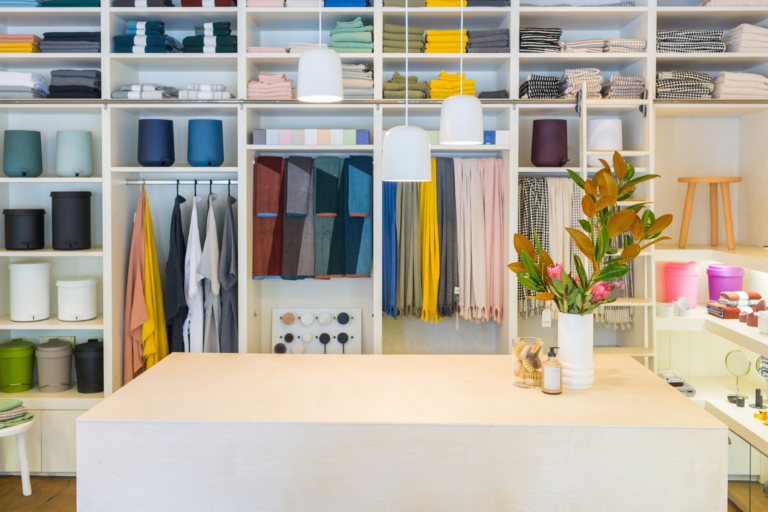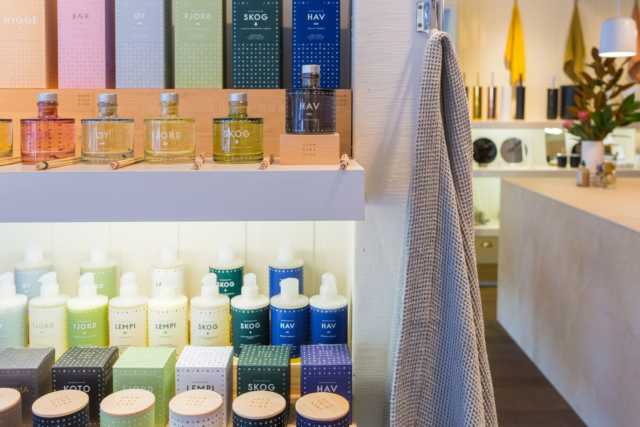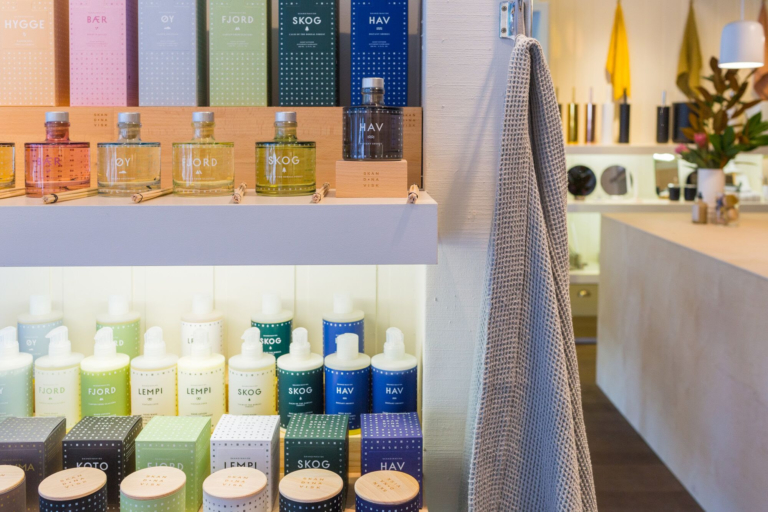 Outdoor baths: Given high-end resorts and hotels continue to invest in outdoor baths, it makes sense that the trend is trickling down to the home. "Outdoor bathing is such a fantastic way to reap the benefits of the outdoors without having to leave the comfort of home," says Emma Joyce, brand manager at Victoria + Albert Baths.
And for those with limited outdoor space, a bath is a legitimate alternative to a pool – they require less maintenance and are cheaper to run overall. "Consider installing your bath in a shady spot to give you the optimum cool down space during the warmer months," says Emma.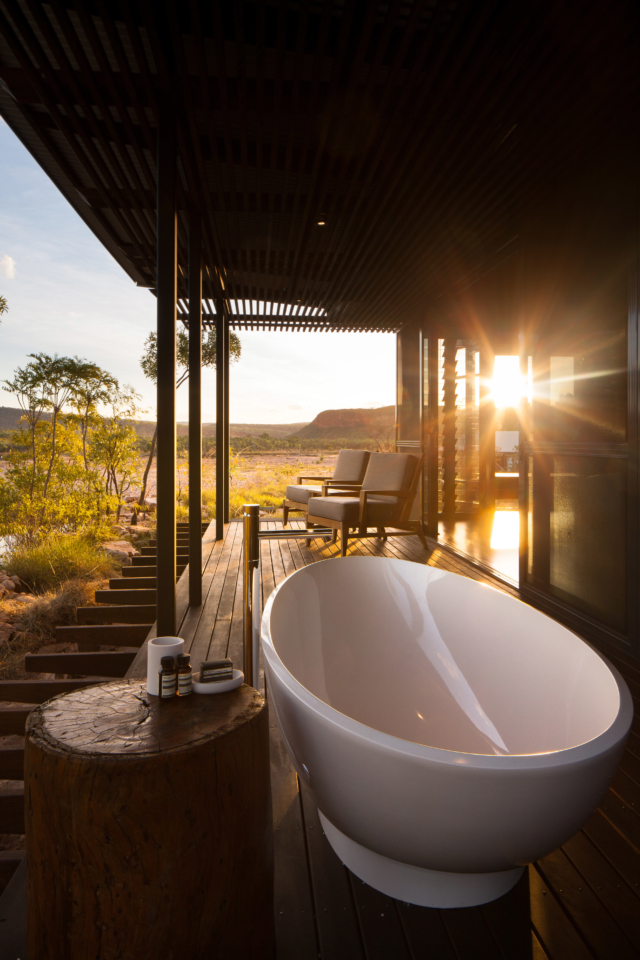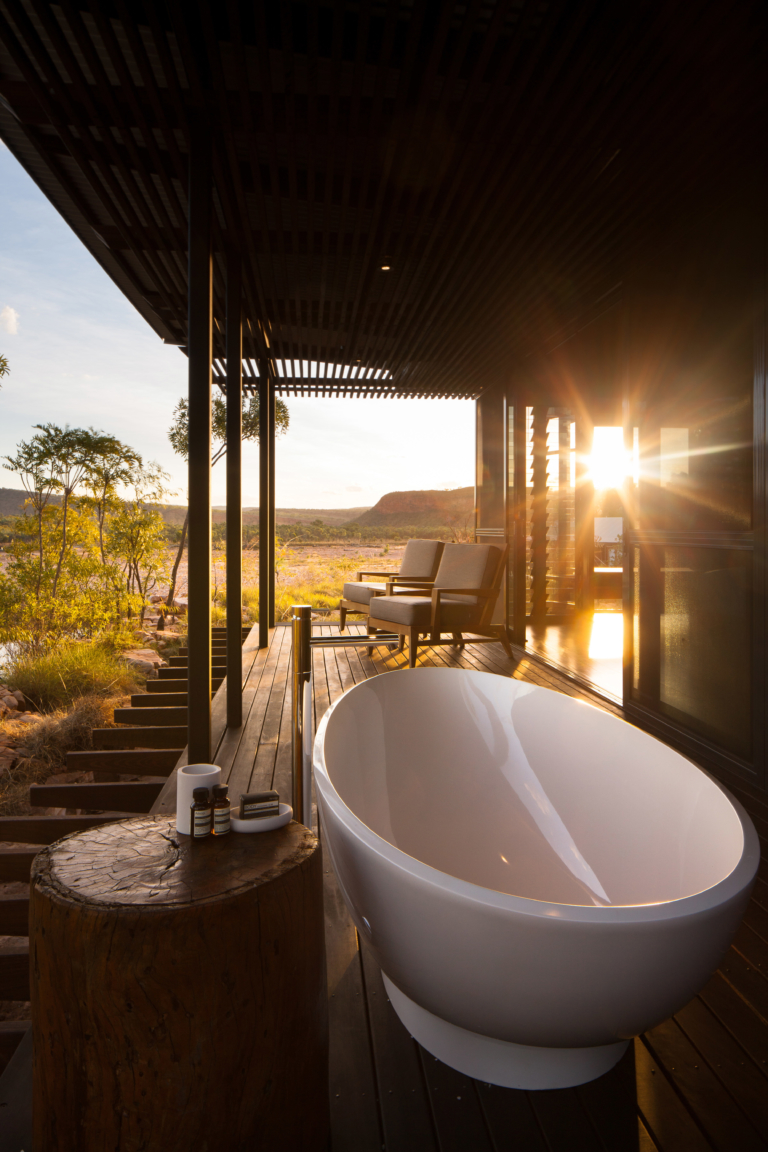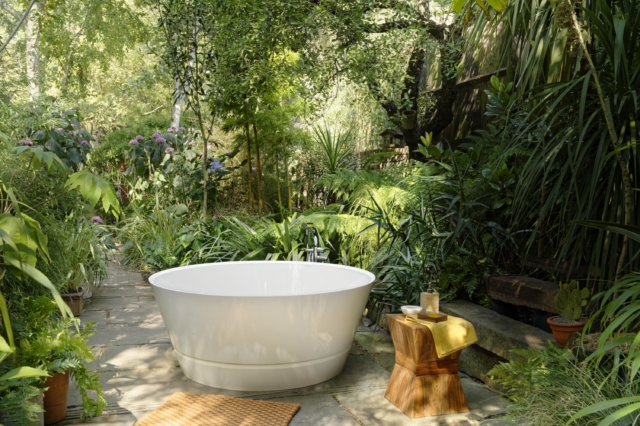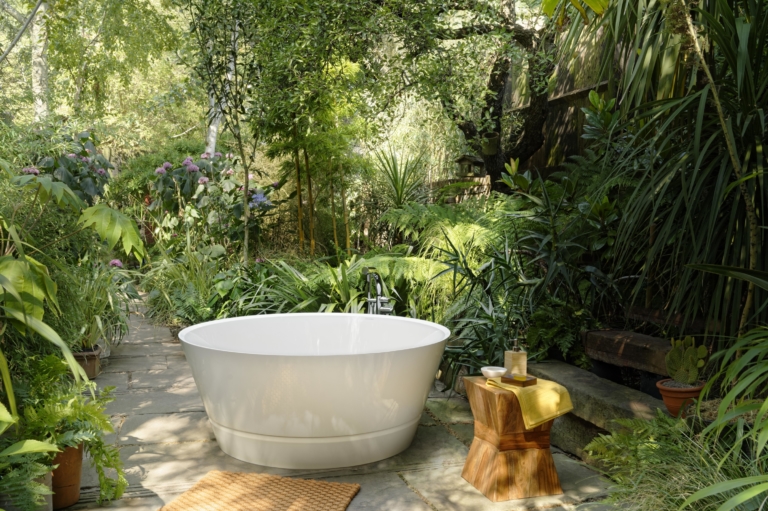 Beaumont Tiles Majorca tile: The bathroom retailer has added two new patterns to its expansive collection of Majorca decorative tiles – Antique and Chariot. Inspired by Morocco and the vivid blues of the Mediterranean, the statement range is rated for use on the floor and wall.