From industrial styled tap ware to a gorgeous new two-toned round concrete basin and chic resin bathroom accessories, this month has been a big one for new bathroom wares.
IB Rubinette's BOLD collection: This statement bathroom tap ware collection has a solid industrial vibe and features easy-grip wheel taps and an angled spout. The range is available in copper, rose-gold and black chrome and can be sourced in Australia at Paco Jaanson. From $600.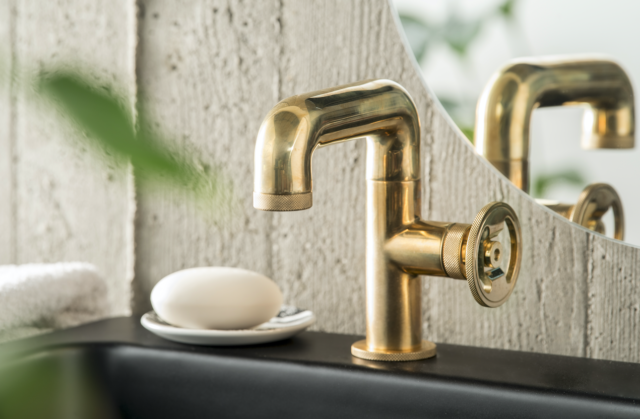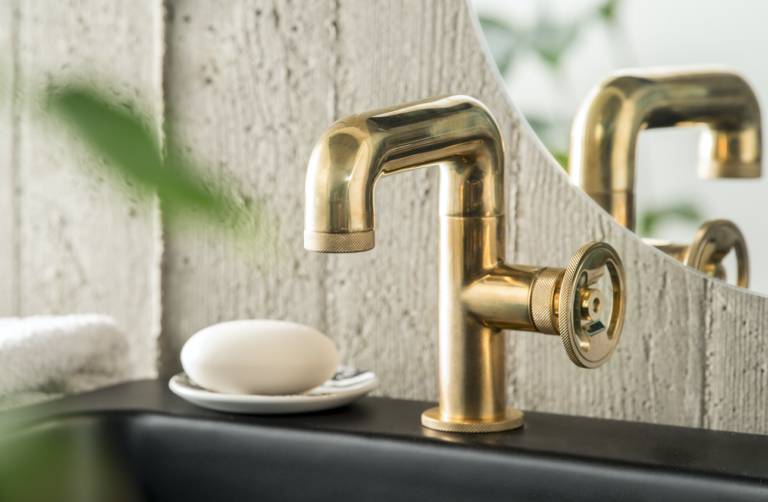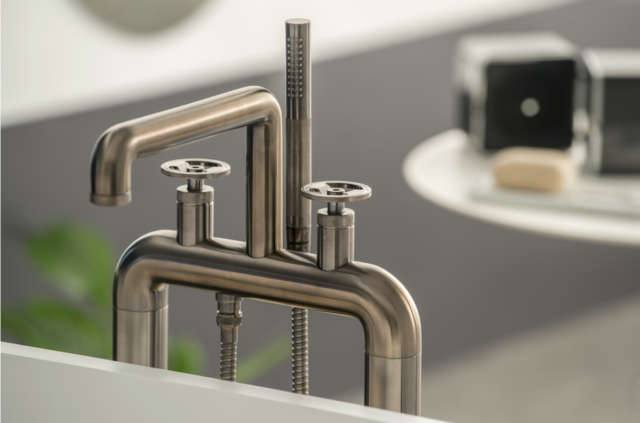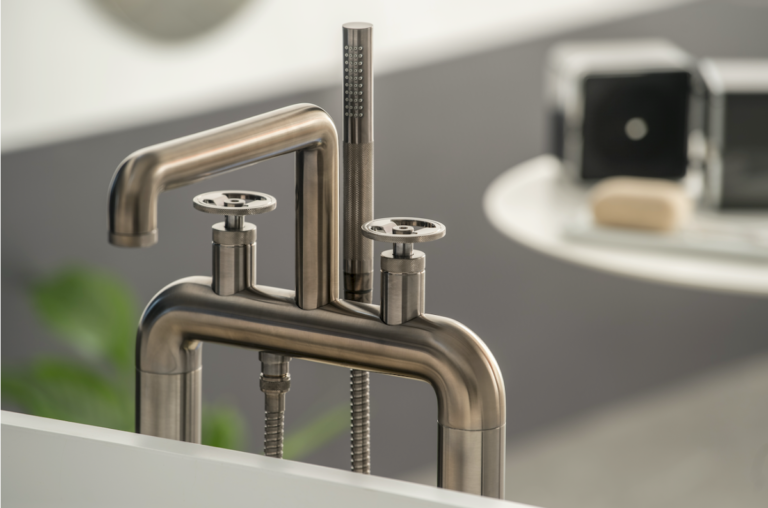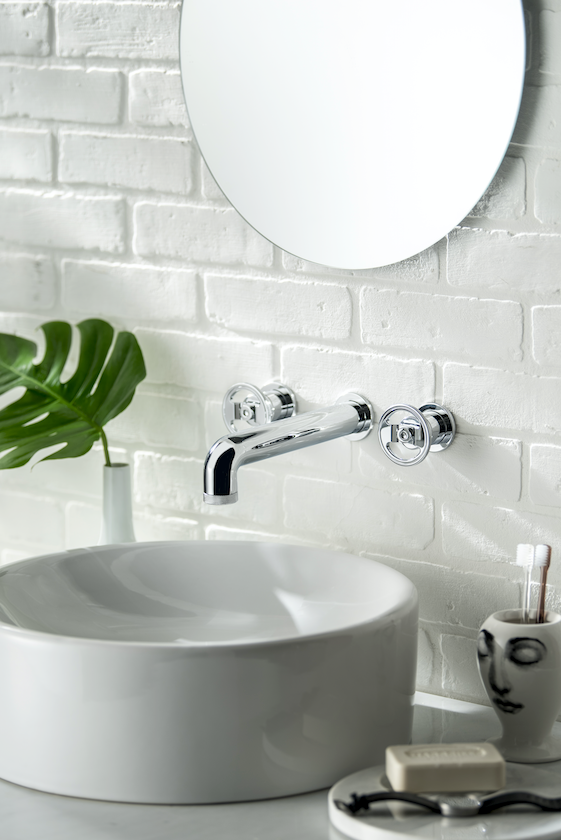 Nood Co. latest: The 'Stepp Basin Circle' is the first two-toned offering from Nood Co. and it's available in 14 pastel concrete hues including 'custard,' 'mint,' 'sky blue' and 'pastel peach.' $890.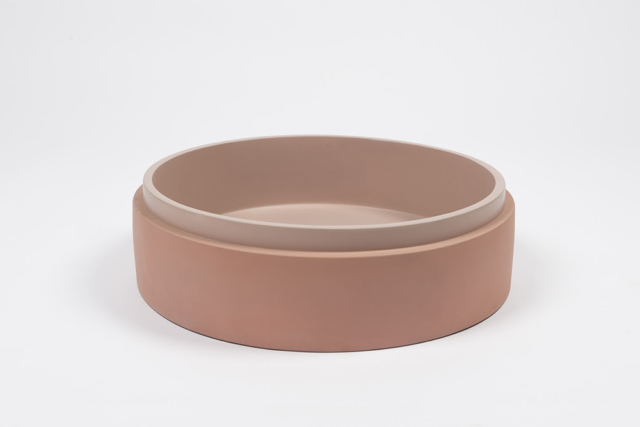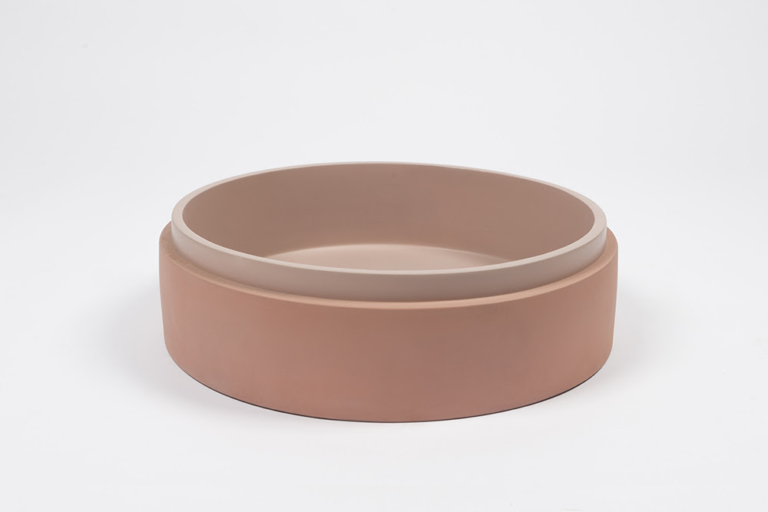 In addition to some of the colours mentioned above, the brand has also welcomed a host of other new colours available across all of the brand's 80 basins and furniture items. The brand has also introduced four new basin designs including the 'Vesl' (pictured below). From $830.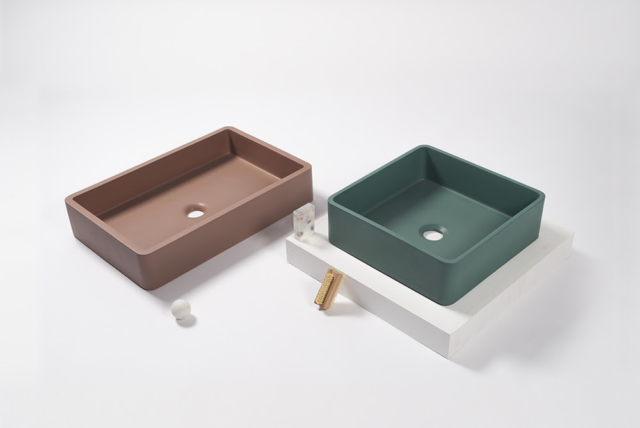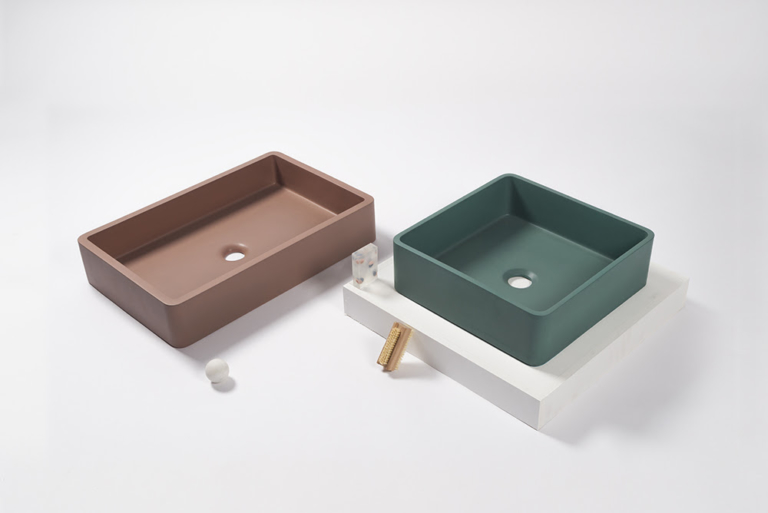 Victoria + Albert Taizu bath: Designed in collaborated with Hong Kong-based architect and product designer Steve Leung, the Taizu bath takes its name from a great Chinese emperor and has a beautiful, clean, circular shape. "I wanted to create an iconic bath that draws a connection between East and West, referencing the past with a view to the future," says Steve.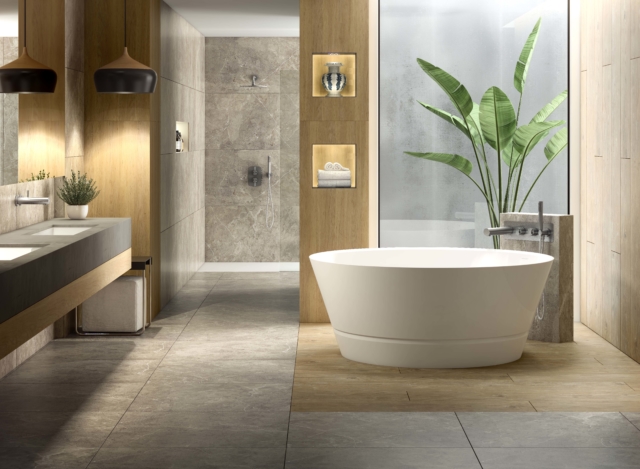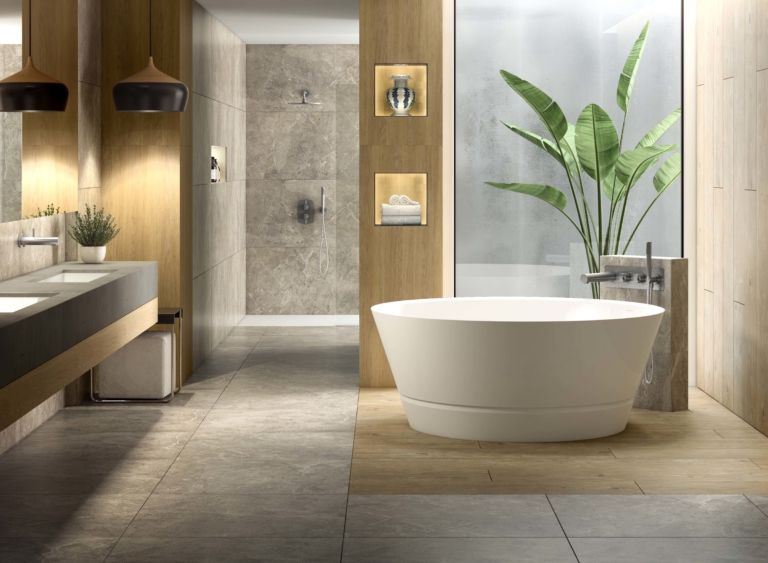 "Taizu celebrates the Chinese wellness philosophy in a minimal and contemporary design, crafted in a one-of-a-kind material," says Steve. From $7,400.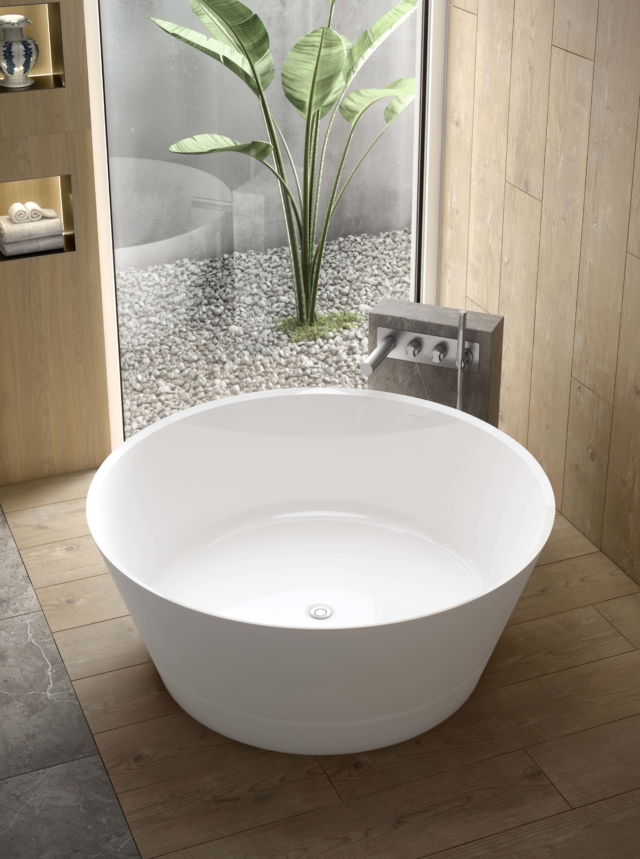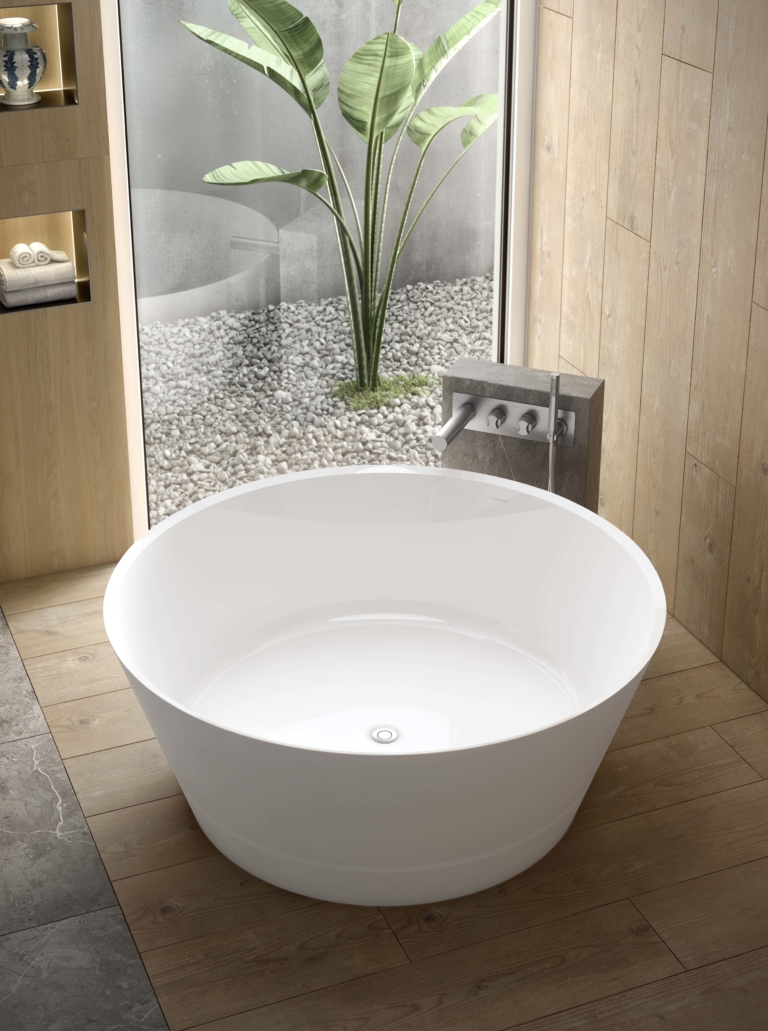 Beaumont Tiles 'Maison' range: A great way to inject the warmth of timber into your bathroom (without the moisture issues involved with using actual wood), this gorgeous plank style, timber look, matte tile is 1798mm long and is available in three colours – beech, cedar and noce. And in a rather clever move, no two tiles are the same which gives the look a real authenticity.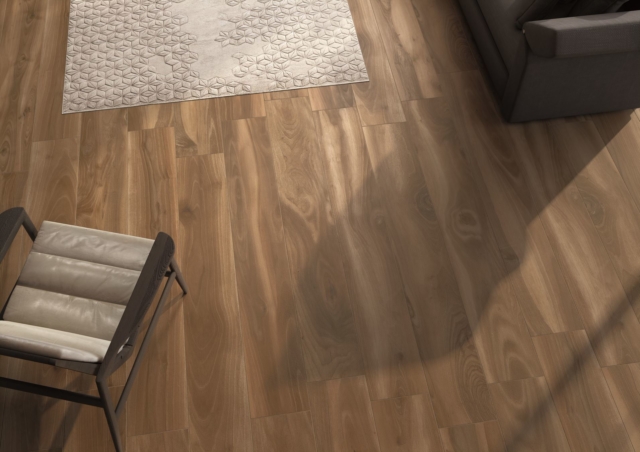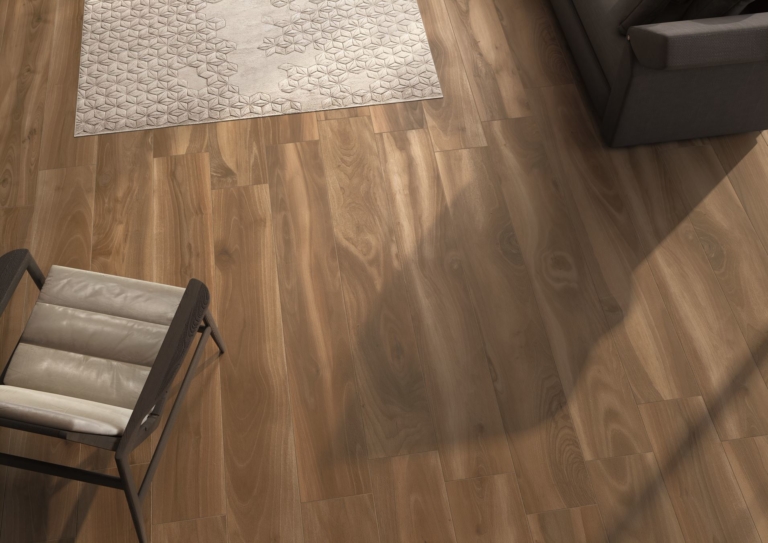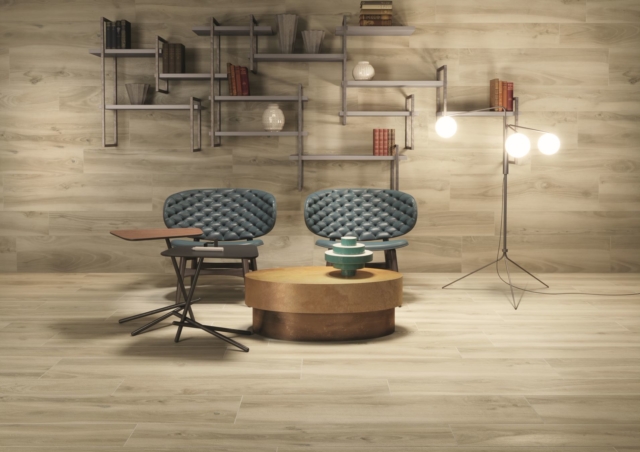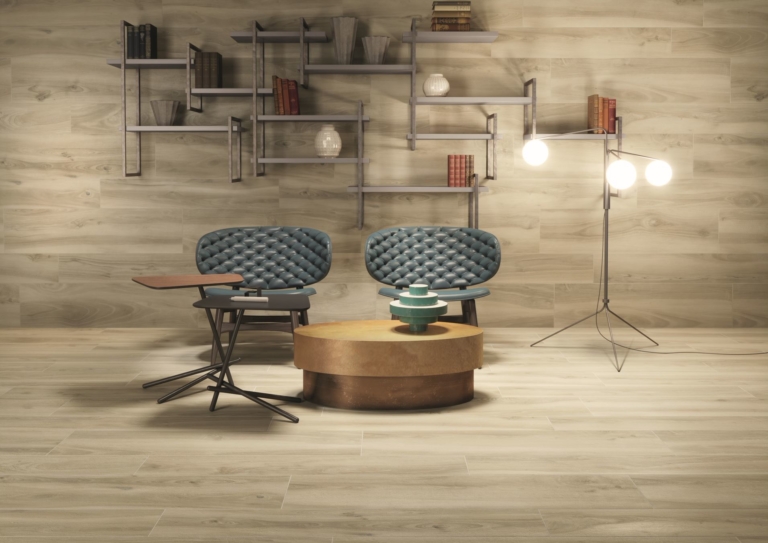 United Products: Created in Melbourne, United Products has collaborated with notable Australian designers and architects to create a range of functional, design-led bathroom fittings with a clean, minimalist and understated feel.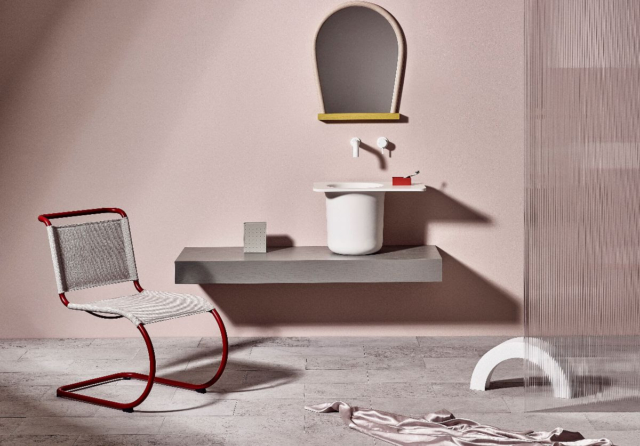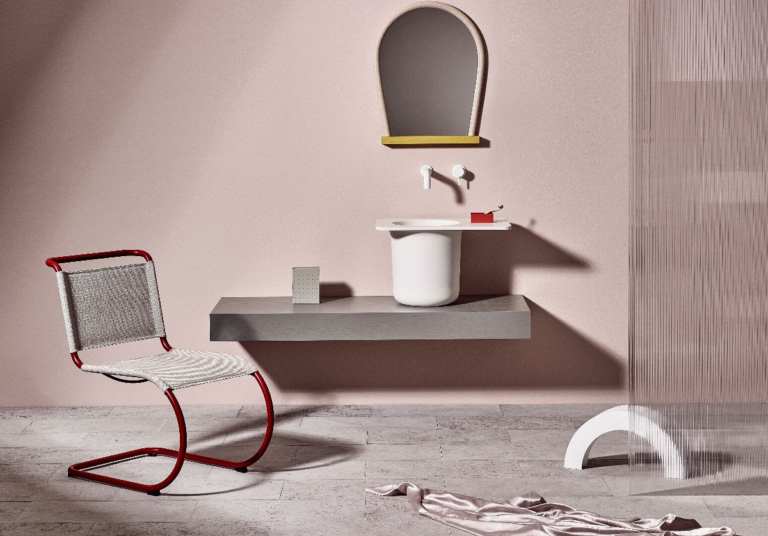 Sustainability underpins the brand too – the entire United Products range is made from a combination of natural minerals and resins. And while the material is designed to last a lifetime, it can also be 100 per cent reused to create another United Product item when its lifetime comes to end.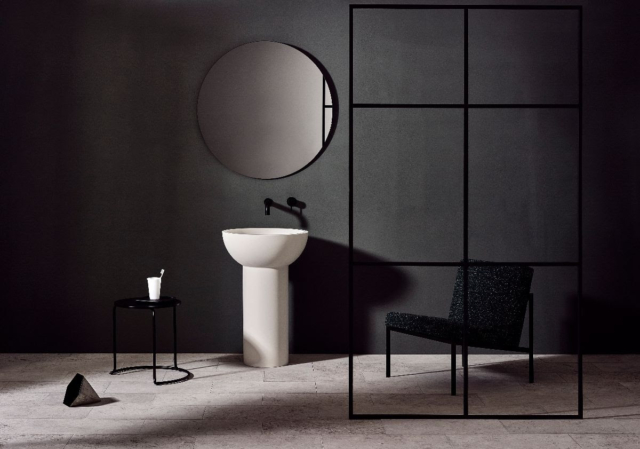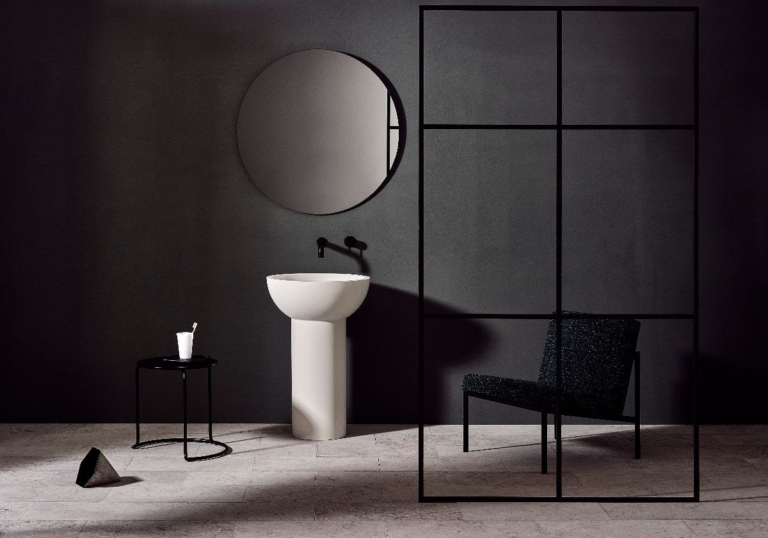 A standout from the range is the 'Siren' freestanding basin (available in white, sand and sand grey) features a tall solid base with a beautifully curved basin. The United Products range starts from $900.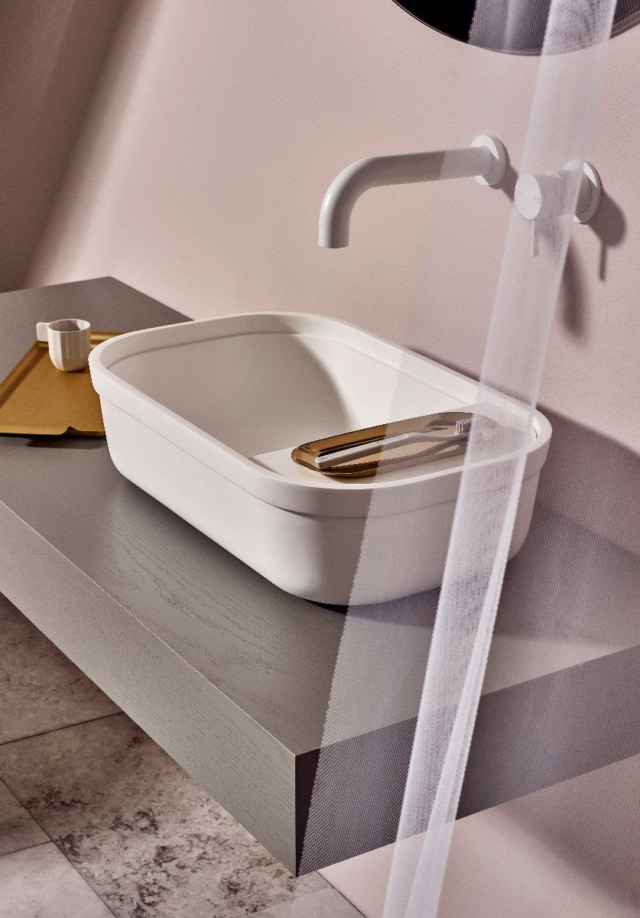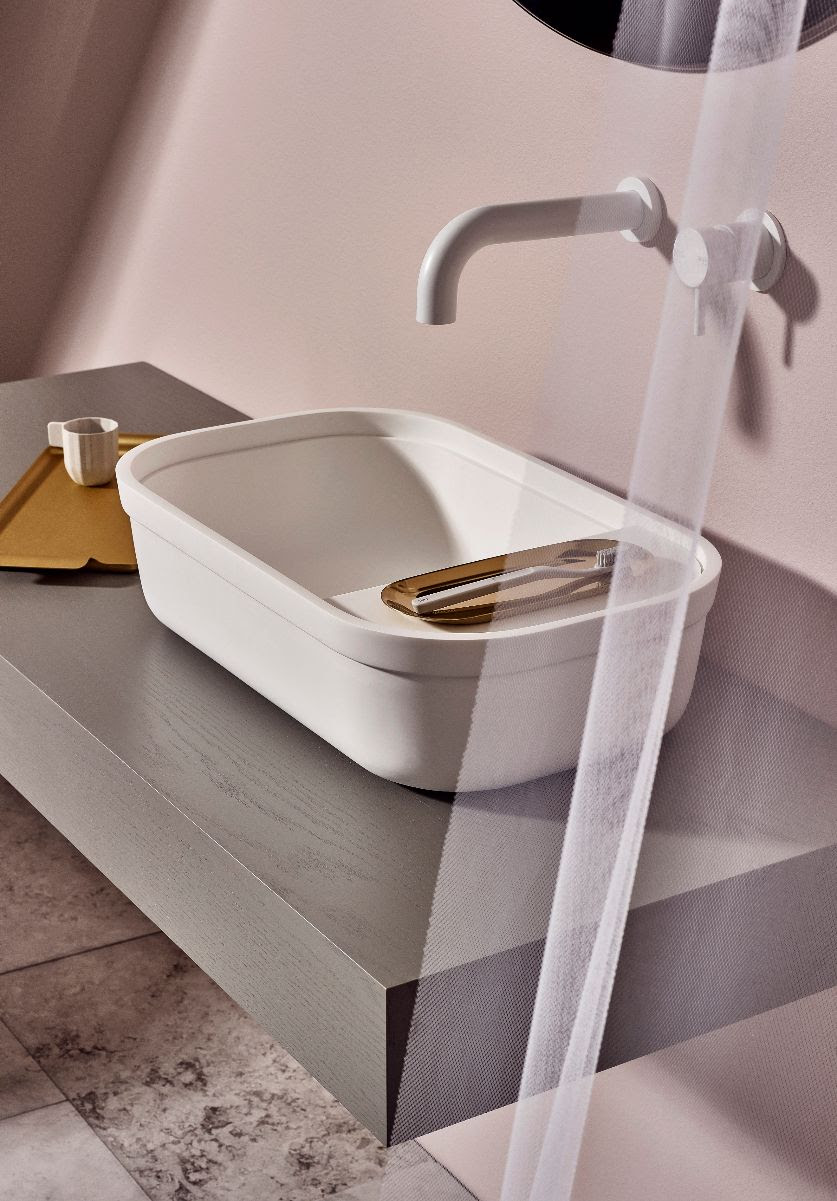 Kohler latest: Kohler's elegantly simple 'Purist' basin tap ware collection is available in both wall-mount and hob-mount configurations and in a number of finishes including brushed bronze, rose gold, brushed nickel and polished chrome. From $615.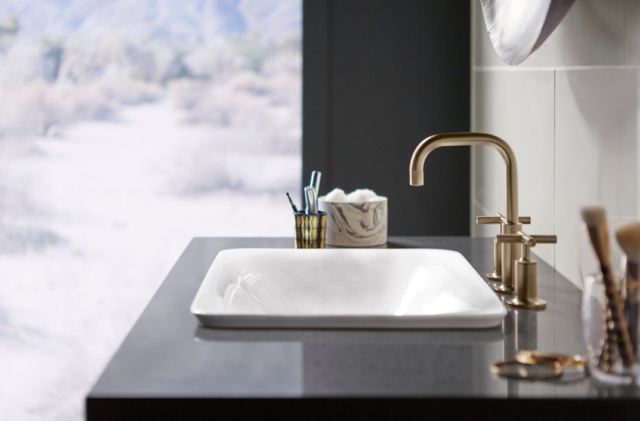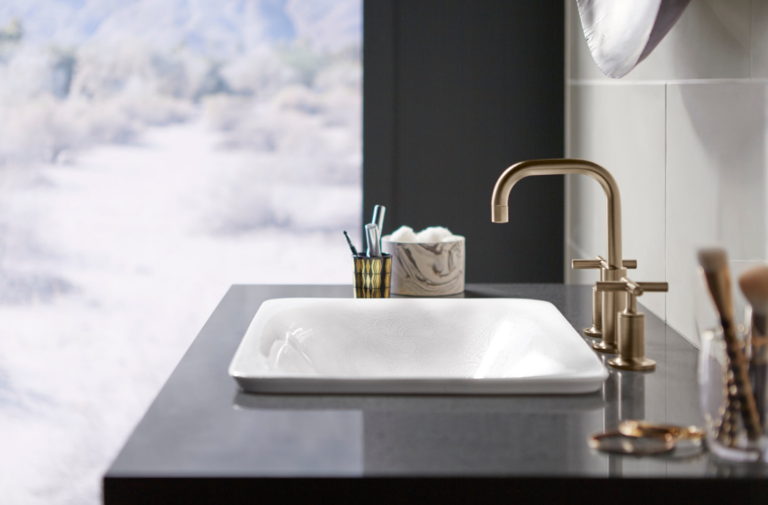 Kohler's polished chrome 'Loure' tap ware collection has a linear, almost two-dimensional aesthetic resulting in the tap's water stream looking like an extension of the spout. The matching handles are simple blocks that float above the vanity surface. From $730.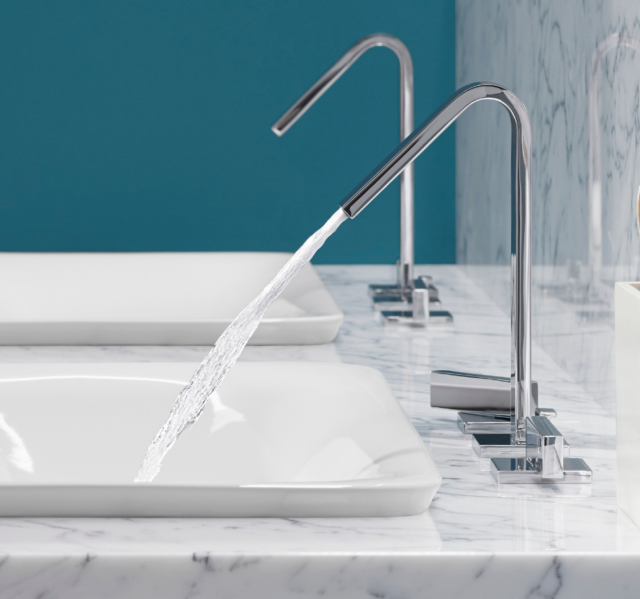 Kohler's 'Carillon' basin collection has fine lines and contours and a subtle lift at its edges. It's available in black or white and in both rectangular and round configurations. From $509.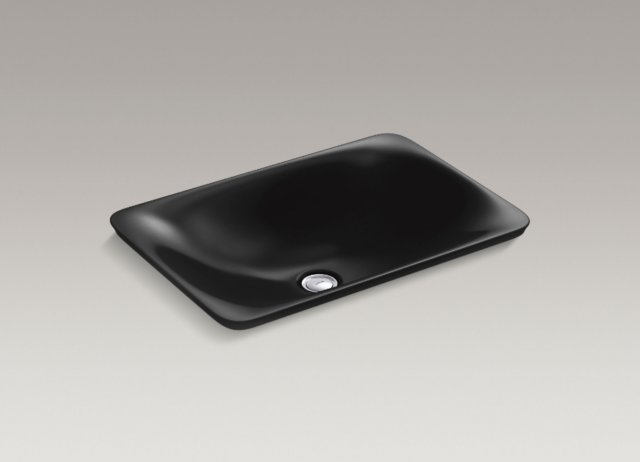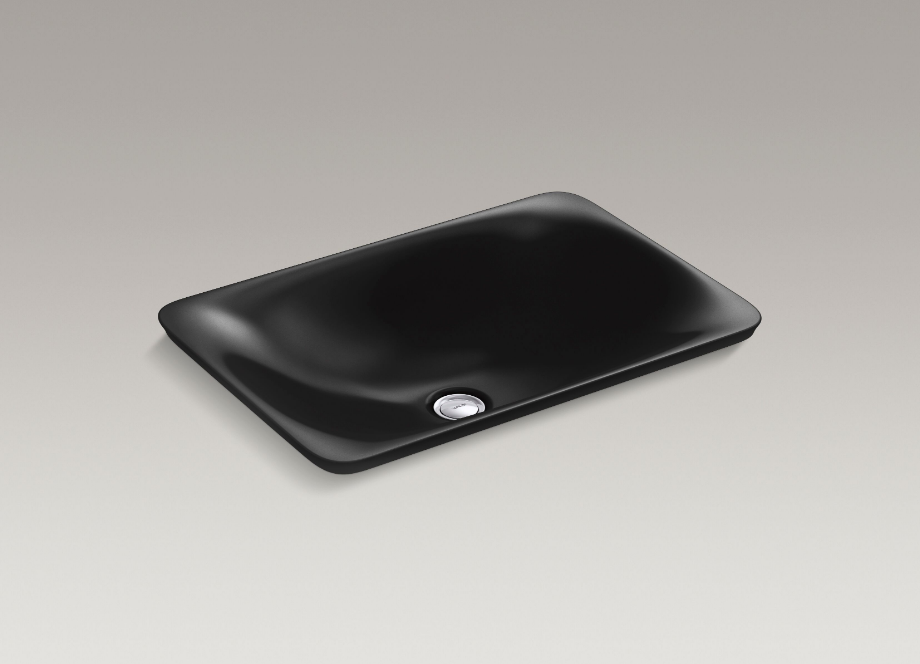 Tina Frey 'Water Bath' bathroom collection at Oliver Thom: Available in Australia at Oliver Thom, Tina Frey's 'Water Bath' collection features a bin, soap dish, soap dispenser, toothbrush holder, tissue box, lidded box and two different sized trays that are all handmade from white resin. The natural leather handles are a nice finishing touch. From $142.