From basins in pretty pastel gelato hues (and statement terrazzo!) to a Japanese inspired basin and wash stand combo, the year has kicked off with plenty of fabulous bathroom wares.
Remodern Bentu Hui basins: Available in a rainbow of gorgeous plain pastel shades and bold terrazzo finishes, these bathroom basins are certainly of the statement making kind. I see them as the centrepiece of the bathroom. From $975.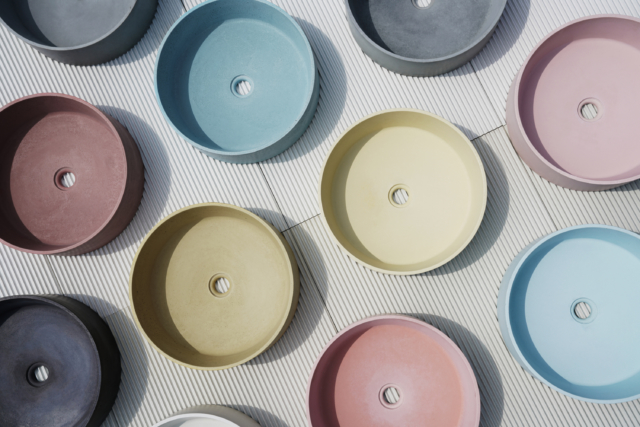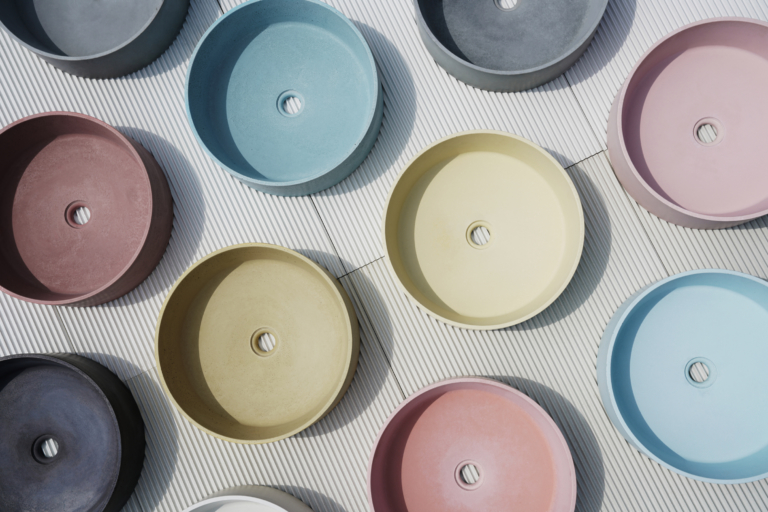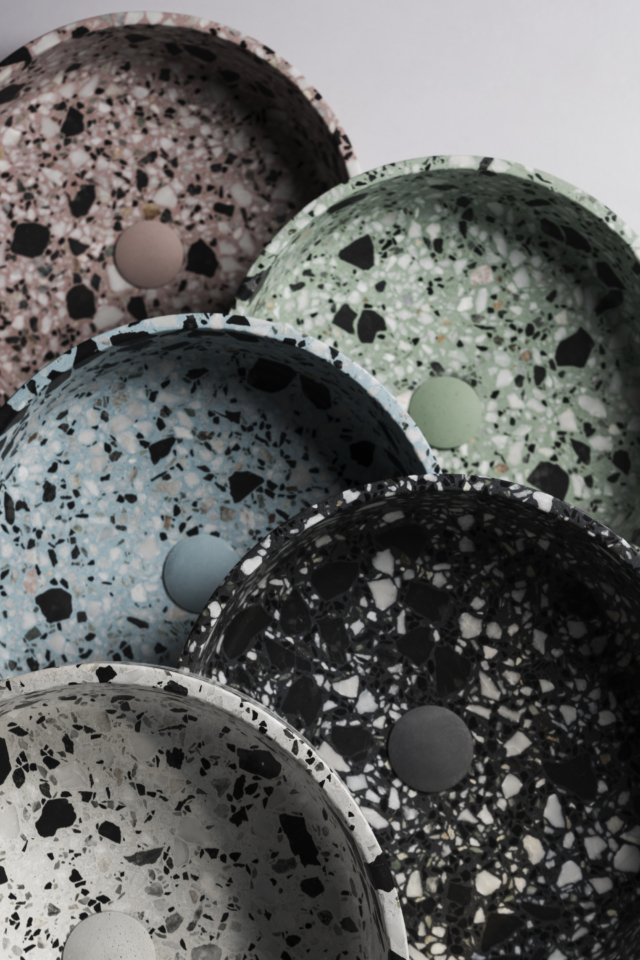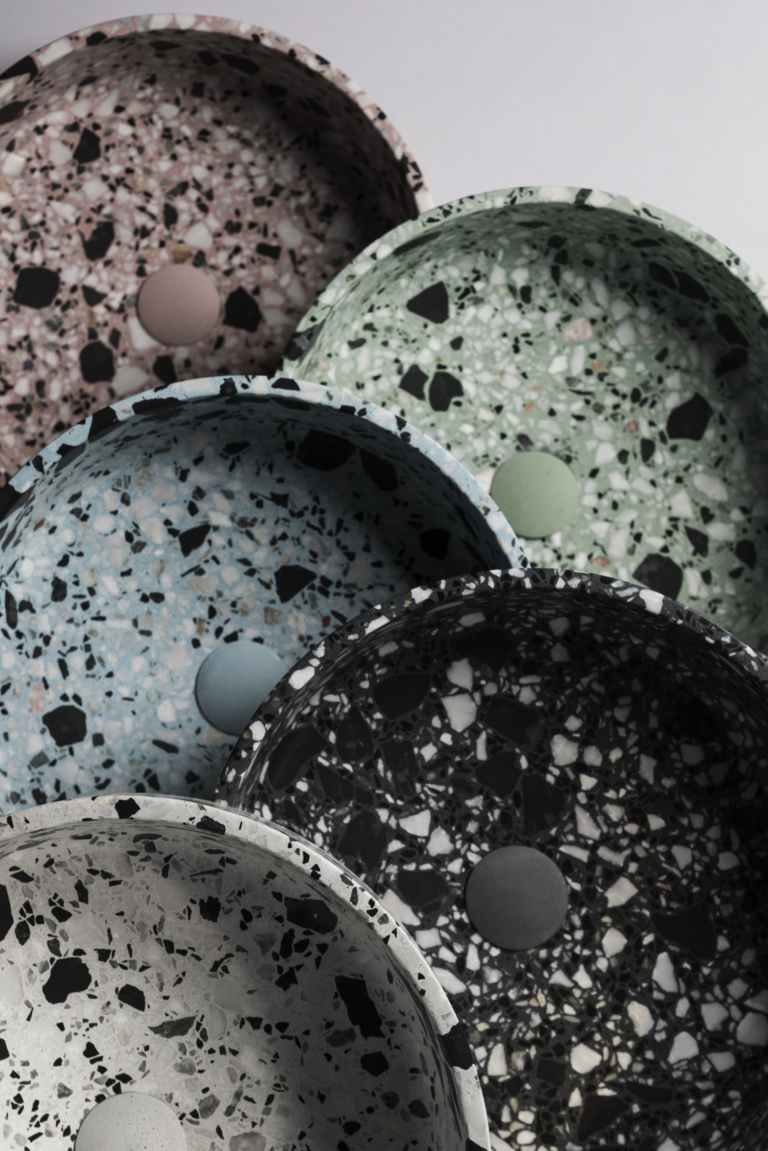 Kohler Purist collection: The latest Kohler offering is a collection of stylish bathroom accessories in a range of precious metal finishes including rose gold, brushed bronze and brushed nickel. The five piece range includes a towel bar, towel ring, robe hook and vertical tissue holder and each metallic finish will not dull over time, due to a new technology developed by the brand. From $99.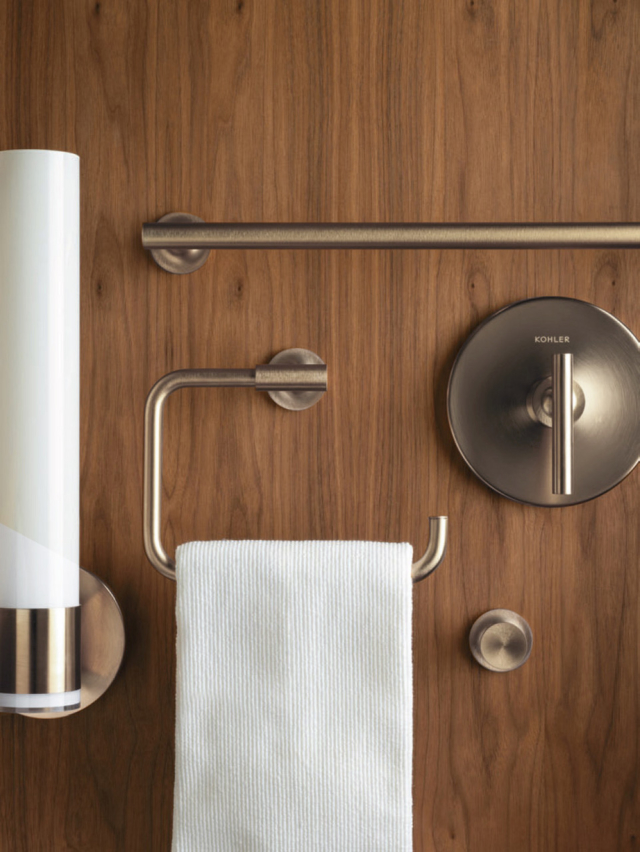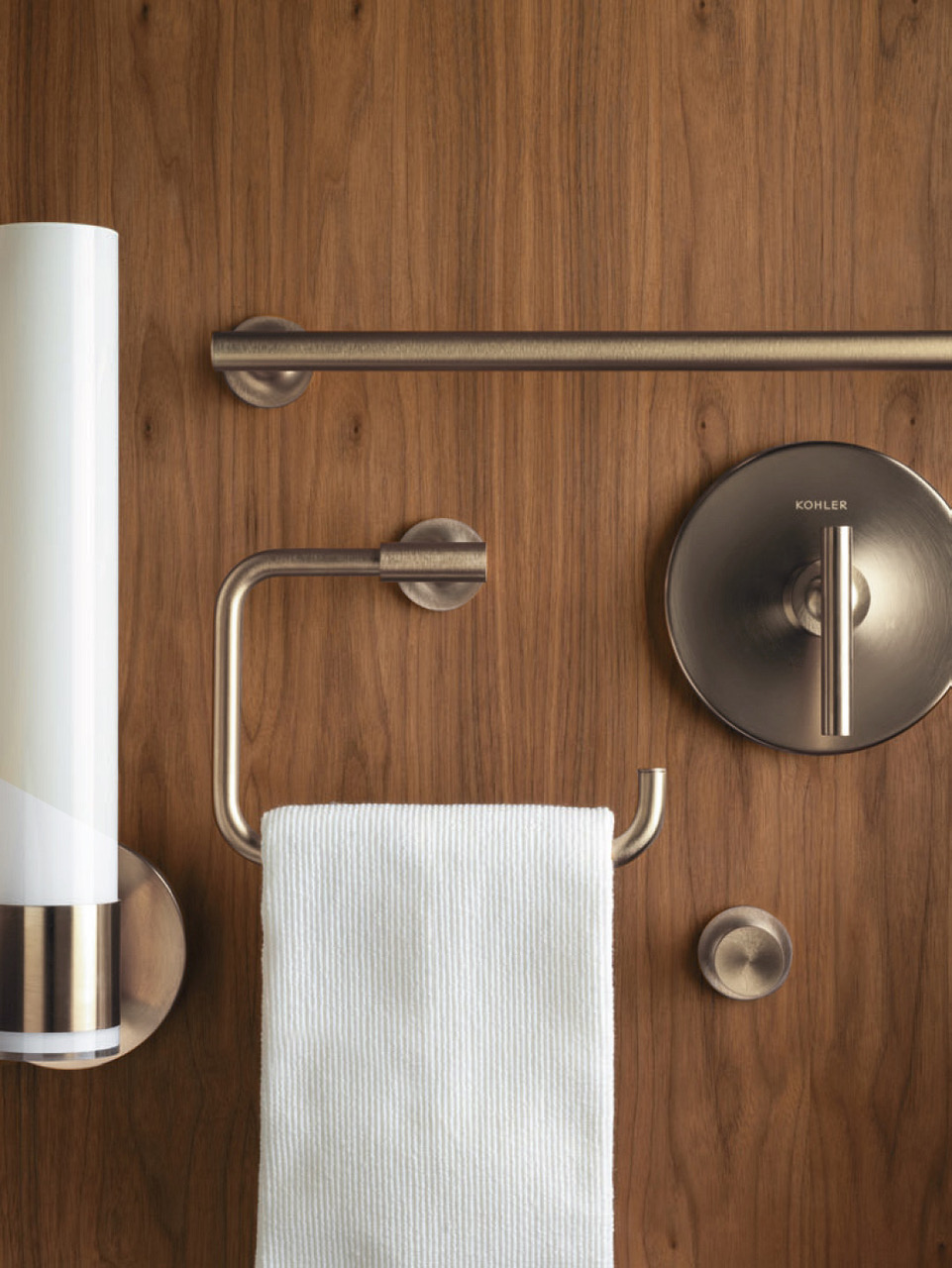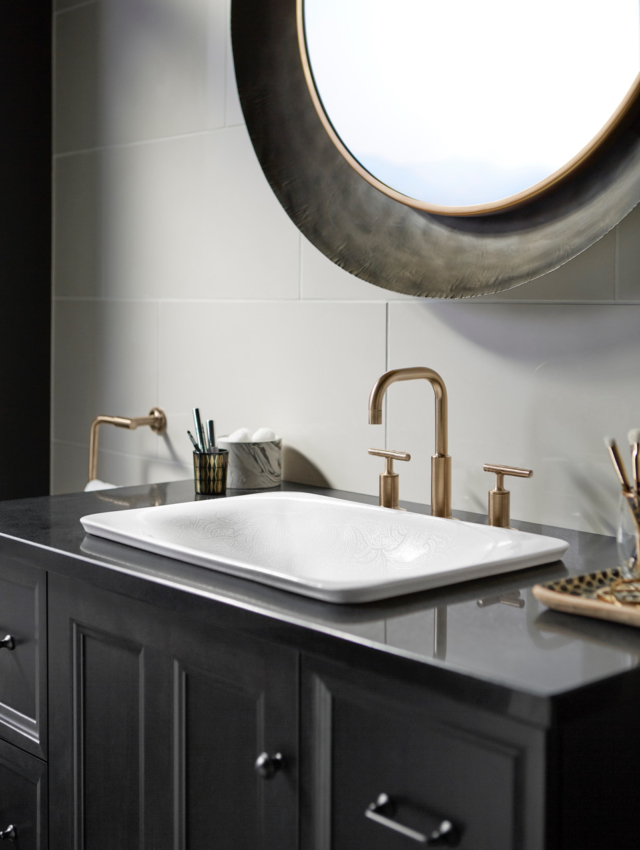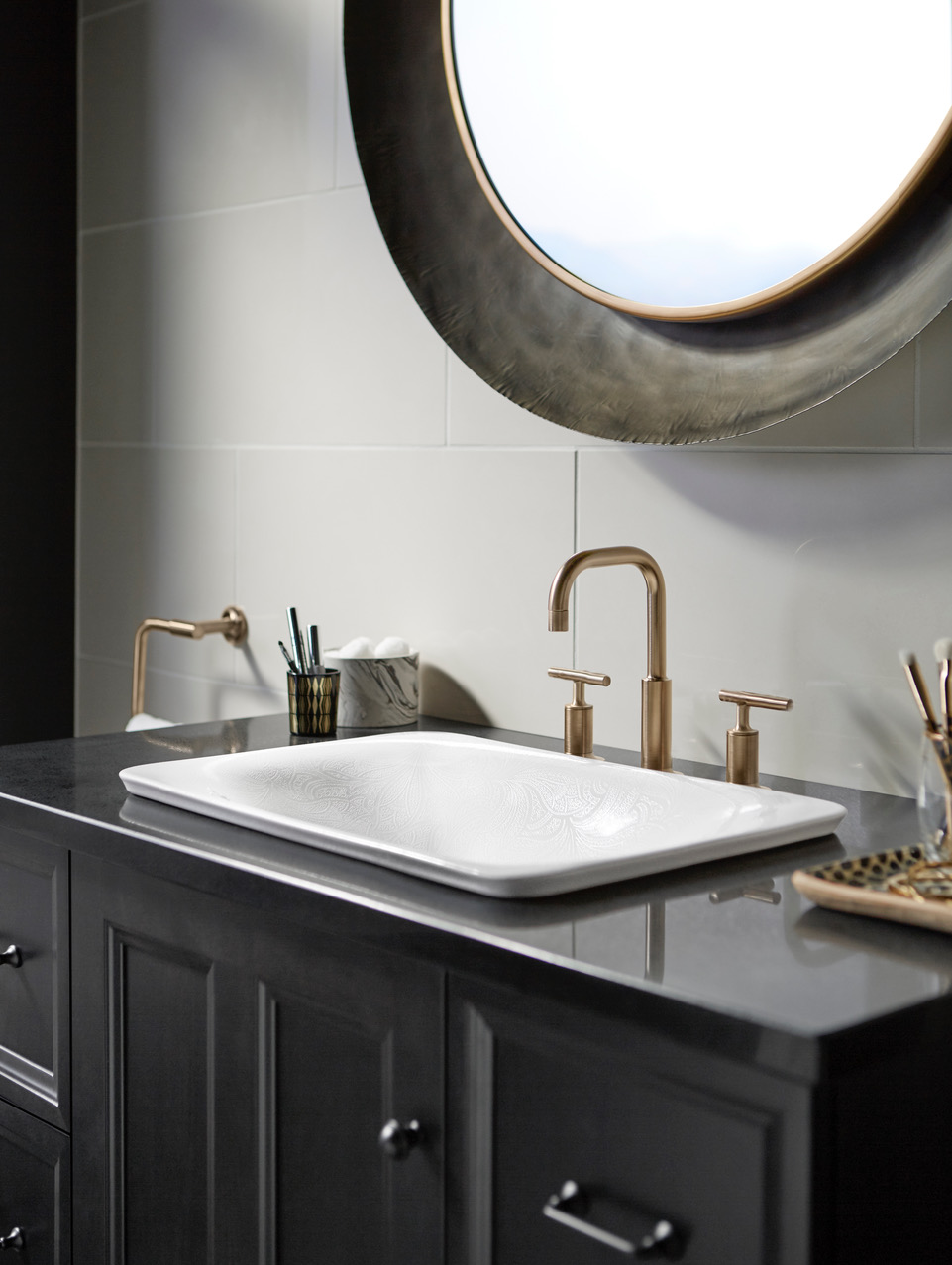 Rogerseller Claybrook bath ware: Rogerseller has partnered with the esteemed British bath ware brand Claybrook to bring its baths and basins to Australian shores for the first time and the stylish designs have eco credentials too. The range is created by hand using eco-friendly natural stone and recycled materials in a low impact, emission-free manufacturing process that uses sustainable products, materials and processes wherever possible. Basins start from $799 and baths from $5699.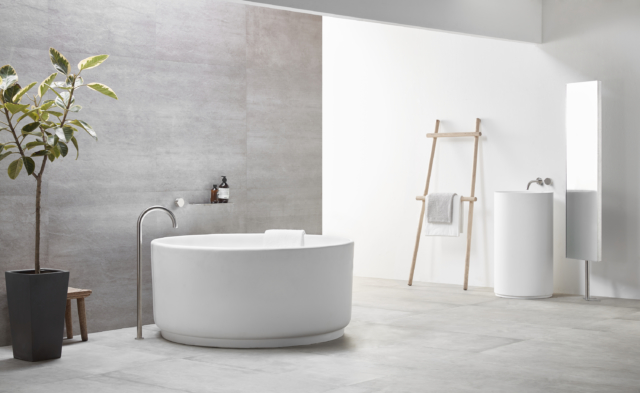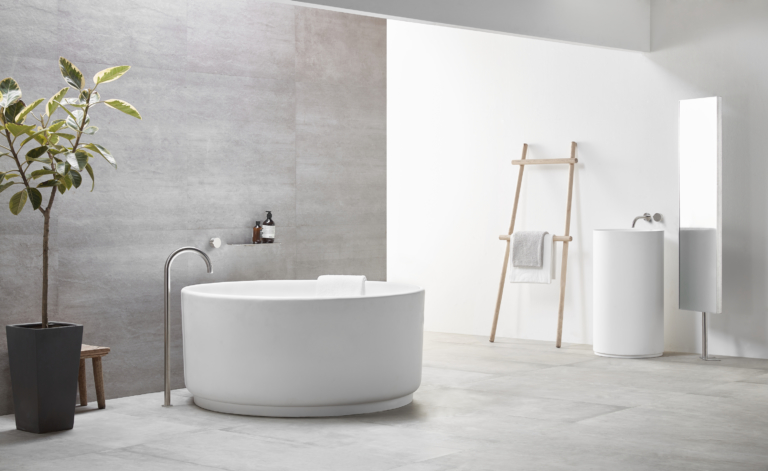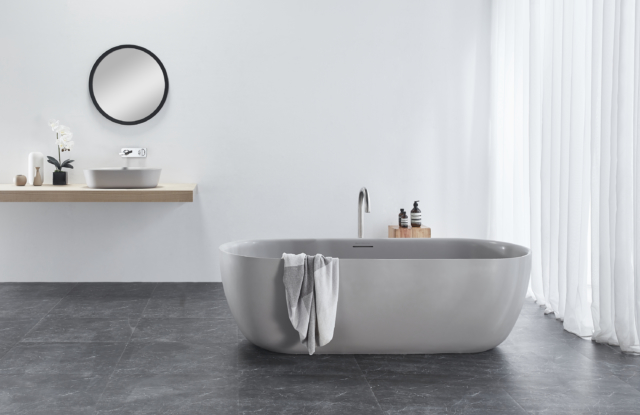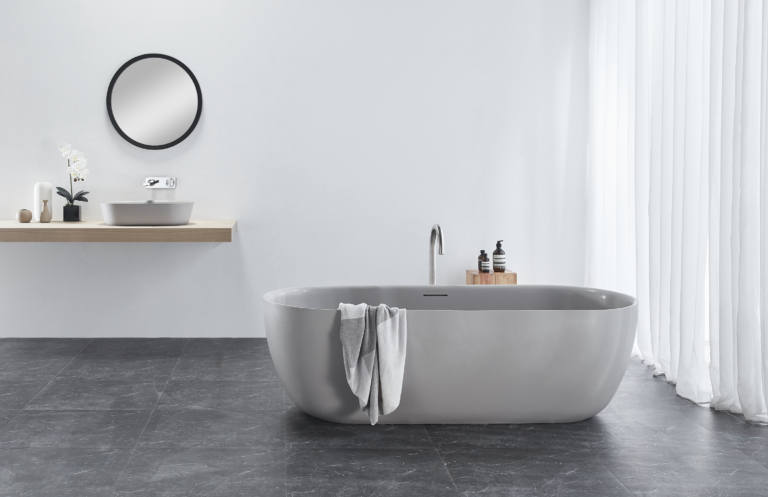 Scarabeo Fuji collection: Inspired by the simplicity and balance found in Japanese design, the new collection from Scarabeo (available locally through Paco Jaanson) features a curved ceramic wash basin (with hidden drain) and a simple industrial styled console (available in matte black and matte white) for an understated yet unique bathroom look. They're available in both square and rectangular shapes. From $405.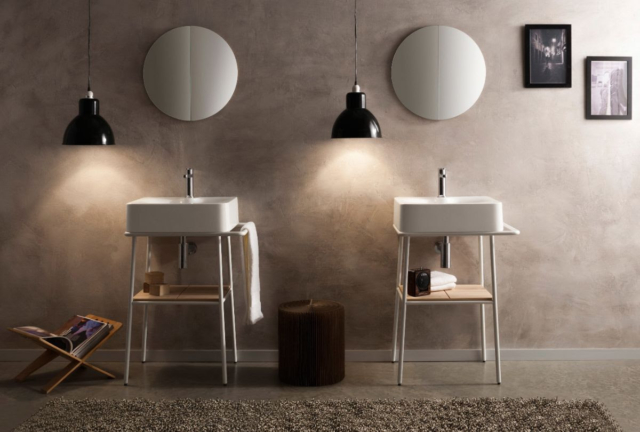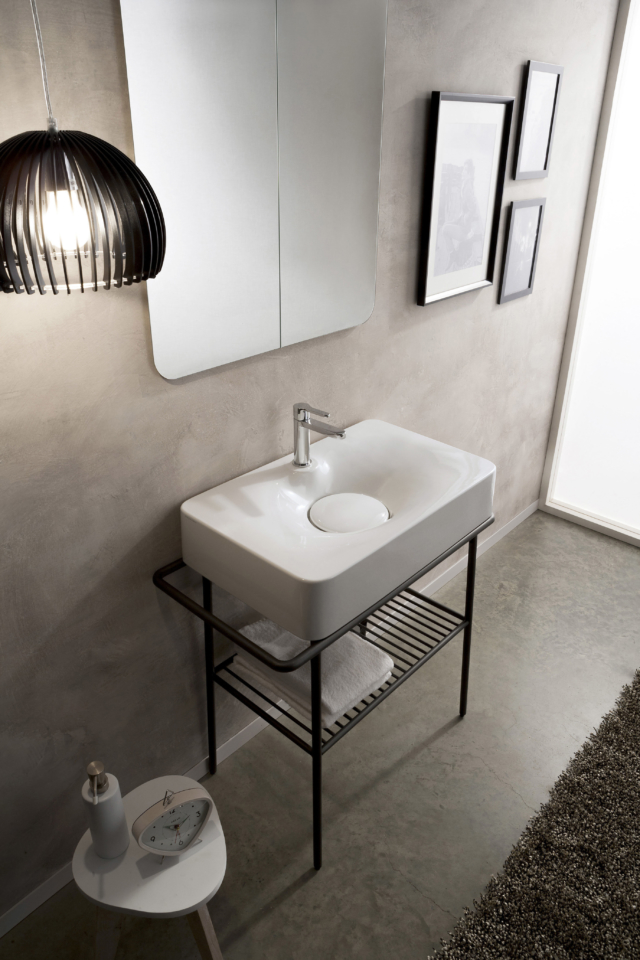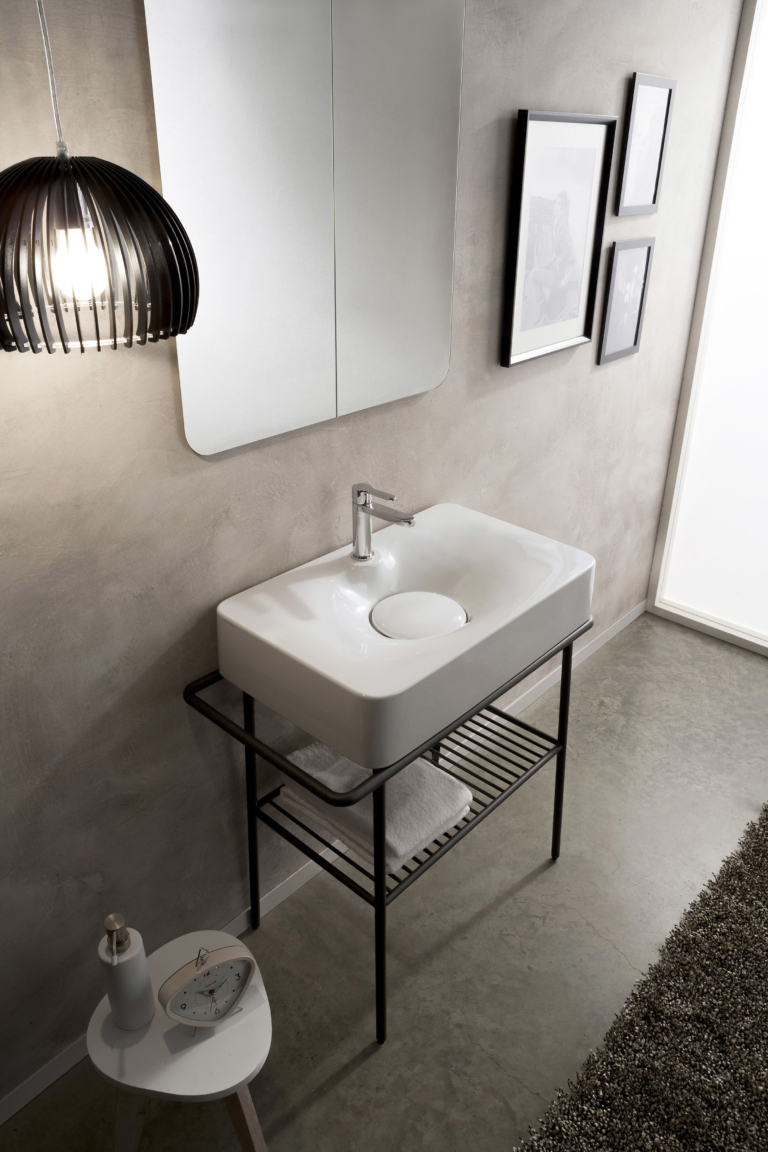 Methven industrial trend: In no surprise to anyone Methven predicts the industrial trend to continue for bathrooms in 2019. Think minimalism, matte black, wood, metals and mesh, with colour pops too. "Industrial aesthetics have made their way into the bathroom from other areas of the house in a fun way, with simple shapes and matte surfaces, taking centre stage," says Andy Grigor, head of design and innovation at Methven.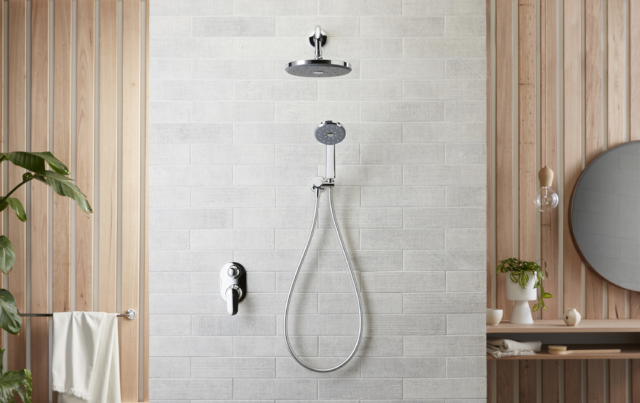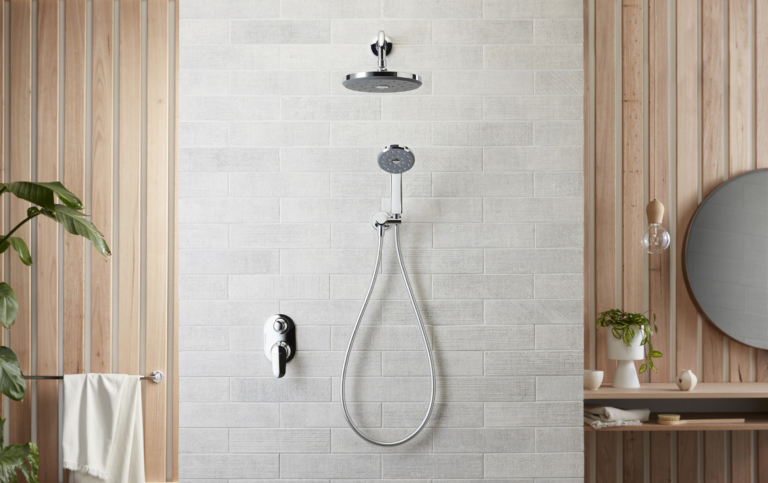 "The use of reclaimed wood, gives a great rustic and worn in charm while creating warmth and softness in juxtaposition with the colder industrial materials such as metal and concrete. Also, matte black tap ware is very popular due to its ability to pair so well with other current design and style trends," says Andy.