With a hugely unique aesthetic, Tracey Keller has been creating quirky kaleidoscope-style animal paintings to critical acclaim.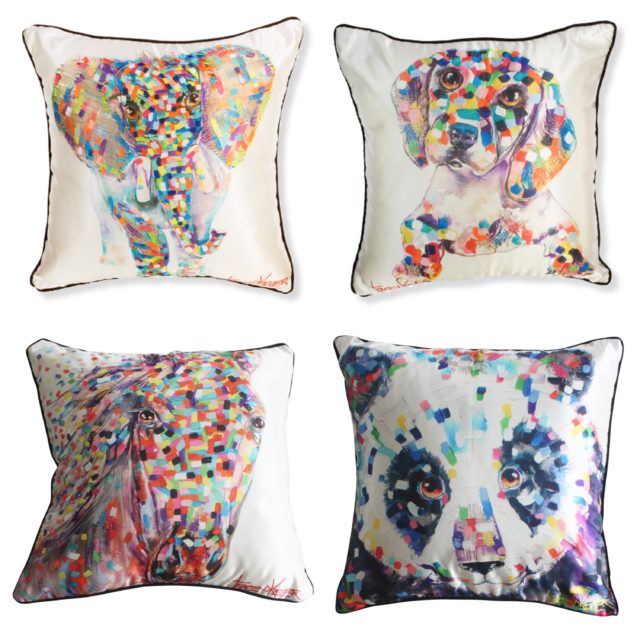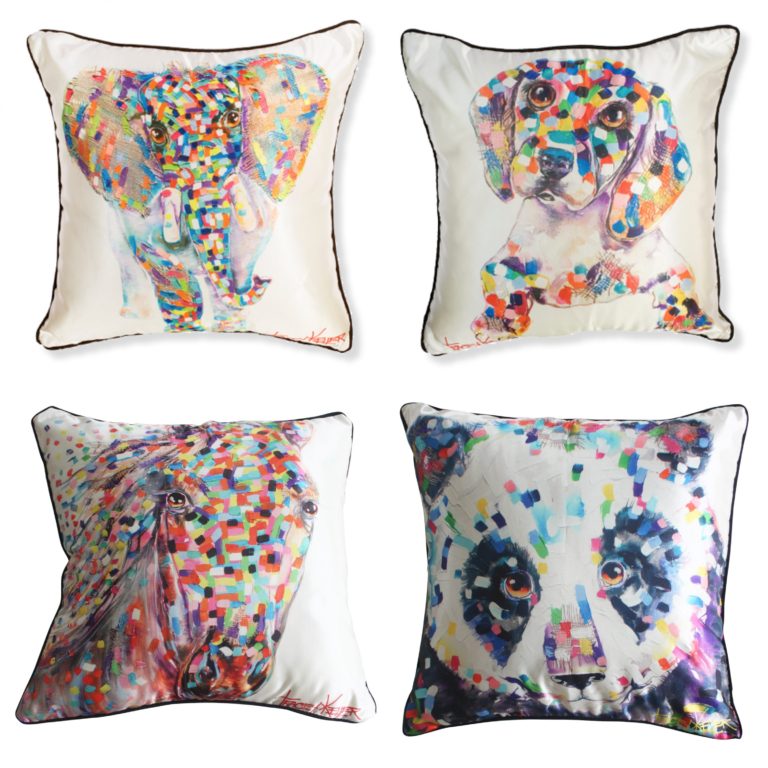 Popular with celebrities and even yours truly (my family has one of Tracey's originals!), her work is showcased in many of Australia's leading galleries and has exhibited around the world.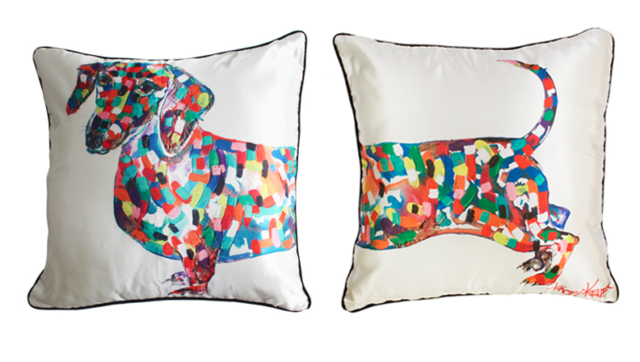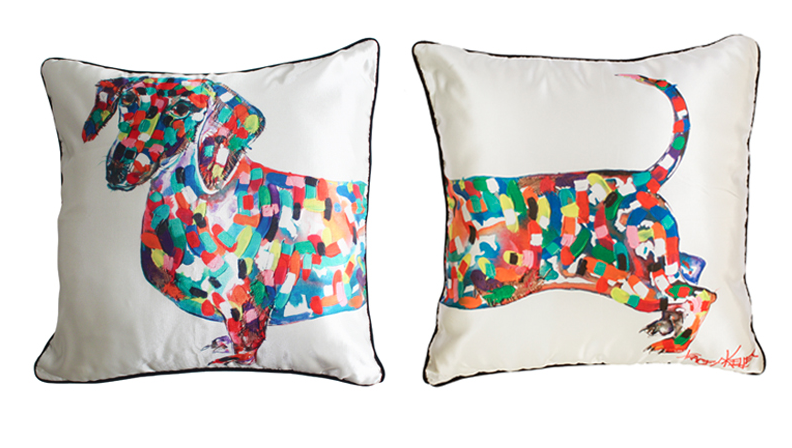 And now, animals lovers can get their hands on one of Tracey's artworks at a super affordable price (think $35), thanks to her new range of cushion covers, which are bright, happy and include the signature Tracey twist.
Silky smooth, with a beautiful animal print on one side and a plain off-white colour on the other, they feature black piping and a hidden zipper. With 10 designs on offer, everything from cats and dogs to elephants and pandas, the 45x45cm covers are perfect for updating old drab cushions.