After an idyllic childhood spent in rural New South Wales, artist Prue Clay moved to Melbourne and her latest collection, a series of expressive abstract landscapes titled the 'Mountain Series,' is an attempt to recapture that bucolic way of life. "I grew up on a large vegetable farm on the Murray River. It was a very free and wild childhood that I am very grateful for," says Prue who studied fine art at RMIT and predominantly works with oil on canvas or linen.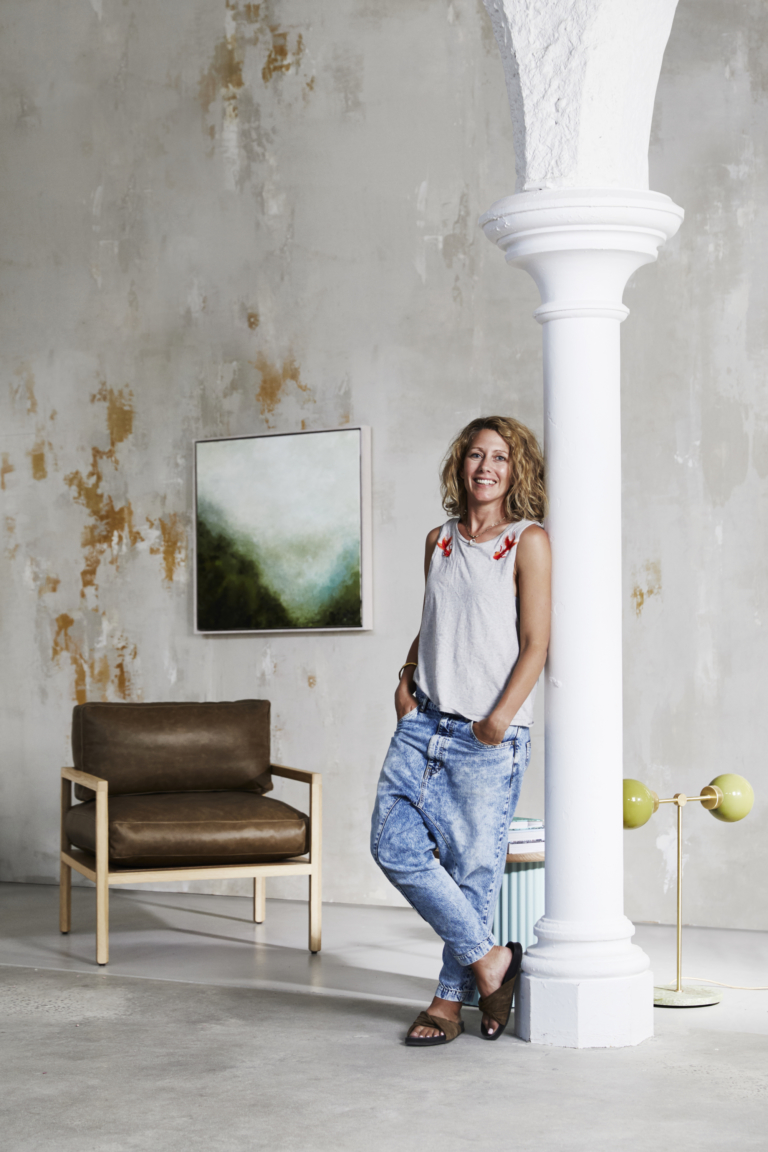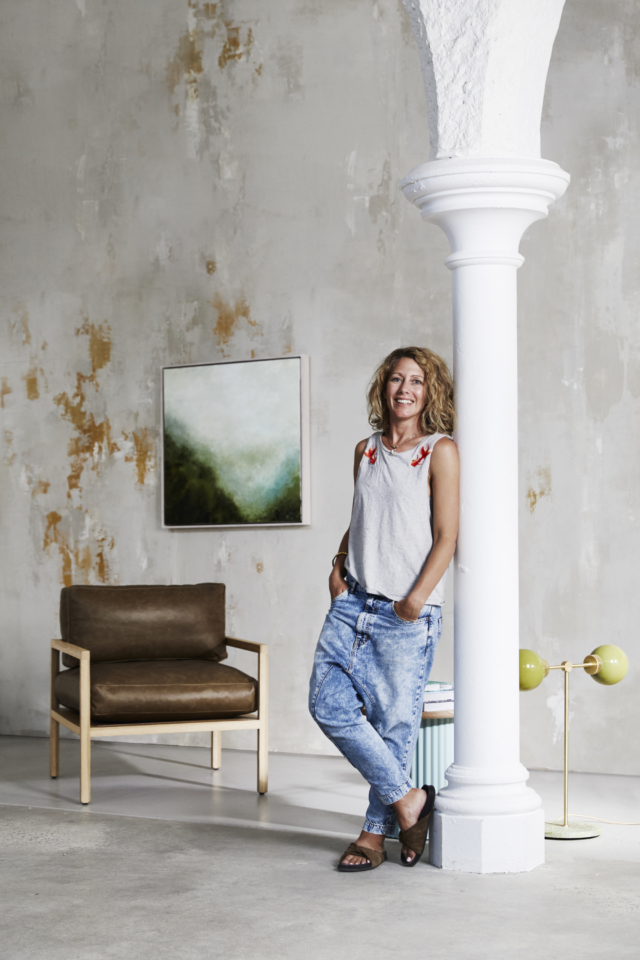 "I now live in Brunswick West and although it is a very creative area I deeply crave nature and space. The lack of a view makes me want to paint my own," says Prue who regularly travels to her husband's home town of Hobart where natural inspiration abounds.
"I derive inspiration from landscapes that I have a strong emotional connection to. I like to immerse myself in the chosen surrounding and observe the weather changes. My husband is from Hobart and we like to stay at the bottom of Mount Wellington during winter. I get my inspiration from watching the fog roll over the mountain," says Prue.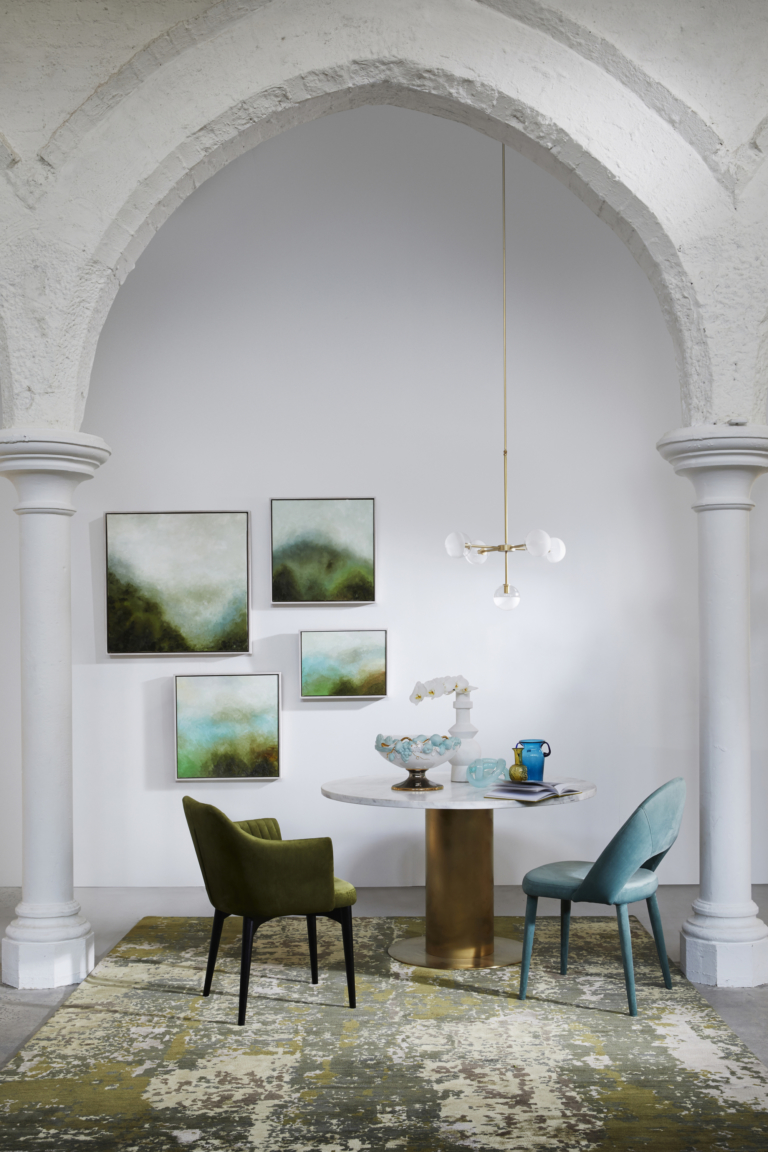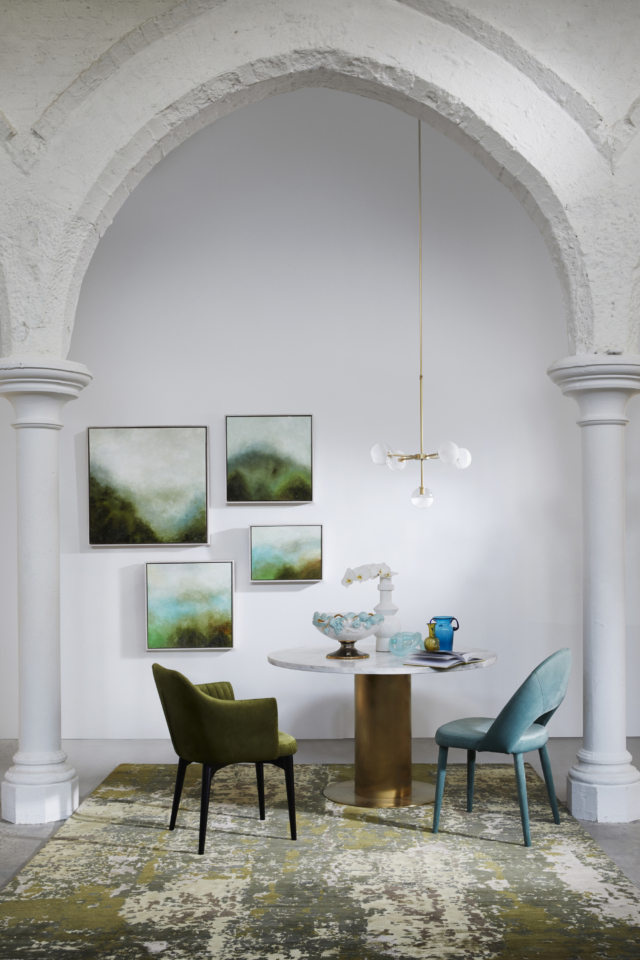 Prue's latest works were conceived when she was in Hobart for the Dark Mofo festival last year. "The weather was extremely wintry. We spent at least half the day staring at the rain and mist rolling through the wilderness. It was so beautiful. I noticed or imagined that you could see the heat or energy expelled from the trees like they had a glow about them," says Prue.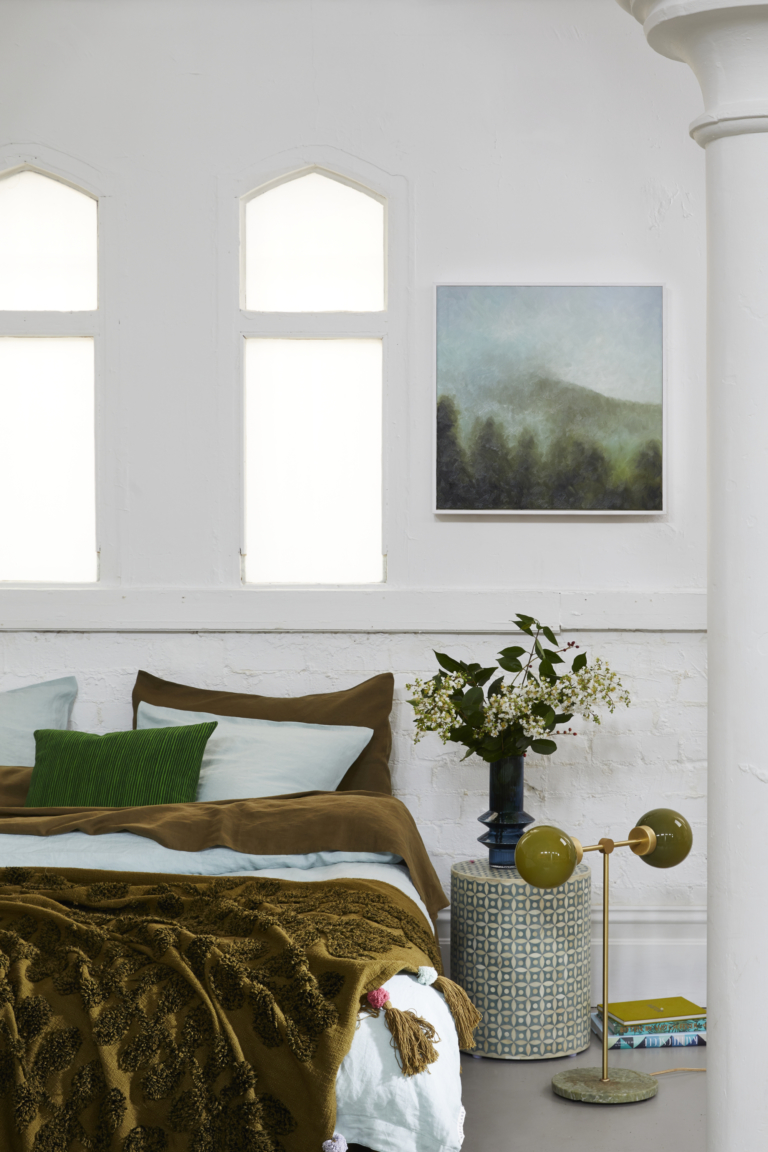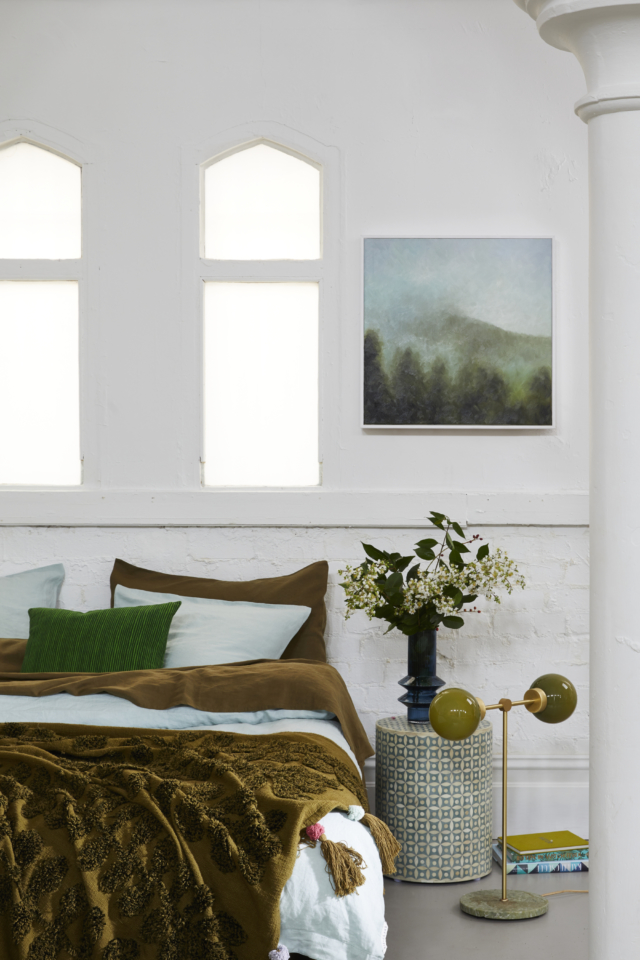 But it's not just the landscapes that shape Prue's work, but the very specific way that she sees them. After contracting a rare virus in her early twenties, Prue suffered retinal degeneration which has left her visional permanently altered. "I was seen by lots of doctors although they were unsure if I was going to recover and there was not much they could do. It was definitely a life changing moment. My eyes are still scarred. The central vision is missing from left eye and I have three blind spots in my right. The blind spots are not black but blurred colour. Both eyes together thankfully give me a full picture," says Prue.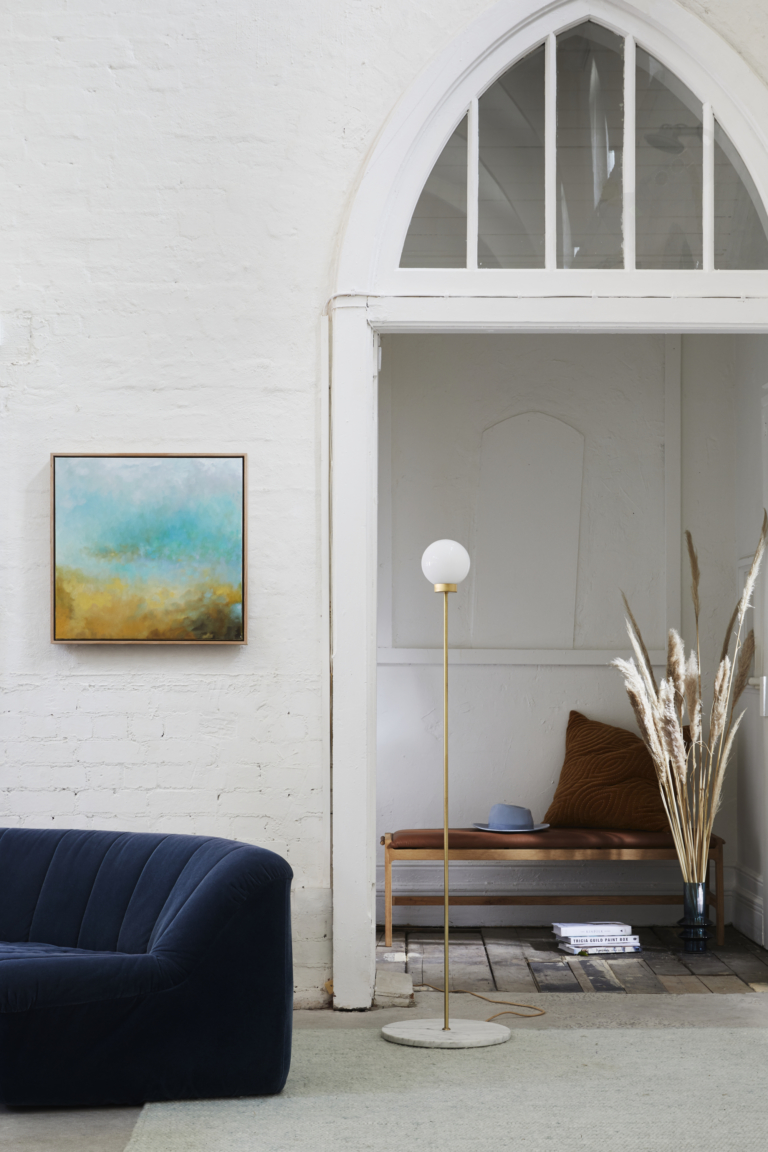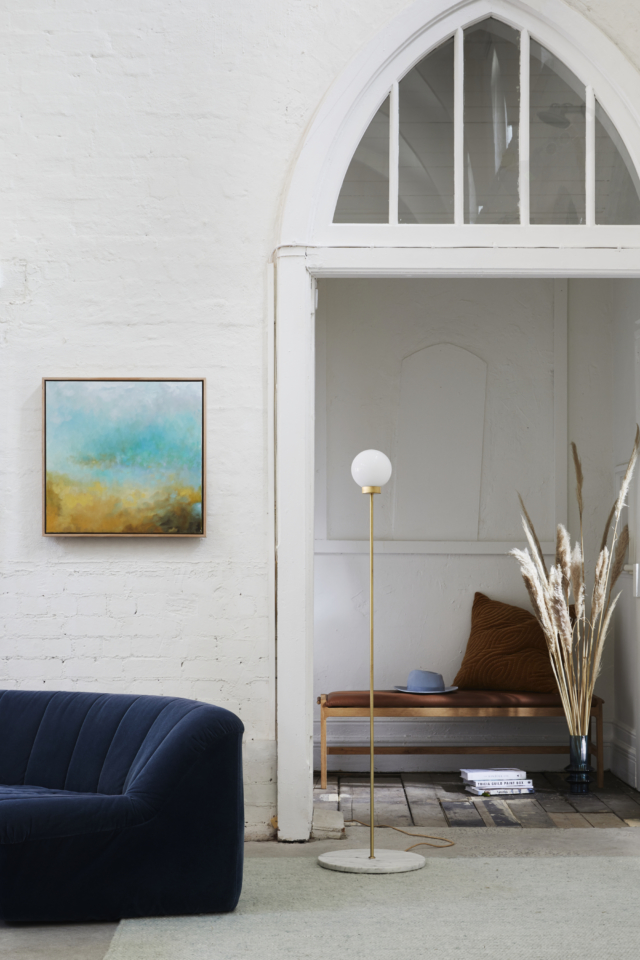 "Having vision at all makes me appreciate the beauty in nature. The way I see depth and colour definitely comes through in my style."
Photograpy: Armelle Habib | Styling: Julia Green for Greenhouse Interiors assisted by @interiordesignstein & @jessretallak