Known for his large scale, vibrant florals and impasto technique, we've long admired the work of Sydney artist Alesandro Ljubicic. One for colour lovers, Alesandro's work centres around his passion for colour and a natural, gestural use of paint.
"My work has no demons or dark metaphors; it is simply full of positive energy, with flowers picked at their peak and recorded in paint. It's about celebrating and prolonging the joy of the moment and life in its prime," says Alesandro who explains that if there is a metaphor to be had, it's "all is well." How refreshing!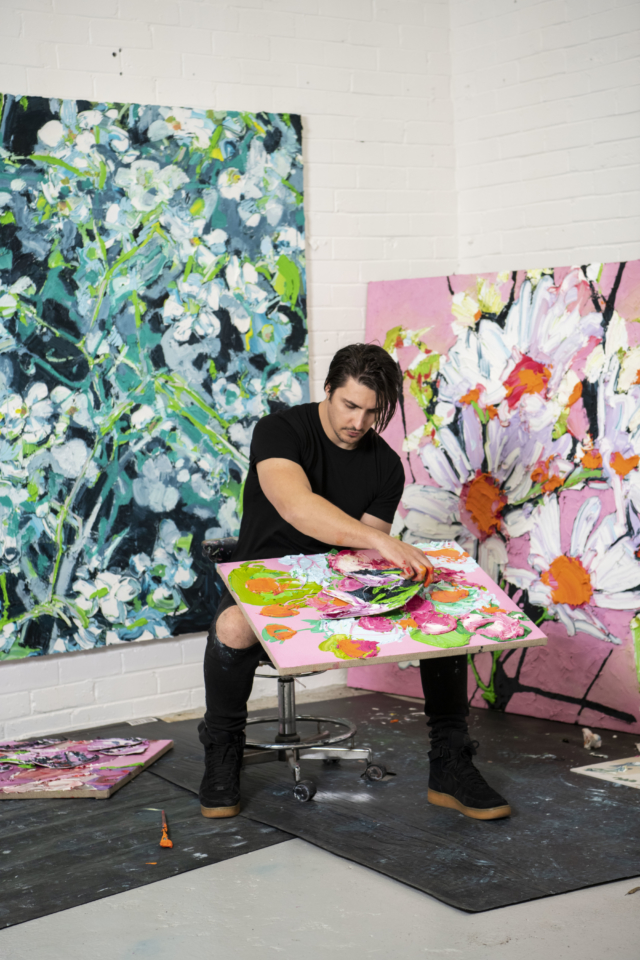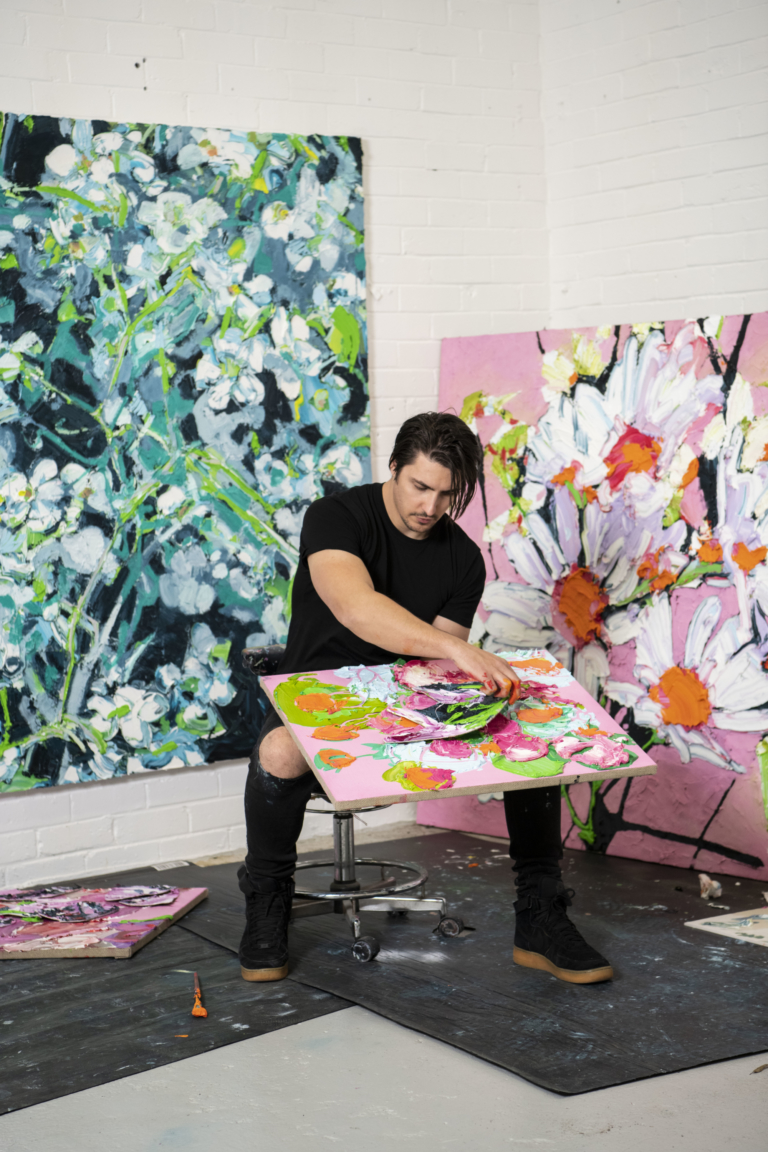 Born in central Bosnia and Herzegovina, Alesandro studied at Sydney's National Art School and, since graduating, has exhibited with leading galleries in Sydney, Melbourne, Berlin and Montreal. His work can be found across the globe, housed in collections from New York to London, Berlin, LA, Hong Kong and Singapore. "Moving forward, I am in discussions with two galleries, both in New York and London," says Alesandro.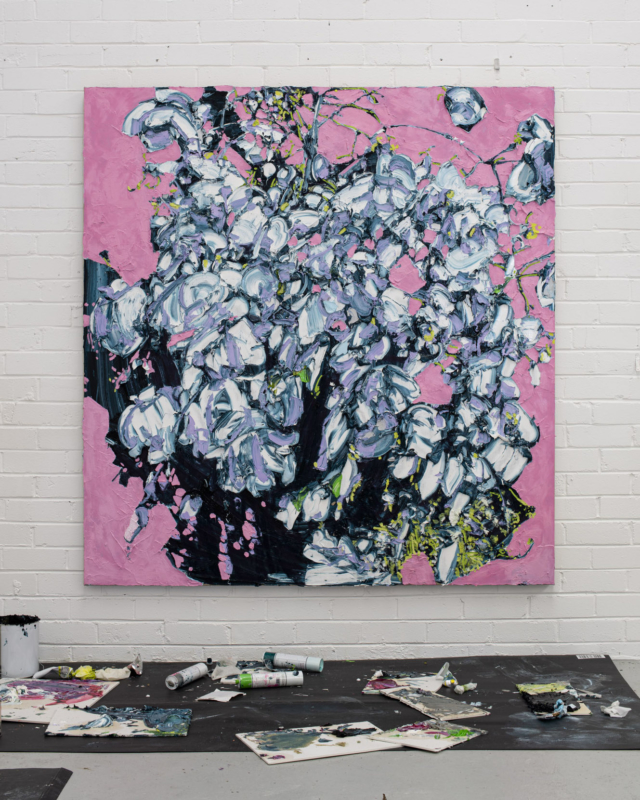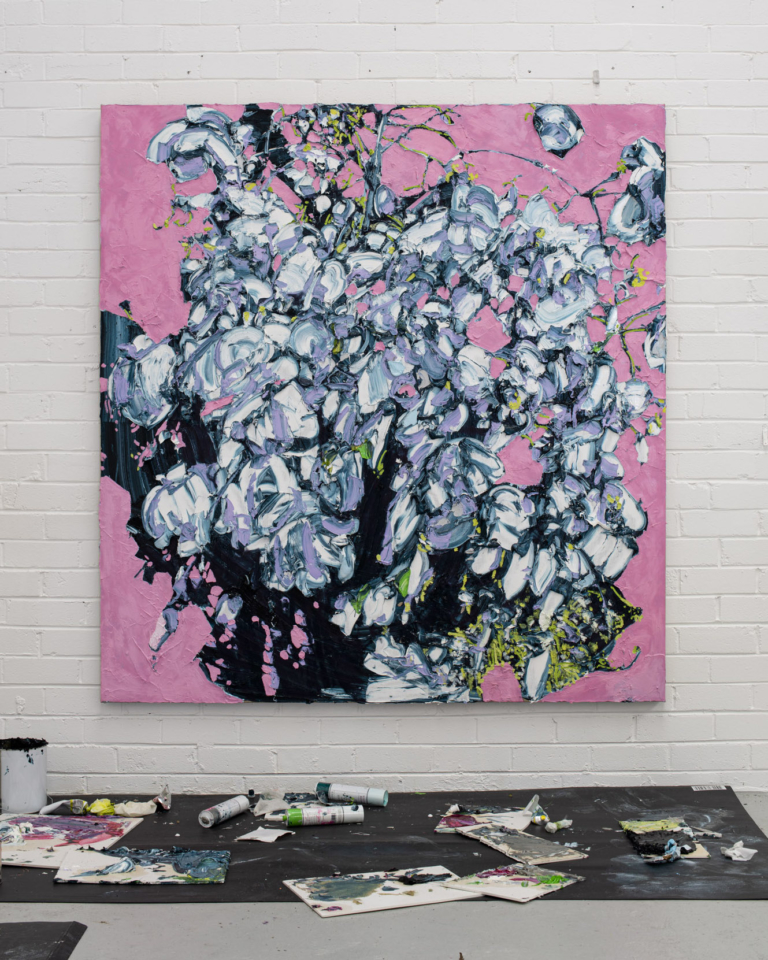 Alesandro uses pure oil paint, made from single pure pigment and linseed oil, to create his works. "I apply the paints with various tools of the trade such as large brushes and painting knives," says Alesandro who had to switch to acrylic paint when creating his latest work – a large-scale installation inside the G.H. Mumm sponsored birdcage at this year's Melbourne Cup. "It used acrylics over birch panel due to drying time and the scale of the work," says Alesandro.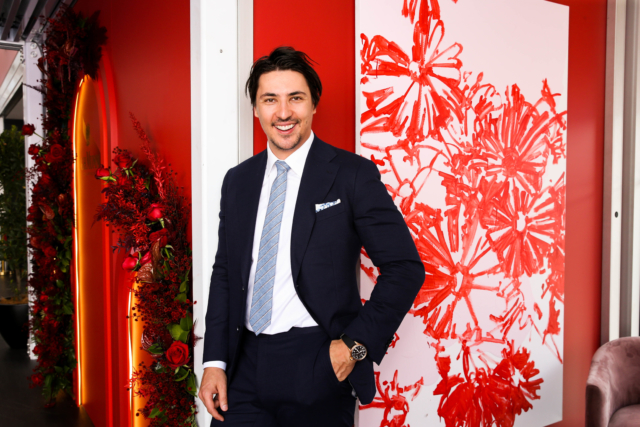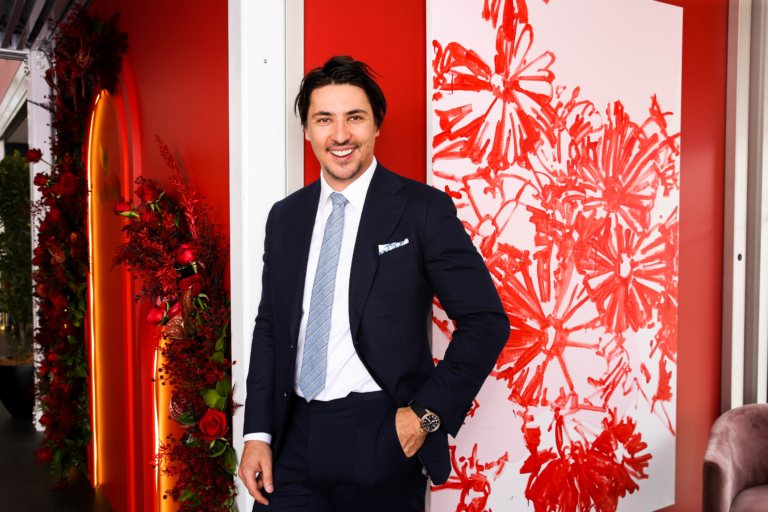 Working alongside fashion designer Dion Lee, interior stylist Nina Maya, presenter Kate Peck and surfboard entrepreneur Hayden Cox, the installation was designed to bring a boutique Parisian hotel feel to the heart of the birdcage. "We each contributed to the different experiences within the 'Maison Mumm,' from our respective fields. The bespoke piece of artwork I contributed draws on my signature style," says Alesandro.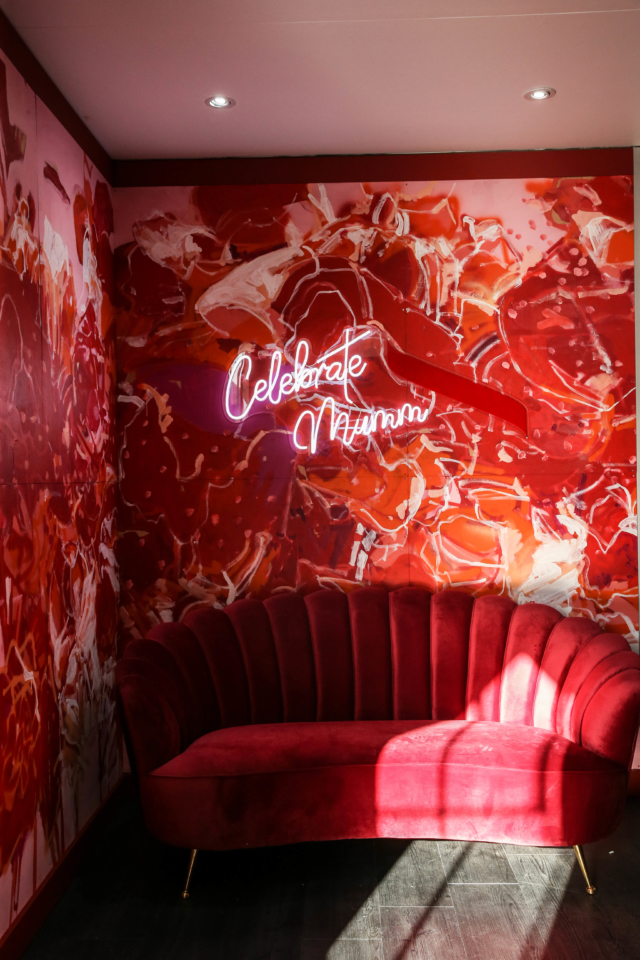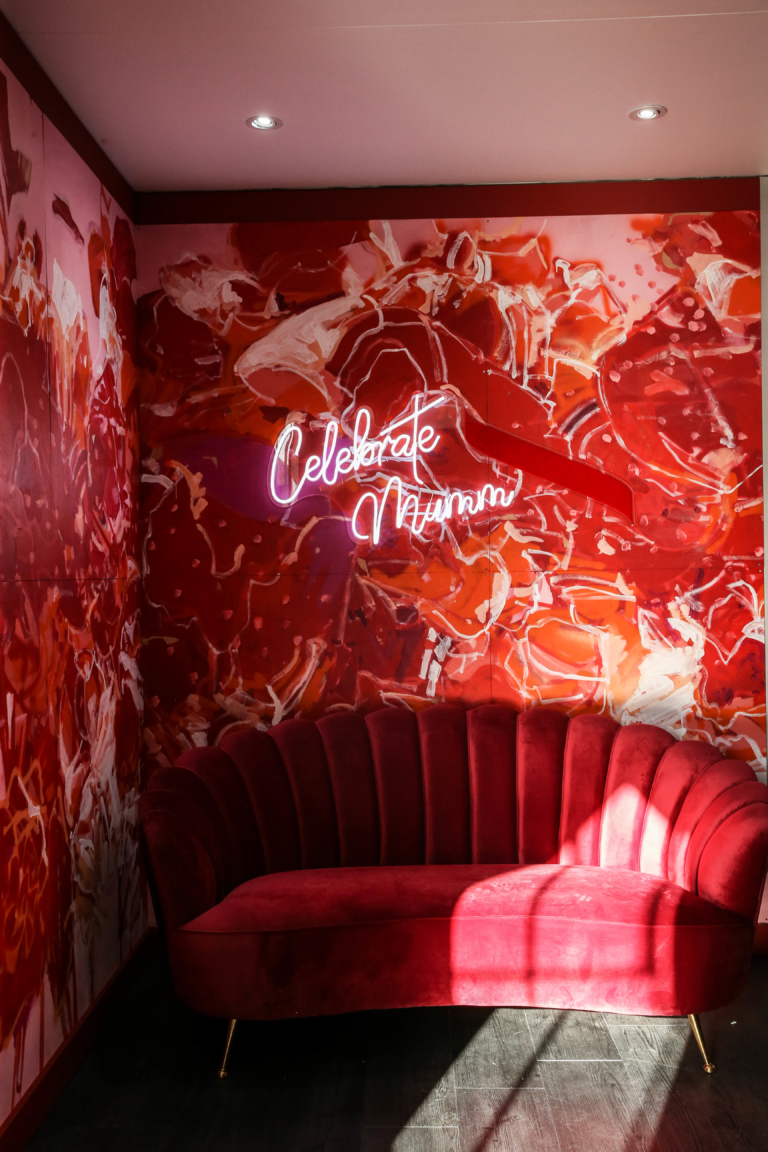 "G.H. Mumm's cuvees have always been my champagnes of choice when celebrating my own successes, so when approached by the brand, the alignment felt organic," says Alesandro.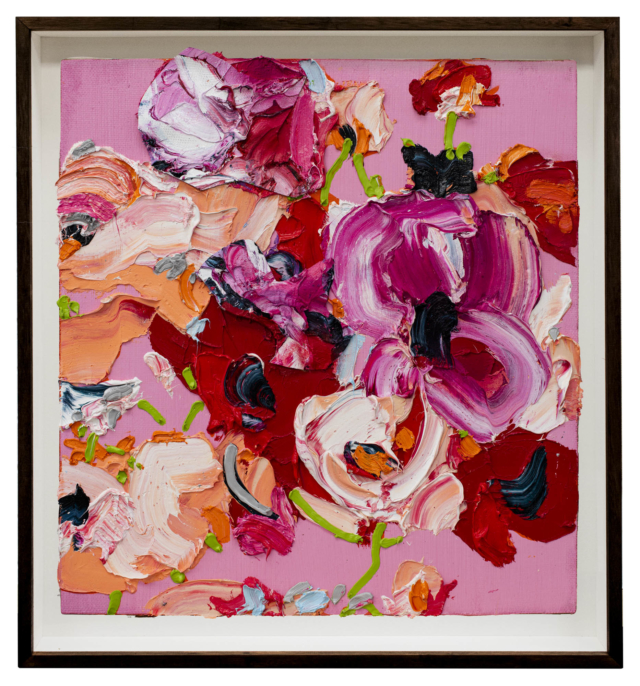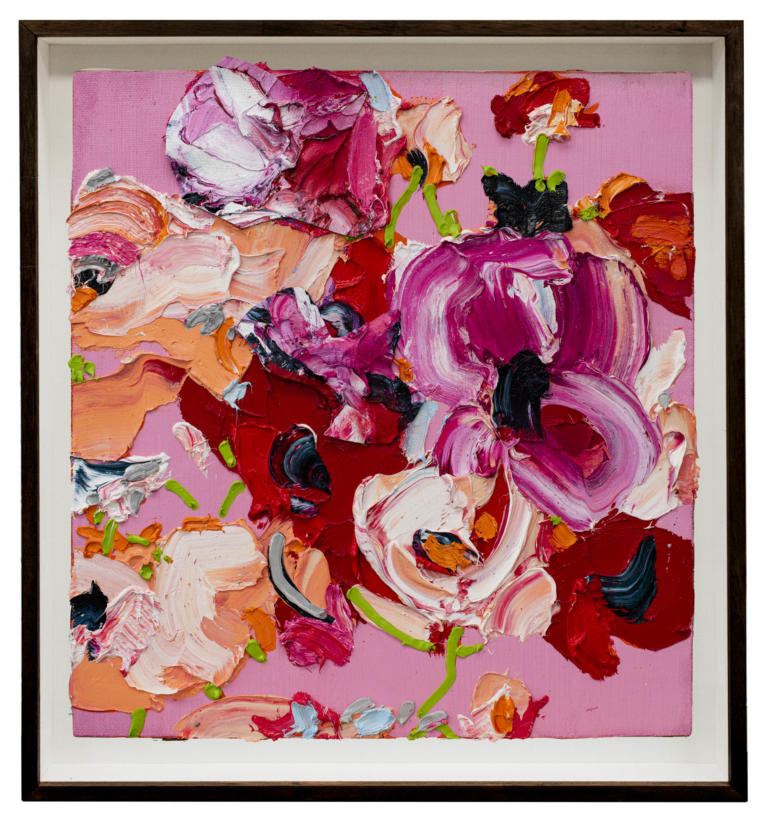 When not hard at work at the easel, Alesandro also runs The Sydney Art Store, a bricks and mortar Sydney retail outlet and online Australian art store. The store sells some of the world's finest painting products including oil paints and acrylics from France, handmade paints from New York, and pastels and watercolours from Germany and America, as well as brushes and canvasses too.
Photography: Lucas Dawson and AKQA
For more on Alesandro | Artist profile: Grace Costa's regal horse photography