Yarra Valley artist Joan Blond raised three young children and worked in the corporate world for 21 years (as an executive PA for a partner of a law firm), before taking the plunge and pursuing a full-time art career.
"I have always loved painting and have dabbled for years. When my children grew up and left home I started painting seriously again, and people started asking if they could purchase my work," says Joan who has since become something of a household name, no doubt in part because one of her works featured in the 2018 season of The Block.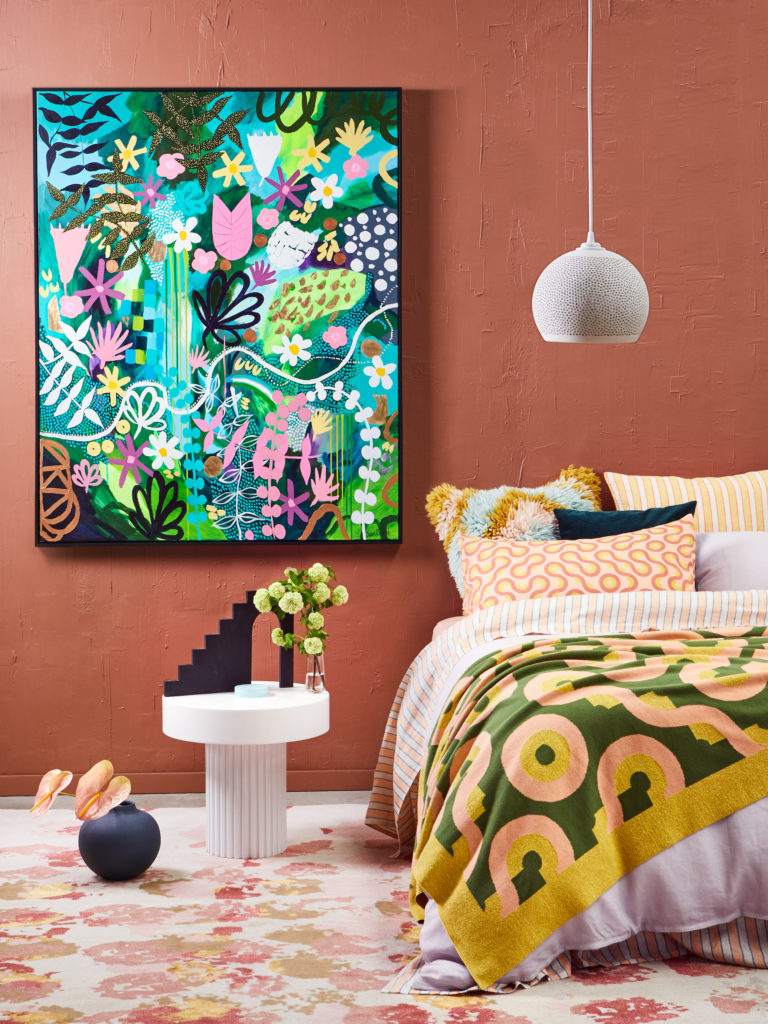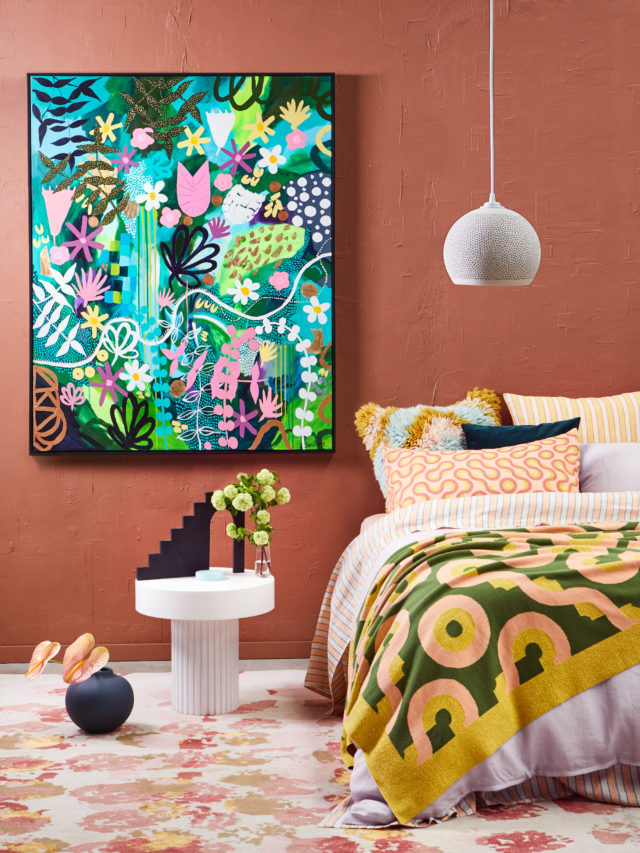 Self-taught, Joan paints intuitively, drawing from every life and memory, using acrylic and oil paints as well as inks. "Over the years I have attended quite a few workshops run by various artists and picked up some interesting tips," says Joan who now runs her own workshops out of Geelong's Artworx, when time permits.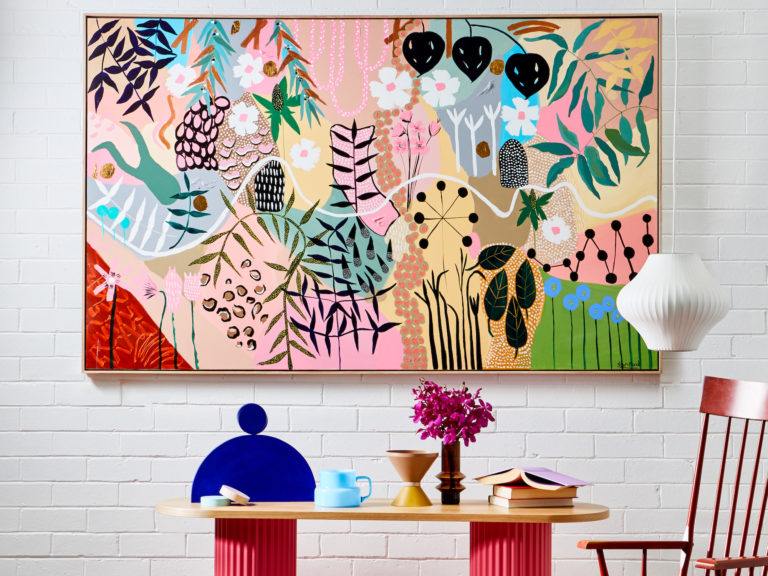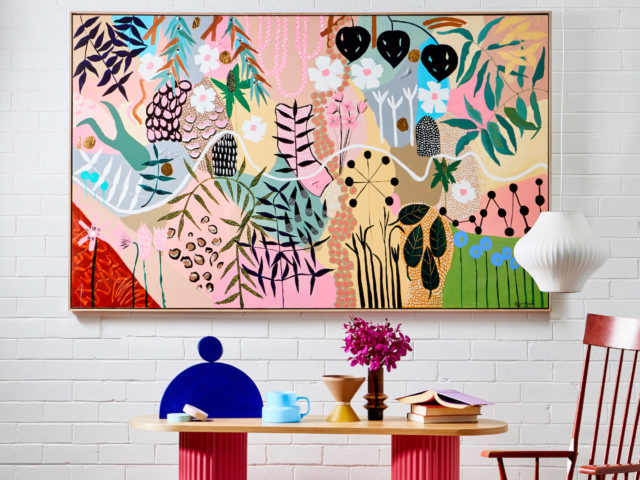 Describing her work as abstract expressionist in style, her latest collection is inspired by the rural milieu that surrounds her home. "It features abstract landscapes. I cover my canvas in semi-abstract plants, flowers and leaves in various colours and then use line work and dots to add texture and interest," says Joan of her unique style. Multi-layered and colourful, the closer you get to each piece, the more detail you notice.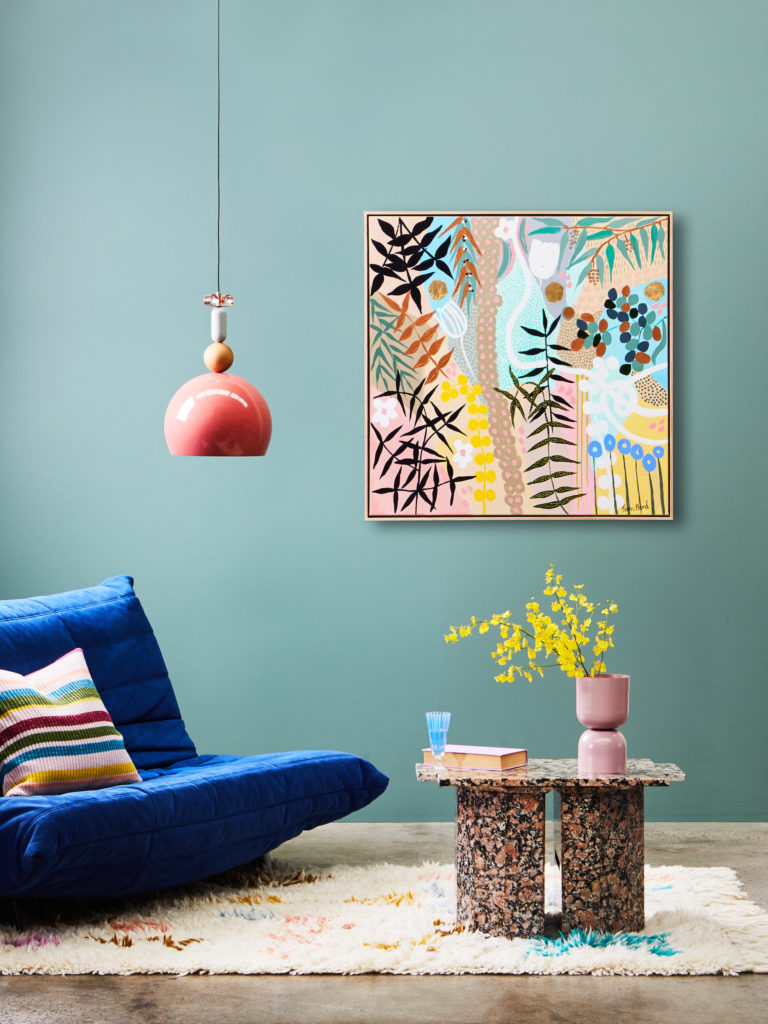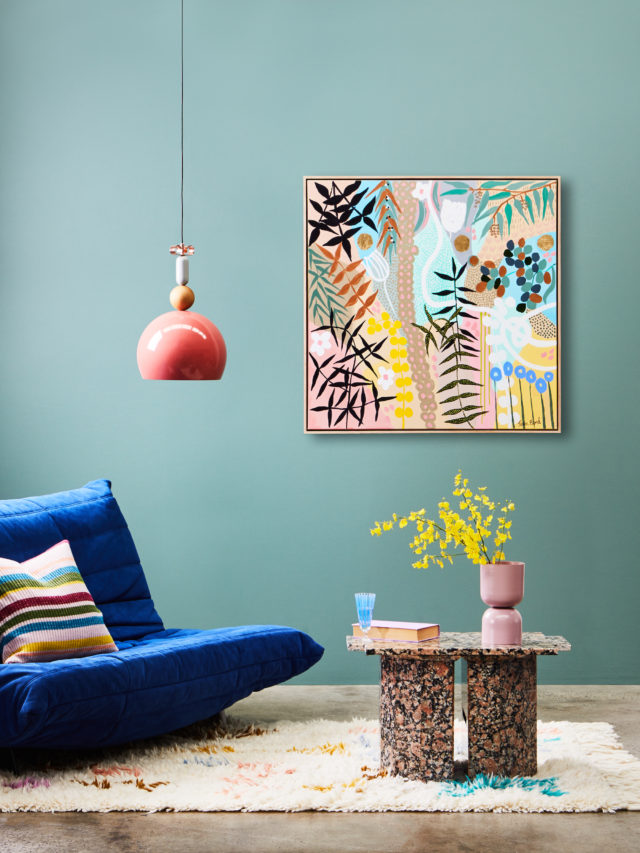 "I get a lot of feedback from people who say that my paintings evoke feelings of happiness and that people find them very uplifting. I find great fulfilment in delivering work that brings happiness and excitement," says Joan.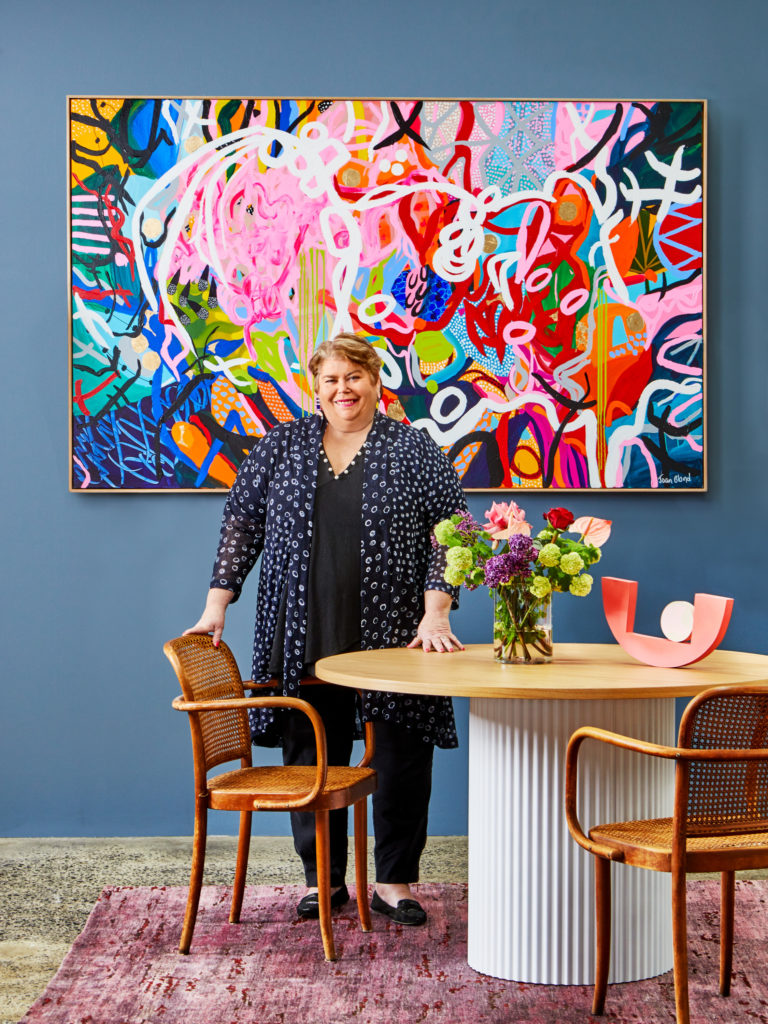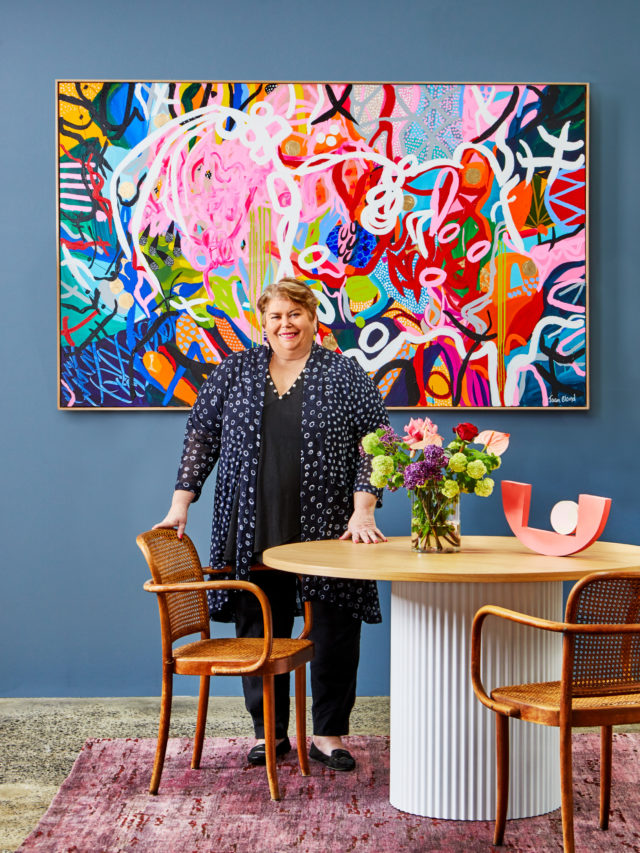 Bold colour and pattern aside, Joan's works are often large in scale too; many of them are over two metres wide which can make for a logistical challenge when working inside her small studio. "Eventually I would like to find a larger space to work from, but I love where I live and appreciate the rolling hills and beautiful gum trees that I can view through floor to ceiling glass windows."
Photographer: Stephanie Rooney | Stylist: Alex Carter at Harlow + Willow | Stylist assistant: Erin Mellington
For more on Joan | The artist who saved a house deposit by drawing houses