Perhaps it's the way she paints the female form but when you first see artist Caroline Walls' latest work, its hard not to draw comparisons to Matisse. The Melbourne-based former graphic designer and art director is rather taken with the human form. "I am interested in the fluidity of the body, intimacy and the construction of the female identity. These particular artworks explore the movement and contours of the female figure and the reduction of its most essential form as a way of heightening its expressive power. With my foundation in design they have a strong use of colour and graphic form," says Caroline.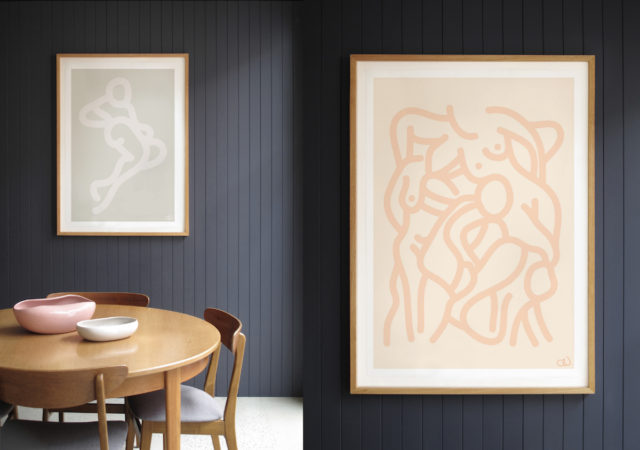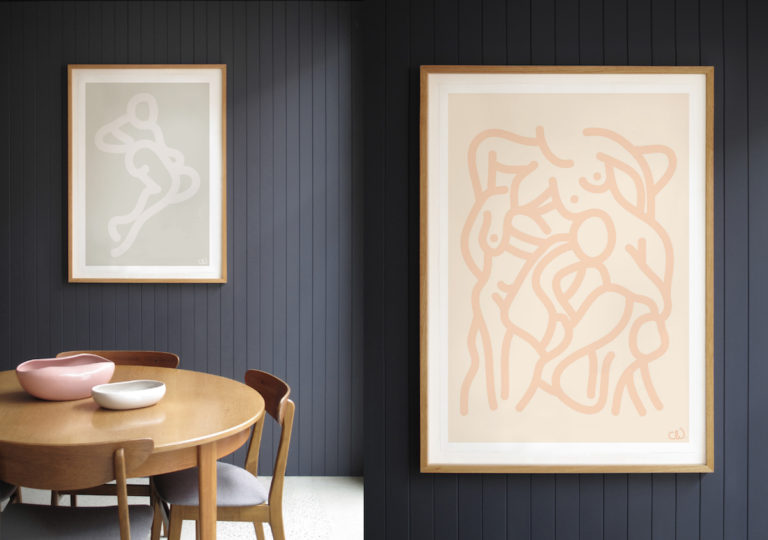 A Visual Design honours degree graduate from Swinburne University, Caroline has also studied painting at the NYC School of Visual Art. "After working in the industry for a few years overseas, and doing a painting course in New York I returned to Melbourne and did a post-grad contemporary art degree after-hours at the VCA," says Caroline.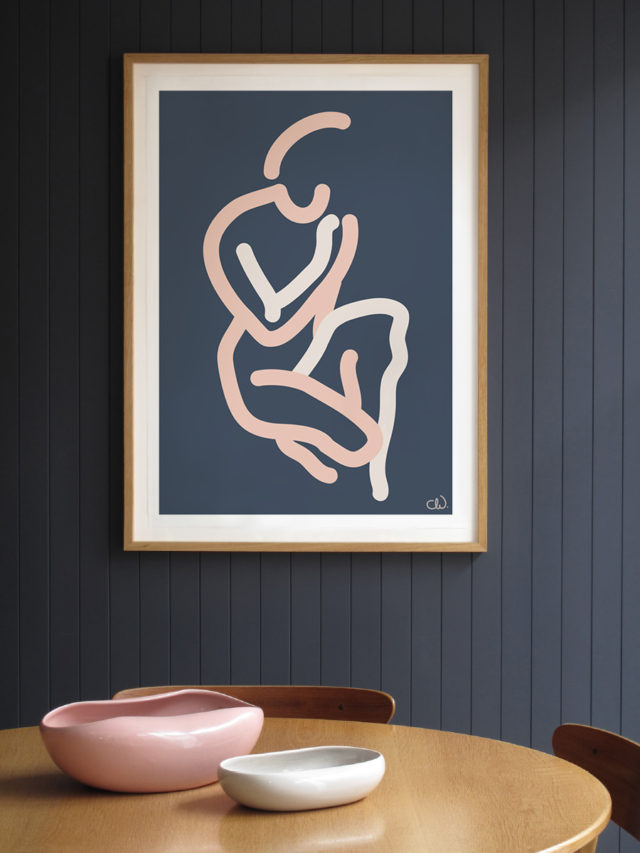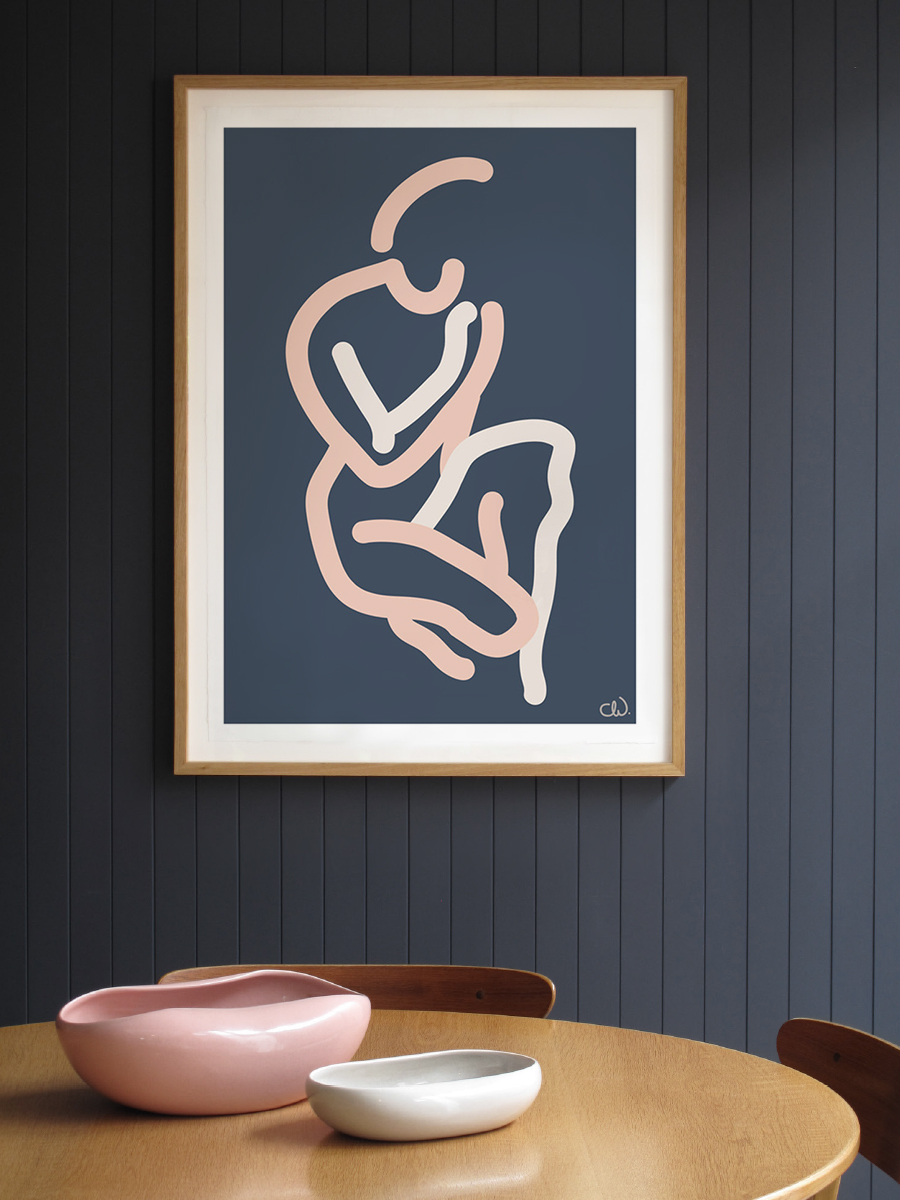 It's a move that paid off as Caroline is now able to work full-time as an artist, and is represented by Greenhouse Interiors. "Up until now I have been working as an art director/designer, creating my own art in any spare time I have. I am newly taking the plunge into the full-time artist world. It's both exciting and slightly terrifying at the same time!" says Caroline.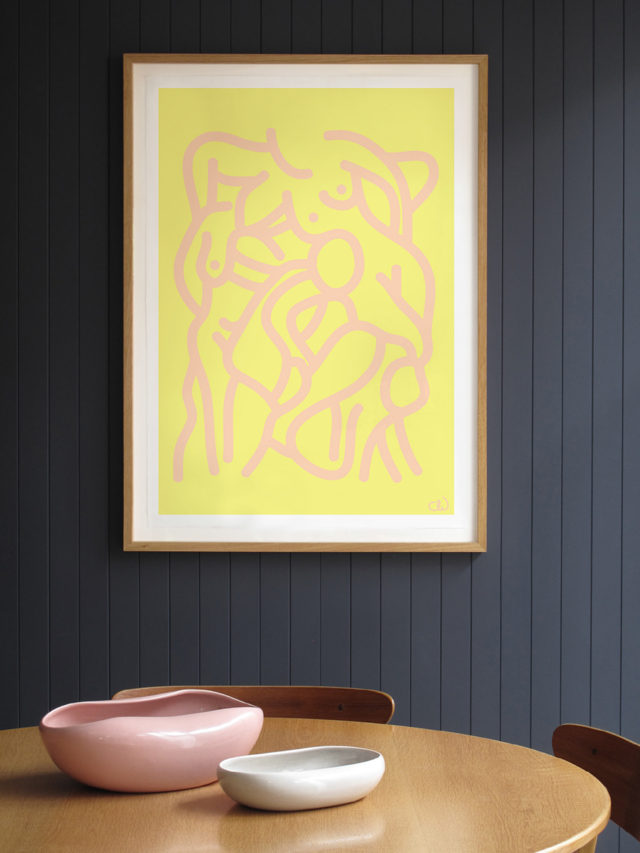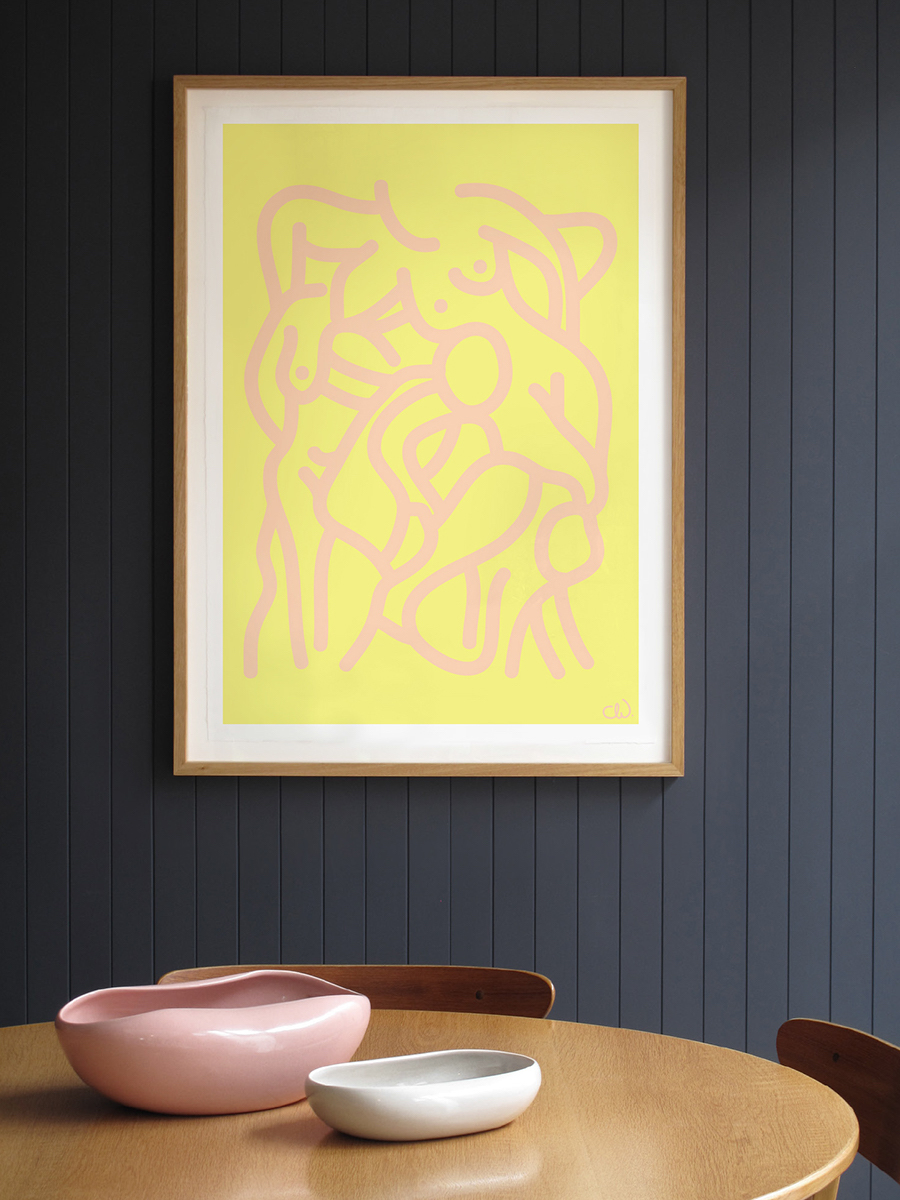 While we think the works' simplicity would complement any interior, Caroline has a certain space in mind. "These particular works aren't decorative or intricate, instead they are quite bold in their simplicity so I imagine them working in both mid-century style interiors or modern, graphic homes," says Caroline.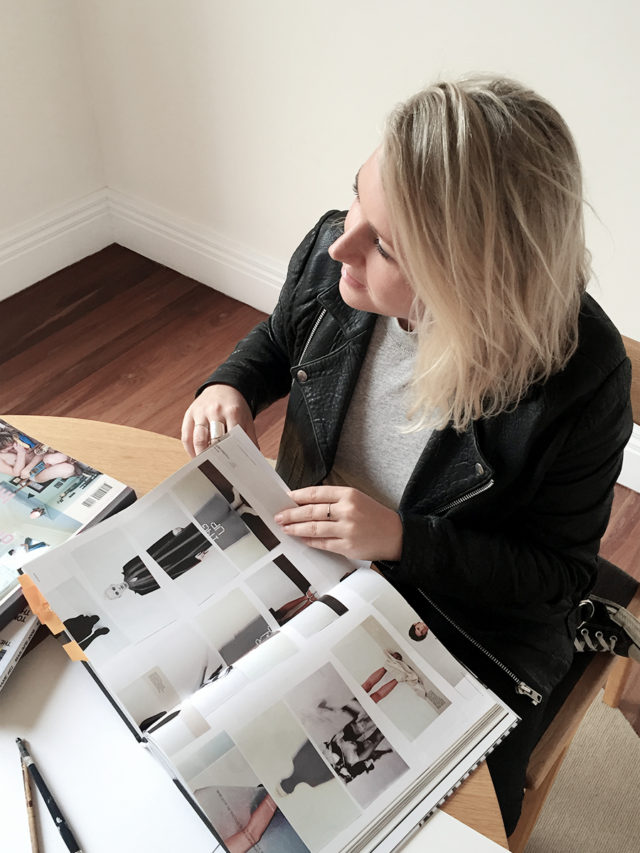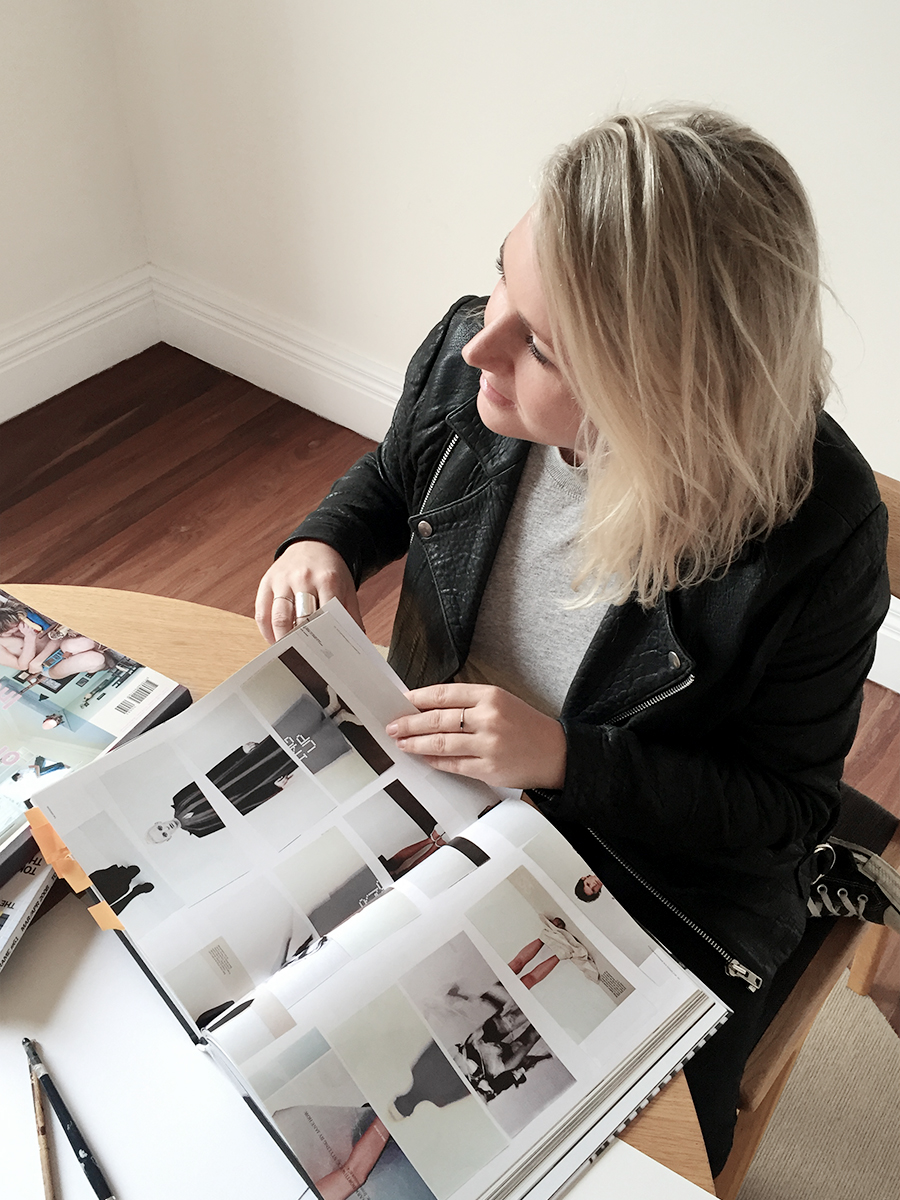 Caroline Walls
Caroline's latest collection celebrates subtle tone on tone hues in oil and acrylic. "With the simplicity of this current work it demands a strong use of colour, meaning I often work with subtle tones, stripping back without losing the overall gesture or sense of movement," says Caroline who also dabbles in soft-sculpture, graphite illustration and print-making too. "I recently got a taste for the silk-screen process and I'm really loving the possibilities. I've also started some large-scale paintings that desperately need some attention," says Caroline.
See here for more.