Around the same time I started blogging in 2011, an innovative Australian brand, Art Hide, took the idea of a cow hide rug (which was super popular at the time) and went one (or perhaps 100!) further.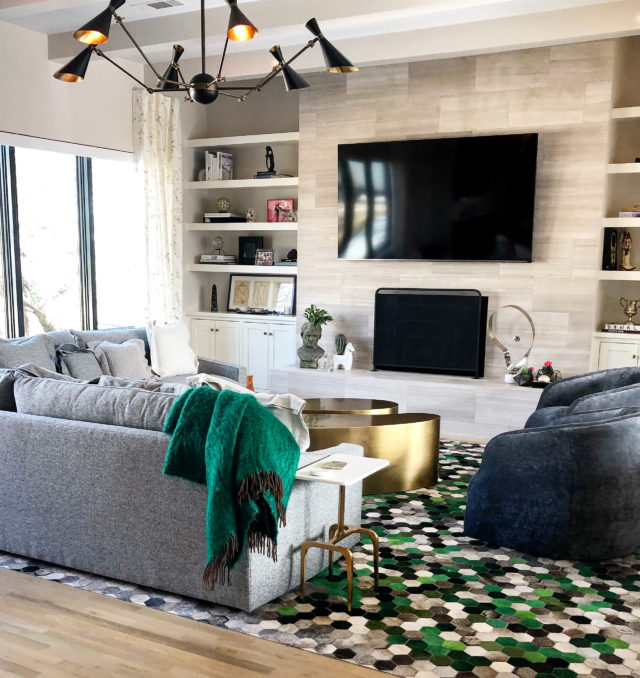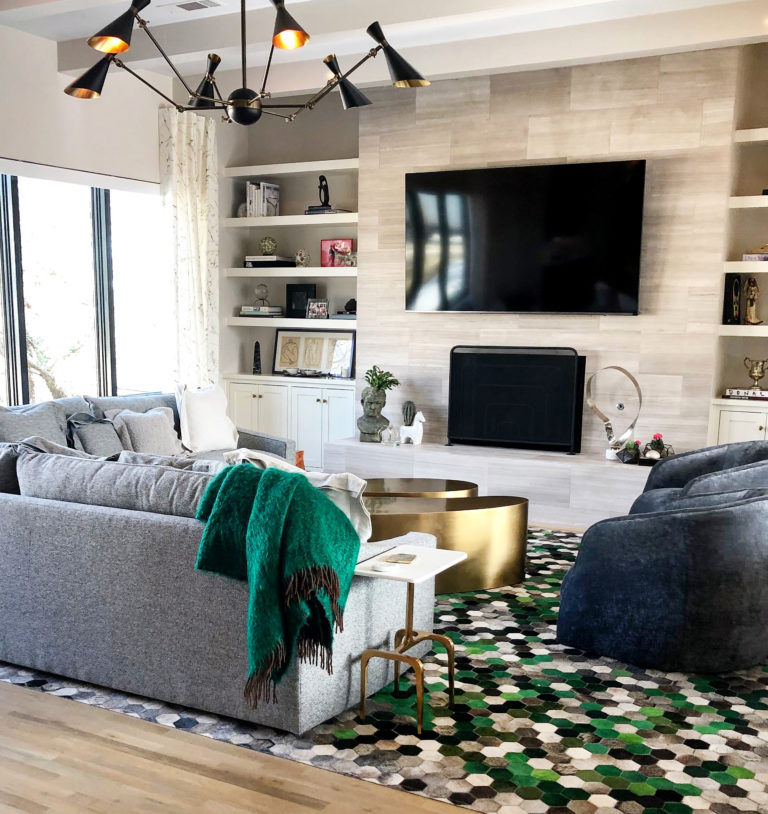 It all began in a farmhouse in Tuscany when Kura Perkins from WA was living there between 2010 and 2011. She had just been around the world with her young family, during which time she visited Argentina. There, in a small artisan town, she stumbled across a tapestry that inspired the vision for Art Hide.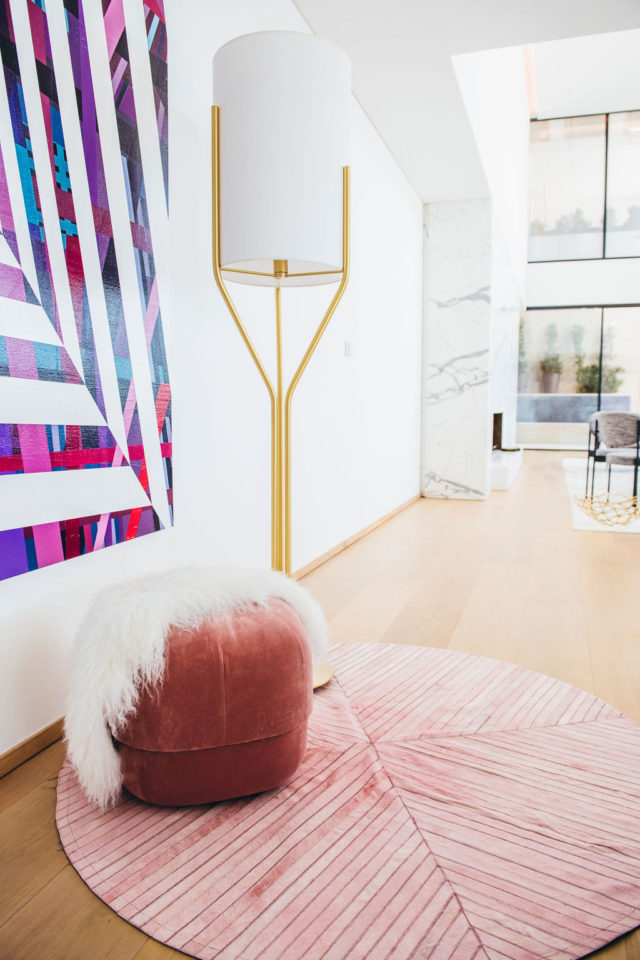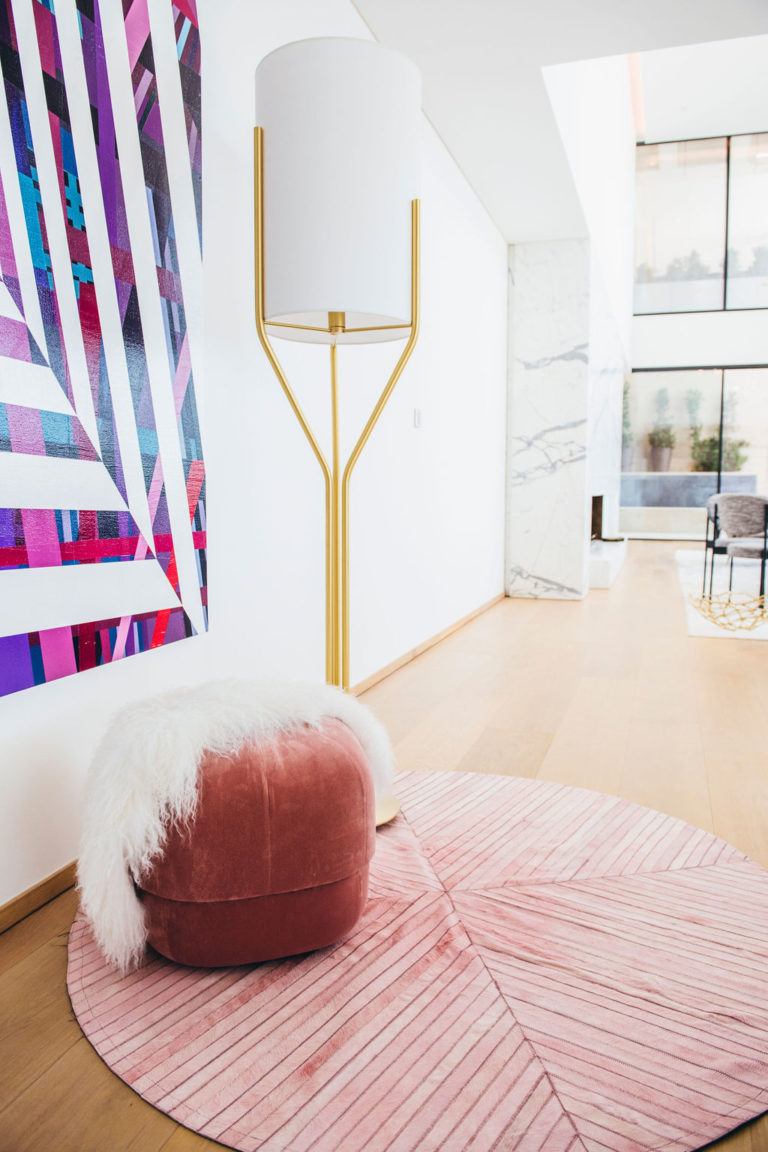 "For the first few years of business, natural cowhides were definitely having a moment, but we actually never sold the basic cowhide pelt! My view was the market was pretty saturated, so we focused on the design possibilities of utilising this beautiful natural textile to make area floor rugs," Kura says.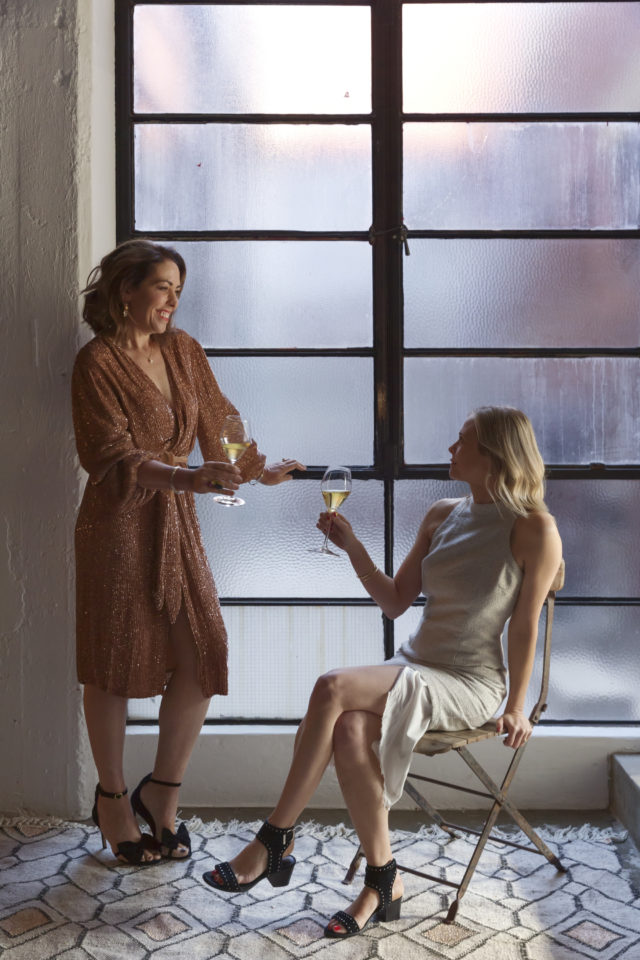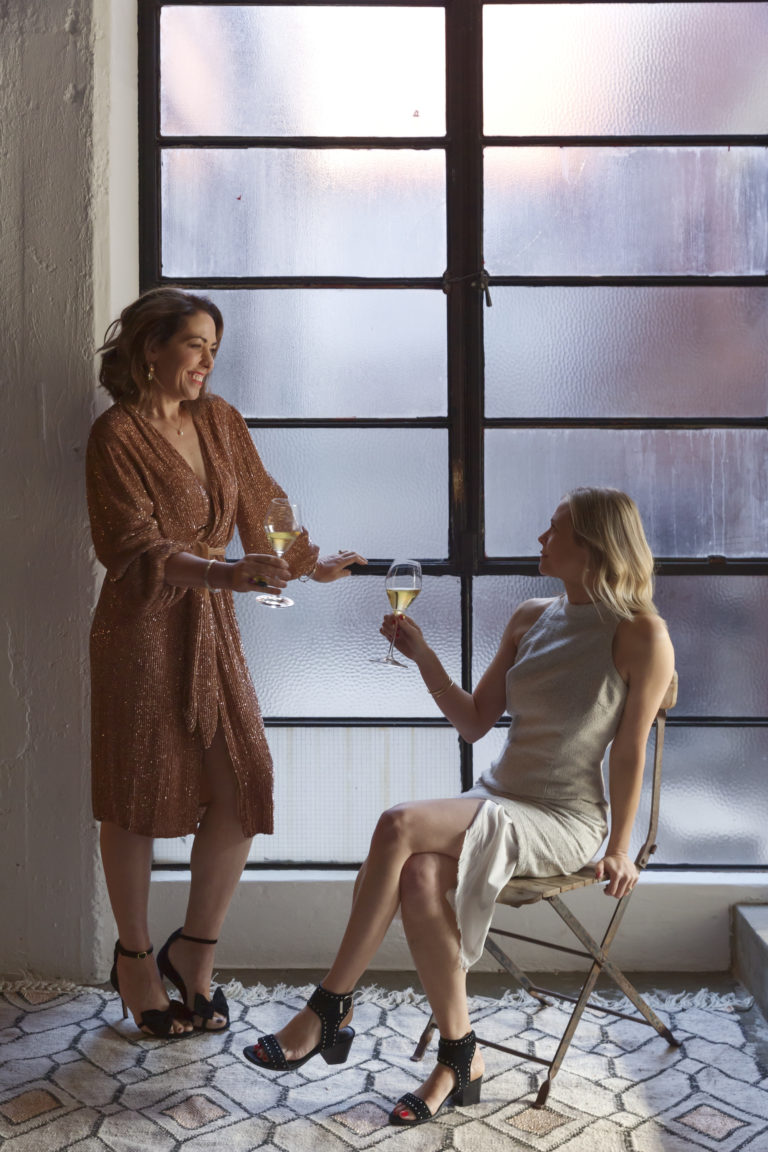 "In doing so, we can apply beautiful colours and a range of other hide treatment techniques, including laser burning and metallic applications. Part of our Art Hide journey has been about educating the market about the fantastic natural attributes of premium hide, including their sustainable provenance and incredible durability."
Kura says there's no other textile quite like it: incredibly easy to maintain, highly stain resistant and hypoallergenic. "Bree and I have five little girls between us and a menagerie of pets, so we tend to design products that we know work for our bustling homes!" Even better, the hides are natural by-products of the beef industry.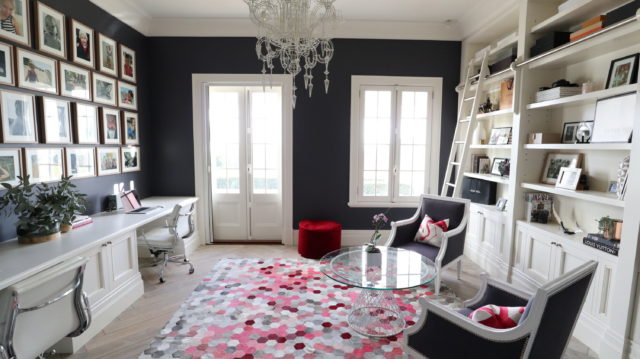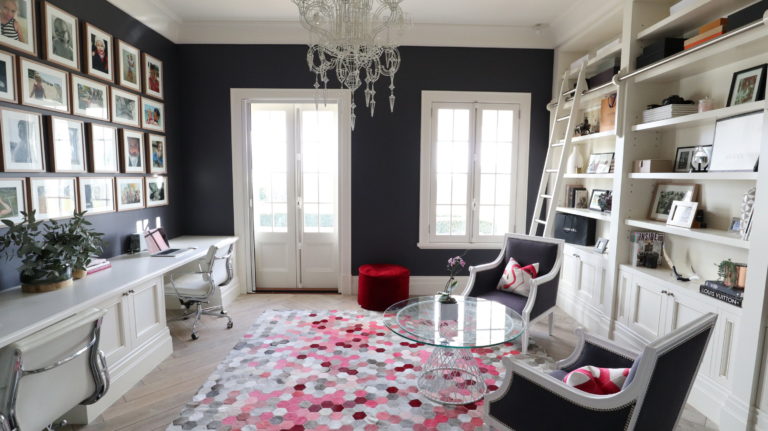 Kura's sister Bree Hay-Hendry, a university trained textile and fashion designer is the creative director and has been integral to the business's success. "We both have clearly defined roles and something of a yin and yang skillset," Kura says.
"Bree is the creative and the master of attention to detail. She creates our collections and her deep knowledge of textiles means that what we or our clients dream up we can actually create, and that the products are practical as well as beautiful. In my role as CEO, I manager customer service, public relations and a lot of the boring stuff, including warehousing, logistics and operations – and everything else inbetween!"
They have two staff in Australia and a small team in the United States, as well as agents in the UAE, the UK and Switzerland, giving them a truly global presence.
Art Hide has made the equivalent of 25,000 sqm of rugs over 10 years, with a large percentage of these being custom. The ability to quickly and easily customise rugs, usually at no additional cost, has become central to their success as a business.
"It's especially important with something like rugs where people may have odd shaped rooms or spaces and really need the rug to work to pull everything together," Kura adds. "One of the most popular features of Art Hide's custom service is the ability to be able to use colour within the rug to tie everything together. You can see this in a lot of our projects, where the designer or customer has selected from our extensive colour range or we have lab dipped for them to match pantones or fabric swatches."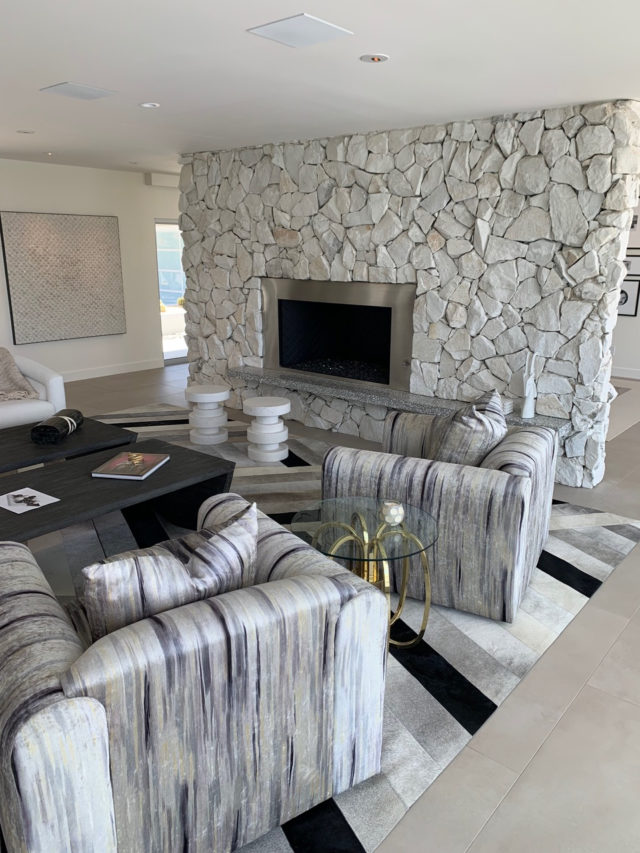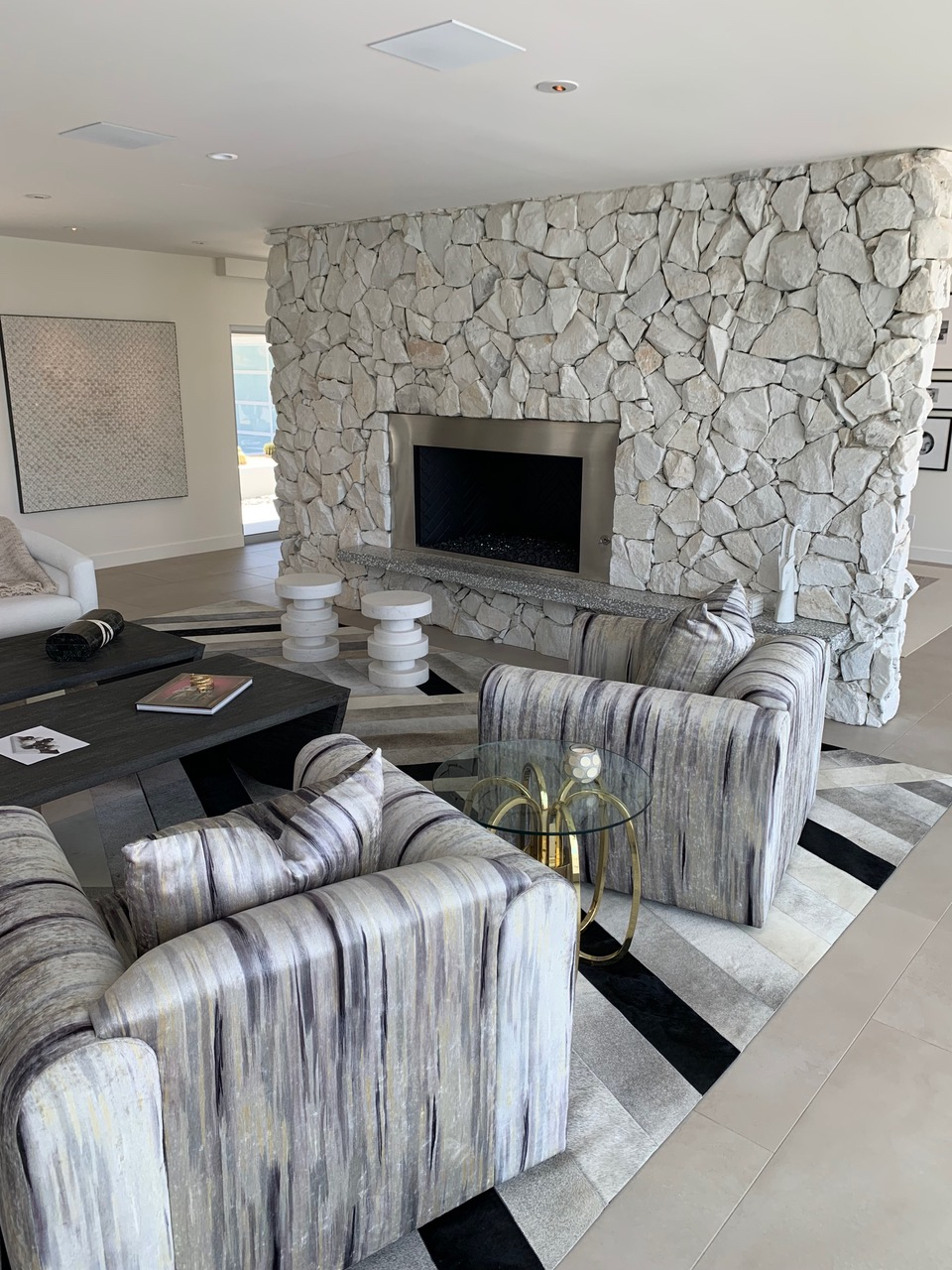 Art Hide makes customising rugs easy by offering a free in-house design service with a widely used render program called Room Service. Customers send in a picture of their room and the team will create fast and free renders showing rugs in a client's space. They can also easily order swatches of any rug online.
In a recent Palm Springs project for Grace Home Furnishings (pictured below), Art Hide lab dipped two new colours specifically for them. They created a spectacular custom 9m x 5m rug within six weeks over the Christmas period!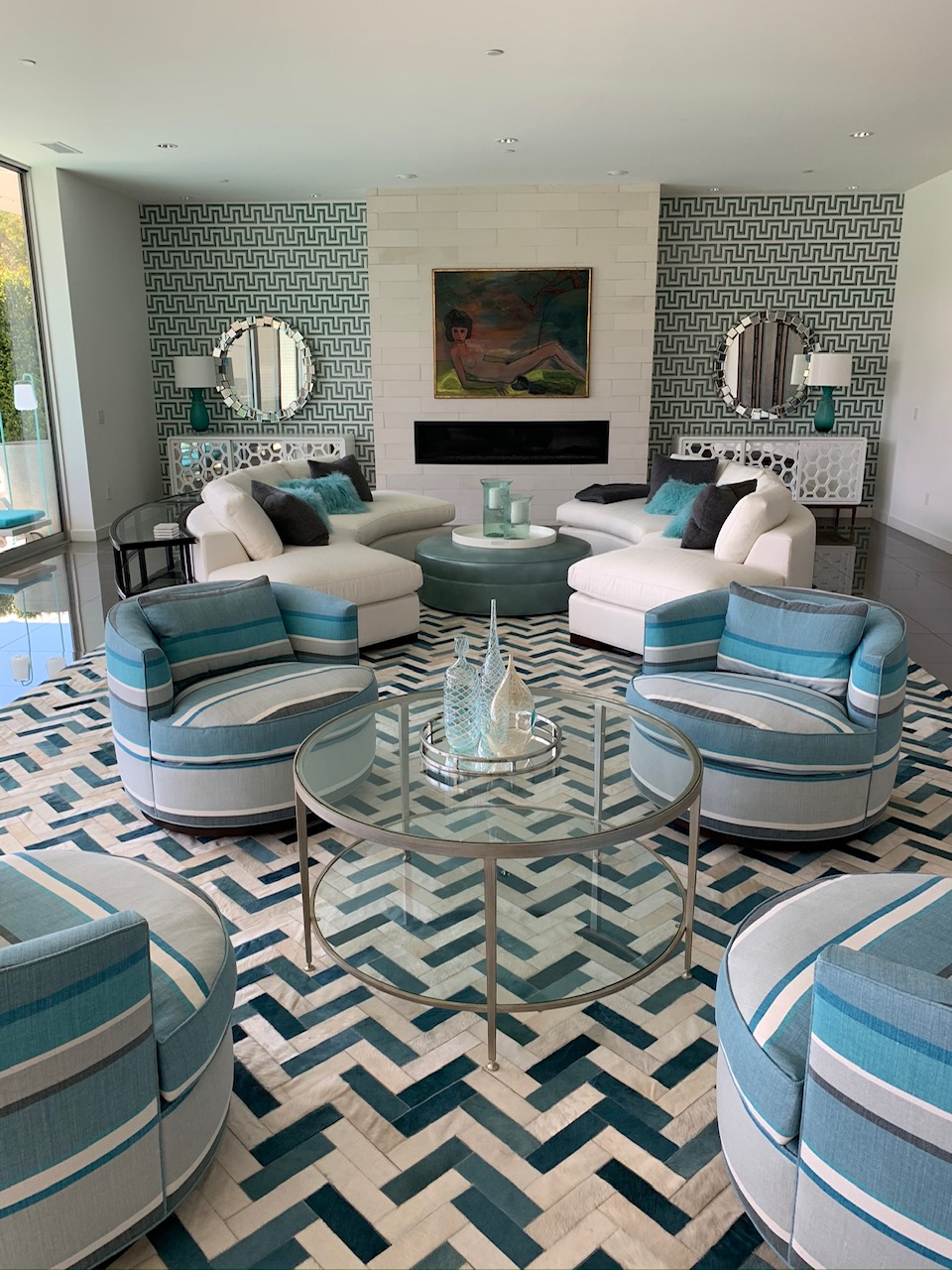 They've found a second home in the notoriously hard to crack United States, with a fully-fledged local operation and warehouse setup there for almost five years. They're working on an ongoing basis with some of America's best interior designers, including Christopher Kennedy and John McClain, after taking the plunge and doing three American trade shows in 2016. "We haven't looked back," Kura says. They've since done a further 18 US trade shows!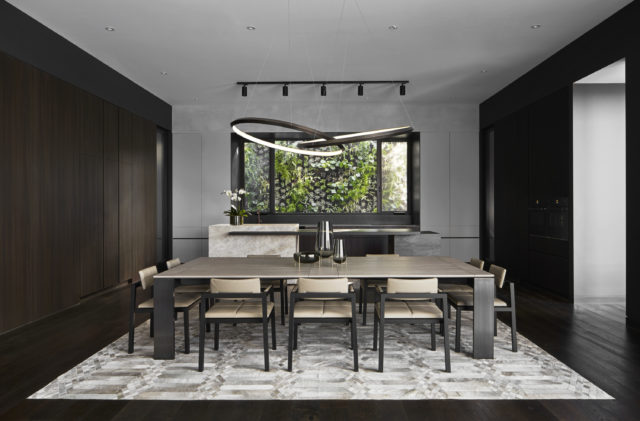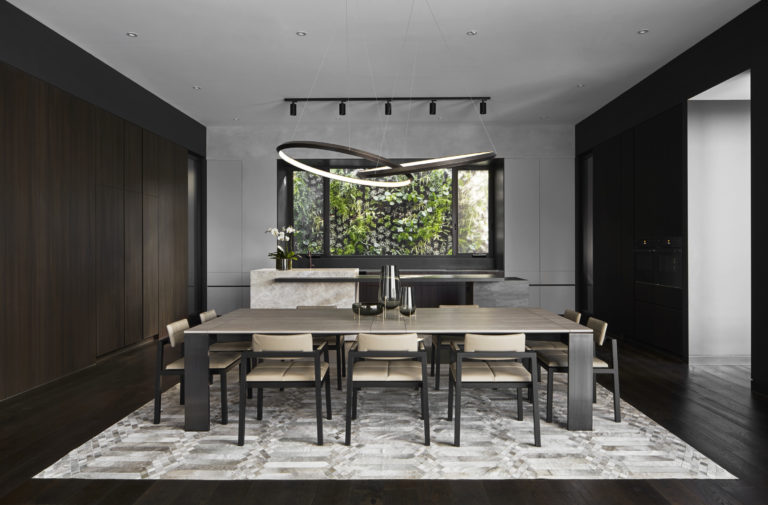 Art Hide has three artisan manufacturing teams, all of which are ISO (International Standards Organisation) certified. This guarantees aspects like sustainability of production, excellent conditions for workers, high standards of product and more.
"Each of Art Hide's teams is an important extension of our business and all our makers are third generation leather artisans," Kura says. The brand create all their own colours using the best quality dye from Germany, and they're constantly creating specific colours for clients to match with textiles or materials.
The Western Australian sisters feel very proud to have reached the decade milestone, although they admit it has flown. "In the first few years, I had very young children and had just moved back to Australia, so I had a lot going on and we were finding our niche as a brand," Kura says. "Things have moved much more swiftly in the last six years or so and I am excited for the vision and momentum we bring into the next decade!"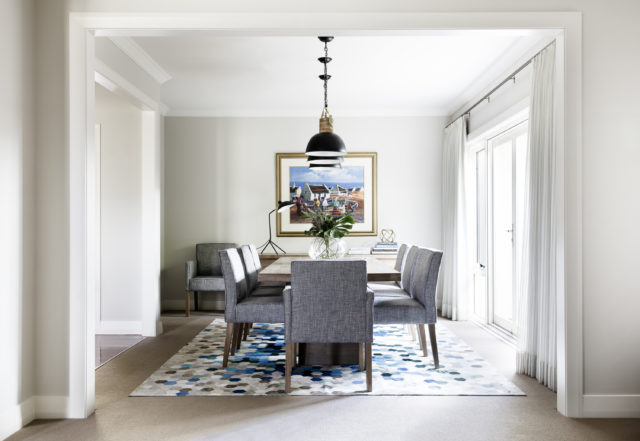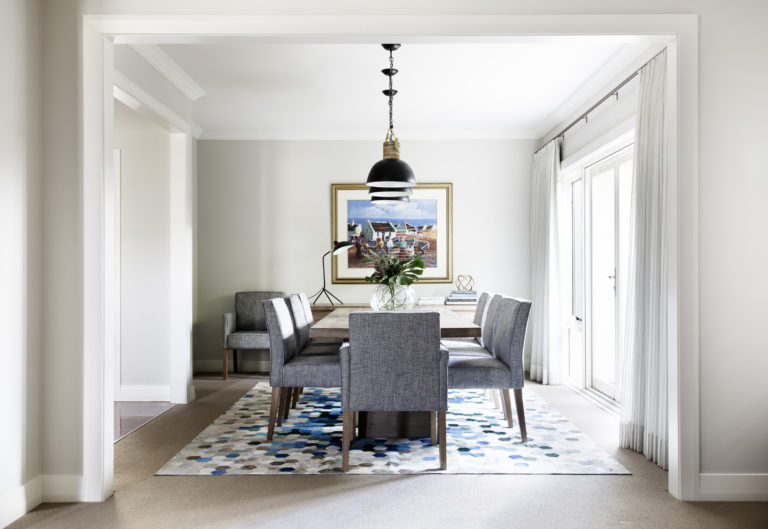 She adds: "I'm really proud of the unique nature and exquisite quality of our original product and the personalised service we offer our customers. I'm grateful for Bree and I as sisters, growing the business into something substantial and sustainable in what has actually been a difficult market. I'm also proud of our visibility and care in our supply chain management and relationships with our artisan teams; they really are an extension of our business and we take care of them like family."
Now they're patiently waiting for borders to reopen so they can get their 10th anniversary collection out there. "Hand on heart, I can honestly say it is our most exciting and beautiful collection to date."