David Cummins is a "recovering architect" turned furniture designer and maker in Sydney's St Peters. I just love his 'bridge side table' made from solid Tasmanian Blackwood offcuts and sustainable birch Form plywood.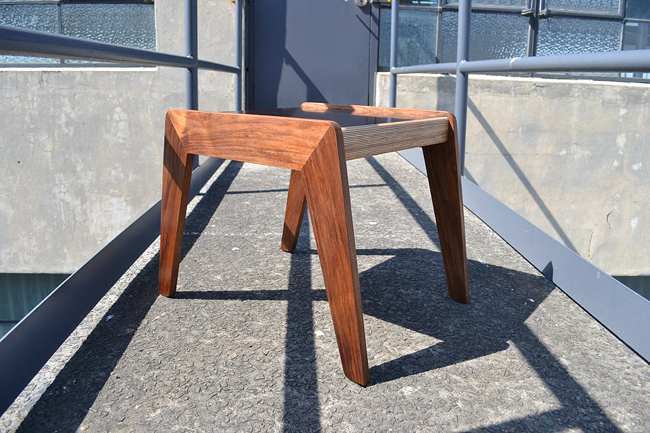 The dark brown phenolic film finish to the Form plywood allows the grain of the plywood to show through and its beautiful burgundy undertone complements the rich dark tones of the Blackwood.
$595 and available from Eveleigh Artisans Market. See more of David's work at his website.