Located in Carlton, just north of the Melbourne CBD, this circa 1902 apartment was once home to a trio of university students before it underwent a gorgeous makeover courtesy of The Stylesmiths. "The owner had lent the apartment to their son and his uni mates and needless to say, the transformation from uni lodge to angelic home has been tremendous!" says The Stylesmiths interior designer Kristen Dahl-Feathers who worked on the project with fellow designer Carlie Ng.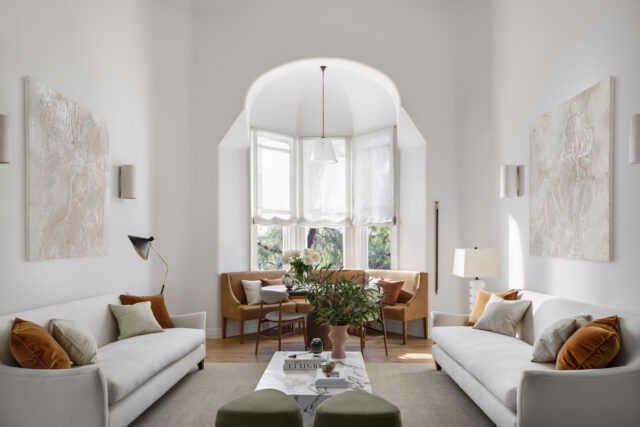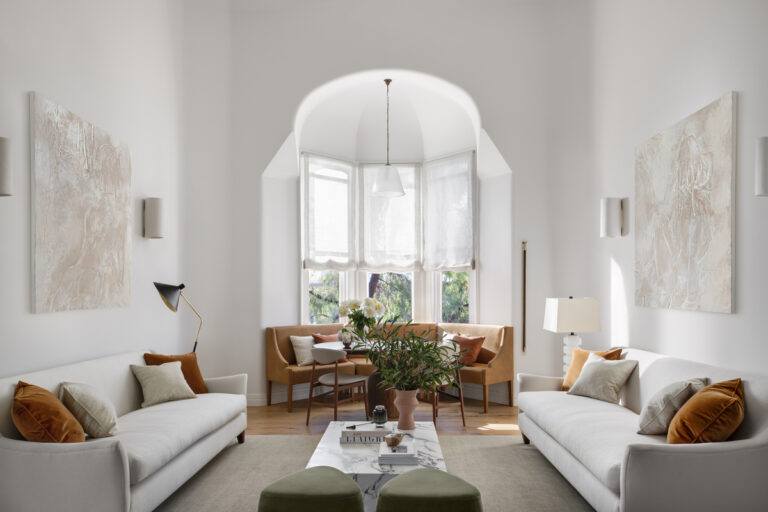 "When we were first engaged, we weren't sure if the owners wanted to renovate it and rent it out or move into it as a retirement pad. But we are thrilled that they fell in love with the design and decided to go ahead and live in it themselves," says Kristen.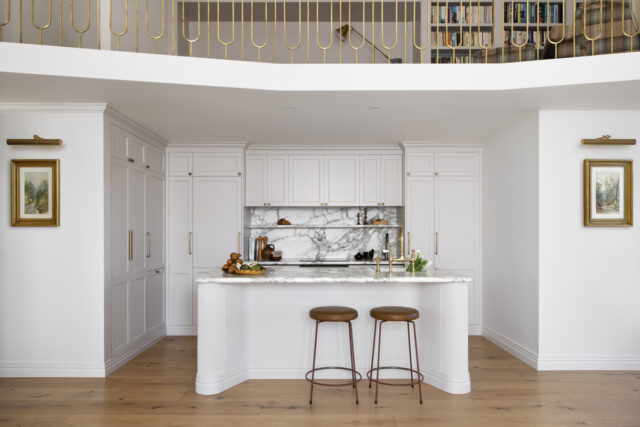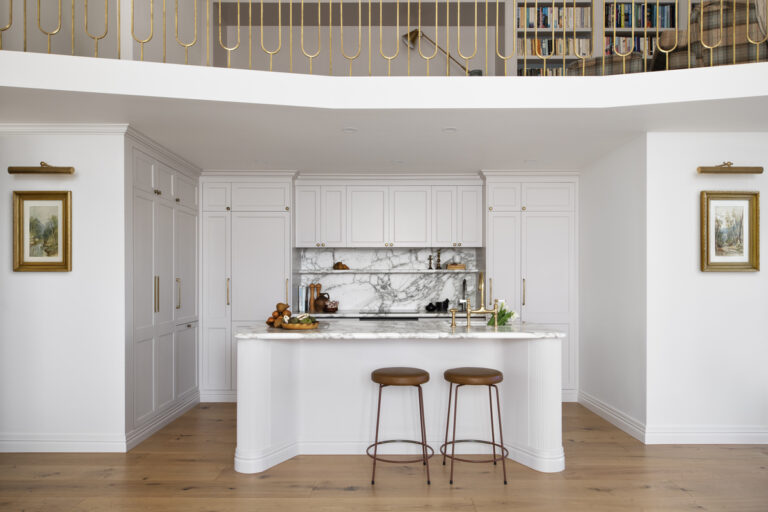 With a design brief that focussed on contemporary classic design, with a pared back palette, The Stylesmiths team set about making the compact home feel open and airy. Downstairs, in the communal area, the kitchen is highly detailed yet simple and classic with panelled joinery and curved marble benchtops set on top of a custom designed fluted base.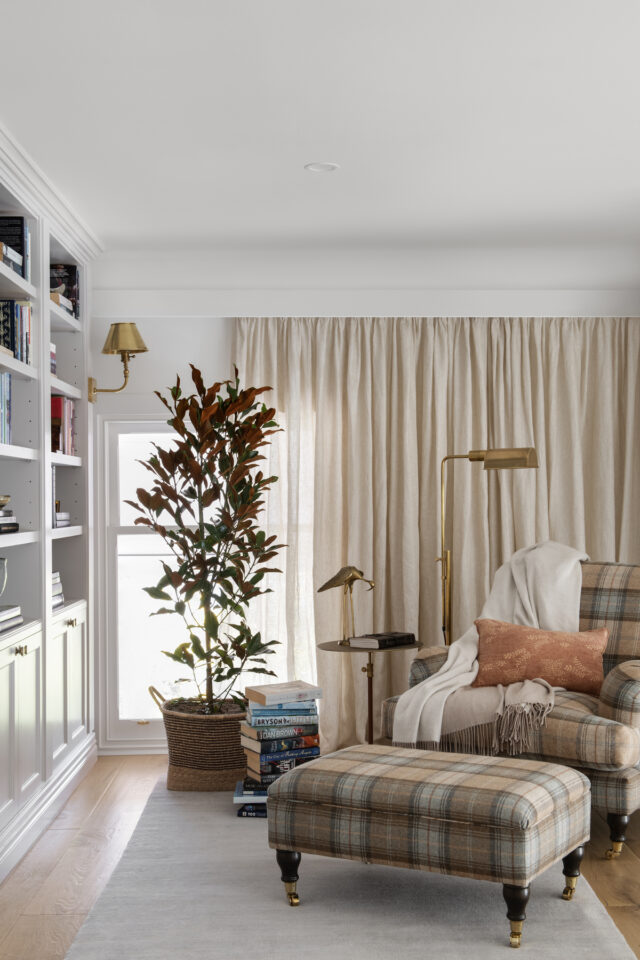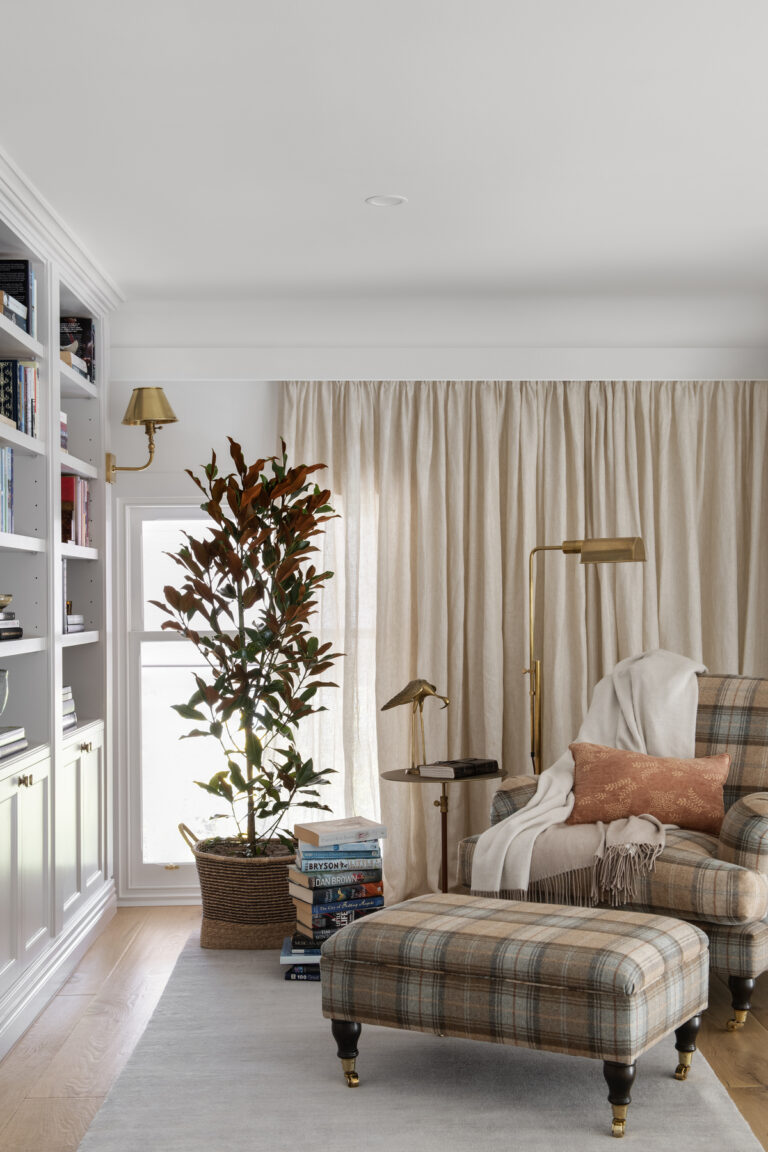 Already part of the apartment, the mezzanine was made larger to create room for a library and its adjacent spiral staircase was replaced with a beautiful new timber design with concealed laundry below. "After a few proposals we landed on a built-in library with bookshelves and a large desk up on the mezzanine," says Kristen.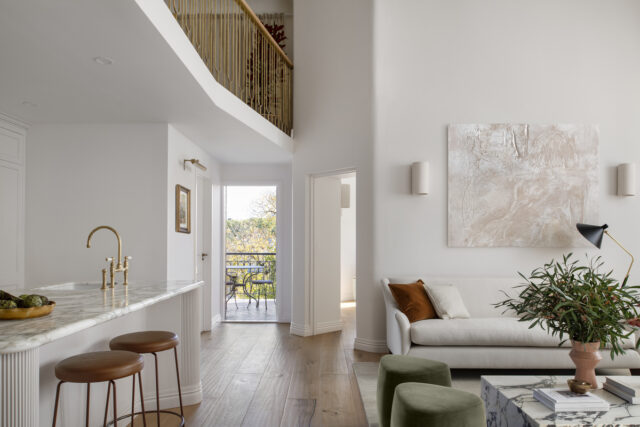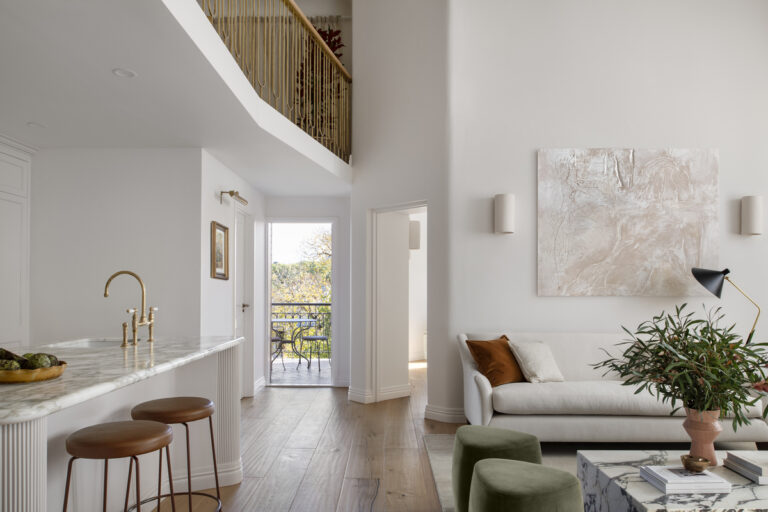 Notable products feature throughout including Artedomus marble, Cromwell lighting fixtures, the Bell table from The Woodroom, Armadillo & Co rugs and Mokum fabrics. Bathroom and kitchen hardware was sourced from Perrin and Rowe, The English Tapware Company and Brodware.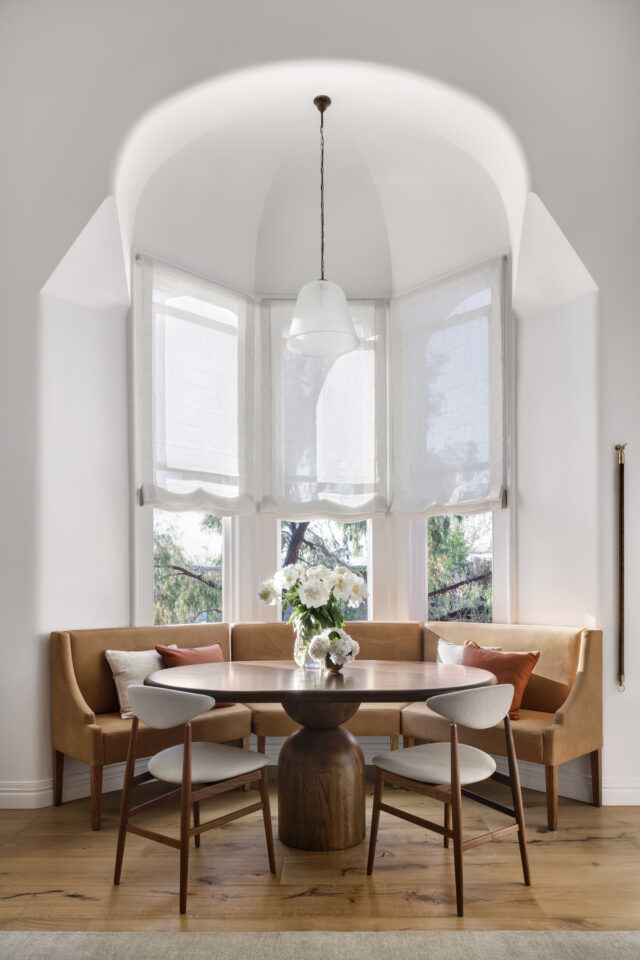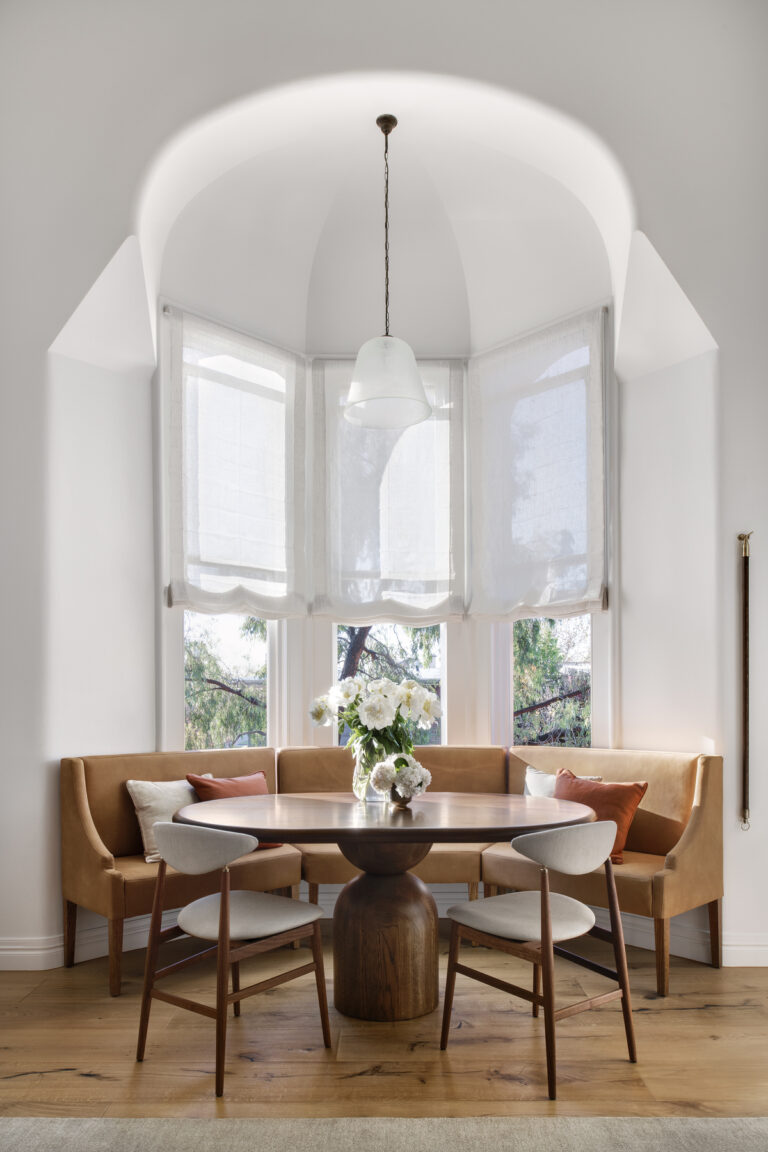 A standout feature of the home, large bay windows draw the eye in three of the rooms. In the main bedroom, soft roman blinds bring attention to a custom window seat, the living room features a custom tan leather banquette that forms seating for the dining table, and the second bedroom uses the alcove to house an antique desk. "The unique alcoves really make the project special, and each has been given individual purpose, successfully maximising every inch of the available space," says Kristen.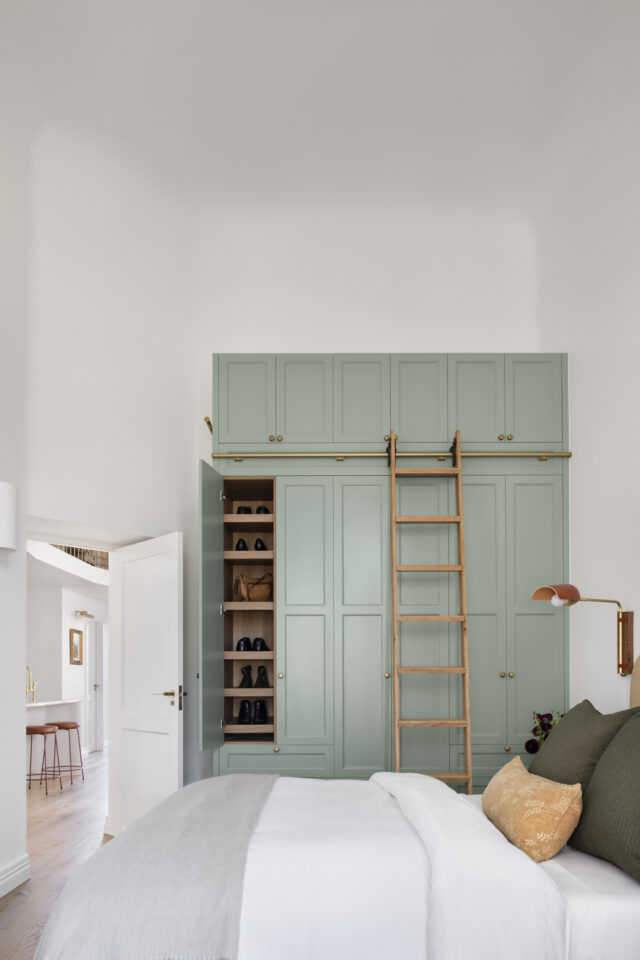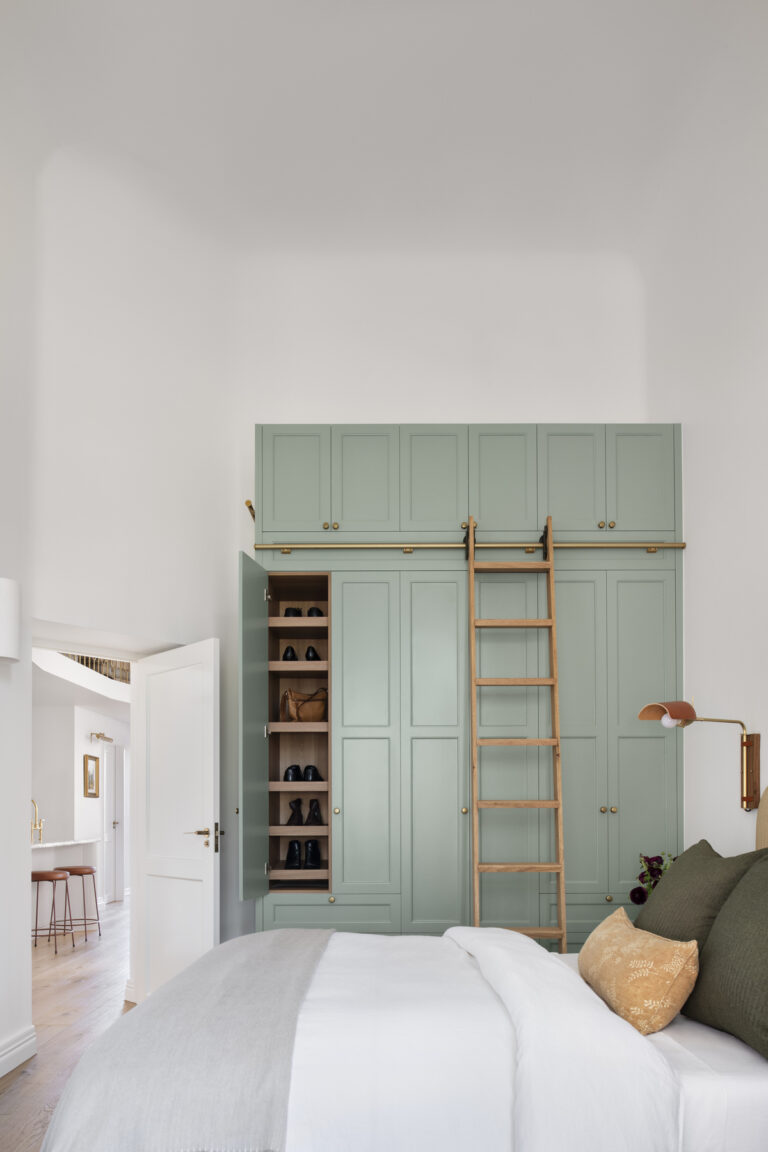 Overall, the designers were thrilled with the end result. "We loved the aesthetic. The way the stone, fabrics, furniture and colours came together and are bathed in so much natural light makes the home feel at one with its environment."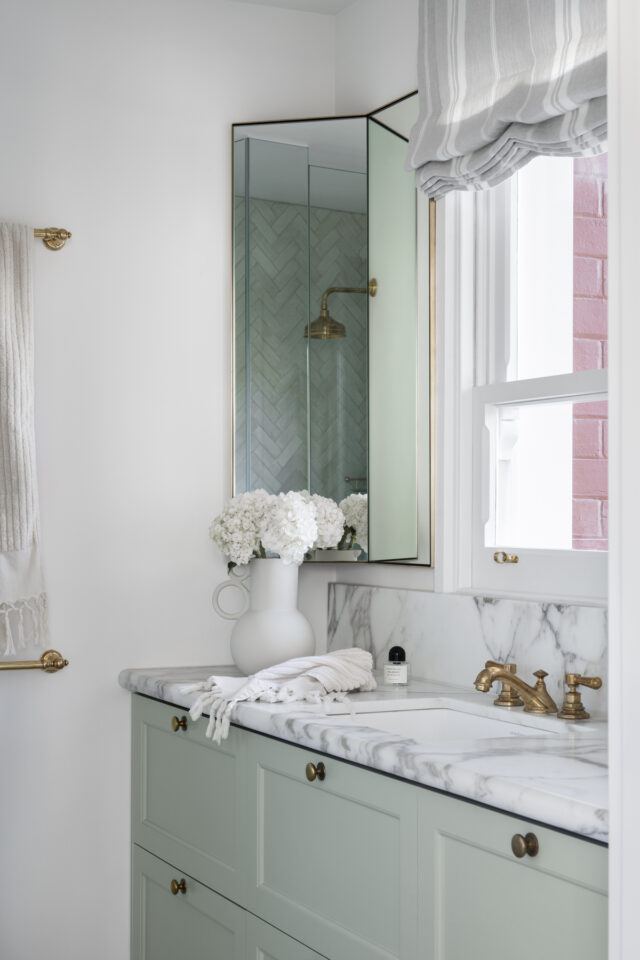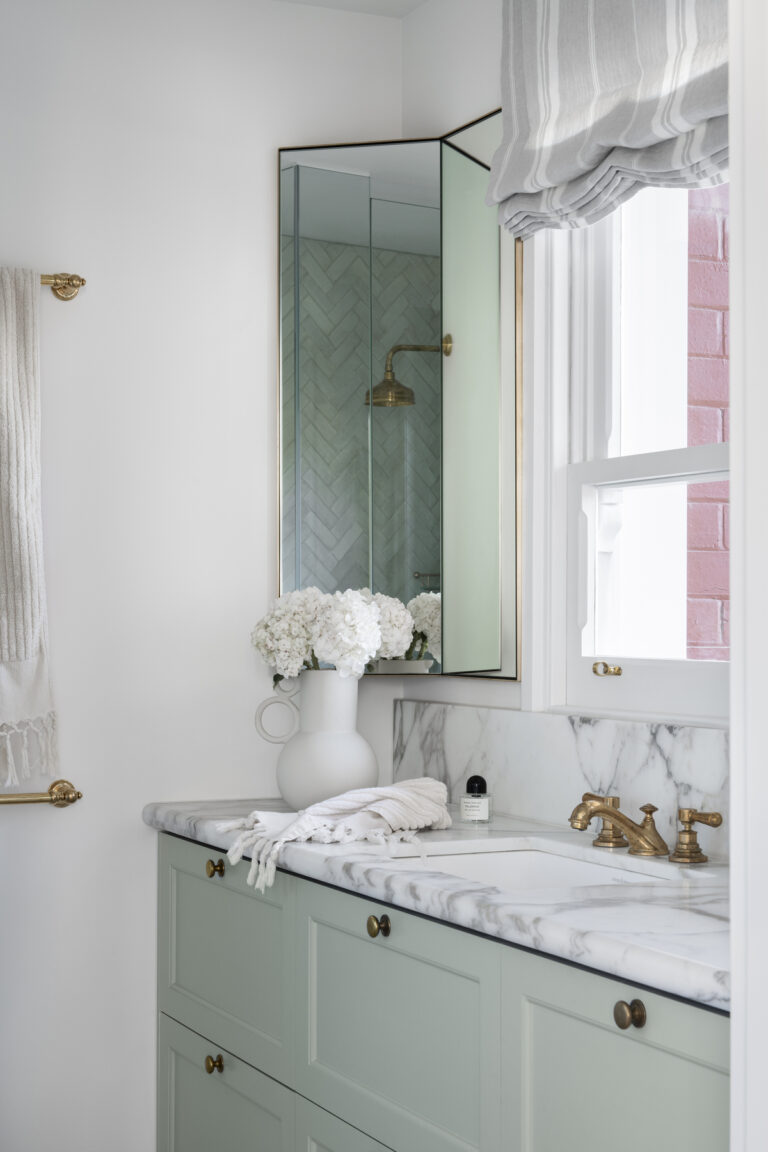 Photography: Nicole England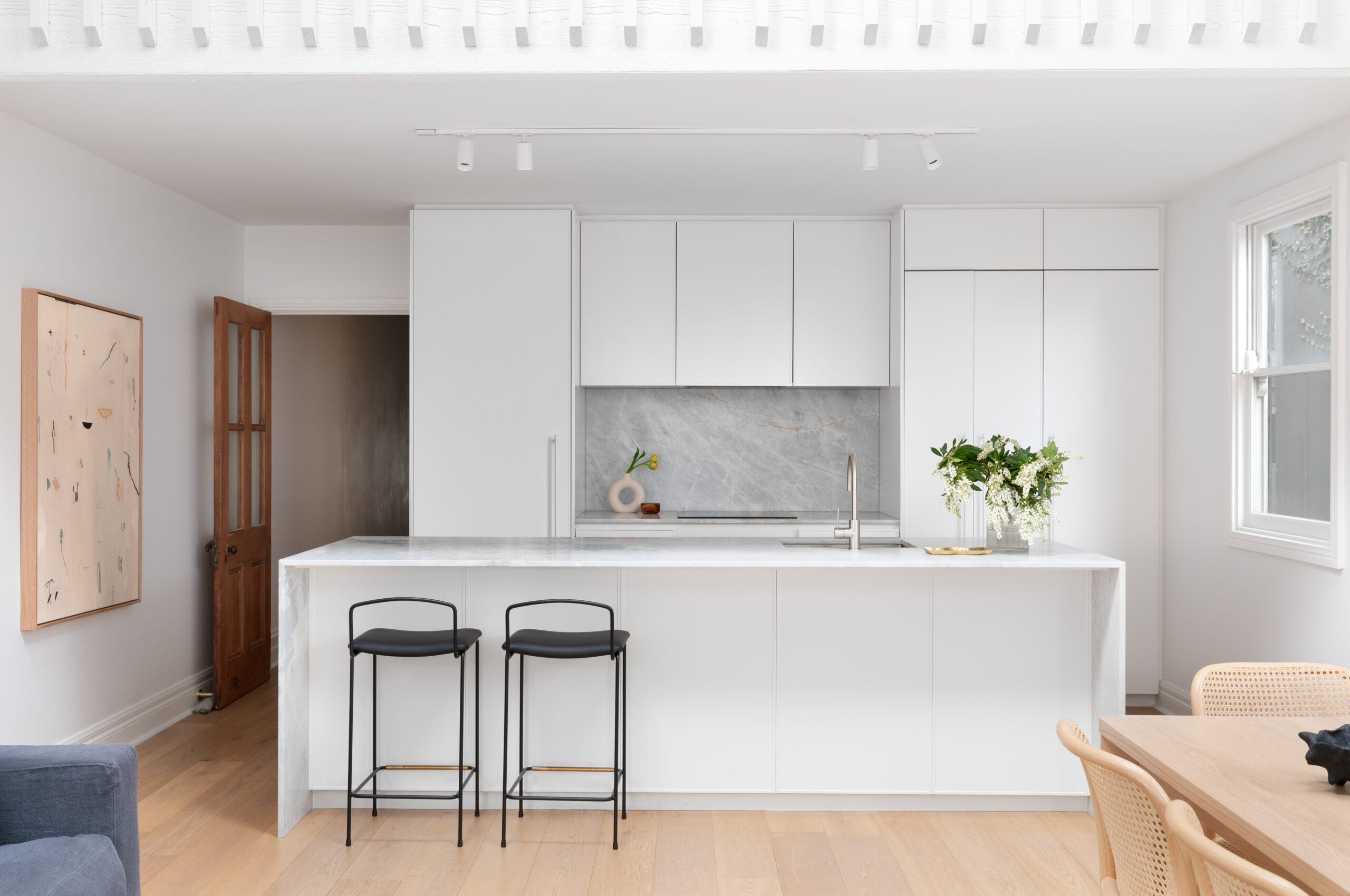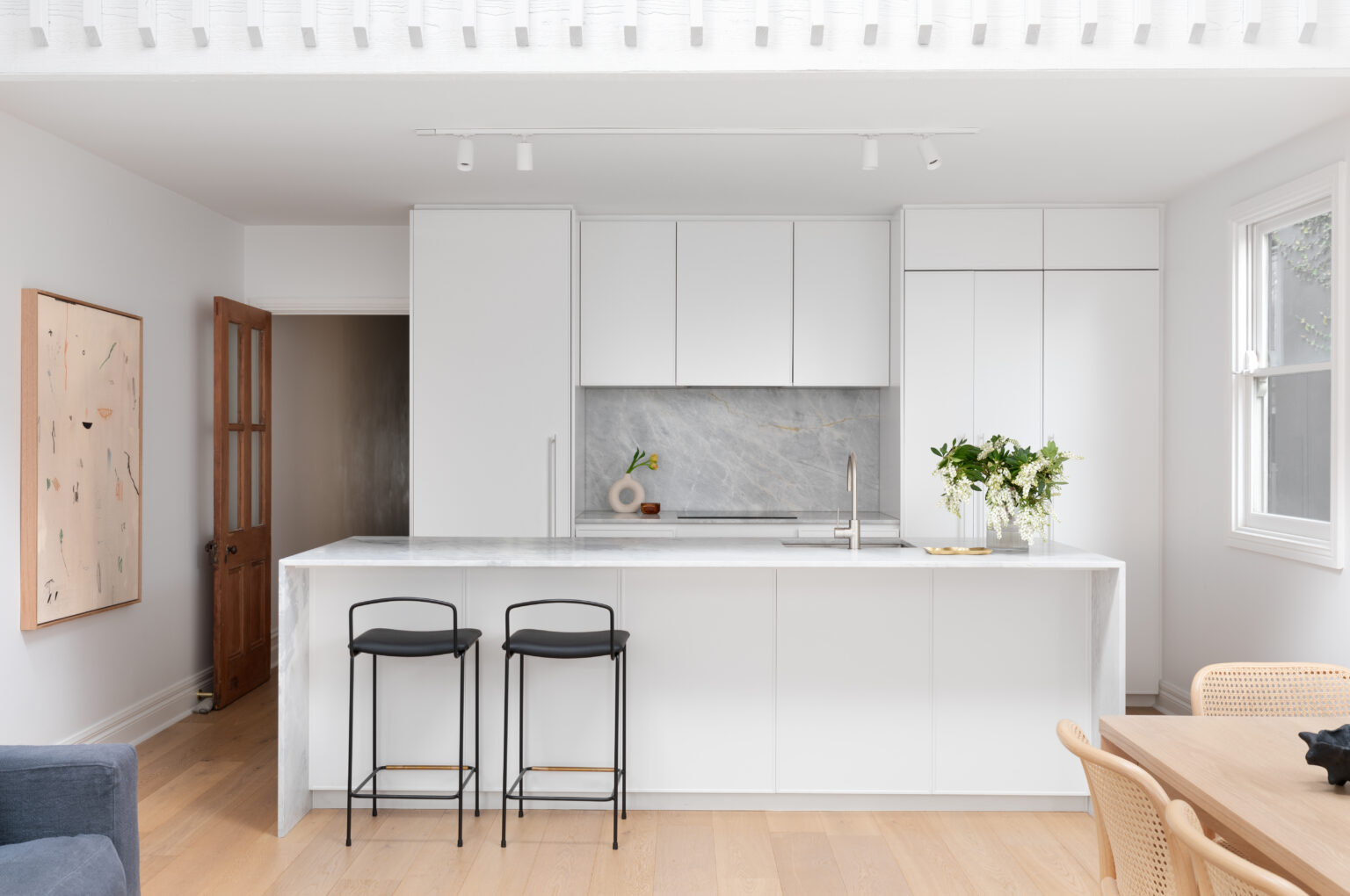 Minimalist makeover gives dark Melbourne terrace a light new look
Another project by the talented Melbourne architect Bonnie Mills, this Richmond home was renovated recently with a clean, minimalist design…