Apart from the obvious, that this book will seriously brighten up any coffee table it graces, Anna Spiro's first book, Absolutely Beautiful Things, is a delight. I read it over two days because I didn't want to put it down. Not only is full of photos of wonderful colourful, delightfully (perfectly) mis-matching real homes, it's also packed with great advice.
And if you want to create this unique look in your own home, there's nobody more qualified to offer up their advice, so read up, take it all in and make notes!
Anna's profile isn't, in my opinion, as big as it should be. She isn't a self-publicist like many other top interior designers and decorators (rightly or wrongly) but regardless, she has a cult following. I wasn't, for example, sent a review copy or even a press release about this book, but I couldn't wait to get my hands on it!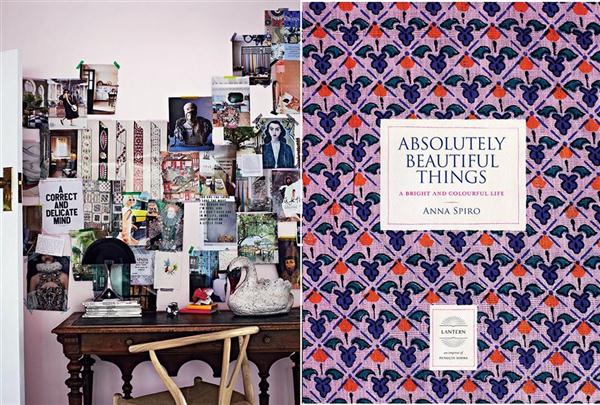 Anna's look is full on colour and pattern, which is not for everyone, and is perhaps much better suited to Queensland, where she lives, then here in Sydney, for example. But whether you love it or not, Anna's look is so different and so very her, it is really interesting to study how she puts things together and learn from it. What I love most about Anna's philosophy is only having things that really mean something to you in your home, as well as how warm and cheerful her work is. It really does make me smile.
I won't say that since reading Anna's book I could pull off this kind of look anything like she does (she makes it look effortless but it's only easy when you know how!) but I did pick up a few pointers which I think will make all the difference to my new home.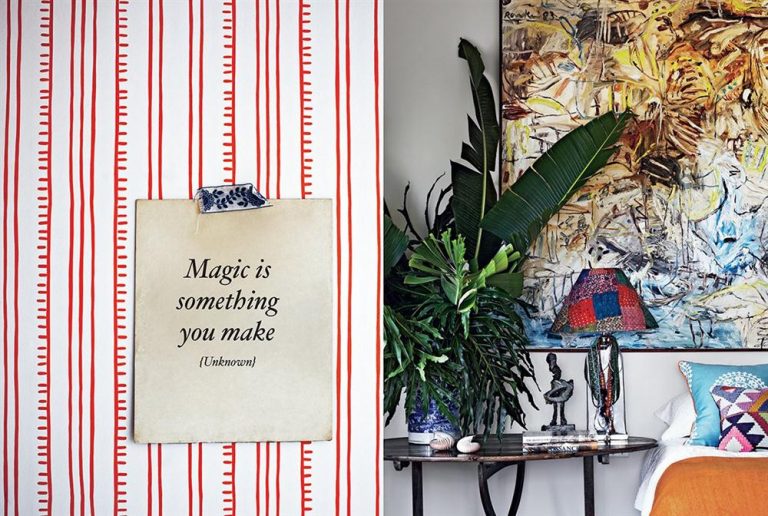 Of course, being published by Lantern, the book itself is beautifully designed. The cover was painted by Anna's sister-in-law Pip Spiro (formerly Boydell).
I thoroughly recommend this book. The best price I found online was through Booktopia.