I'm sure it's not just me that sees must-have things on Instagram (always!) and in international mags and is disappointed when they find out they can't get them shipped from America or elsewhere overseas. Or maybe it's possible but the shipping cost for one item is almost as much as the item, right? It's times like this Australia seems so far away from everywhere else and often, let's face it, the last to get its hands on some of the good stuff. There are many options out there to get around this, such as companies that give you a virtual address in the States and then forward your shopping onto you at a cost. Now there's something a little different, and in my opinion and experience, easier and better!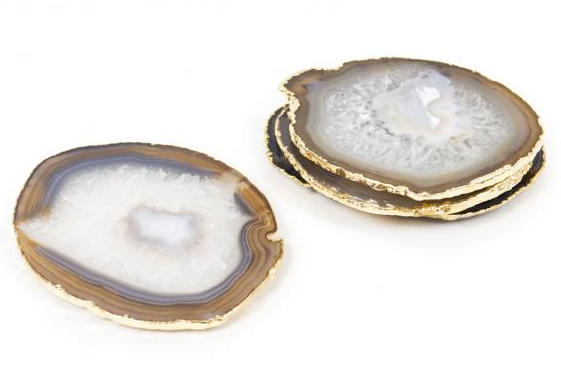 Melbourne-based ShopandBox gave me a $400 credit to try their service for myself and write an honest review. I had just returned from New York where I regretted not buying all sorts of things, particularly the divine gilt-edged agate coasters from my favourite Jonathan Adler (since this time, Coco Republic have started stocking JA furniture and homewares in Australia which is fantastic news!).
The beauty of ShopandBox is that they assign you a 'boxer' (a real life person who you get to chat with), then you can make multiple small orders (or I should say they make) from different places (both online and bricks and mortar stores). When your stuff arrives to them, they then put it all together in the smallest (cheapest) possible box and carefully pack it for international shipping. You can choose to have items removed from their packaging so you can fit more in a smaller box. And they'll let you know, as my boxer Lily did, if you have extra space for more small things if you want to keep ordering, with no extra shipping cost to worry about. Cool, huh?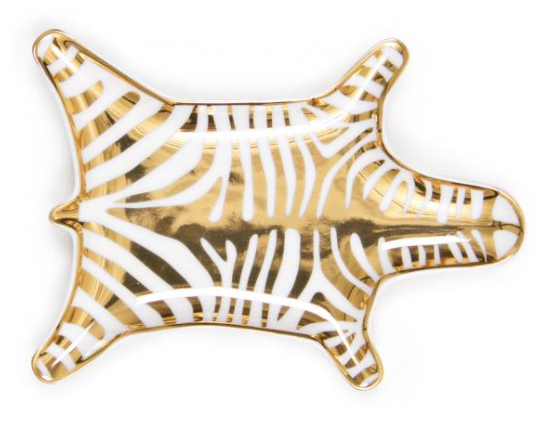 I found the entire experience really easy, friendly and organised. Lily kept me updated every step of the way. You receive email alerts and then log into your account where you can see all your messages to each other in chronological order. Lily highlighted the fact that the lamps I wanted to order from West Elm (not available in the Australian stores) might not work here in Australia so rather than take the risk, I removed them from my order. I also added cosmetics like Essie nail polish (half the price you pay here) and my favourite NARS foundation to fill dead space. Lily suggested buying them from a different website to the one I suggested because their prices were better and they offered free domestic shipping. Of course, I couldn't stick to just one thing from Jonathan Adler and also ordered a ceramic box, small vase and two little trays. Perfect coffee table items!

When my items arrived to Lily she sent me photos of them all to check it was all correct before wrapping and boxing them up. I received another message when my box had been shipped and a number to track it. It took a mere three days by DHL Express. I also ended up with a whole lot of free samples from the website my cosmetics were ordered from. Nice surprise!
So, you want to know how much this all costs and whether it outweighs the potential savings, right? Here's that all-important info: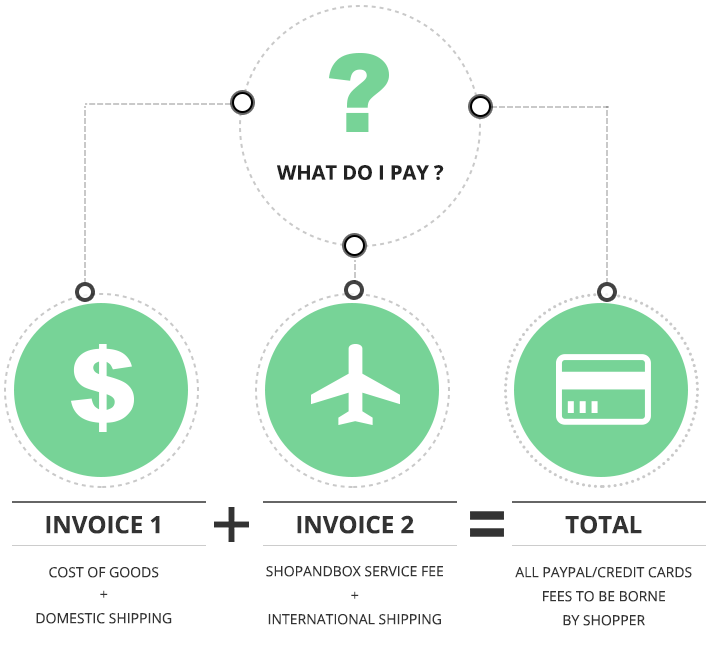 The service fee changes depending on which country and which currency you're shopping from/in (you can also use the service to shop from the UK, Japan, Korea, Hong Kong, Singapore, Malaysia and France) and the total value of your purchases. It's anywhere between 10 and 14%. If boxers have to visit bricks and mortar stores because your goods can't be ordered online, you can negotiate a fee with the boxer on top of the tiered fee. Shipping fees are transparent and there's a shipping calculator on the site. Got a question? Read their FAQs here.
My bill
The cost of my shopping and the domestic shipping fees (to the boxer's address) was $485.28, the international shipping cost $71.84 (very reasonable and stupidly quick, in my opinion) and the service fee (of 13%) was $63.09.
So the total cost with all shipping and fees taken into account was US$620.21 via ShopandBox vs. US$725.37 without: a saving of US$105.16. Not to mention how much time and effort was saved through working with Lily! Now I'm wondering what homewares I can buy from other countries. Linen from France… sigh…
DISCOUNT FOR READERS
Interiors Addict readers can get 10% off their service fee by quoting 'Jen Bishop 10% voucher' on their message board, after which they'll be contacted by the ShopandBox team with a voucher to use. The voucher can be used for Invoice 2 only (see graphic above).
Disclosure: This is an honest review and positive coverage was not guaranteed. I received a credit for $400 and ShopandBox paid my international shipping and service fees. I paid for anything over and above the $400. I am happy to recommend this service and would love to hear how you get on with it!