But you really must eat off these Markey & Lockyer creations because it's totally safe to do so and just look how good they look with cake on them!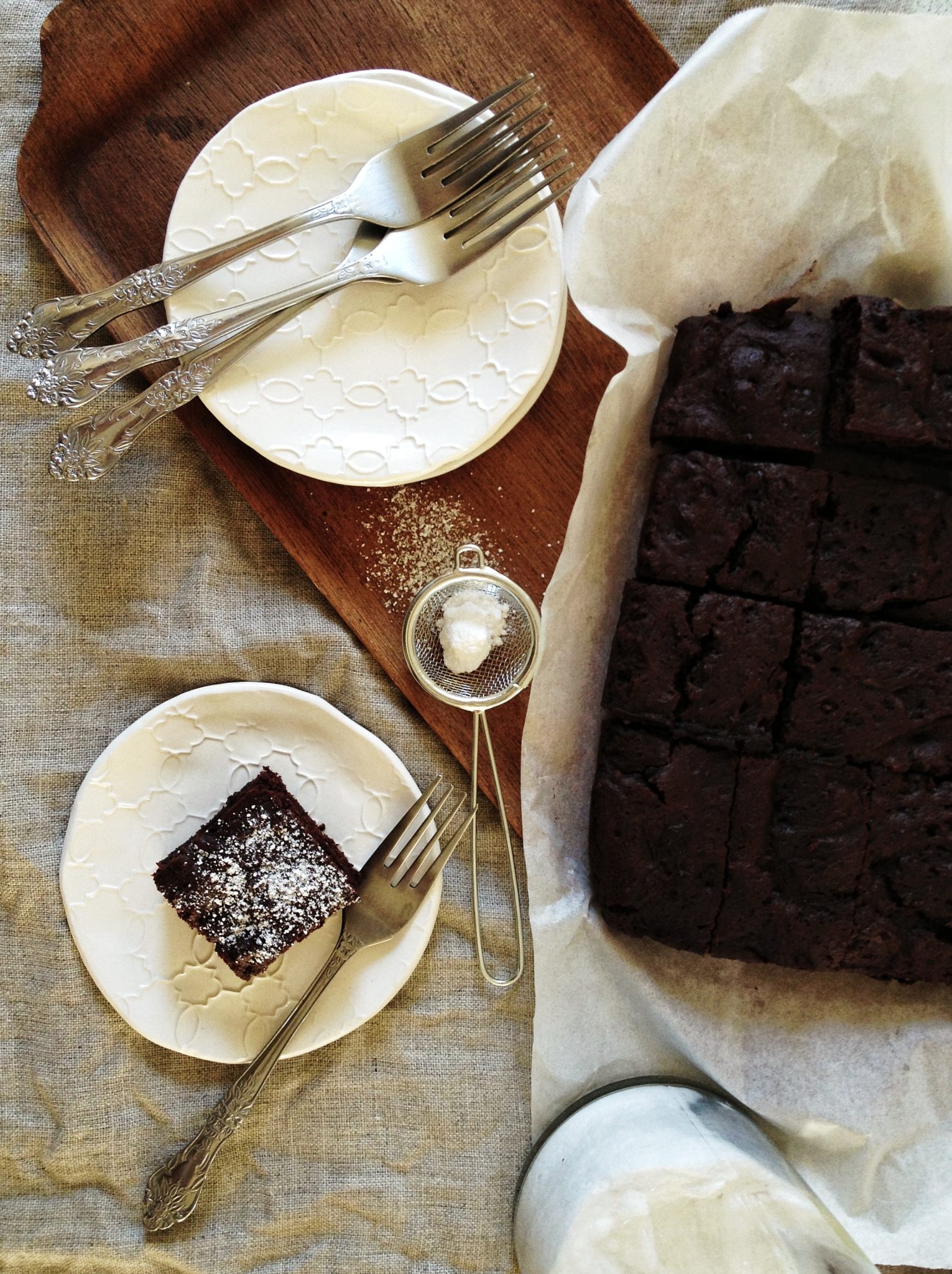 You may have noticed a bit of a theme emerging on Interiors Addict recently, of handmade and upcycled products from small, independent businesses. I just love the idea of owning one-offs and things made with love and by hand. I won't pretend I don't own my fair share of mass manufactured "stuff" but I also love to pay a little extra for something I know is worth it. And there's nothing like knowing the story behind something too.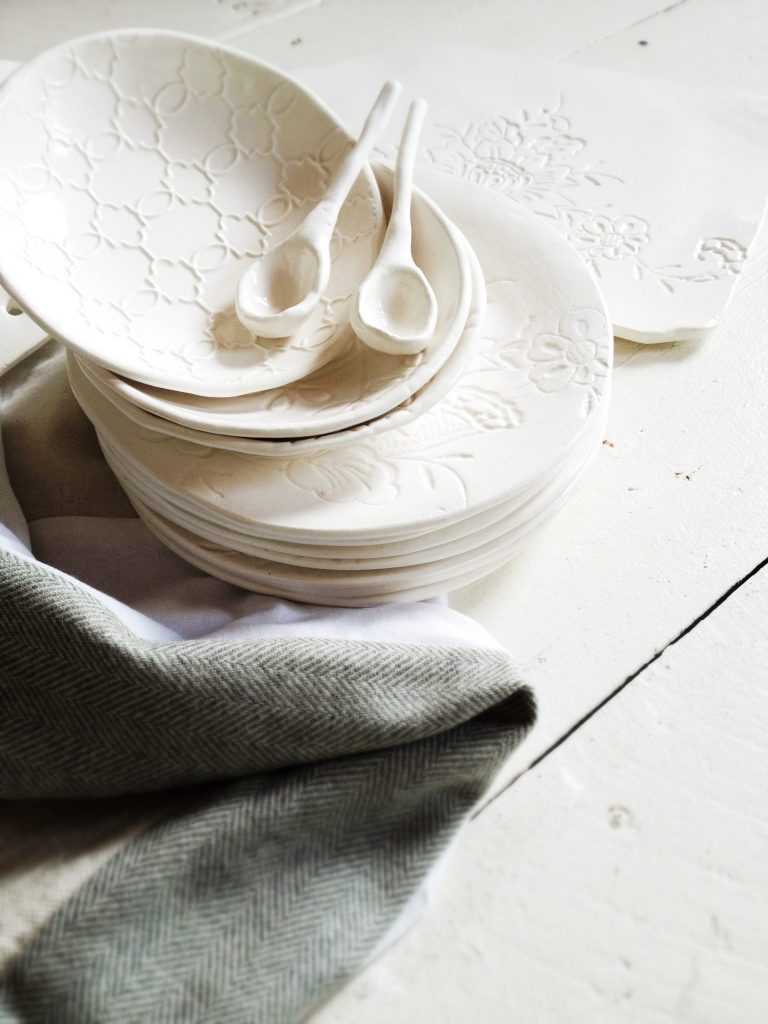 I adore how Ness Lockyer makes her all-white ceramic wares: "I have about 5 pieces of antique linen, the oldest piece being 108 years old, that I roll the clay onto which gives it the linen texture which has become Marley & Lockyer's signature," she told me. "The Embroidered Series has come about from pieces of antique and vintage embroideries that I have picked up from all over the world. Each design represents the place where the embroidery came from and there are French, Belgian, Irish and Scottish designs in the range."
Isn't that wonderful? And you can safely use them because they're finished with a food grade glaze and oven and dishwasher safe (although Ness always suggests hand washing). I really love the idea of having gorgeous things like this for the everyday and not keeping them for best. Ness's favourite saying is: "You only live once, live beautifully," and I concur!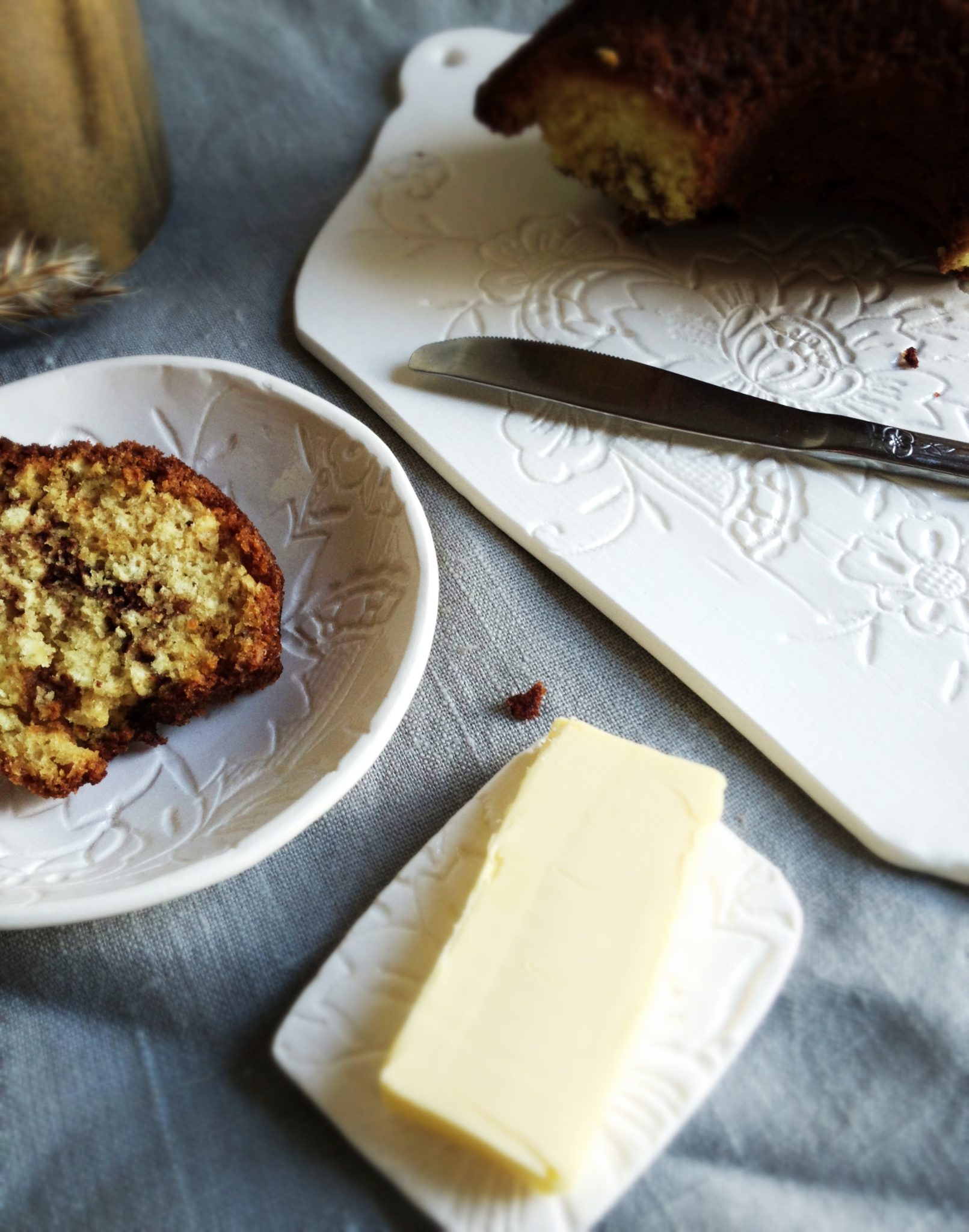 These are available, along with her handmade ceramic tags and jewellery, at her Etsy store.
Ness works from her country home in Tassie, which is just as white and beautiful as the things she makes. Here's a peek (yes, I'm quite keen to move in)…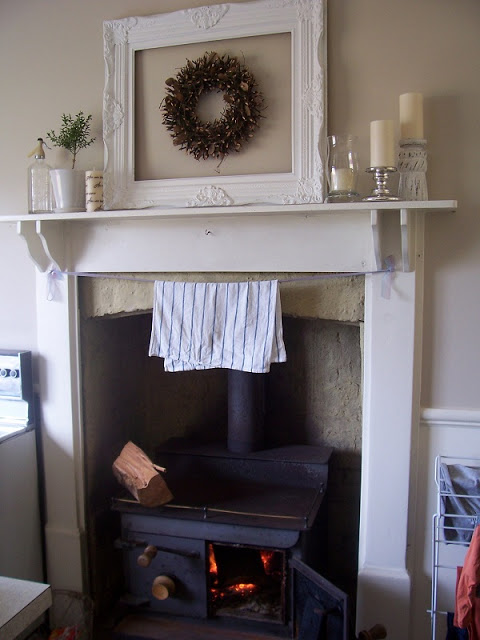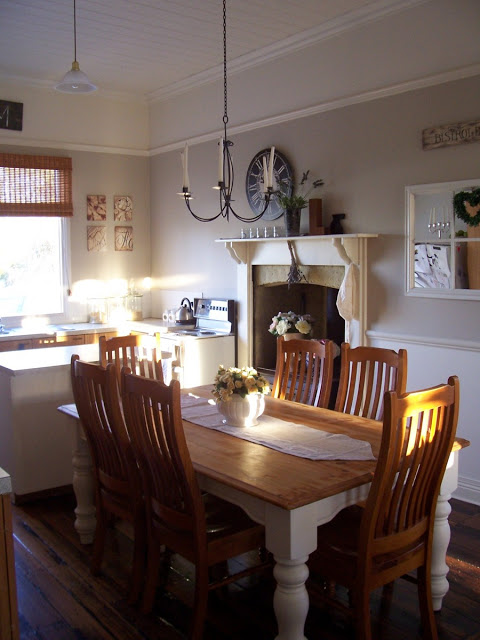 Find out more at the lovely Marley and Lockyer blog.