It's that time of the week again: a guest post from one of the twins, and today it's the lovely Alisa.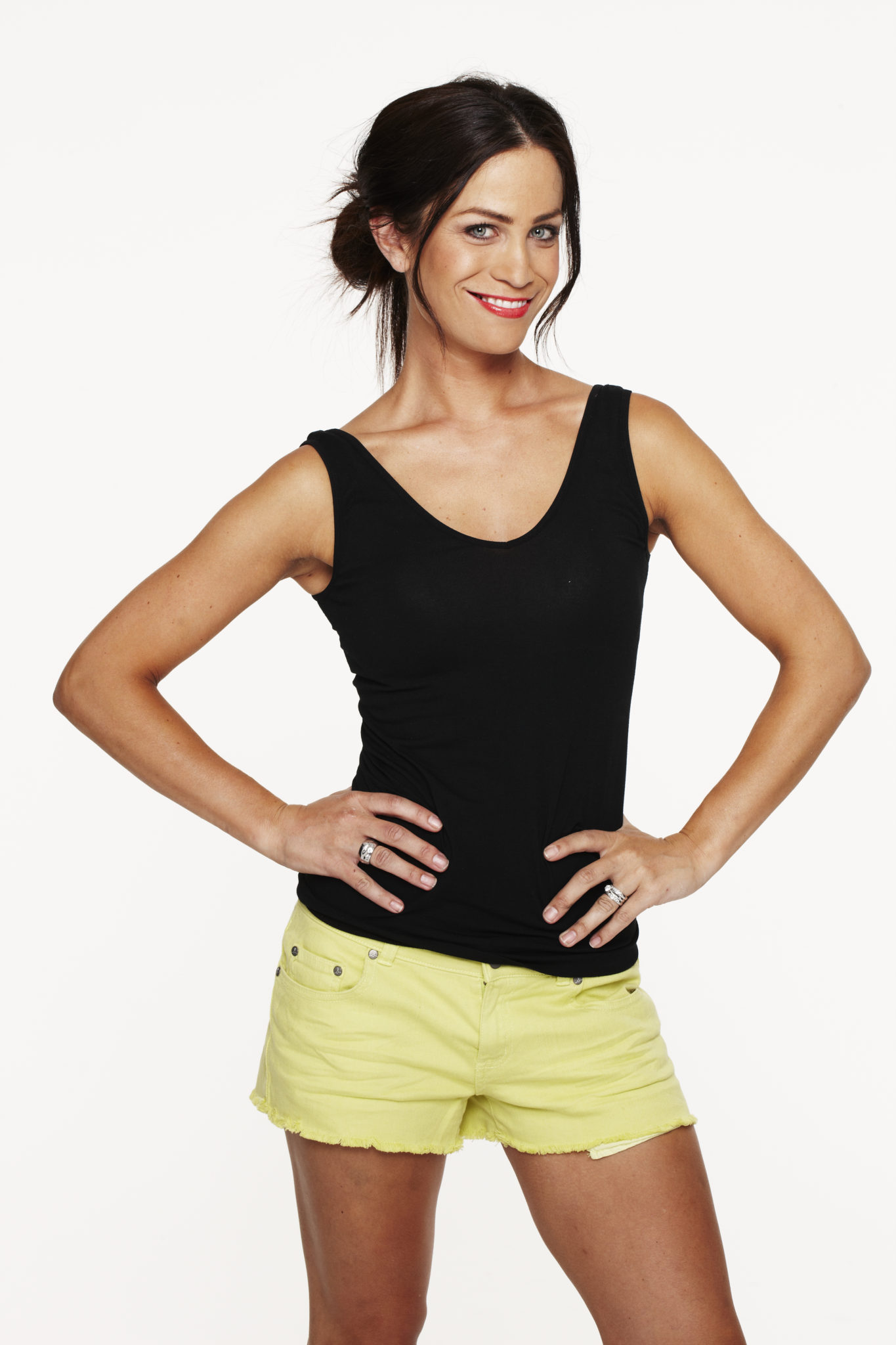 Since finishing The Block Sky High, I have been finding so many exciting products that I quite often think to myself 'if only I knew about this while we were filming!' As we were labelled the bathroom queens on the show, I thought it would be fitting to share a few of these cool new products that I've come across on my travels.
The GROHE Power & Soul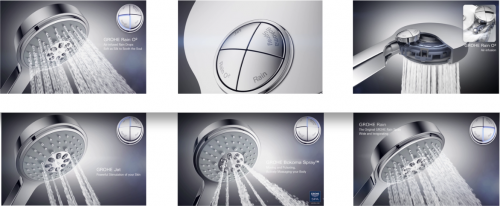 Power & Soul uses a spray pattern technology, harnessing the force of water through 8 dynamic spray nozzles, recreating a 'fingertip massage' effect and to bring about tension relief. It has 4 different spray patterns with a button to select up to 11 different varieties of spray options. Seriously makes showering seem like an inviting way to relax!
This would have been absolute heaven during filming. I probably shouldn't be writing this, but there were times that we didn't shower for up to 4-to-5 days due to time or not having hot water on site – how gross is that?
Anyway, the water that comes out of this showerhead feels amazing on the skin, bringing relaxation and luxury to any bathroom. I can't imagine anyone who wouldn't want a fingertip massage every time they shower!
The PARISI Cow Collection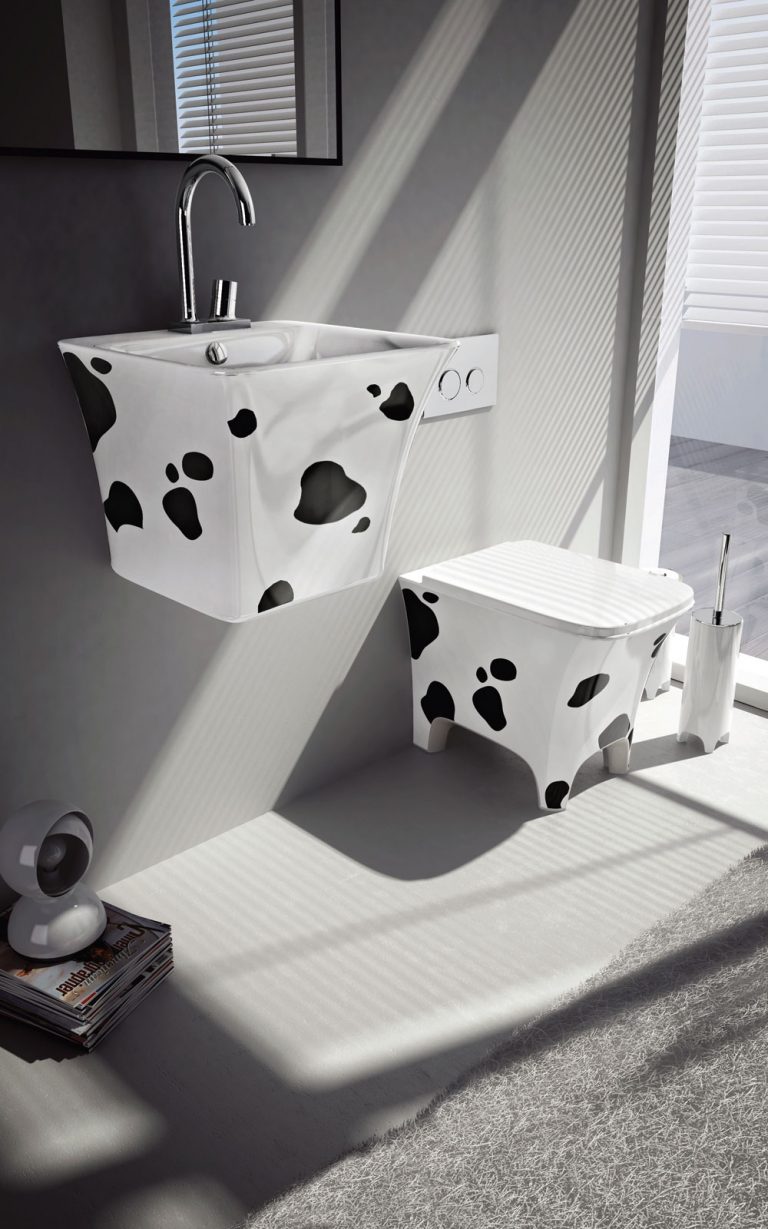 I know this collection may not be for everyone, but I thought this new range was very quirky and playful. The Cow Collection is a new bathware range from Parisi and was created by internationally esteemed designers Sandro Meneghello and Marco Paolelli. The fun and playful shape reminds us of a cow, characterised by 4 leg structures, and of course the 'cow' paint job. It comes in a range of colours and I think it is a great way to make a statement in any bathroom. I reckon Matt and Kim could have really pulled this off in their apartment or maybe Mark and Duncan could have used this collection to match with their kitchen splash back?
Inline mains water filter system, HiFlow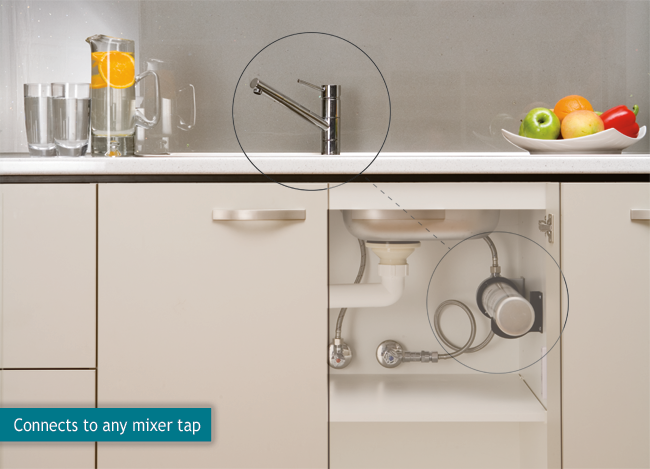 This is an innovative new filtered water system that allows you to turn any tap into a filter tap. Everybody likes to drink nice clean water and HiFlow have created a solution that eliminates the need for a separate tap. It is space saving, mounting vertically or horizontally under your kitchen sink, which is particularly good news for those with granite or stone bench tops or under mount sinks. The system is easy to install, connecting directly to any mixer tap or cold water tap.
I think this product would be great for not only kitchens, but for ensuites too (especially if your bathroom is a fair distance from your kitchen). I know personally that this would come in handy as I fill my glass up every night, using the water from my ensuite vanity. This would allow me to be lazy (by not walking to the kitchen) whilst also being good for my health!
I hope that these 3 products get your creative juices flowing and remind you to think beyond the standard basics when renovating. It's a mixture of luxury, creativity and practicality. 
Alisa Fraser is one half of The Block Sky High's winning twins, Alisa and Lysandra. They're guest posting at Interiors Addict for the next few weeks and look forward to sharing their next exciting move with us soon! Look out for their posts every Friday. You can follow them on Facebook or Twitter. Read her top 3 renovating tips here.