It's no surprise to hear that emerging Melbourne artist Aliki Kapoor has a background in fashion. Formally trained with a BA Fashion from RMIT Melbourne, her vibrant, colourful works could easily translate to textiles. "I have worked as a designer and product developer for many leading Australian apparel brands. I'm big on colour! I'm always looking at how to combine and complement different shades together," says Aliki.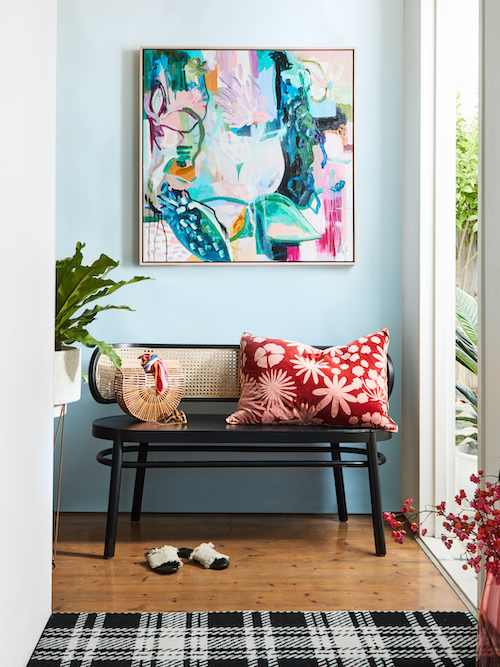 Always a keen drawer, Aliki has painted for years and it's a practice she maintained outside of work, to keep her creativity flowing. But it was after the arrival of her first child that she really got serious about her art. "After stopping painting briefly, when my daughter was born, I decided to pick it up again and my art has grown organically since then," says Aliki who works mainly with acrylic based paints and inks, plus a smattering of oils.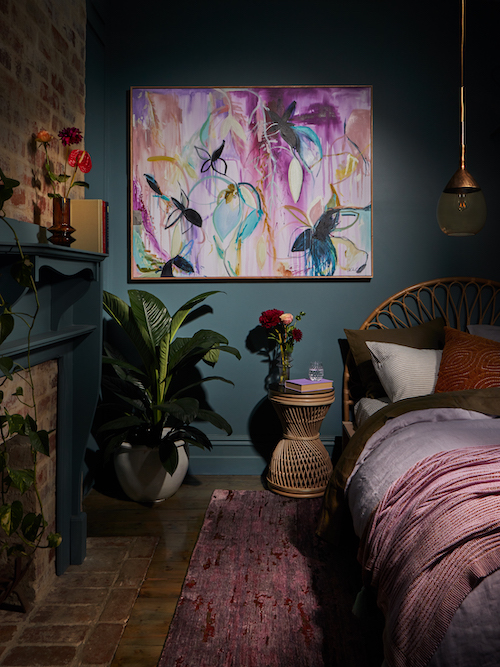 That organic, creative process has resulted in a distinct style that is abstract, free-flowing, intuitive, colour driven and spontaneous. "My work has lots of layers and a combination of bright and soft colour palettes, bold strokes, translucent drips and fine textural sketches," says Aliki.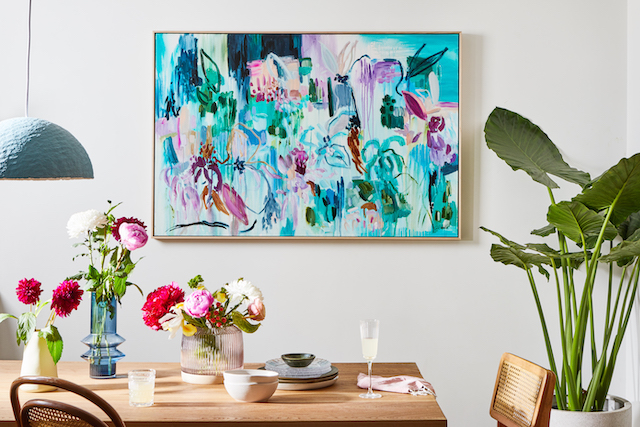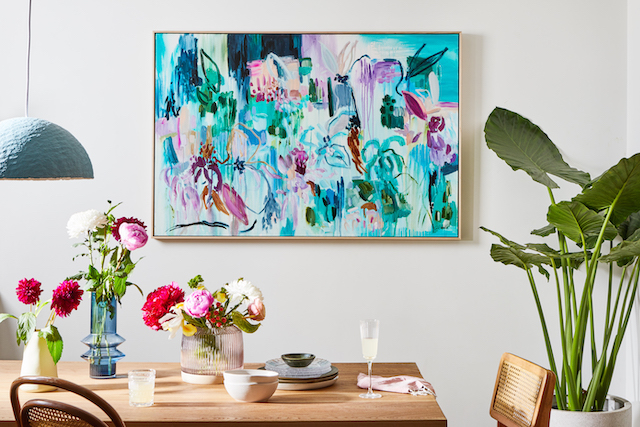 The artist also combines her love of architecture, nature, fashion, textiles and interiors into her works. "I love being influenced by the colour, shapes and silhouettes from nature, architecture, fashion and all things beautiful and feminine. I have a love of flowers and especially the way in which they are all individual," says Aliki. Beautiful blooms form the basis of Aliki's latest collection 'Boho Gypsy,' seen photographed here.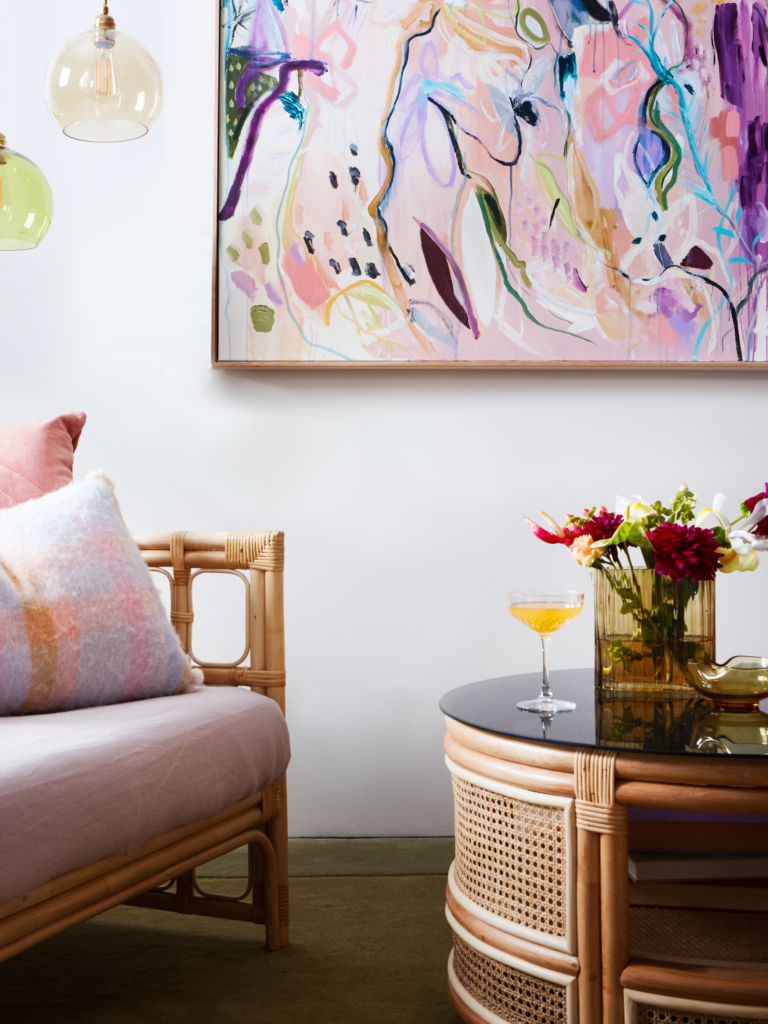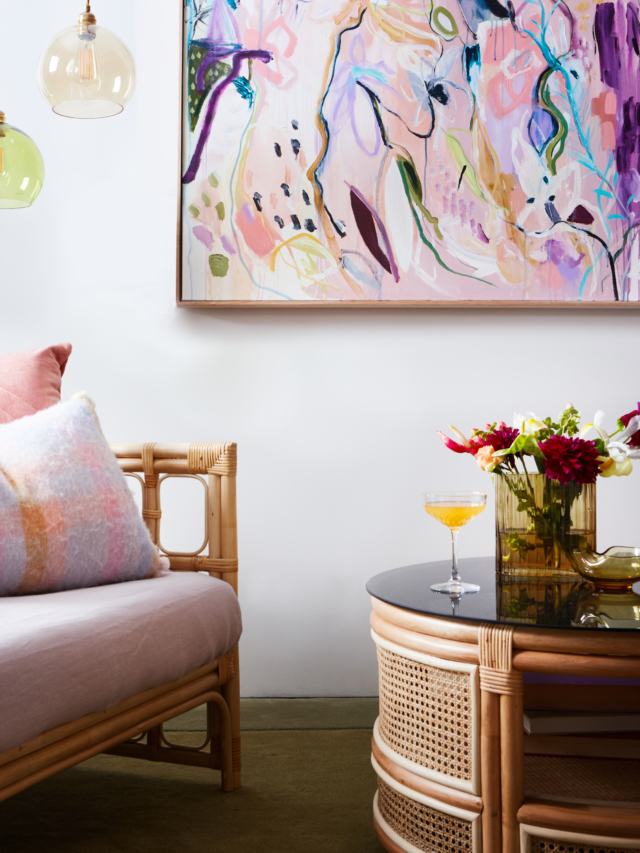 Aliki's work can be purchased directly from her, or through a variety of homewares stores and galleries including Mynd Interiors, Crate Expectations and Arthouse Co.
Photography: Stephanie Roonie | Styling: Alex Carter from Harlow + Willow | Styling assistants: Aisha Chaundry & Nicola McFlinn
For more on Aliki | Artist profile: Farmer Kate Owen inspired by drought