Abstract artist and Reiki Master Jo Carroll, previously had a successful career in advertising, and only became serious about painting in late 2016. Jo's desire to become an artist is one of her earliest childhood memories. Despite being discouraged rather than encouraged, she finally gave into this powerful urge when she became attuned to Reiki (a Japanese relaxation technique based on the notion that an unseen life force energy flows through us) and her creative energy came bursting forth in a way she'd never experienced before.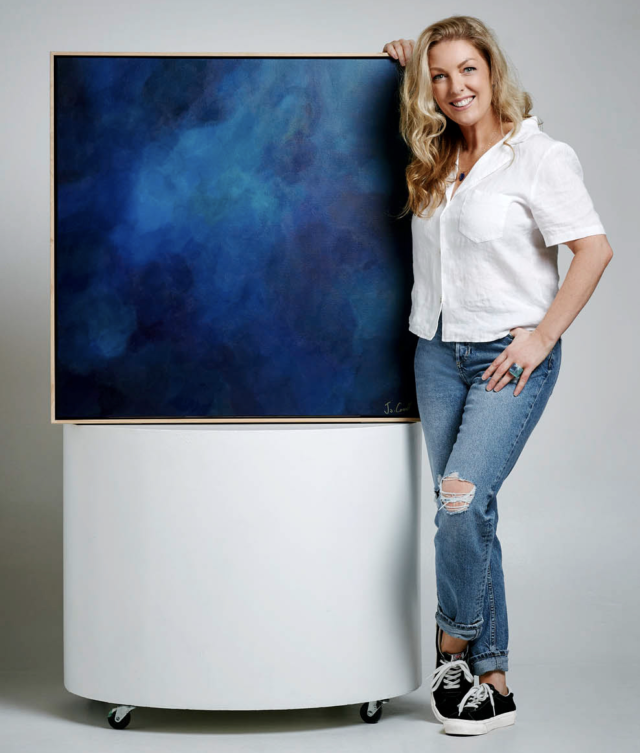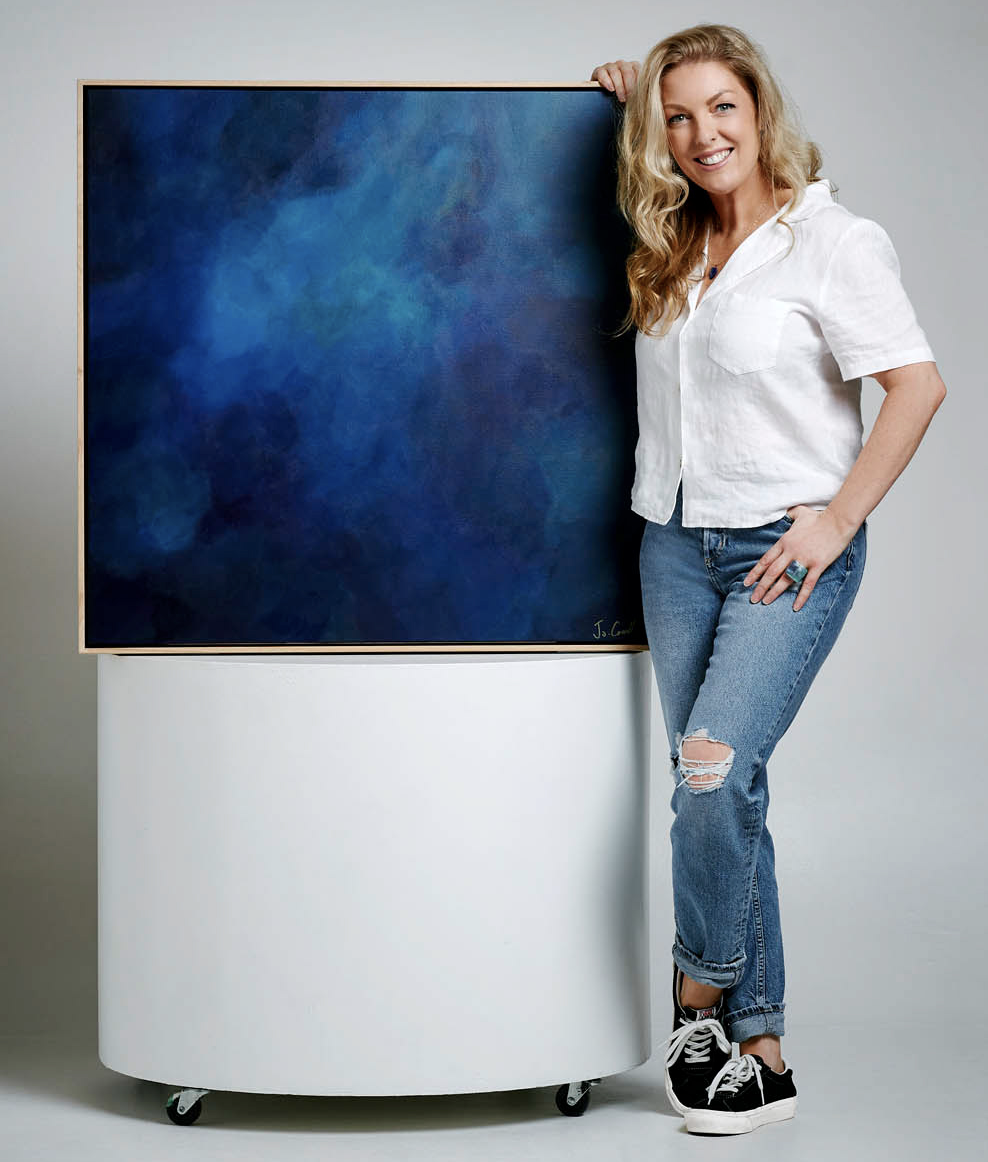 Melbourne-based Jo describes art as one of the greatest forms of self-expression where she can allow herself to be guided by the energy within and create from nothing. The practice of Reiki enabled her to find her inner happiness and focus on what's truly important: "For me, it's a wonderful way to meditate and let go of the conscious side of the brain. It's probably the only time that I'm able to switch off and just be."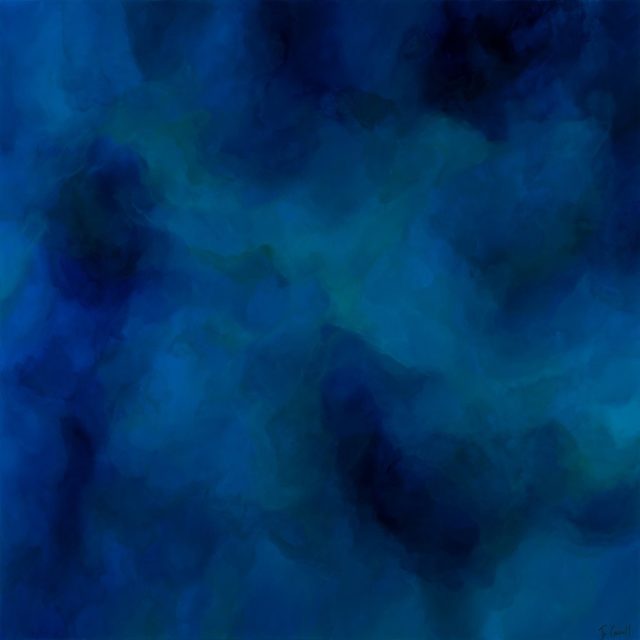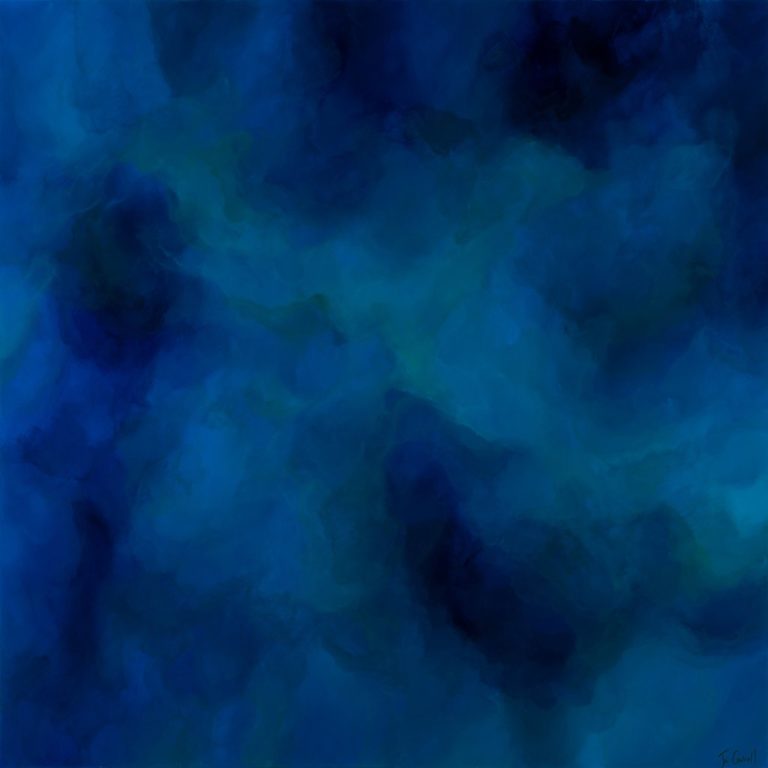 Her serene colourscapes are not made from conscious choices but from an absolute trust in her body and mind to connect with the paint and canvas to create something beautiful. This is a huge departure from Jo's background in advertising, where a tight brief is essential to a successful campaign. Although it may seem like a daunting task to face a blank canvas with numerous colour choices, Jo says: "The moment I try to control things is usually when I lose control and nothing works harmoniously. It's a good reminder to always trust my intuition. It never fails me."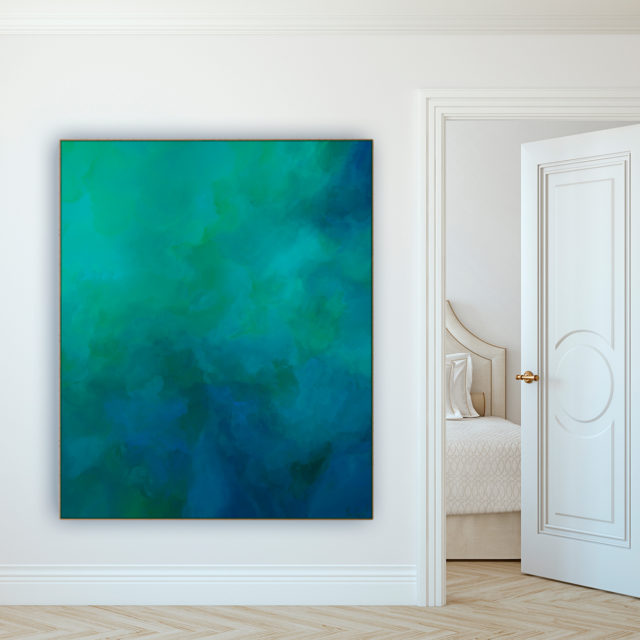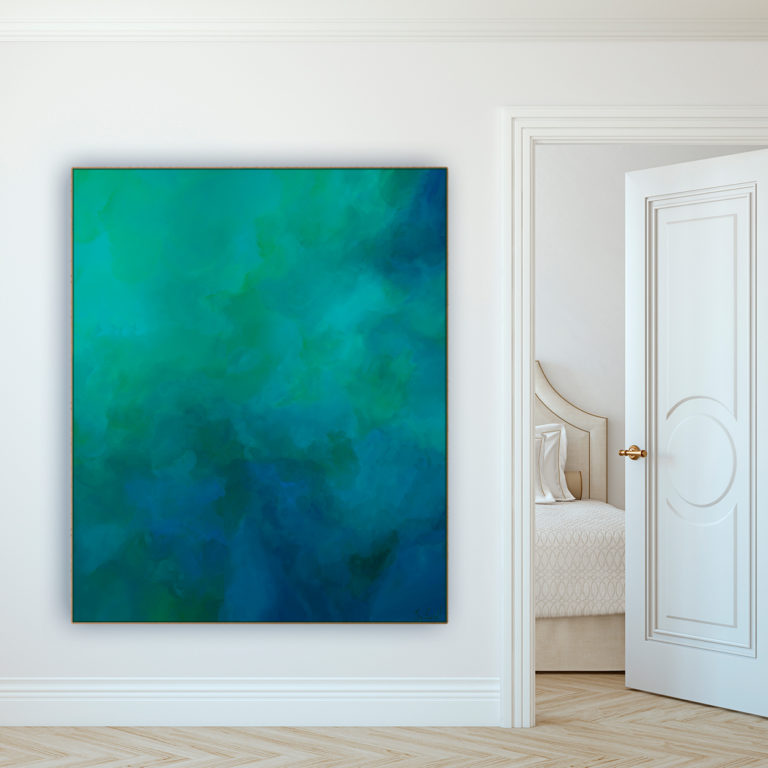 Despite the short period of time, and initially juggling full-time work and a third pregnancy, Jo's artistic career has taken off. It took her two to three years of painting most days of the week to define and redefine her style into where it is today.
"People really underestimate how long it takes to find a unique style that is authentic to you as an artist. I think my style has always been there, mixed up with a range of other styles that I've played with over the years." She adds: "When you love doing something so much, it doesn't feel like hard work at all."
After finding her style and putting all her trust in her intuition, Jo hasn't hit a creative block since. "I actually have two different styles that I paint in. One is definitely dominating at the moment and I seem to like blue more than any other colour (laughing), but I'm looking to give the other style some love again soon and see where that takes me."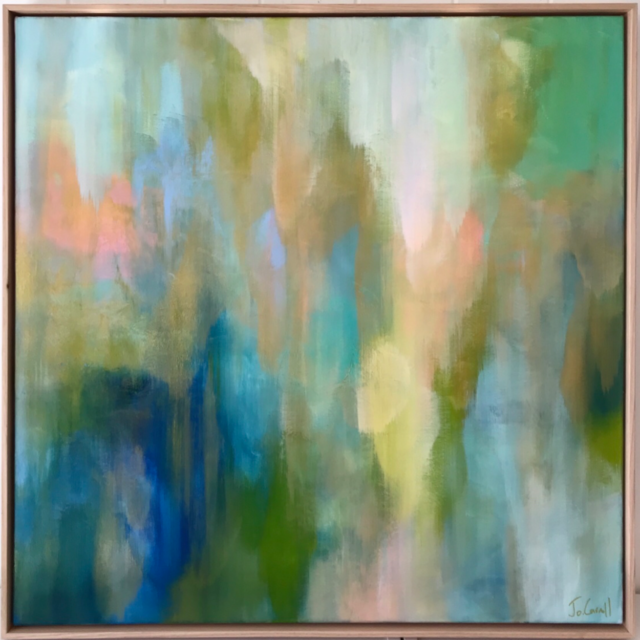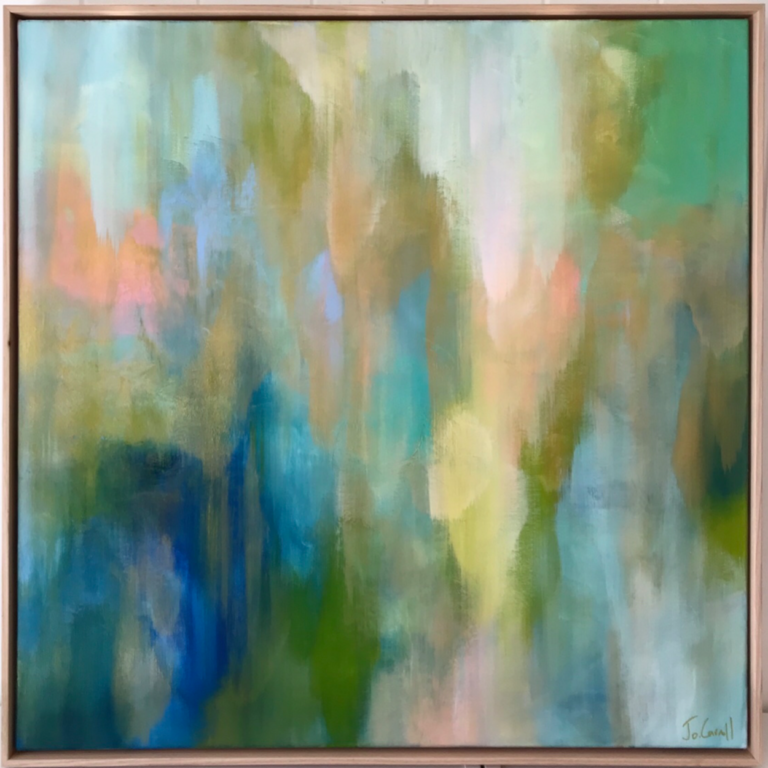 As an abstract artist, Jo has a connection and dialogue with her work that lets her know when a piece is done. She describes this process as "a bit kooky" but when it's time to step back and part ways, the artwork lets her know.
Jo believes in her own creativity and tends not to spend too much time studying art in detail. "I believe that our creativity can be heavily influenced by what we're exposed to. Images are very powerful things, so I don't want to be distracted from my own path." However, there are many artists Jo greatly admires. "My dream is to move to a home with an abundance of walls and open spaces suitable for large scale paintings and sculptures by Australian artists."
Jo is now selling prints of her original work for the very first time, making it more affordable and accessible to all. They are available as high quality, limited edition prints on canvas, framed in oak, exclusively through The Interiors Assembly. Prices start at $770 inclusive of framing and shipping within Australia.
Shop Jo's work online | For more on Jo