Timber floors are beautiful but can be tough to maintain, especially with children or pets. Spilt drinks, dirty feet and claw marks can all be hard on your floor. But you can have a beautiful floor with kids and dogs; you just need to know how to look after it.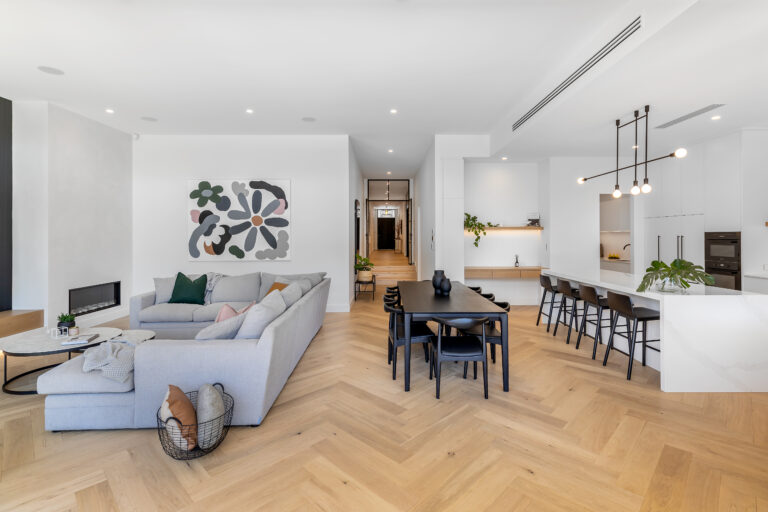 Timber flooring experts Kustom Timber share these top tips.
Choose the right floor
First step, selecting a floor that's tough enough to cope with whatever kids and pets throw at it. Engineered timber flooring is ideal for busy family homes; it gives you the warm, natural look and feel of solid timber, but it's quicker and easier to install, and requires far less maintenance.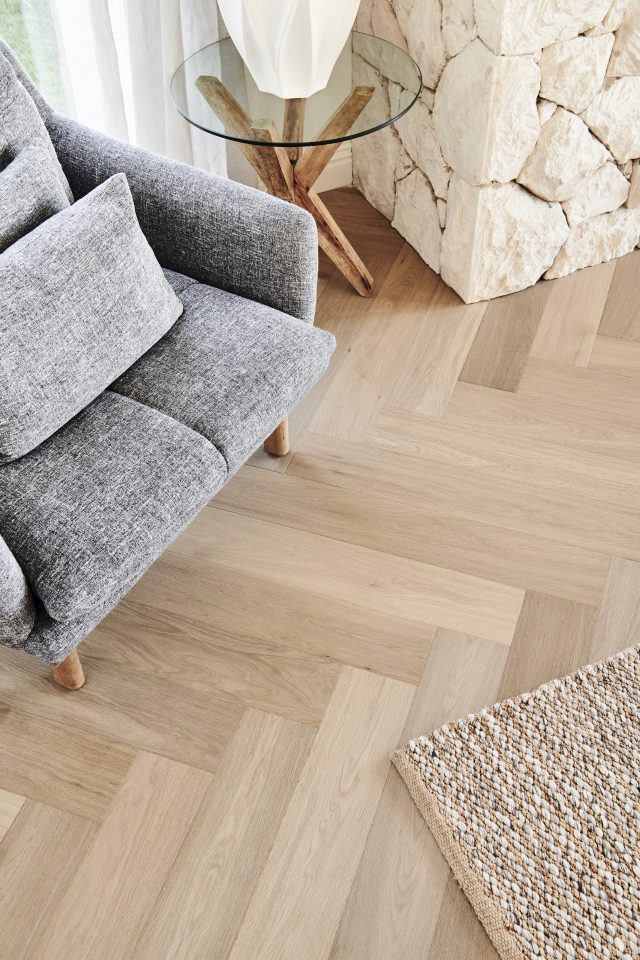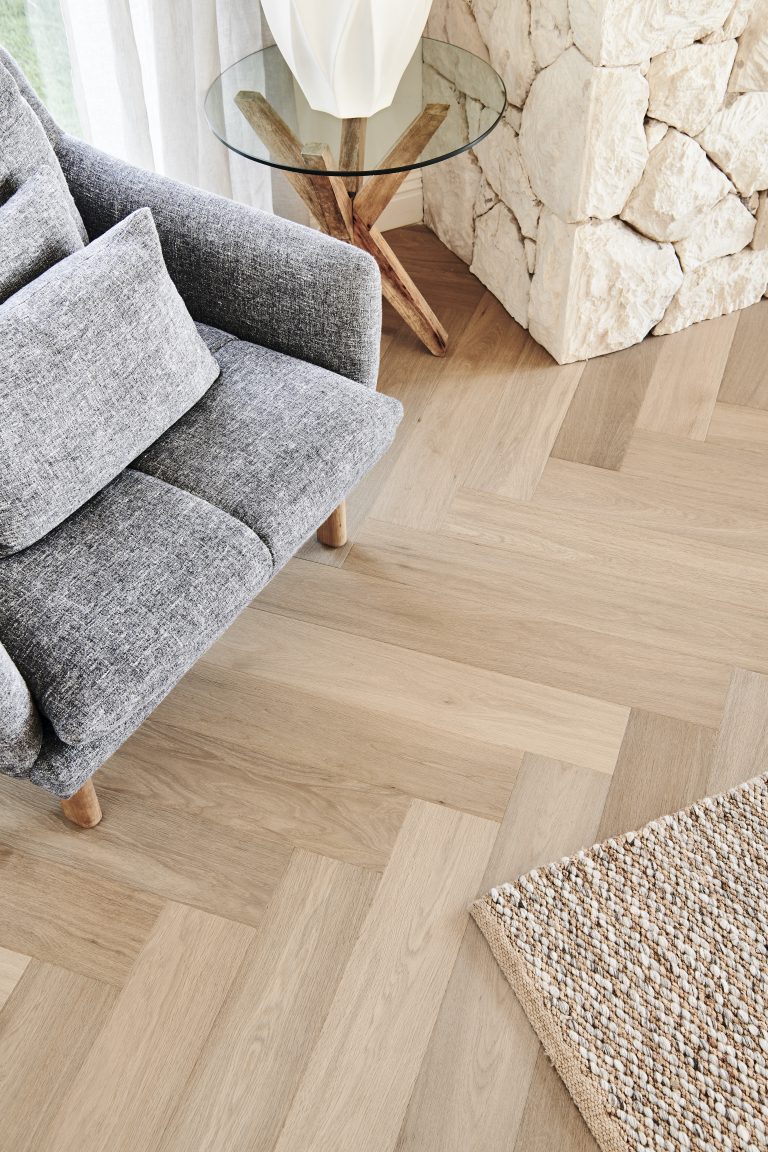 Topped with a layer of solid wood, the naturally occurring patterns on engineered timber flooring make it ideal for disguising scratches and scuffs. Plus, it's easy to clean and maintain and is designed to age gracefully with your family. With minimal upkeep, you can expect an engineered timber floor to look beautiful for years. If you're concerned about wear and tear, choose a floor with a forgiving finish, such as matte, hand-scraped or wire-brushed.
Clean it regularly
Keeping an engineered timber floor clean is easy – simply sweep, vacuum and mop it weekly to prevent dirt from getting ground into the wood. Avoid abrasive cleaners, which can damage your floor; instead use a non-toxic wood cleaner to maintain the strength of the timber (and contribute to a healthy home).
Jump on spills fast
As soon as spills happen, mop them up with paper towels or a soft, lint-free cloth. This prevents liquids from penetrating the timber, which can leave a residue.
Dealing with 'little accidents'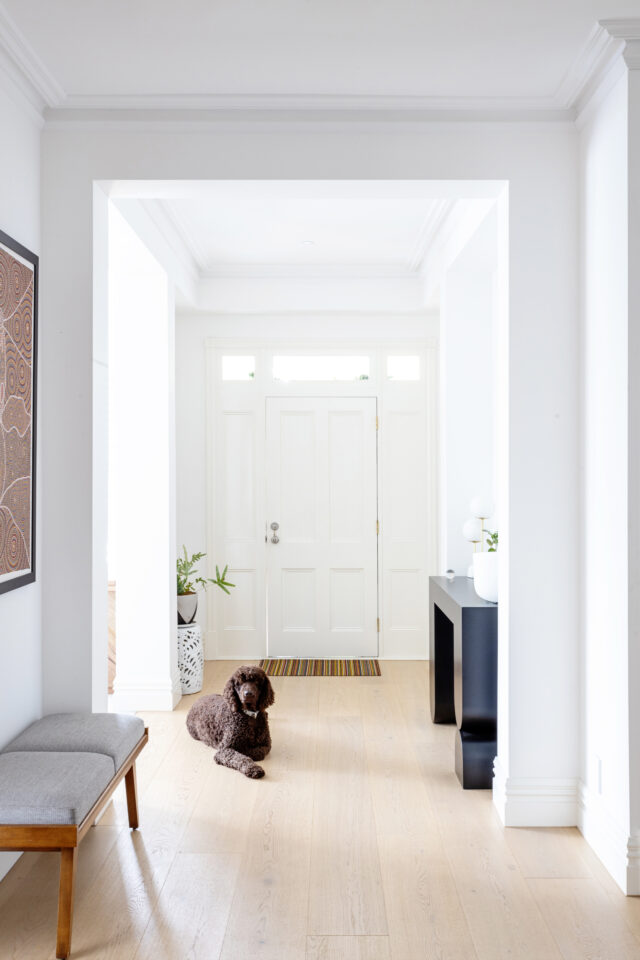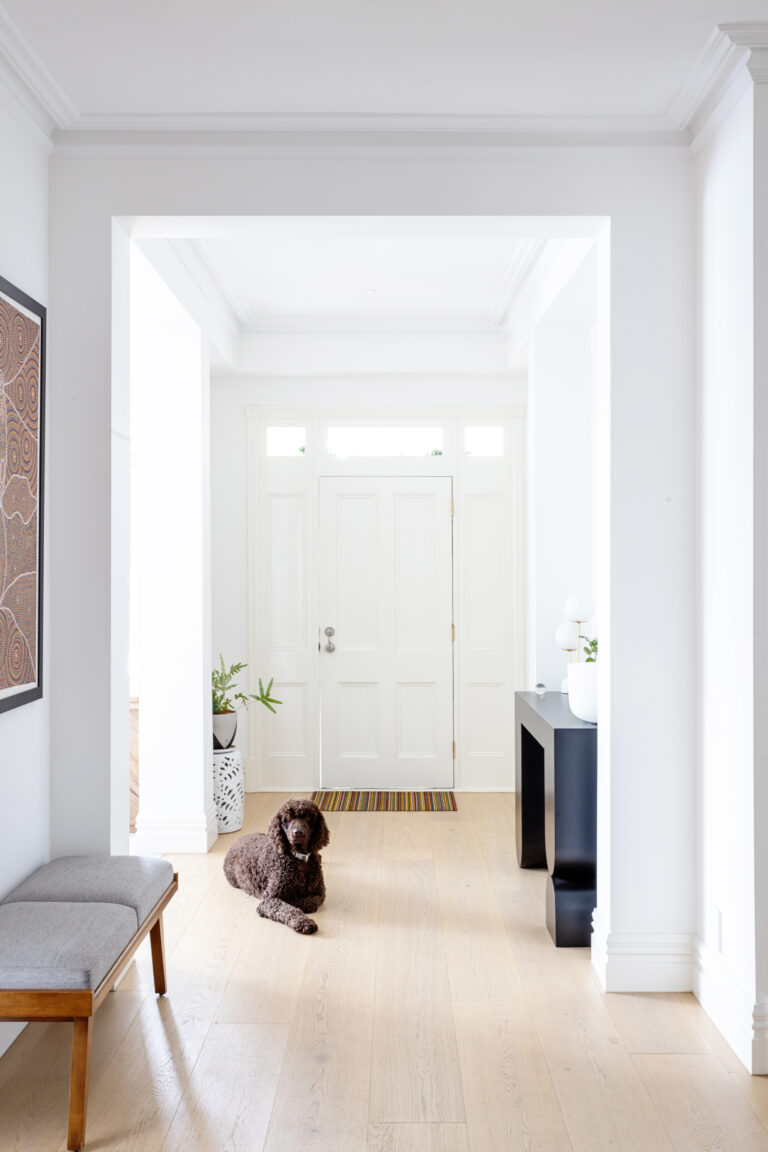 New puppy? Chances are your floor is going to be subject to a few little accidents in the coming months. Pet urine can leave dark stains on your timber floor and a permanent smell, so clean them up immediately.
Wearing gloves, place paper towels on the urine puddle to soak up as much as you can. Then blot the area with dry paper towels. Rinse the area with a damp cloth and dry out with a towel. For a stronger clean, there are products available specifically for spot stains on timber flooring.
Have your professional pet groomer regularly trim your dog's claws to reduce the chance of them scratching your floor. Making a habit of walking your dog on concrete can also help.
Feed your pets on a tiled floor, such as the laundry, or outside. If you must place their food bowls on your engineered timber floor, put a mat underneath them to catch excess spills and mess.
Mats, rags and runners
Mats on the front and back doors of your home prevent little paws and shoes from bringing dirt inside, which will minimise scratches and scuffs.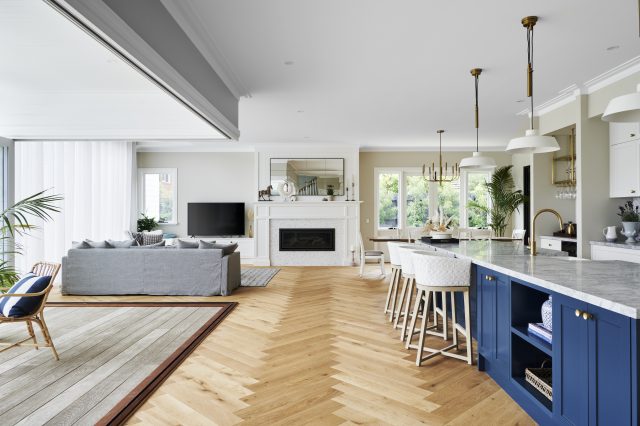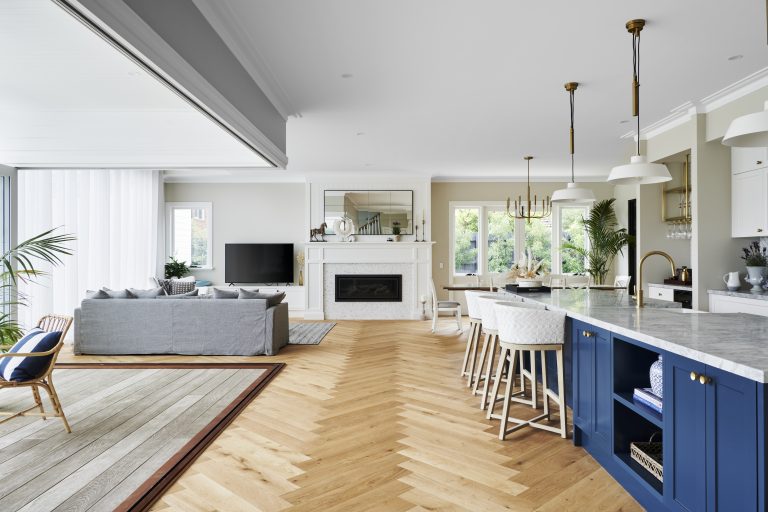 Protect flooring in high-traffic areas, such as a hallways and family rooms, by laying down rugs and runners. You'll find they will also add another decorative dimension to your room.
Cover furniture legs
Scraping the legs of a chair across a timber floor (which kids tend to do) can wreak havoc on the surface. Avoid this by applying anti-scuff pads to chair legs and a protective layer under heavy furniture. Nailed-on pads are best as they won't present a choking hazard.
Dealing with deep scratches
One of the beautiful things about an engineered timber floor is that you can have it re-sanded and refinished to look like new – perfect if you're worried about any deep scratches or discolouration.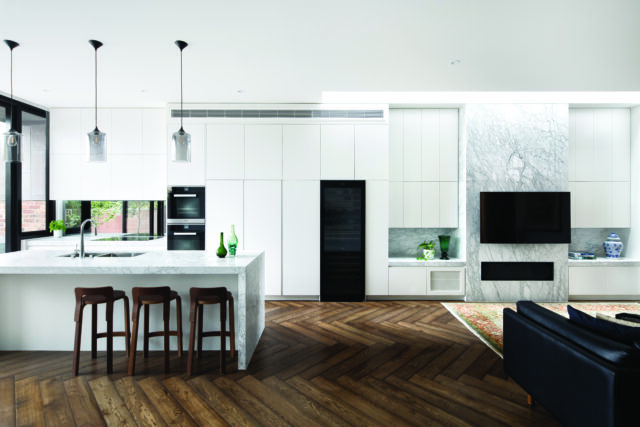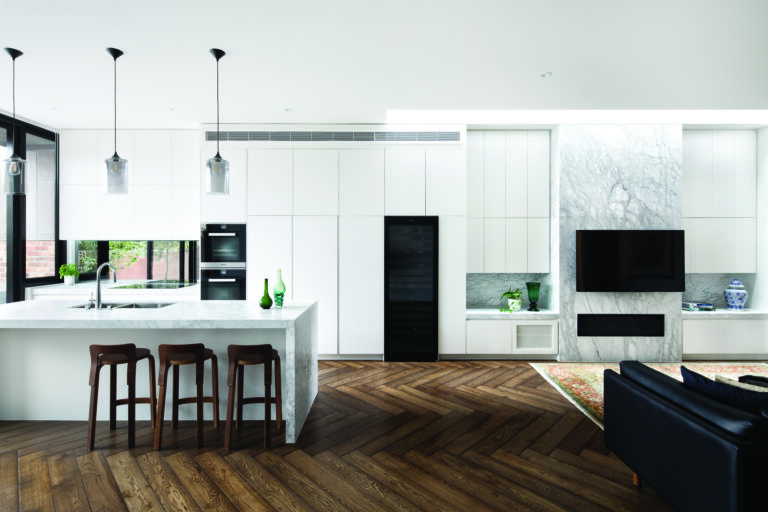 How often you can have your floor re-sanded depends on the thickness of the top layer of hardwood. As a guide, Kustom Timber's products have a minimum veneer of 4mm, and can be lightly sanded and polished around two to three times.
Accept the patina of time
Try not to worry about a few scratches and a little discoloration on your timber floor – these are part of life in a busy household with children and pets and will only add to the patina and character of your floor. Plus, when you choose an engineered timber floor, the naturally occurring patterns of the wood make any scratches or discolouration barely noticeable.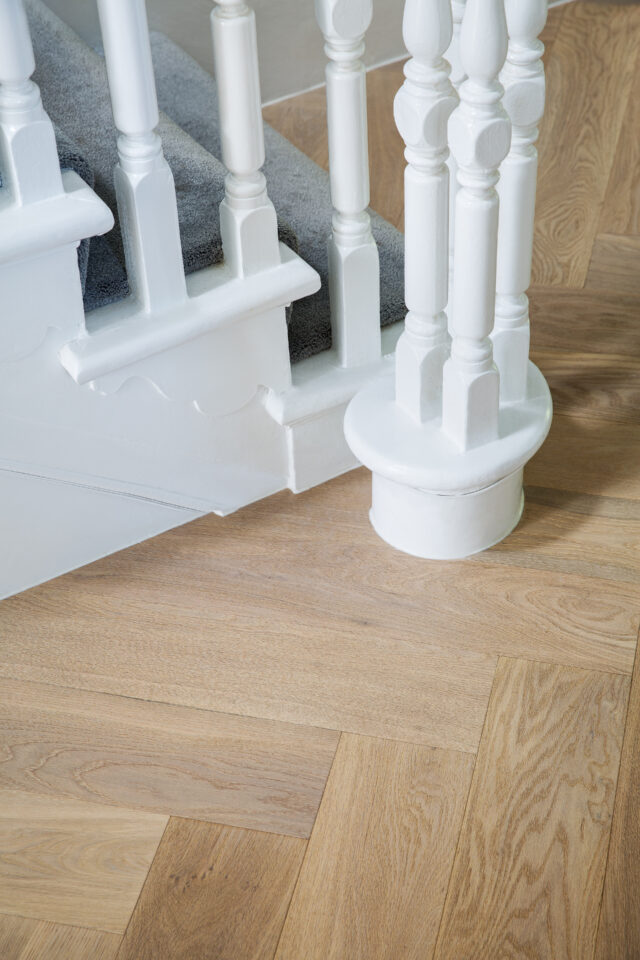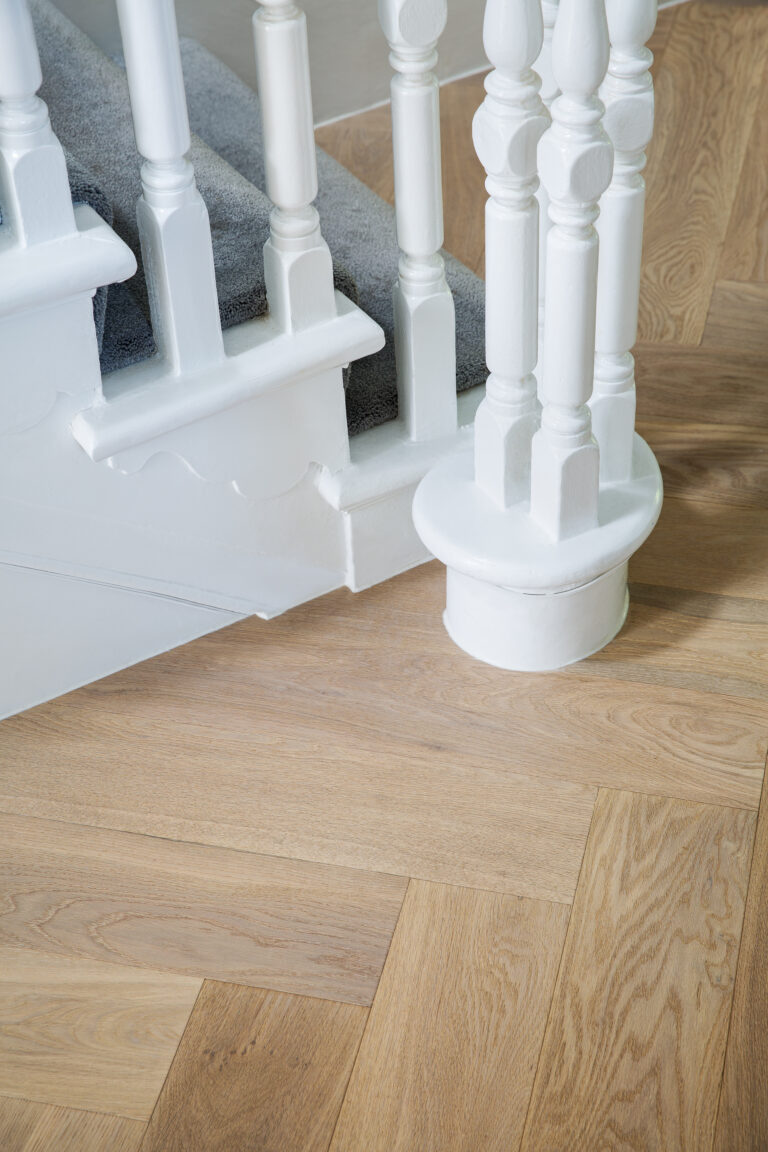 By adopting a few precautionary measures and good habits, keeping your timber floor in great condition is easy. Kids, pets, and characterful timber floor – you can have it all.