If I were in Victoria, this is where I'd want to be a week today: the Greenhouse Interiors Christmas workshop!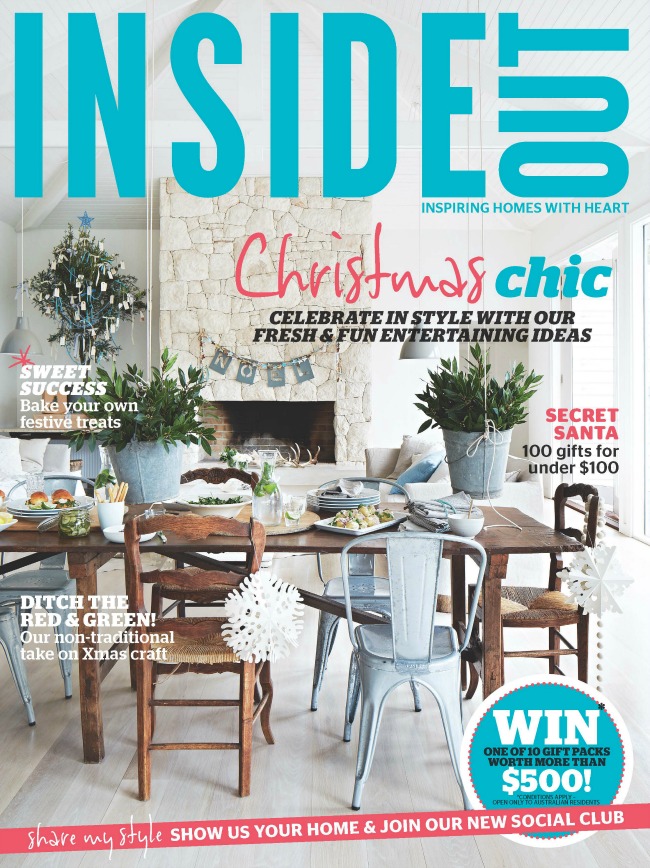 Inside Out cover styled by Greenhouse's Julia Green and photographed by Armelle Habib
Want to break free of the red and green tinsel? Then join Julia, Jacqui and the Greenhouse team next Saturday 30 November for a glass of bubbles (very important!) and a workshop which puts the style back into Christmas.
They'll show you how to create decorations and show-stopping wrapping with a difference, plus how to lay a beautiful table and different ways to approach decorating a Christmas tree – all in a tinsel-free zone using the colourful signature Greenhouse is known for.
You'll get your hands dirty making garlands and decorations and then take away a gorgeous starter pack containing some of the materials you'll need to create your own amazing props, and the instructions on how to do it.
Sounds like some seriously festive fun to me!
When: Saturday 30 November, 2.30-5.30pm
Where: Rear of 129 Glenferrie Road, Malvern, VIC
Bubbles and nibbles on arrival.
Tickets: $200
Bookings: [email protected]