If you live in an apartment you probably don't have a spare corner for a Christmas tree. What do you think of this new space-saving idea?  A christmas tree poster! Love or hate?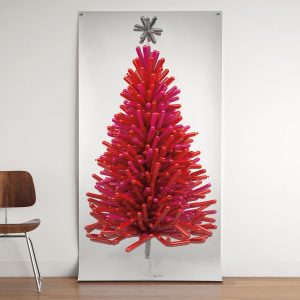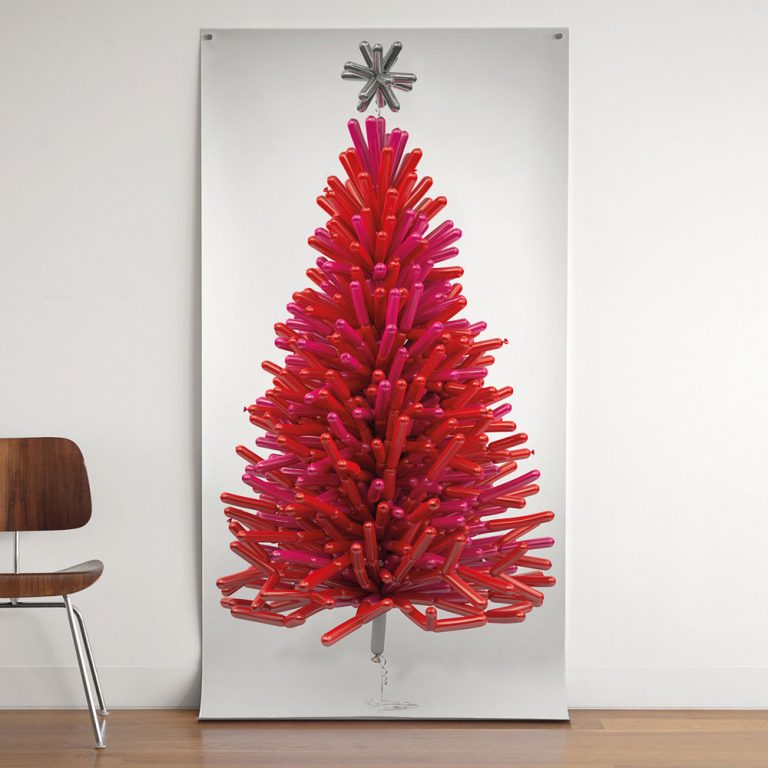 The Super Fun Happy Tree is the work of Melbourne design trio Sawdust and Diamonds. As well as being ideal for those low on space, it's also an alternative to pine needles or dust covered plastic trees that have seen better days.
With three creative interpretations of Christmas trees, illustrated by Melbourne based artists and designers, the super-sized posters are perfect for apartment living or those wanting a contemporary look, said Marco Gjerja, one third of the design trio.
They measure a generous one by two metres and are printed on heavyweight paper with recycled content and environmental accreditation. They're sustainable, reusable and fully recyclable. Each poster is packaged in a sturdy cardboard tube and comes with a magnetic display system.
Available online, at the Melbourne Design Market on 2 December and Magnolia Square at Malvern Town Hall from Thursday 6 December to Saturday 8 December.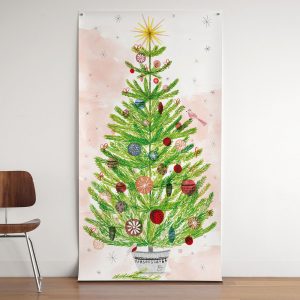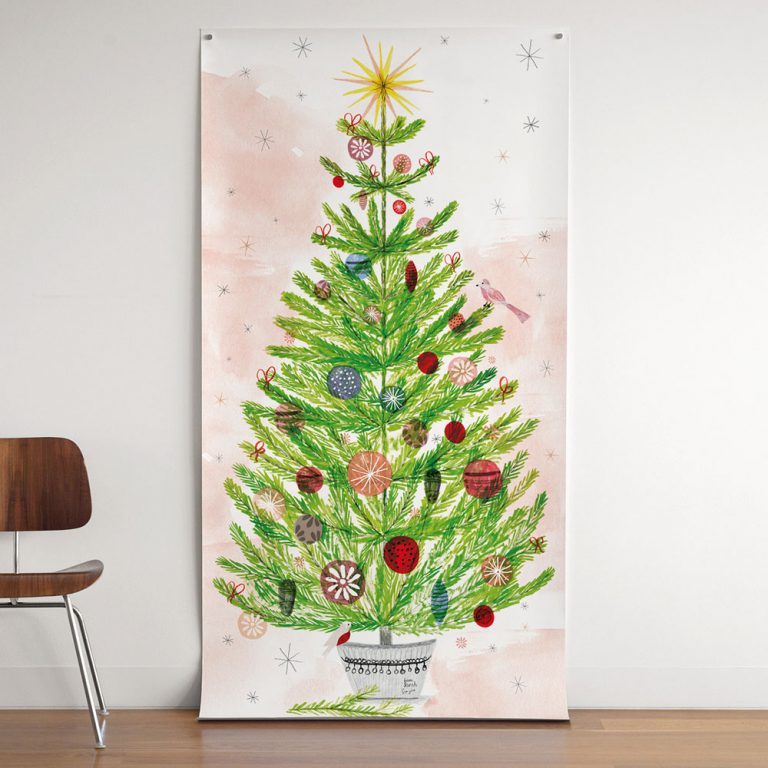 I think it's a fun idea, but can't help but think $135 is a little pricey. What do you think?