Laminate flooring is not all cut from the same cloth. Take the new 'Majestic' range from Quick Step.  Using the same ground-breaking technology, functionality and water resistance that Quick Step is known for, paired with a new aesthetic for a timeless but trendy finish.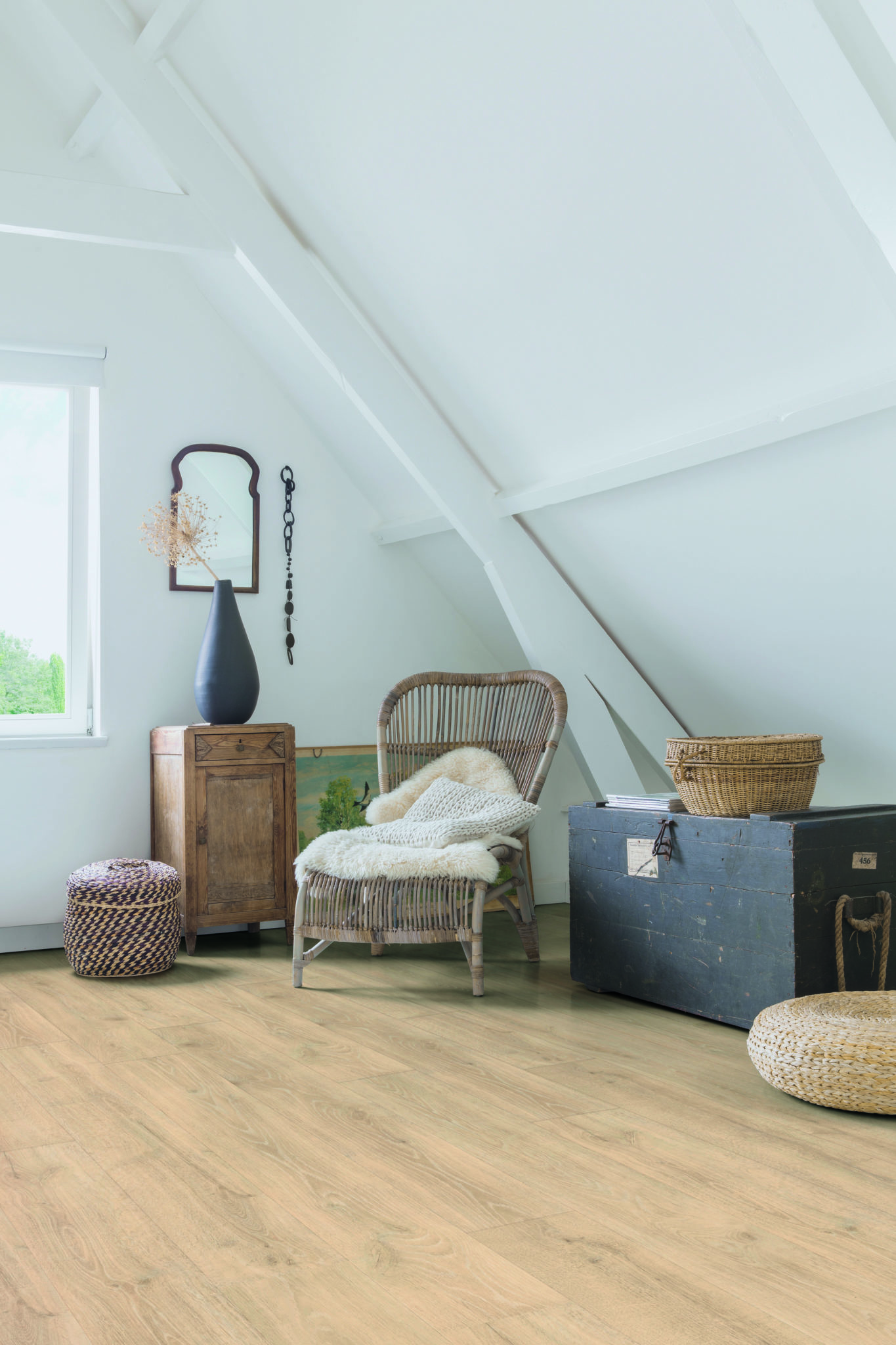 Architectural inspiration
Quick-Step's design team has been keeping a keen eye on the latest and most diverse trends in architecture, fashion and interiors. The resulting floor is both timeless and trendy, as well as seamlessly fitting in with consumer demands. "We have noticed the start of a backlash against the Scandinavian trend, with dark colours such as brown now reappearing", explains Oke Nollet, Design Director of Quick-Step. "The combination of oak and long, wide floor planks lend a luxurious touch to any interior. Majestic is Quick-Step's grandest, most opulent laminate floor ever!"
The Majestic range is comprised of extra-wide, extra-
long planks (2050 x 240mm in fact), which is a perfect and luxurious to your home. Quick-Step's latest laminate collection will not only introduce a warm glow into your home, but also lend it a touch of royal glamour. Majestic combines a matchless wooden look with ease of maintenance.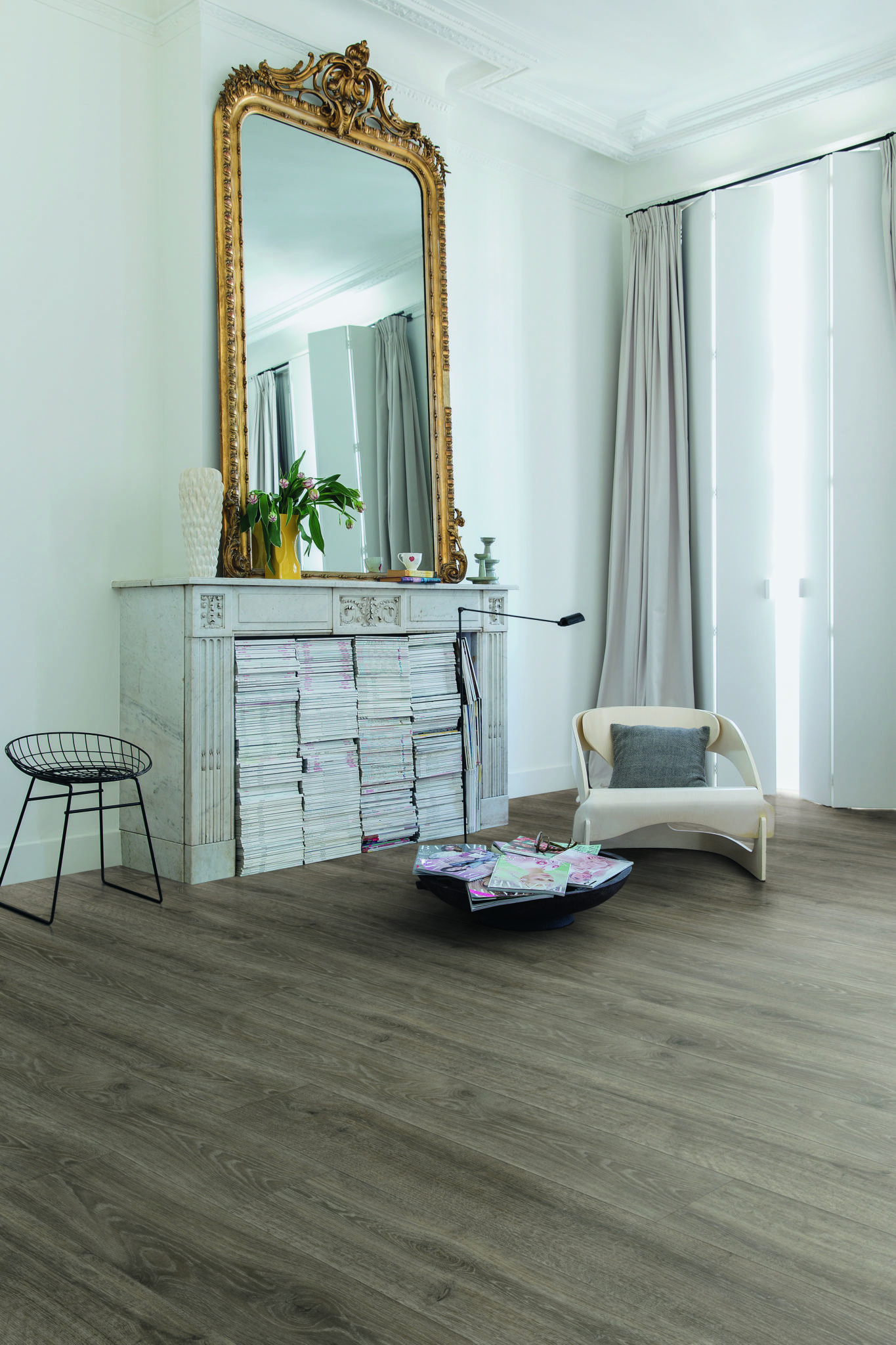 Just like the real thing
It's fair to describe Majestic as an innovative floor par excellence: it is an unprecedented combination
of the best of both worlds. On the one hand, the oak floor's authentic appearance is unrivalled. Thanks
to the designers' detailed research and advanced technologies, the floor not only looks natural, but also genuinely feels natural. On the other hand, its technical characteristics are quite simply outstanding, and Majestic offers all the advantages of the latest generation of laminate floors. The planks are highly water and scratch resistant, which also makes this flooring perfect for kitchens and bathrooms. You could describe it as luxury 2.0: from now on, expect an unprecedented combination of innovation and luxury.
Brand new colour range
A generous range of eight colours offers a wealth of possibilities: from a vintage or rustic look, to trendy or
contemporary. The accompanying textures and the way in which the grooves are perfectly balanced to match the character of the floor mean that the wood effect created by the Majestic collection is absolutely true to nature. One striking option in this collection is Desert Oak Brushed in Dark Brown. The warm brown, which promises to be a true eye-catcher this season, is a reaction to Scandinavian design where white and light pastel shades play a central role. The dark colour brings a touch of class to your home, creating a cosy, intimate mood. The distinctive, classic oak design is characterised by its flower-like graining, fissures and knots. Particularly when combined with other dark shades (black would be a good choice), the floor adds a touch of luxury to the interior as a whole. The other seven breathtaking decors include Desert Oak Warm Natural, Desert Oak Brushed Grey, Woodland Oak Brown, Valley Oak Light Beige, Woodland Oak Beige, Valley Oak Light Brown, Desert Oak Light Natural. Whatever style fits your personality, you will be spoilt for choice.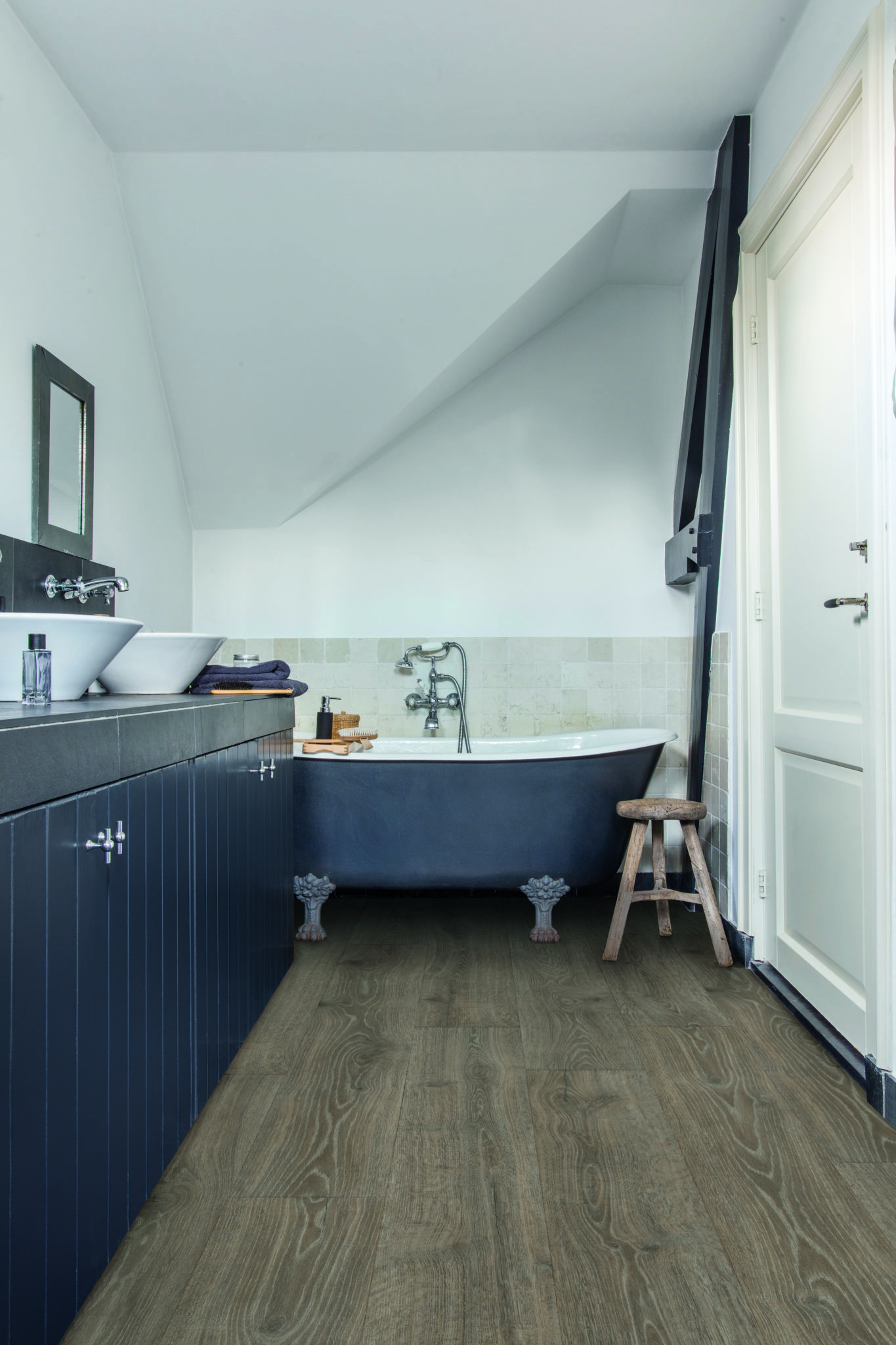 Water resistance and durability
Majestic is extremely water resistant thanks to the Hydroseal coating on the bevels. This makes your
new floor not only easy to clean, but also suitable for bathrooms, kitchens and other wet areas. To top it all off, Majestic boasts a 10-year warranty in wet areas and 25 years general warranty for domestic use.
With Majestic, it is a true celebration of smart and beautiful flooring, boasting the latest water-resistant technology, coupled with a suite of lavish tones and hues.
For more information visit www.quick-step.com.au