I get sent 'stuff' all the time. Perks of the blog, some might say. But I don't write about or share things unless I genuinely love them and last week I fell in love with a delivery of Method cleaning products.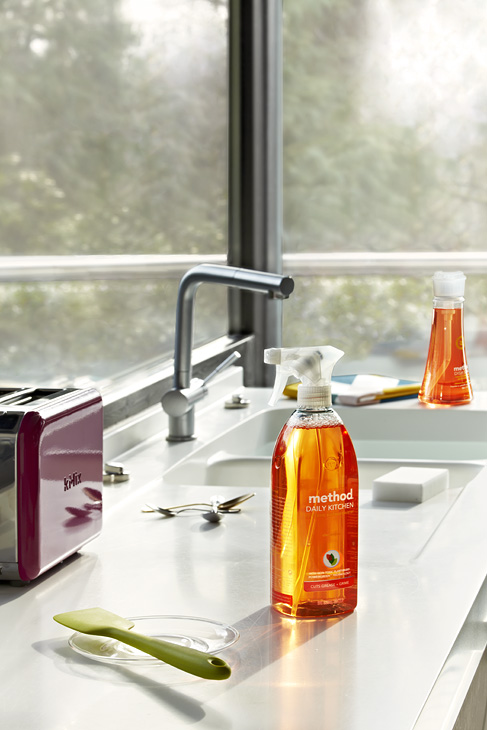 Those who know me well will know I'm a bit of a neat freak. My apartment is rarely less than spotless. My friends worry for the time when I (hopefully) have kids and may spontaneously combust at the thought of everything not being in its place. I'm guessing my priorities may change but it's hard to imagine right now. Sometimes I actually love cleaning and tidying. I find it therapeutic. Yes, I'm weird. What I don't like are noxious smells and gross stinky bleach hands. Don't even get me started on Exit Mould ( but sometimes nothing else will do, right?).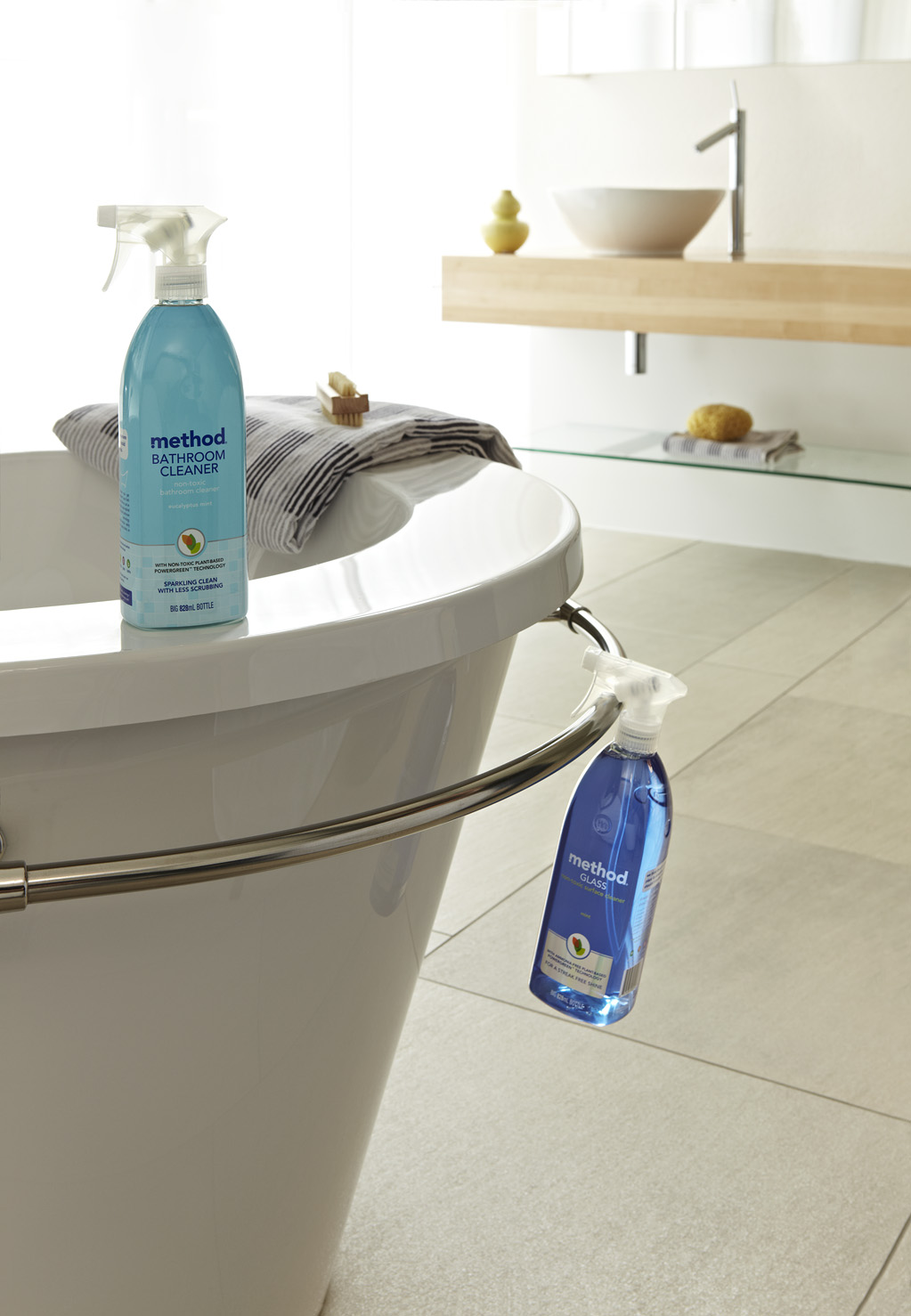 So I do love me a good, environmentally friendly, pleasant smelling cleaning product. I've always been a big fan of Murchison-Hume. But last week Method Home sent me pretty much their entire range and I was so taken with them, I immediately cleaned the bathroom from top to bottom. And enjoyed it. See, told you I was weird!
There are two standout products for me. The minty Glass + Surface Cleaner quickly and effortlessly cleaned my mirrors and shower glass to a completely streak-free finish. Sorry Viva Glass and Mirror Wipes, you have been replaced! And the Squirt + Mop Hard Floor Cleaner smelled like lollies and did a great job on both the bathroom tiled floor and kitchen vinyl floor.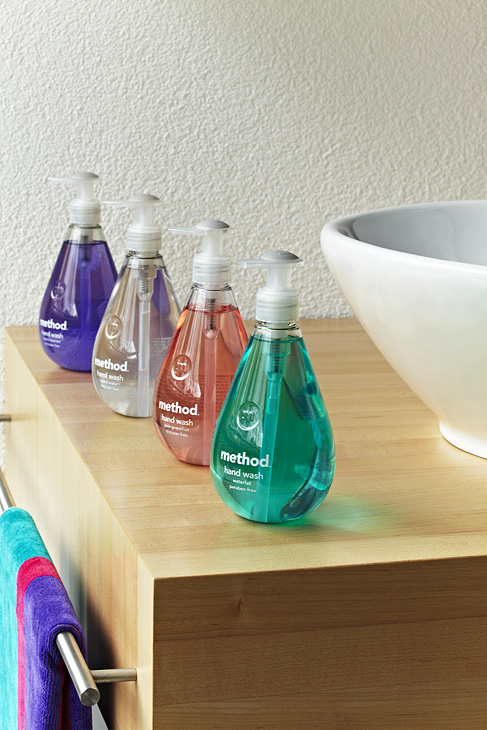 They have all manner of spray cleaners (I've tried the pink grapefruit and French lavender ones) for multi-surface, wood, granite and stainless steel use. There's a special bathroom version too and although it doesn't smell as lovely as the others, I guess it has a tougher job to do, and it does it well.
If you happen to leave these products out (which, I'll be honest, rarely happens at my place) they look pretty nice too. It's not expensive either (which I expected). And they make pretty much every kind of cleaning and laundry product you can think of.
What you really need to know about Method products is that they're non-toxic, biodegradable, do not give off harmful vapours and use high percentages of naturally derived ingredients. They do not contain parabens, bleach, triclosan or ammonia. For the super-sensitive, their Go Naked cleaner is completely fragrance and dye-free. And all their bottles are made from recycled plastic.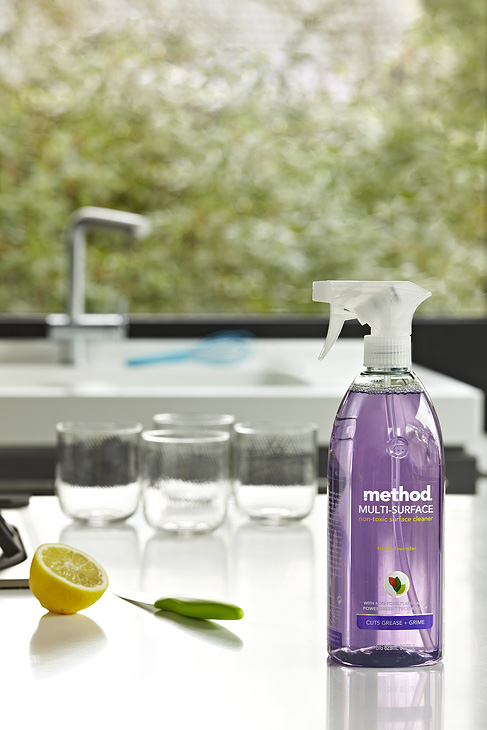 Method is an American company which has been in Australia since 2008. Available  from Method online or through an Enjo agent.
WIN
I'd love you to experience Method for yourself and I have 5 Squeaky Green Starter Packs to give away worth $29.99 each. Simply comment below and tell us about your least favourite household chore by this Friday 11 October 2013 to be in with a chance of winning.