Nothing beats switching things up at home to herald the warmer days and the abundance of sunshine. The new Freedom Spring/Summer 2014 Collection is a culmination of colour, print and pattern. A true celebration of Australian interiors.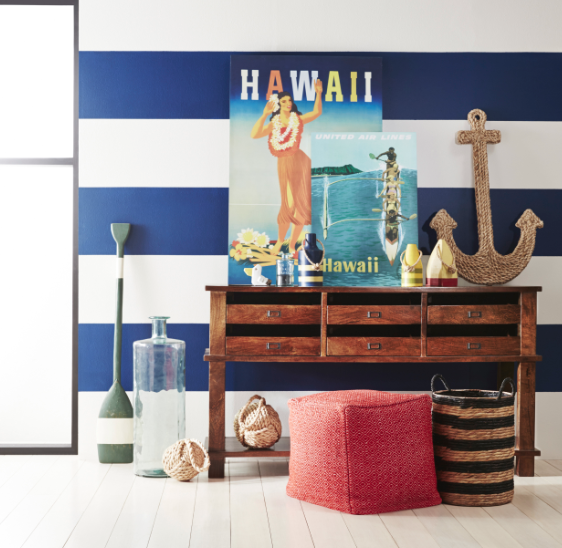 "Freedom has embraced everything there is to love about colour for the new summer collection," says senior homewares buyer Korryn Bentley. "Remember those pastels we all grew up with — reminiscent of 20c worth of mixed lollies? We've grown up and so has the palette, but it's just as sweet. We know colour makes an interior a happier place to be, this season we have plenty of options."
Stylist Mr Jason Grant, whose second book is released later this month, styled these gorgeous images. He said: ""I'm loving the latest collection from Freedom, a welcome burst of colour and pattern for the warmer months. Mixing geometric patterns, bright pops of colour and gelato shades with classic shapes and timber pieces, the collection is fun and fresh.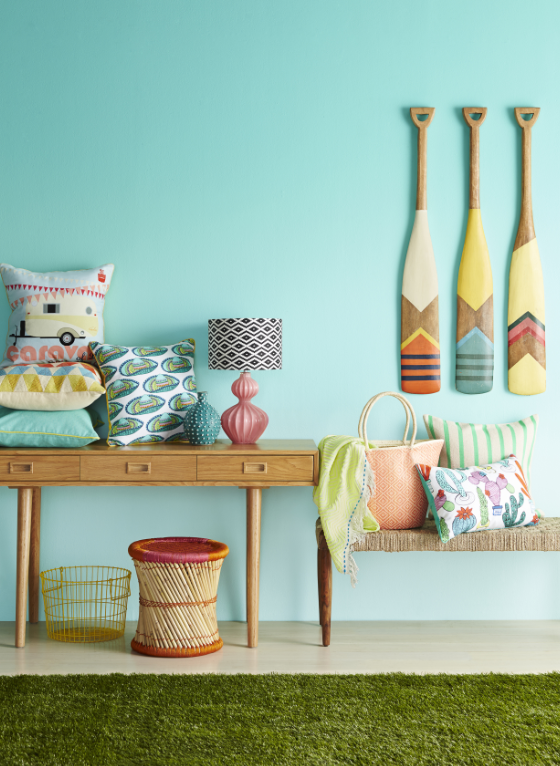 "Of course I love anything nautical or tropical and there are anchors, stripes, oars and palm leaves everywhere! The collection is perfect for adding some summer vibes and relaxed, laid back style to your home."
Four new decorating stories embody the spirit of an Australian summer. You can choose how you play with colour, but Freedom have helpfully done the groundwork for you to get you there:
Sorbet Dream
A soothing palette of pastel tones and grey makes for a home that is beautifully serene. When designing with simplicity in mind, every detail has been introduced with precision and beauty. Whether it's the artisanal feel of contrast glazing on the Talleo vessel or the graphic statement of the Boyd rugs neon on neutral stripes, it's the little things that count.
Sunseeker
Balancing classic and contemporary elements, Sunseeker delivers a fresh energy to interiors. Whether it's the Saltram adjustable stool that combines the honest of timber with industrial form or our solid elm Constable dining table with mixed bench and chair seating, Sunseeker makes home life less ordinary. Earthy terracotta also features heavily, especially across the Terra vessel collection that has been handmade in Portugal.
Colour Fiesta
Making a strong statement with ease, Colour Fiesta gives a bold new direction to the warmer months. Start with the classic understatement of a hero neutral piece like the Benson Modular Sofa and build your look from there. Dip into new shades with everyday pieces, like the Pompidou table or the Epping nest of three tables, each given a playful splash of colour.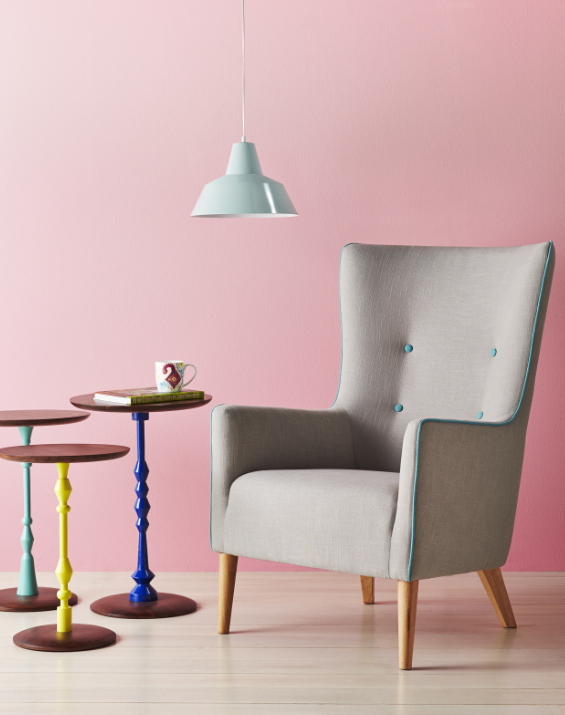 Island Life
Relaxed yet eye-catching, the living is easy with Island Life. From rope and natural weaves to bottle green glass; shipshape, nautical touches also steal the scene. Look no further than the Demijohn table lamp for proof that a little high sea inspiration can still be contemporary and urban. Rounding out Island Life is a range of new season cushions that have been rendered in vintage inspired prints. Case in point? The Hula cushion, it's fun and unique and will get noticed for all the right reasons.
New collection pieces are arriving weekly from today. Shop online.