Today I'm delighted to share with you this recently completely project by Point 2 Design with bright, open plan living and plenty of marble. Almost 2 years in the making, interior designers Sarah Gavan and Jessica Enander were involved in the planning of this waterfront property in Sydney's Inner West from day one.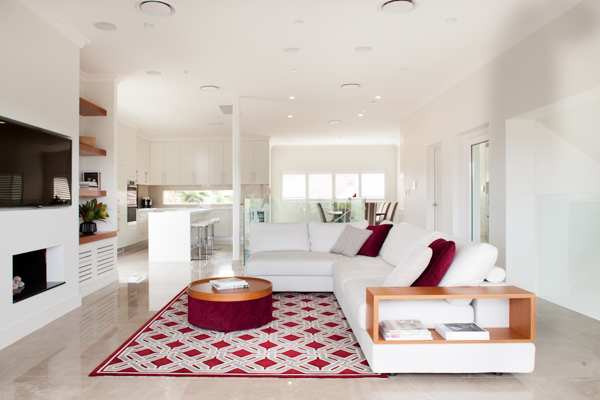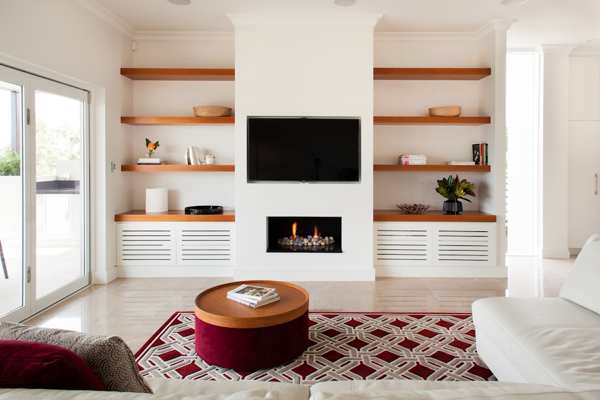 "The neutral palette, open plan living and stunning views make this an exceptional family home that ticks all the boxes," says Point 2's Sarah Gavan. "We were engaged by the client when they first met with the architect to develop the plans for their new family home. The property is positioned on the waterfront at Rodd Point. The family love to entertain and the house was to be designed to allow for entertaining."
The first floor is open plan and has generous living, kitchen and dining areas. The colour palette is neutral with accent colours introduced through cushions and rugs, including two custom coloured Greg Natale designs from his Designer Rugs collection. The Scandinavian pendant lights are from Fred and the marble floors throughout the main entertaining areas are from SNB Stone. Warmer timber flooring was chosen for the bedrooms.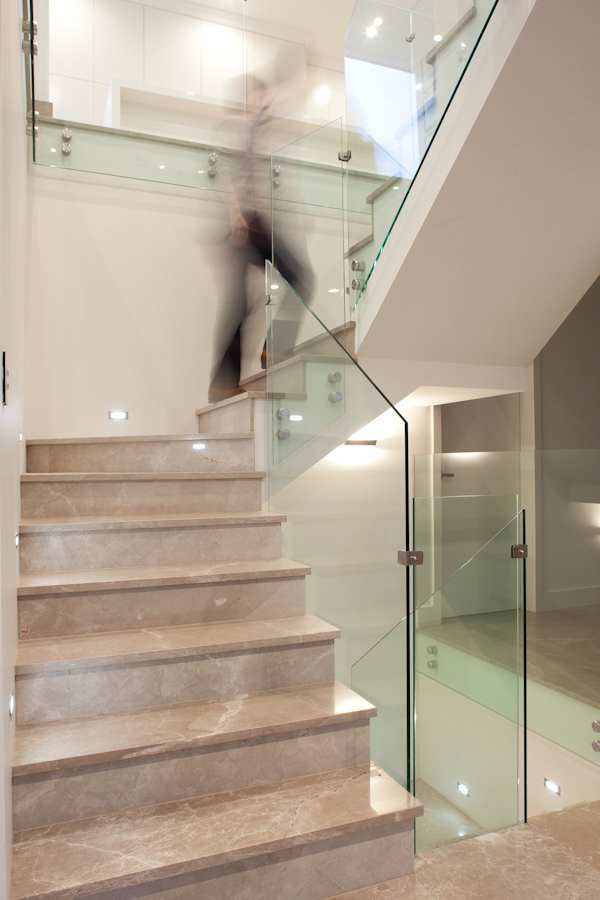 I love the slice of window through the kitchen here.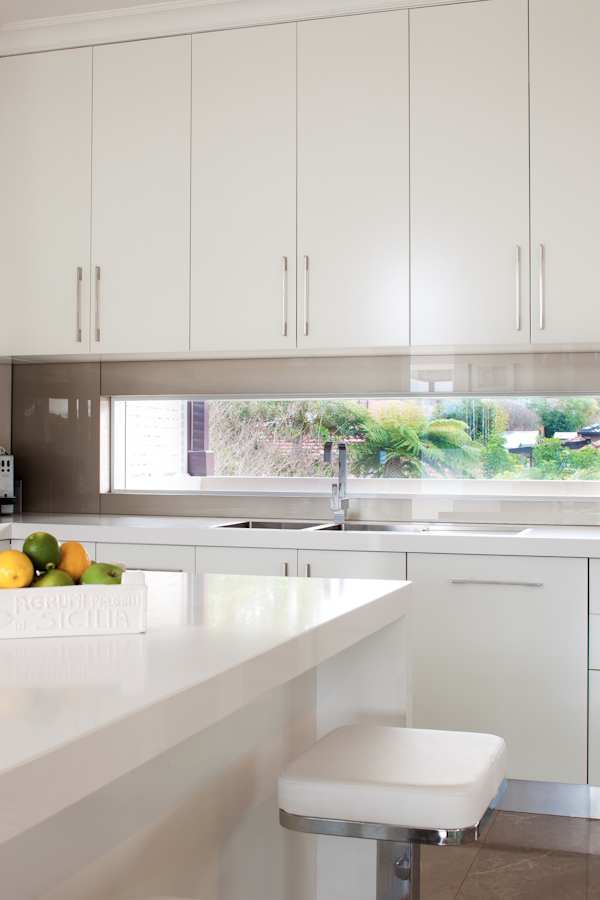 The freestanding bath tub in the main bathroom is set against a blue stone tiled wall.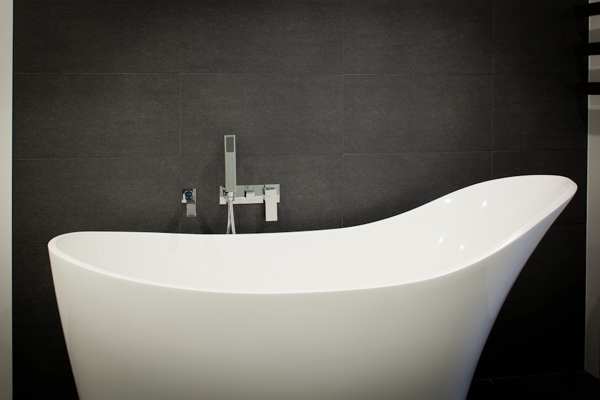 Point 2 Design | Photography by Lucas Boyd