Online art gallery Bluethumb is launching a fabulous Valentine's Day initiative this year that sees one of their best-selling artists, Sally Browne, create a limited-edition print to mark the occasion. The gorgeous work is titled 'My Aussie Valentine,' is bargain priced at just $99 and features a bright floral explosion of Australian natives including banksia, leucadendron, gum leaves and kangaroo paw.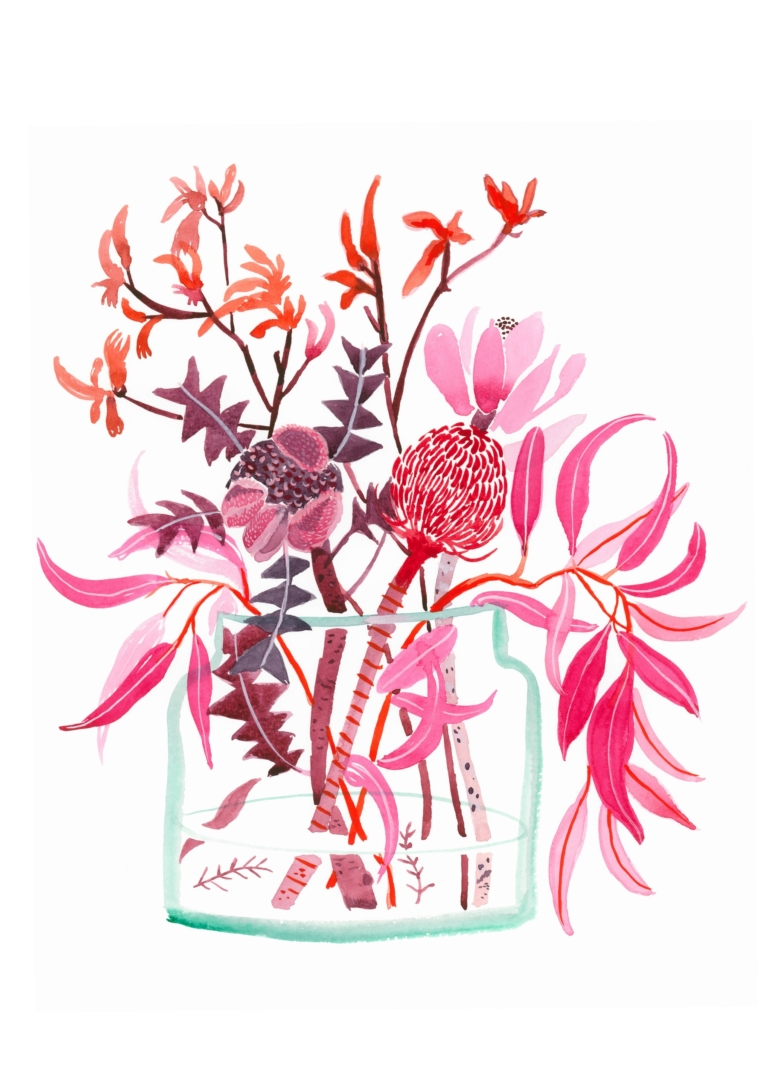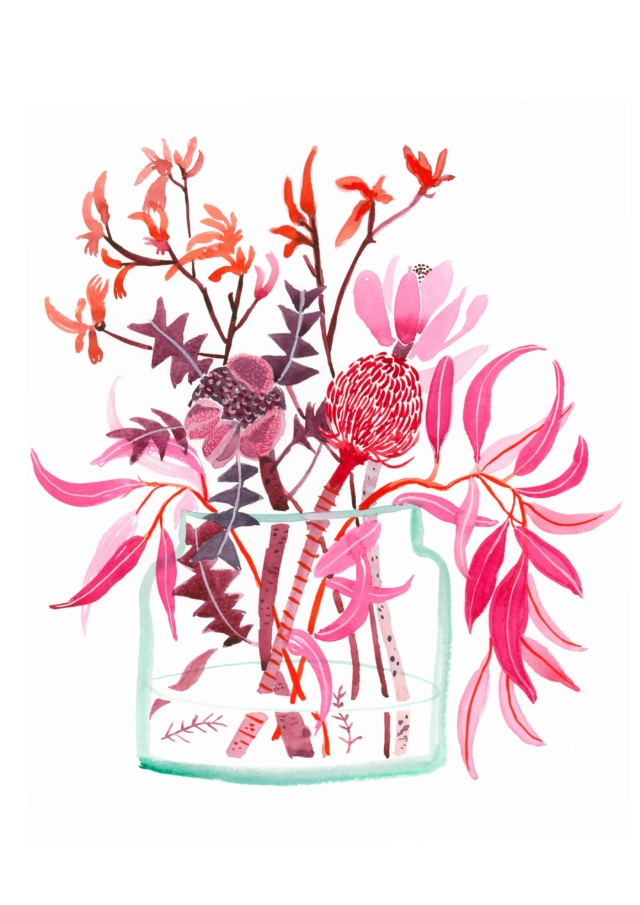 "I'm super excited to be collaborating with Bluethumb on this special Valentine's Day artwork. It's a wonderful opportunity for romantic collectors to support a great cause while surprising someone special with some 'forever flowers' in the form of an artwork. There will only be 14 prints available of this work ever, and they have been produced exclusively for this Bluethumb campaign," says Sally.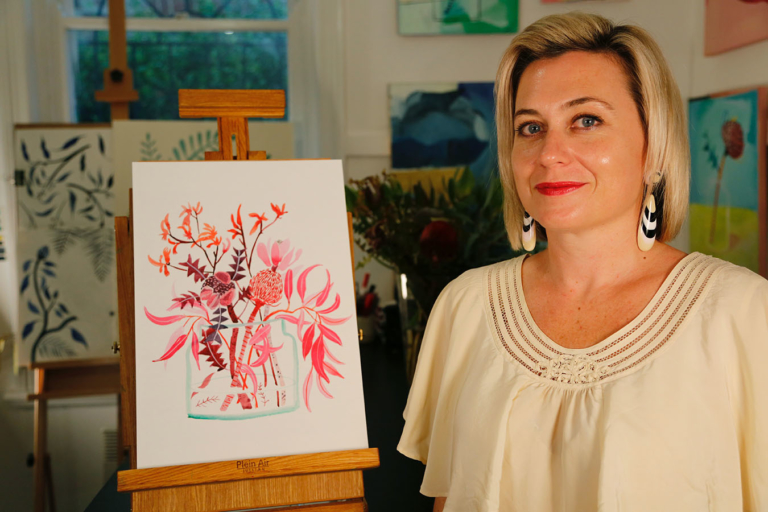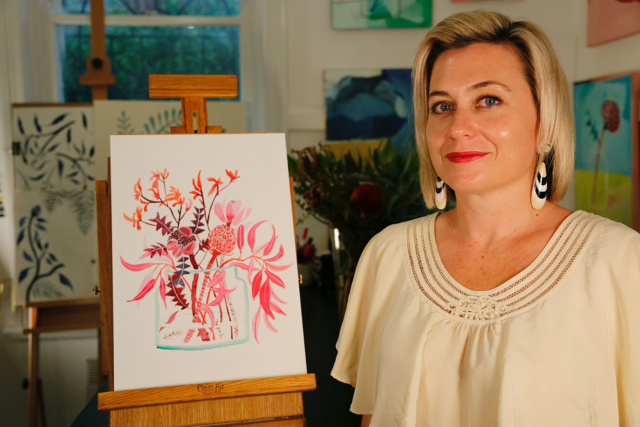 "I wanted to create a piece that people would be happy to look at long after Valentine's Day, and it's no secret that I'm mad about Aussie flora and fauna. Rather than red roses which are traditionally associated with love, I decided to paint an energetic still life drawing featuring our weird and wonderful native flowers in romantic reds and pinks. Aussie natives are unique, beautiful, long lasting, resilient and wild, just like true love," says Sally.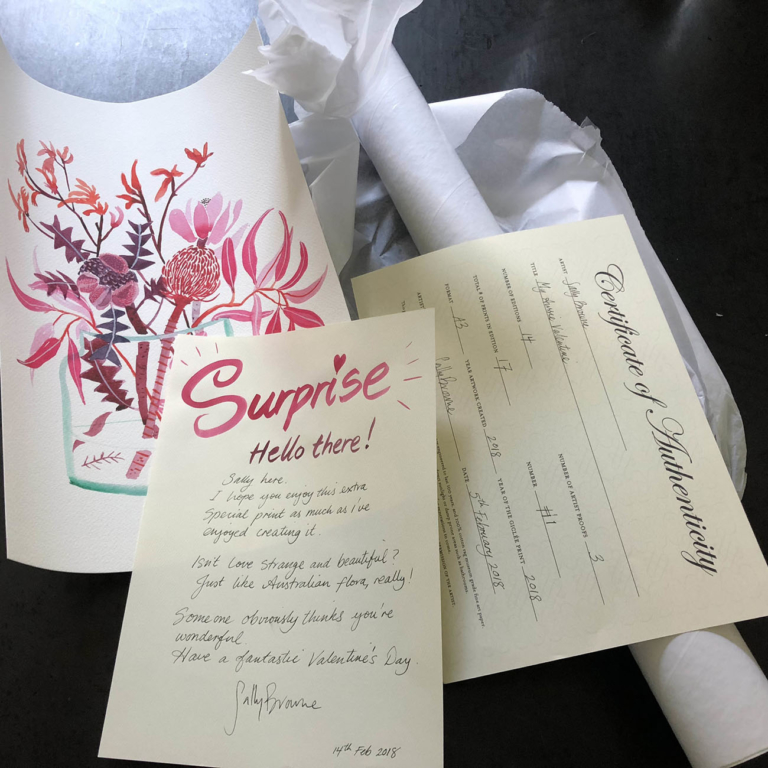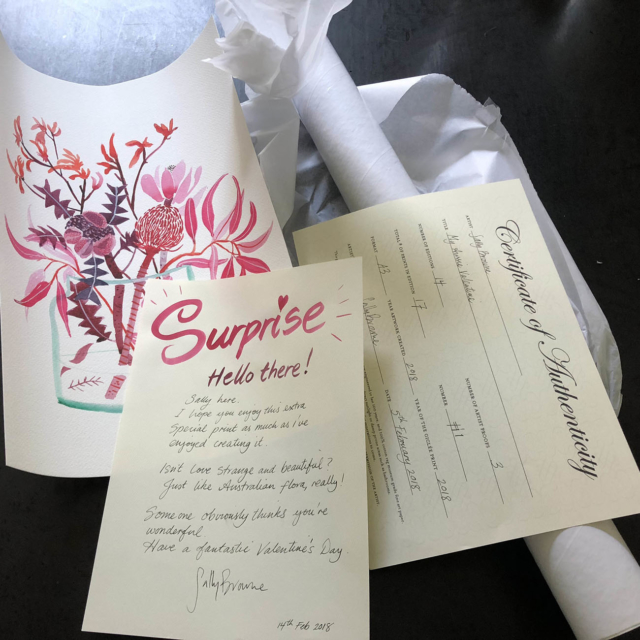 It's a gift that keeps on giving too with Bluethumb donating 30 per cent of profits (their commission) to The Big Issue, the well-known organisation that creates work opportunities for the homeless, disadvantaged and marginalised people.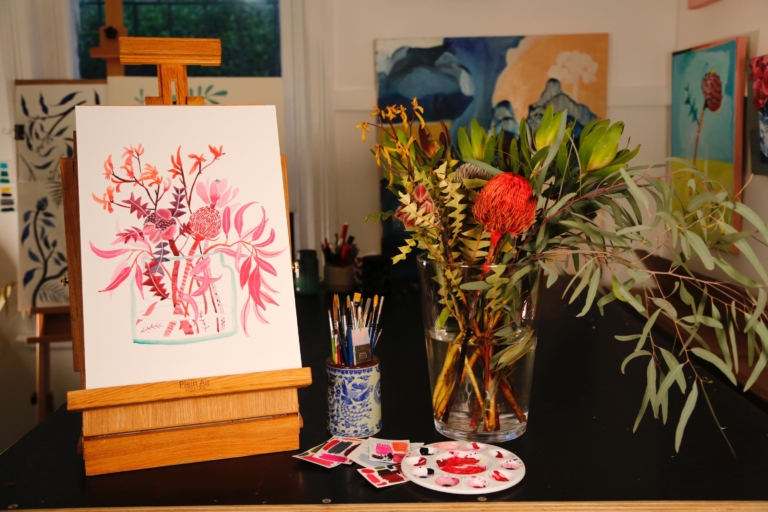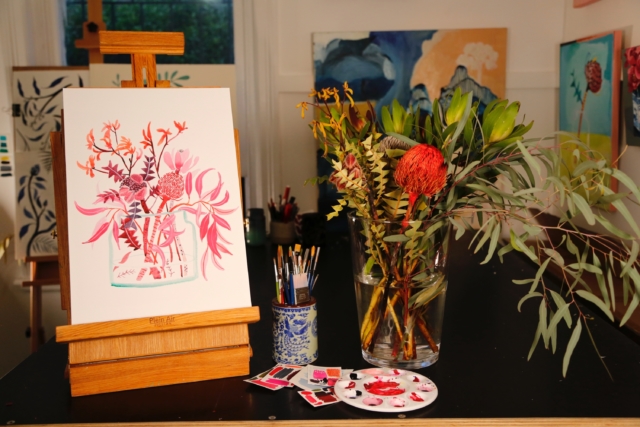 And as a bonus for our Sydney and Melbourne readers, there is guaranteed same day delivery on February 14th provided the order is placed before 10am.