Want your house to look a million dollars but don't want to be spending thousands? No problem! Creating that beautiful and luxurious sanctuary doesn't mean you have to max out the credit card. Allworth Homes and InsideOutside Design have put together their top tricks and tips to create a fabulous looking home while your bank account stays fat and healthy.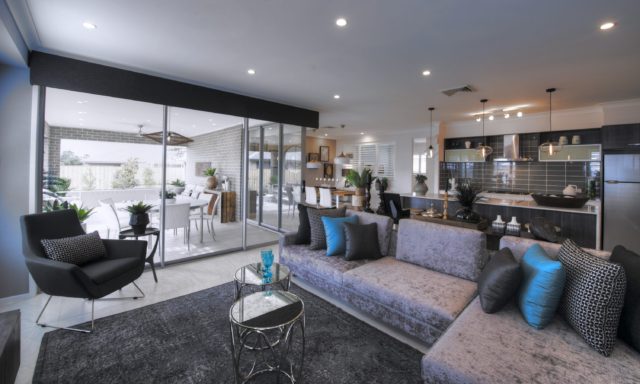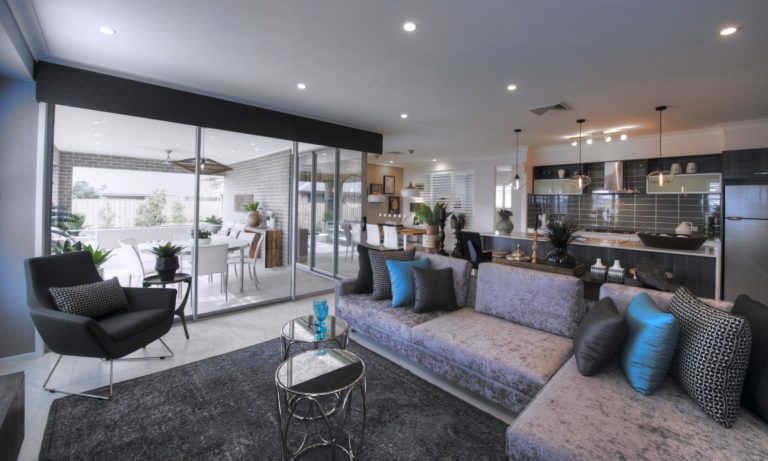 Susanne Majlath, founder and director of InsideOutside Design, said: "The main ingredient to creating that perfect space is inspiration. Before you go on your shopping spree, ensure you have done your research. A great place to source ideas and inspiration is through pictures. Make sure you've signed up to Pinterest and do some hashtag searching on Instagram. For example, if you're going for a French-inspired look, Pinterest and Instagram will have it all. Gather some pictures of the style you are after and start shopping for statement pieces using our 10 helpful and easy ideas."
1.       Less is more. Rather than jamming your shelves full of books and ornaments, we suggest a cluster/groups of 3, to create a minimal look and will freshen up any room. Adding objects of different heights and colours will give the shelves personality and a quirky look, rather than a cluttered messy look which can make the room appear smaller.
2.      Create one point focal point in the room which captures all the attention. If you have a very neutral room of whites, greys and beiges – spice it up with one dramatic/bold colour as the feature. Whether it be a bold pillow or painting, use some colour to give it character. This is much more cost effective using one focal point rather than having the whole room compete for your visual attention.
3.      Don't ignore the entry. Styling the front entry of your home by adding flowers (fresh or faux) and a great vase will brighten it up and is an instant mood lifter.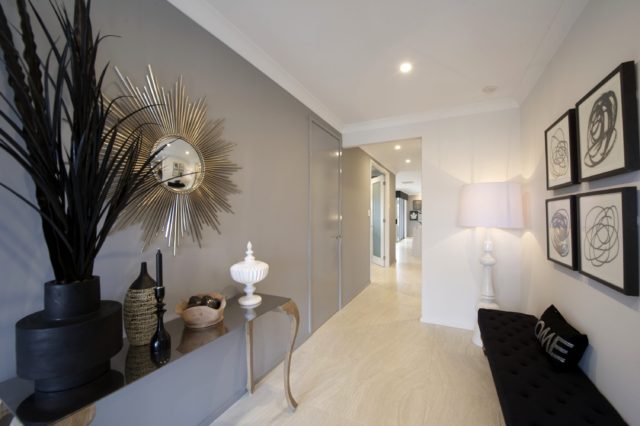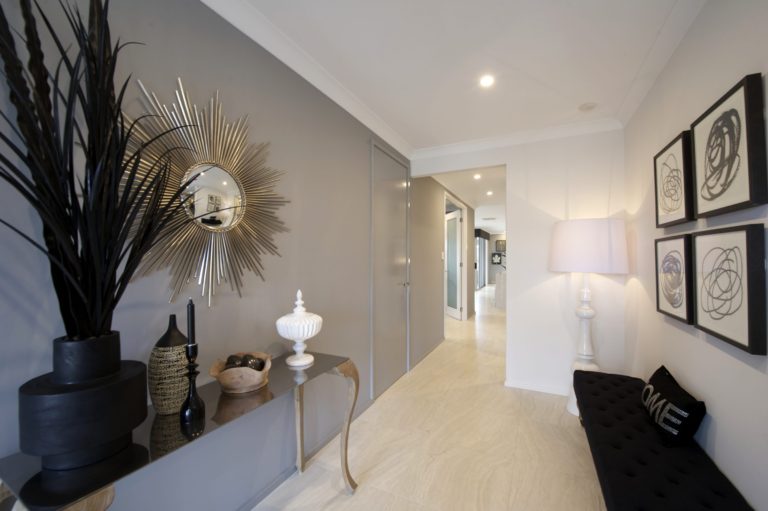 4.      Organise your rooms and declutter. This immediately makes the room look bigger, cleaner and more upscale. The best part about this is it costs basically nothing and will simplify your living space.
5.      Instead of throwing away that old wooden dinner table, revamp it. Sand it down, grab some wood paint and jazz it up. You will have a complete new look without even buying a new table. Make sure you choose a colour or lacquer that suits your overall theme.
6.      Change up the lounge and bedroom with different coloured pillows and wallpaper. This will change the whole dynamic of the room without any dramatic furniture purchases. Go for a mix of bold colours and patterns. Also add some different textures to the mix to have the perfect pillow family. Wallpaper can change up the room without even painting all the walls. Focus on a feature wall in the room to be the main focal point.
7.      Mirrors and lighting. Add mirrors into your design scheme, this makes the room appear bigger and it also reflects the light. Using light throughout a room is a powerful tool, it sets tones and creates the atmosphere in a room. The use of LEDs as feature lights creates depth and texture throughout a space.
8.      Go down to your local auction. Search for hidden treasures like desks, cupboards, chairs. This is a great way to add any style to your home for less than half the price. Mixing and matching old with the new.
9.   Photo framing. Create a wall feature of family photos. Get different sized frames, as well as frames in fabric for texture and depth and create a collage. Not only is it a sentimental styling element, they make great wall features.
Stephen Thompson, managing director of Allworth Homes, said: "Our display homes are styled with realistic budgets in mind. We want people to walk through our homes with a real 'I can live in this home' feel. We don't go over the top with constructing big design features or expensive tiling features as we want to be relevant to all new home builders."