Mirrors can completely transform a room — from brightening up dark corners and creating the illusion of space to adding style and drama to a once boring interior. Below we've rounded up nine mirrors for every taste and budget.
Arguably the most replicated mirror on the market, the original Adnet Mirror by Gubi is the epitome of luxury. Designed in the '50s, the distinctive, round leather mirror with equestrian-inspired detailing, comes in three sizes and three strap colours (black, olive or brown). Available from Cult, prices start from $1,020.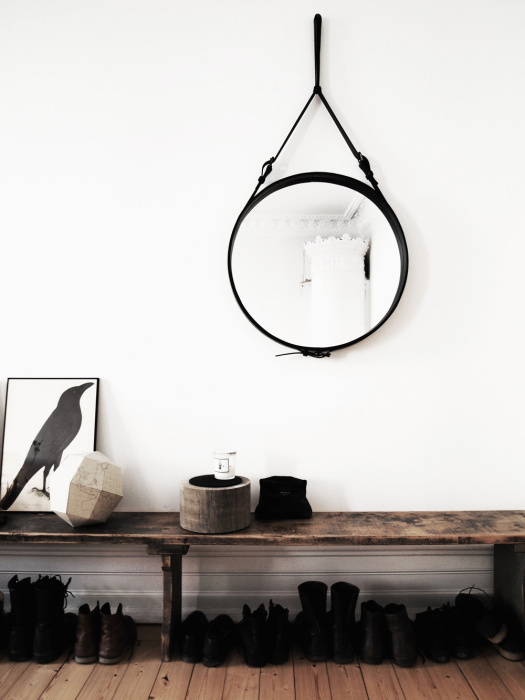 Coming in a range of colours and shapes (rectangle, round and geo) the minimalist and modern Flynn Mirror embodies simplicity at its best. Made from wood and featuring a soft painted matte finish it is available from Curious Grace for $385.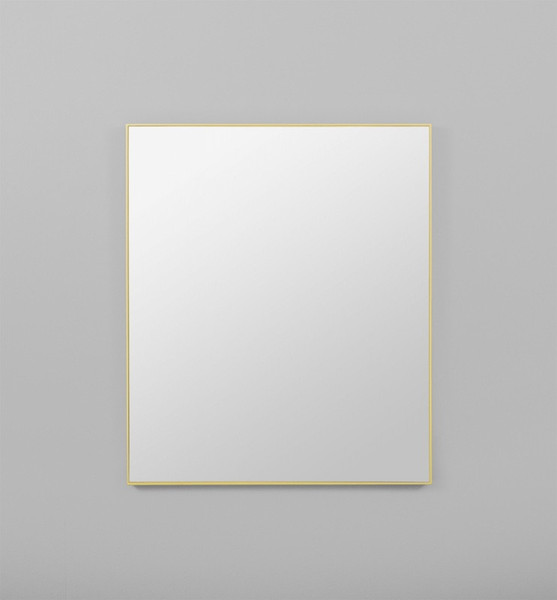 Minimal meets industrial with the Max Italian Carrara Marble and Black Powder Coated Steel Floor Mirror ($1,495) from Urban Couture. An absolute showstopper, this piece can also be customised for your home. We love how it's happy to be casually propped against the wall.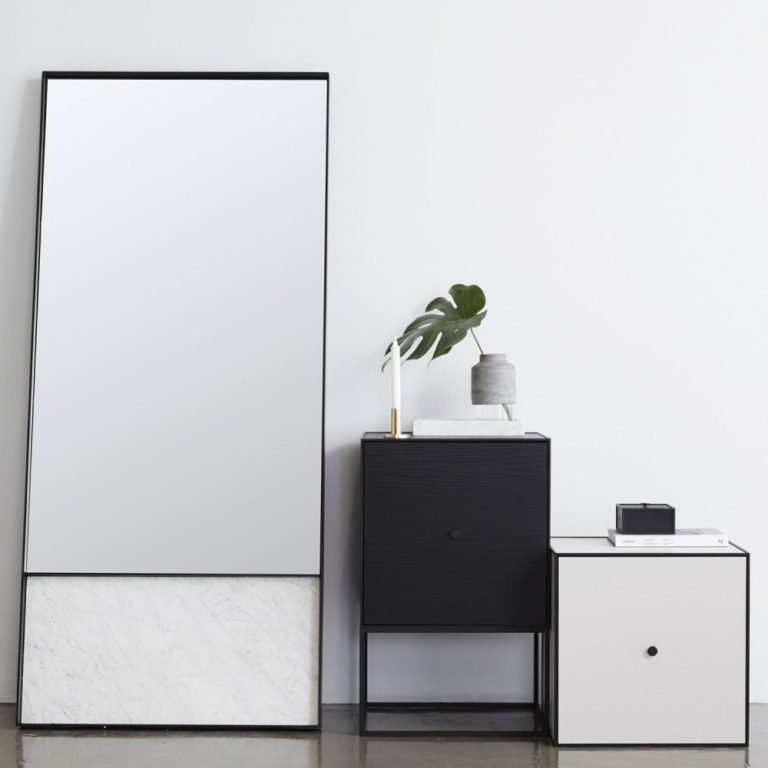 A mirrored work of art, West Elm's deco-inspired Faceted Mirror ($349) features 10 facets to help reflect more light, making it perfect for creating the illusion of space in smaller rooms, corners and hallways.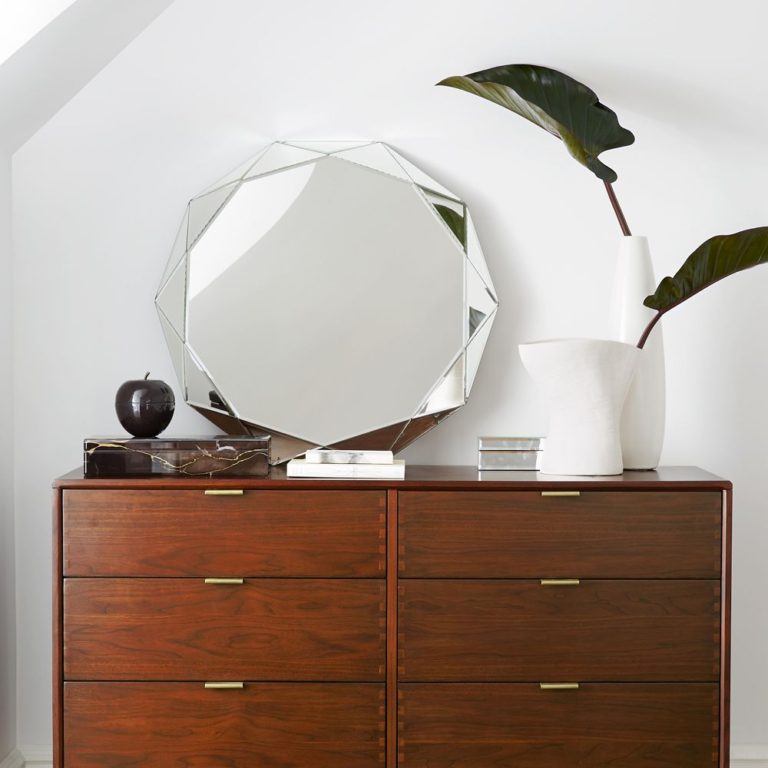 Add a modern, chic touch with Country Road's large rectangular Jani Mirror ($149). Made from solid Ash with a fine bevel front, it's a practical and stylish way to update any space.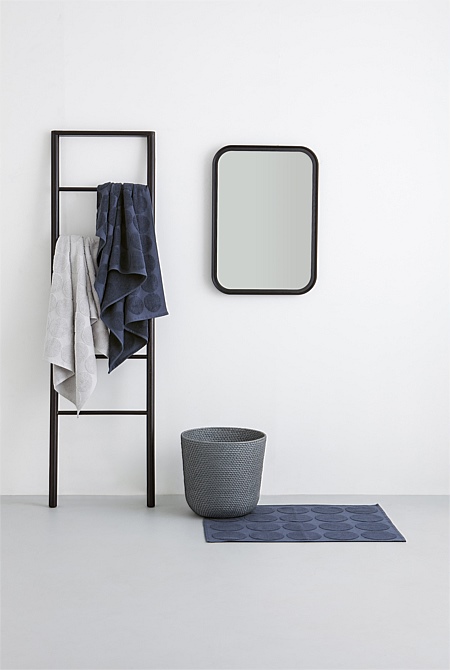 Reminiscent of Moroccan archways, the Moroccan Arch Bone Inlay Mirror has a stunning frame made from ethically sourced, natural camel-bone inlay pieces. Designed by artisans in the magical region of Rajasthan, India, each piece has been handcrafted in a process that can take weeks. On sale for $649 it is available from Zohi Interiors.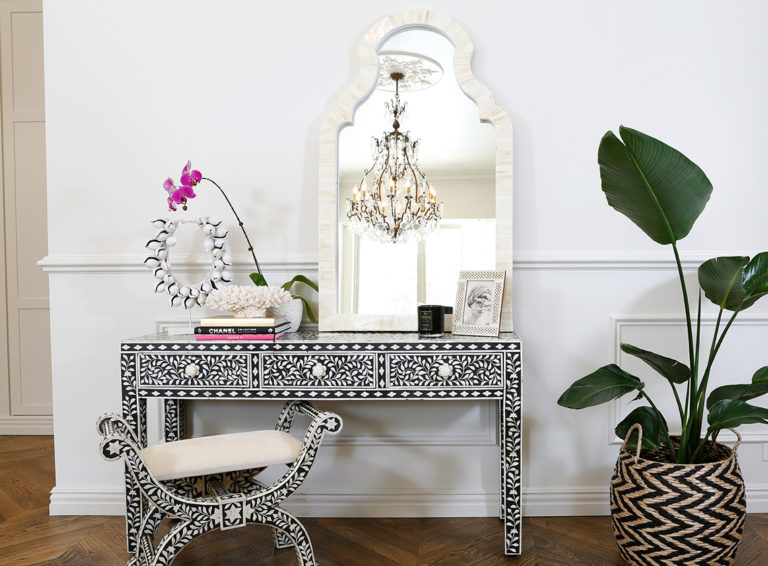 Create a character-filled interior with the too cute Delicious Pear Mirror. With a gold-rimmed edge it makes a lovely finishing touch to kids and adults room alike. Also available in apple shape, it retails for $159.99 from Freedom.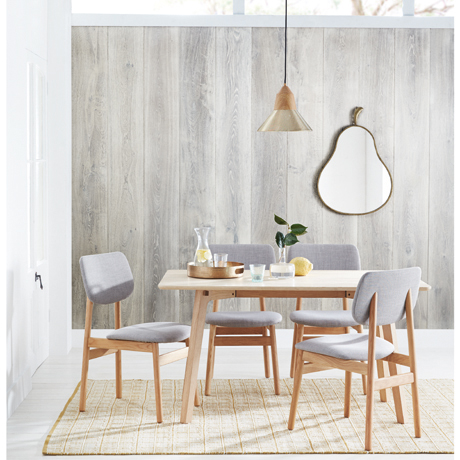 The Eagan Multi-Panel Mirror ($218.40) from Pottery Barn features nine mirrors that are each bevelled. Made from an iron metal frame with a bronze finish and enhanced with metal rosettes, it can be mounted vertically or horizontally, for two looks.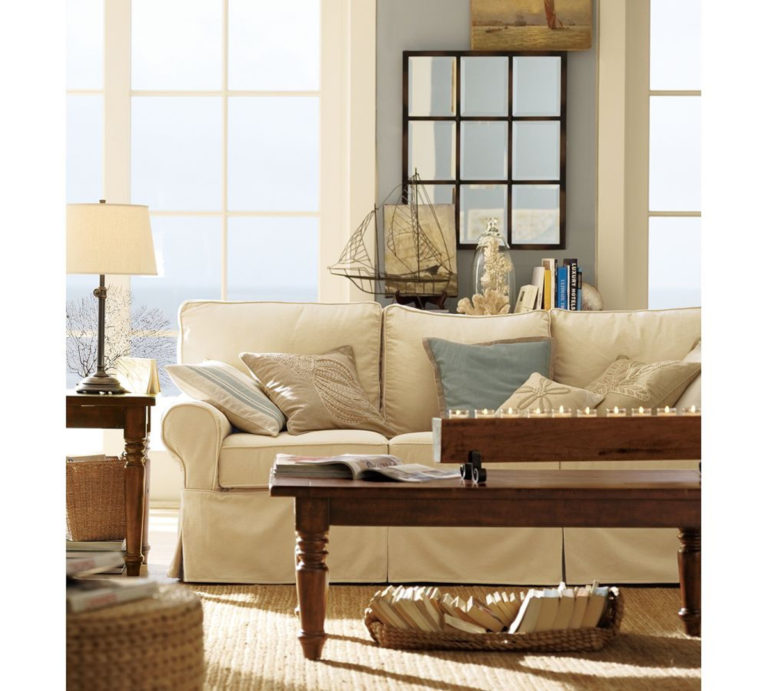 The Press Mirror designed by Tim Webber is made from copper with an inset mirror and a pressed detail at four points around the circle. It is available in five colours and has a keyhole on the back for hanging flush to the wall. Available from Hunting For George for $488.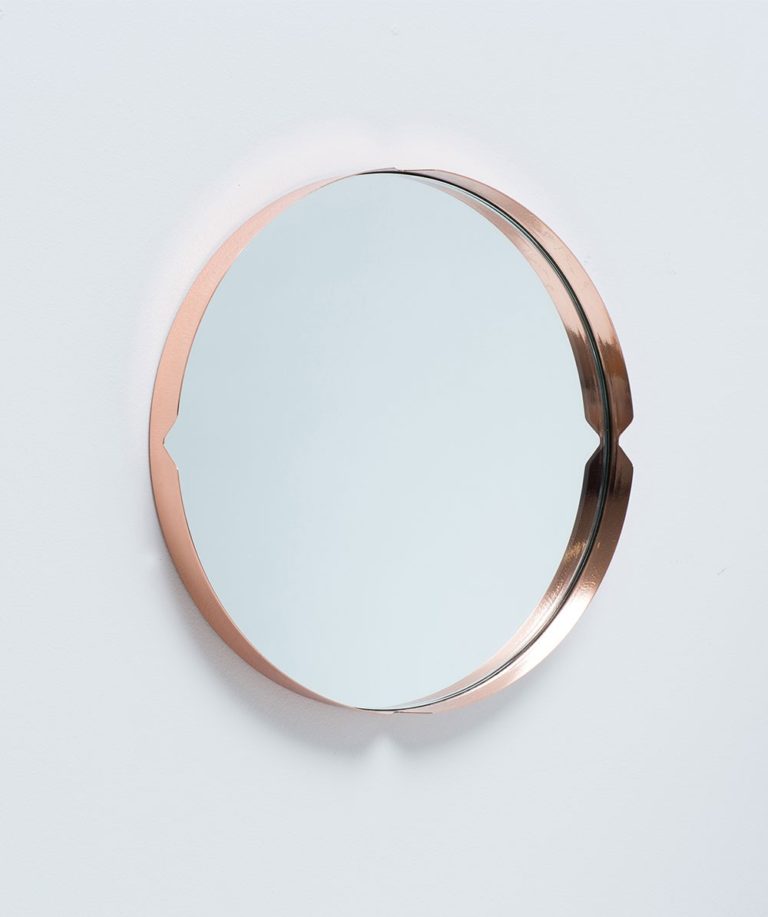 We hope you liked this list. Let us know what you'd add.