Stylist Samantha White shares her top tips for using flowers in your home or at your next event and these photos of her work. From combining focal flowers and filler flowers, to changing the water every 2 days, to using foliage, there's bound to be a nugget of useful information for everyone.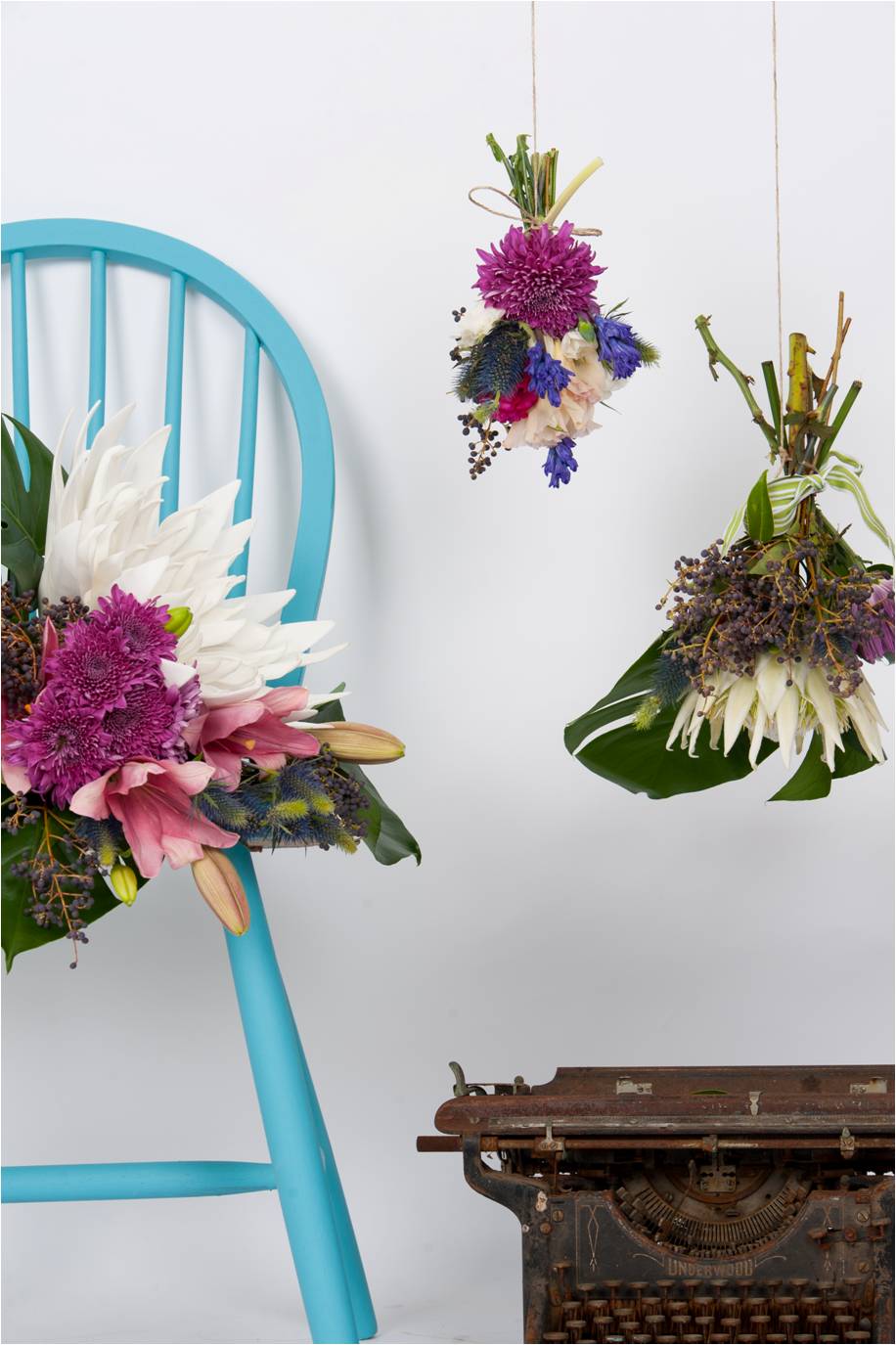 1. Instead of using traditional vases for arranging flowers, try bringing a little personality to your arrangements in a design theme.
2. Using your favourite homewares or quirky vintage pieces with your blooms is a fun and interesting way to add style to your home. Our rusty vintage typewriter and Art Deco birdcage are perfect accessories for floral styling.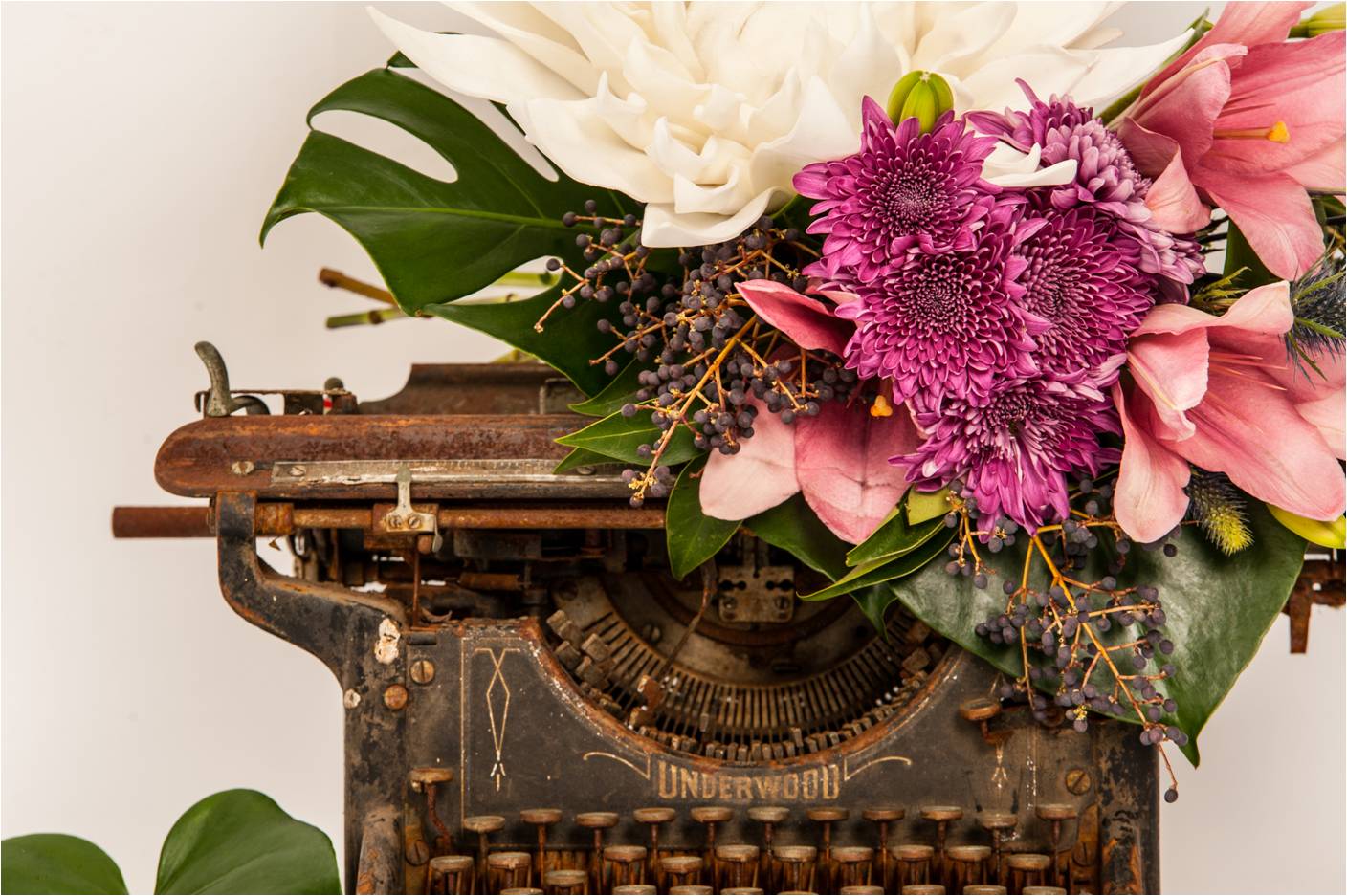 3. Experiment and use other items from around the home like teapots, interesting bottles, shells, cups or baskets to hold your flowers. Hanging posies bunched with matching ribbon at different lengths from a tree is a delightful way to decorate for a garden party or event. Use oasis floral foam bricks soaked in water for more formal arrangements that don't move, like topiaries, wreaths or table centrepieces.
4. Use complimentary colours in your arrangements for a bright, contrasting theme. Complimentary colours are opposite on the colour wheel. Try purple and yellow, red and green or blue and orange. For a more subdued look, use pastel colours, perfect for a little girl's birthday party. Use repetition and make sure the flowers are dispersed evenly. Monochromatic arrangements, where all flowers are the same colour, look stunning. Mix it up by adding flowers of different textures and sizes.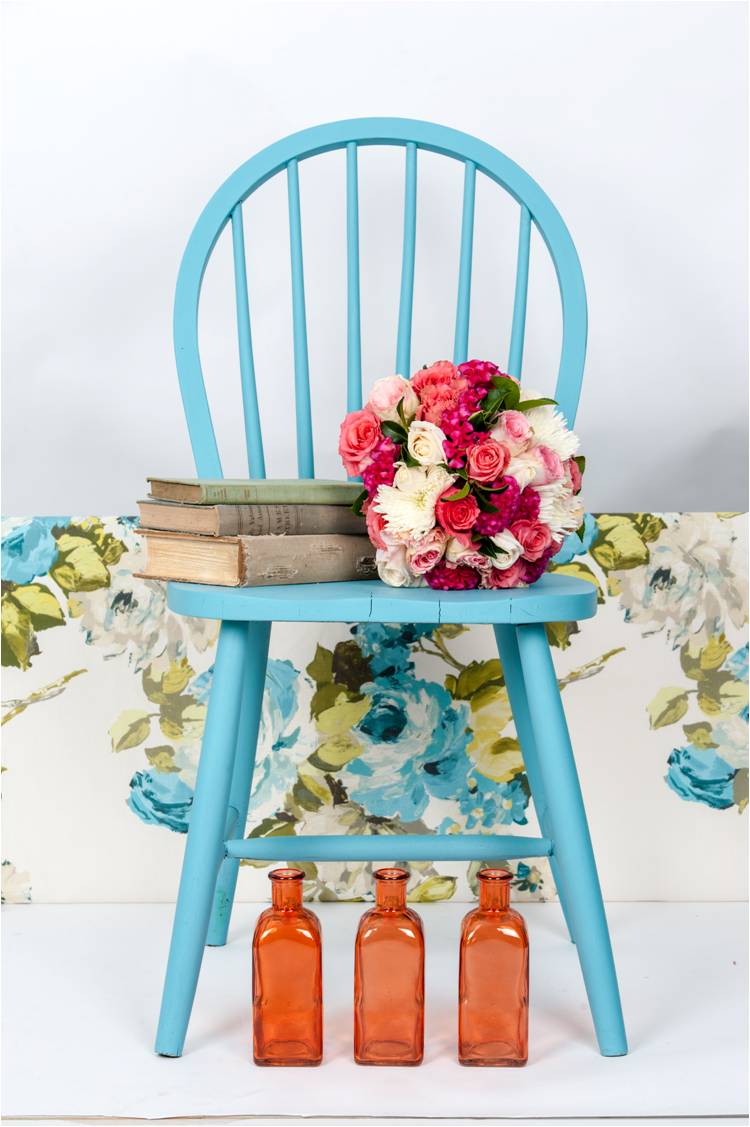 5. When choosing which flowers to use, ensure that each arrangement has a focal flower such as roses, tulips or lilies. These flowers are going to be the star of your arrangement and create the shape of your design. You will also need a filler flower such as alstroemeria, daisies or sweet william. Filler flowers are smaller and used to fill out the arrangement and to create space between your focal flowers.
6. Don't forget foliage! Use interesting greenery such as camellia leaves, magnolia leaves, berries, nuts and pods. Anything green and glossy from your garden will separate your flowers in the design, adding texture and emphasising the colour of your blooms.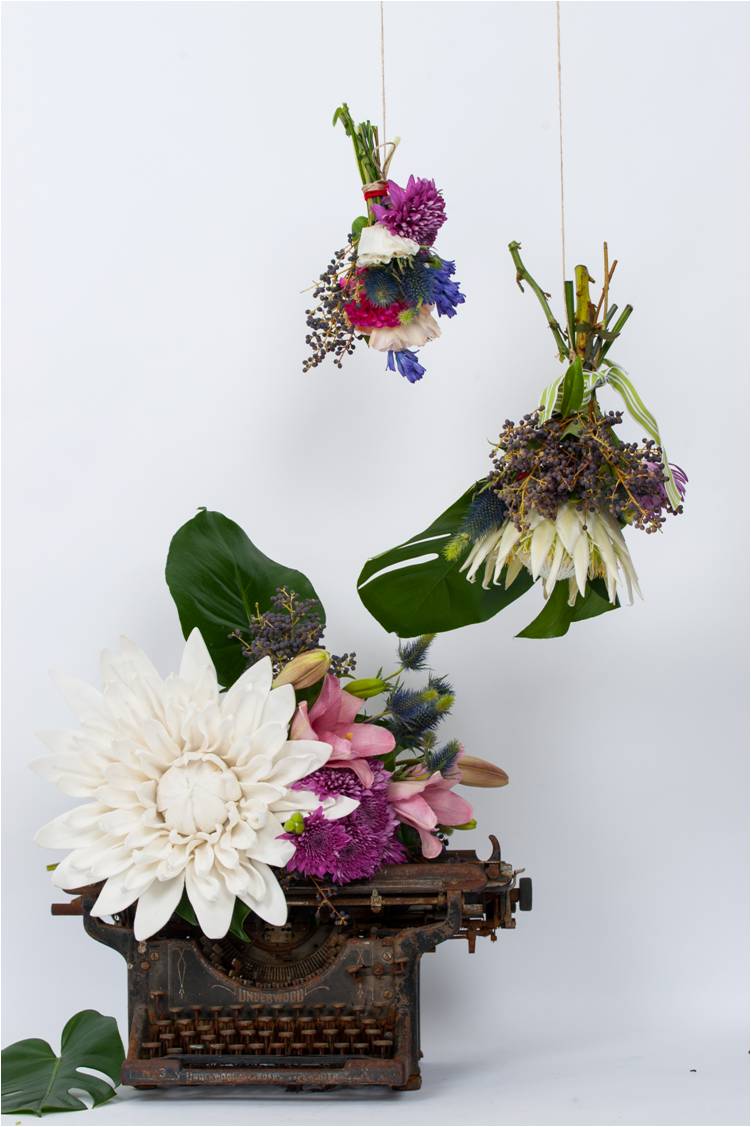 7. Always ensure that your focal flowers are sitting slightly higher in the design, this will ensure they are still the star in your arrangement, meaning filler flowers and foliage need to sit lower. Also keep in mind that flowers from bulbs such as hyacinths and tulips will also continue to grow as a cut flower. If you don't want a wild growing arrangement from your vase, cut these a little shorter.
8. Always remember to strip the stems of your flowers of any foliage below the water line. Leaves and foliage in the water create bacteria, clogging the stems and making them wilt and die. Always change the water every 2 days and re-cut the stems on an angle. This will ensure the maximum life of your fresh flowers and arrangement.
Samantha White is a Sydney stylist who recently took up floristry.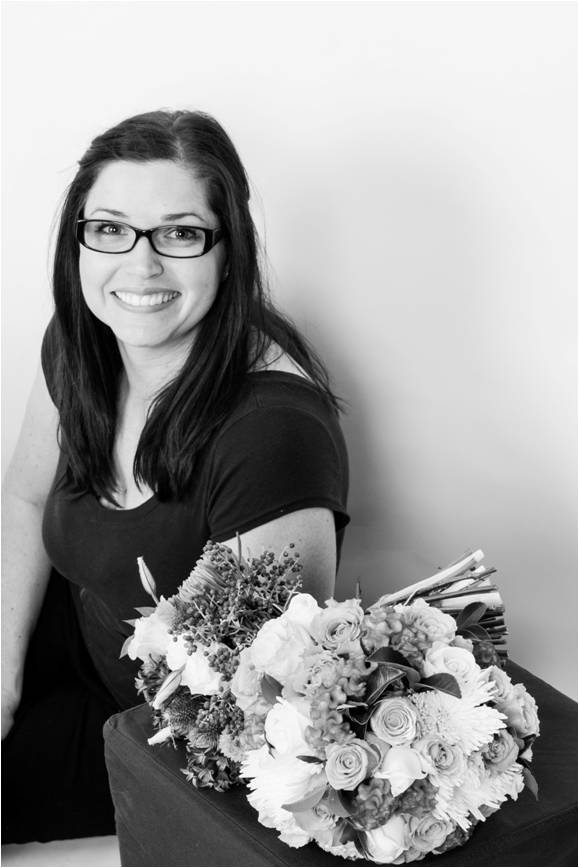 Images by Looking Glass Photography.